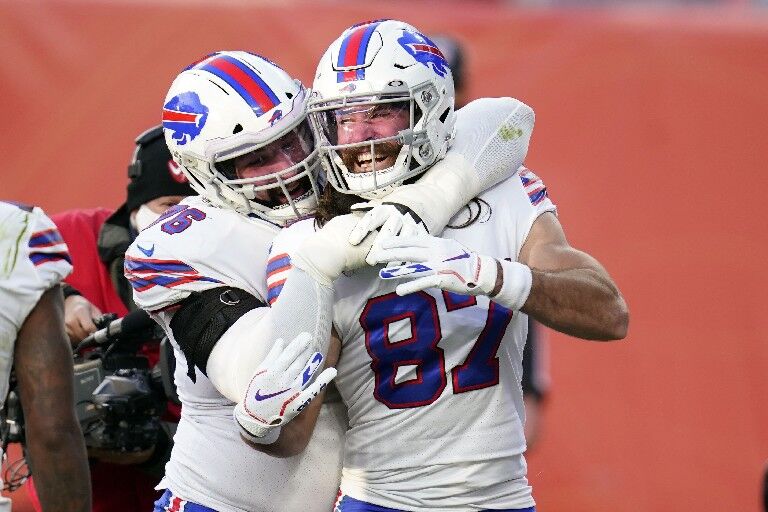 "Where would you rather be than right here, right now?" is what Hall of Fame coach Marv Levy used to say to fire up his Bills teams.
There's nowhere that Buffalo fans would rather be than at Bills Stadium in January, when the team hosts its first playoff game since 1996.
The only NFL team that plays in New York State has been on the mind of Gov. Andrew M. Cuomo this week. The governor is considering allowing a limited number of spectators to watch the game in person, after a regular season in which fans were banned due to Covid-19 restrictions.
The Bills' players miss having the "12th Man" on hand and fans are hankering to return. The plan outlined by the state Health Department is more conservative than that of any other NFL team that allows fans in its building. It's time to open the gates, gradually, and make this happen.
Cuomo said the state would allow up to 6,700 fans into the playoff game, spread out in a stadium that seats 70,000. The Cleveland Browns allow 12,000 in their games, the Miami Dolphins 13,000. The Dallas Cowboys, by Texas state law, allow up to 50% capacity in their stadium that seats more than 100,000. The Cowboys' Thanksgiving Day crowd was 30,048. There have been scattered cases of fans who attended a game testing positive for Covid-19, but no known major outbreaks.
New York would be the first state to employ rapid testing for everyone admitted to the game, along with contact tracing for those testing positive. Cuomo says the state will provide those resources. Short of herding fans into some kind of bubble, New York's plan appears about as safe as one could devise.
The bigger potential for trouble lies outside the stadium's friendly confines. If Bills fans who do not have a ticket to the game try to congregate near the stadium for tailgate parties, that would ruin the whole experiment and ensure that if the Bills earn a second home playoff date, it would not include fans.
Cleveland and Miami both ban tailgating at their stadiums. In Cleveland, Mayor Frank Jackson issued a "Proclamation of Civil Emergency" that prohibits tailgating on city property, forbids parking in city-owned lots prior to two hours before the start of a Browns game, and bans block parties and street parties across Cleveland.
New York State and Erie County would no doubt take a similarly tough stance. In addition to banning tailgating on Bills property, law enforcement could close roads near the stadium to discourage any gatherings nearby.
Critics say it is unfair for Cuomo to lift restrictions on the Bills while many businesses stay shuttered under the state's orange zone rules. But this experiment in allowing less than 10% of the stadium to be occupied is an acknowledgment that when the data supports ways to reopen things safely, the rules can evolve, as happened when the state changed orange zone regulations to let hair salons and gyms open with limited capacity. And this gathering of fans, too small to be called a "crowd," will hardly add much to the bottom line of the Bills and the businesses that depend on them after eight fan-free home games.
It remains to be seen how the tickets would be distributed, but the Bills would be smart to set aside a good portion for front-line health care workers and others affected by Covid-19.
Watching games on TV has advantages, but the fake crowd noise this season is getting old. It's time to bring back the real thing – safely.
What's your opinion? Send it to us at lettertoeditor@buffnews.com. Letters should be a maximum of 300 words and must convey an opinion. The column does not print poetry, announcements of community events or thank you letters. A writer or household may appear only once every 30 days. All letters are subject to fact-checking and editing.