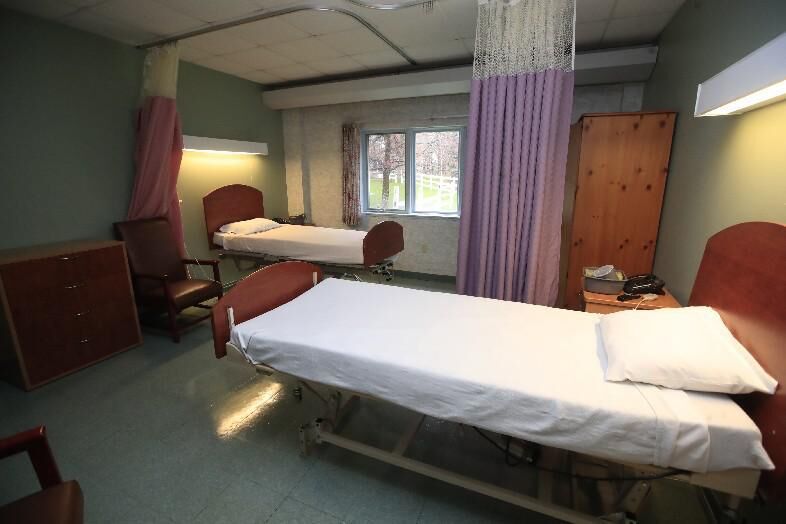 For the moment, New York is right – probably right – to be patient with nursing home workers who refuse to get a Covid-19 vaccine. For now, patience is the better policy.
Resisters of the vaccine are always uninformed and sometimes selfish. That's bad enough in the general population but it verges on intolerable among workers who serve the elderly or frail – people who may also have compromised immune systems. There needs to be a clock on those individuals, and it needs to be ticking loudly.
Anyone can understand concerns about a new vaccine that was developed in record time. Those thoughts are inevitable in some segment of any population. But it's not just their concerns that need to be in play.
It's not just nursing home workers who are resisting, but residents of those facilities have paid a fearful price over the past year, as Covid-19 ran like a scythe through their numbers. Although some 81% of them have been vaccinated in New York, just 61% of nursing home workers have taken the jab.
While those residents now have a high level of protection, it isn't absolute and, as the past year grimly proved, they are especially susceptible to infection. It is no great imposition to require that their caregivers care enough to get a shot that has been shown to be safe and that will protect all who venture inside those facilities.
Among the concerns of some resisters is that the vaccine was developed so quickly. It surely was, but it's important to understand the longer view: The technology that powers the vaccine – messenger RNA – has a 30-year history. As remarkable as the production of the vaccine has been, it's not exactly a flash in the pan.
There have also been torrents of misinformation about the vaccines, some of it based on rumor and some on malicious fear-mongering. The fact is that more than 1 billion doses of the vaccine have been administered around the world and serious reactions have been rare, mainly in people with a history of allergies. A number of them had previously had a life-threatening allergic reaction called anaphylaxis, according to WebMD.com.
By contrast, serious reactions to the novel coronavirus have been legion. In the United States, alone, it has killed more than half a million people and was the third-leading cause of American deaths in 2020. The rate of infection, serious illness and death has slowed dramatically here in recent weeks – because of the vaccine.
The lesson should be obvious. All eligible Americans should be getting the vaccine. It's the right thing for themselves, their families, their neighbors, their community and their country. It's the key to allow the reviving economy to fire on all cylinders.
And it protects those most at risk, including the residents of nursing homes, who have borne a high price in illness, death and loneliness. That high-risk population also includes people with compromised immune systems. For them, the vaccination provides significantly less protection from Covid-19. They are depending upon the rest of us to care.
Requiring vaccinations among certain populations is nothing new. Children in New York need to be vaccinated against measles, mumps and other diseases before they can attend school. It's a matter of public health.
Two years ago, the state wisely ended the religious exemption for school vaccinations. There is no religious right to expose others to illness, a lesson the federal government now needs to learn. The answer – an imperfect one – is for those parents to home-school their children, who will still be at risk of acquiring and transmitting infections.
The same, at some point, must also be true of nursing home employees and others who work in settings that include high-risk populations. Among them are other health professionals and corrections officers. Their continued employment will need to require vaccination. Otherwise, like parents who won't vaccinate their children, they will need to make adjustments.
Vaccination rates are slowing in the United States. Those who are resisting – men and Republicans are two large cohorts – need to be encouraged by friends and other trusted advisers to do what hundreds of millions have already done to protect themselves and help their country. In nursing homes, patience and encouragement has helped persuade some of the resisters. That's the better way to get this job done.
But delay has a cost. At some point – not long from now – governments will need to force at least some of them to make a choice: Get a vaccination or get a new job.
What's your opinion? Send it to us at lettertoeditor@buffnews.com. Letters should be a maximum of 300 words and must convey an opinion. The column does not print poetry, announcements of community events or thank you letters. A writer or household may appear only once every 30 days. All letters are subject to fact-checking and editing.