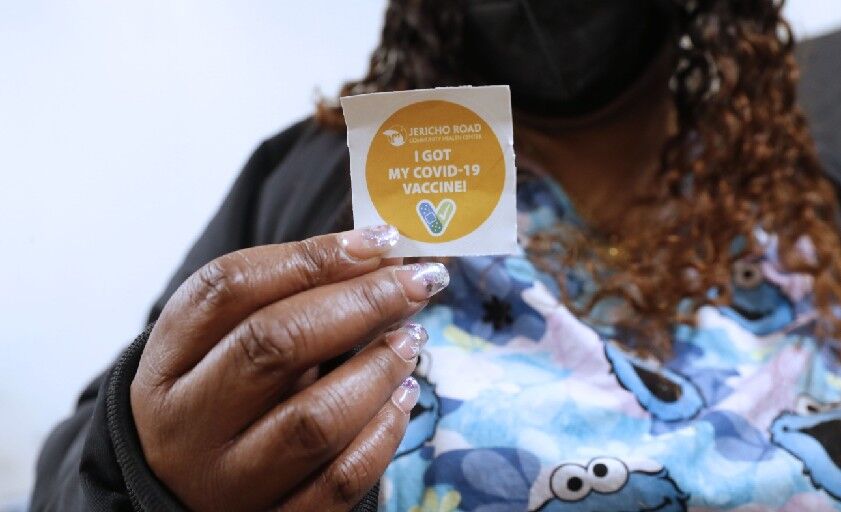 All hands on deck, with many sleeves rolled up.
That's what it will take to handle what Senate Majority Leader Charles E. Schumer calls the "supercharge" in doses of Covid-19 vaccines that will arrive in New York State in the next two months.
After many weeks of dealing with a thin supply – raise your hand if you have gone online at 4 a.m. trying to find an appointment – all indications are that the state's vaccine outlook will shift from scarcity to abundance.
Is Western New York ready? The health care leaders involved in managing vaccine distribution make us hopeful.
Why is readiness so important?
"No one wants vaccines to sit in freezers or refrigerators, since we're in a race against time to reach herd immunity before dangerous variants spread widely. That's the reason New York has insisted on doses being dispensed within a week," Dr. Nancy Nielsen told The News. Nielsen is a senior associate dean for health policy in UB's Jacobs School of Medicine and Biomedical Sciences and chairs the planning team for Western New York's regional vaccination hub.
When the state created its hub system back in December, Catholic Health CEO Mark Sullivan was named to the leadership team, headed by Lt. Gov. Kathy Hochul. Catholic Health was given a lead role in planning and implementing vaccine distribution. There were no doses available when the hub was formed.
"We had to plan for scalability of the hub, covering all five counties," Sullivan told The News. "Right now we have over 400 enrolled providers, ready to receive vaccines."
Enrolled providers include private physician practices, urgent care centers, hospital outpatient clinics, community health centers and others.
While pharmacy chains have been part of vaccine distribution here, smaller independent pharmacies have not had many doses to distribute. That will change as the supply picks up.
Schumer, in a New York City news conference this month, said the state will be getting a "vaccine supercharge," with 1.65 million doses shipped to the state each week by the end of April.
Vaccine hesitancy remains a concern. With an expanding supply, we don't want shrinking demand.
Dr. Gale Burstein, Erie County's health commissioner, stresses that "the vaccines are very, very safe and very effective. We're hoping more Erie County residents decide to get vaccinated because that's our ticket out of the pandemic."
Some of the ZIP codes with lower rates of inoculation are in urban zones, but it's just as important to get more shots in the arms of those who live in rural or less populated areas. Our five-county region encompasses Erie, Niagara, Chautauqua, Cattaraugus and Allegany counties.
Catholic Health's Sullivan says that getting shots to residents of the outlying counties means overcoming barriers such as a lack of public transportation, lesser internet access and "other barriers that we're not always aware of ... for example, they have a lot of home-bound residents."
Sullivan is confident that the hundreds of enrolled providers in the region are prepared to handle the new influx of vaccine supply.
"Whether we get 100,000 doses or 30,000, we need to be flexible and nimble enough to be able to measure the data, understand the residents' needs, and then figure out the best way to meet them where they need to be met."
The rollout of Covid vaccines is often compared to a wartime effort. Planning and execution will be the keys to subduing the enemy virus.
What's your opinion? Send it to us at lettertoeditor@buffnews.com. Letters should be a maximum of 300 words and must convey an opinion. The column does not print poetry, announcements of community events or thank-you letters. A writer or household may appear only once every 30 days. All letters are subject to fact-checking and editing.