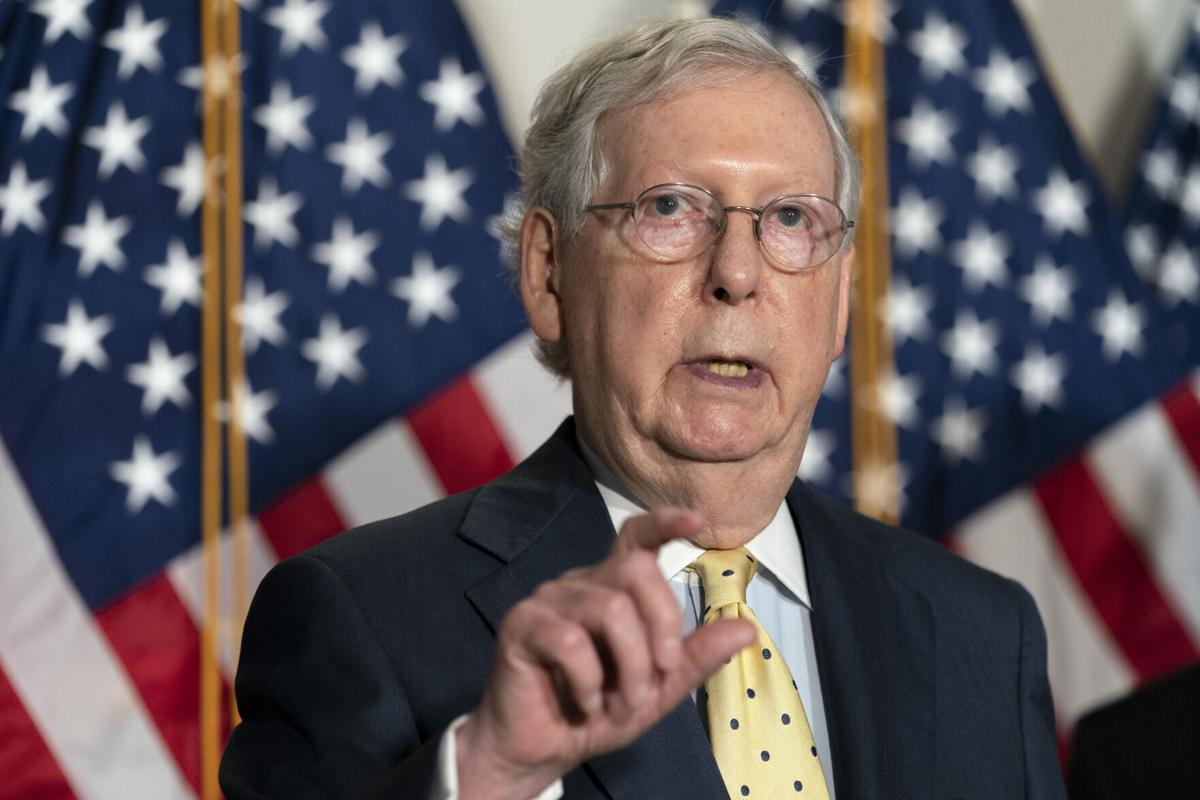 The U.S. Senate failed on Thursday to meet its obligation in the face of an American crisis. As cities and states confront a financial meltdown and American families contemplate job losses and evictions, only Washington is equipped to make a difference. Unfortunately, Washington isn't interested.
The House passed a muscular new round of relief spending in May, giving the Senate more than enough time to pass its own bill before July, when benefits such as the extra $600 in unemployment payments expired. Instead, the Senate dragged its feet and, in the end, did nothing. It contemplated a weaker package than the Democratic House approved, but it didn't pass it and it wasn't sufficient to the need, anyway.
What the Senate fails to grasp is that the goal is to prevent the economy from plunging into a full-fledged depression. As much of the country continues to struggle with Covid-19, and significant swaths of it rebel against the necessary steps to control it, the risks are real.
The way to protect against that is to keep Americans spending: on their rents and mortgages; on food, including restaurants (preferably takeout or at least outdoor dining); on car payments and home repairs and birthday presents and all the other things that keep an economy working.
The way to kill it is to value political dogma over the realities of a genuine crisis. By refusing to renew the $1,200 payments to taxpayers and the $600 boost to unemployment checks, the Senate is poisoning the economic well. By refusing to support cities and states whose finances have been bled by the pandemic, Washington is opening the way to chaos.
It's true that the federal government is already running a high deficit. That is partly because of pandemic spending but also because it enacted an irresponsible tax cut when it should have been replenishing its coffers after the Great Recession. But Washington is constitutionally allowed to run a deficit. New York and other states aren't. Municipal governments aren't. They need Washington's help before their budgets crater.
In New York, health and education spending account for about half the annual budget. But the coronavirus pandemic requires health spending to remain at higher than normal levels, and education – always expensive, especially in New York – is even more costly as schools confront the threat of Covid-19.
Albany and other governments, in New York and around the country, need to prepare to make painful cuts.
And it would be worth their while to take this time to implement long-term reforms that make government less costly and more efficient. What they can't do is sit back and pray for salvation through a Democratic sweep of the elections. That may or may not happen but if it doesn't, they will be in even worse financial shape. Responsible government calls for attention now.
This is Washington's time. It has a job to do and since spring it has been shirking it. It's helpful that Western New York has at least two congressmen who understand that need: Rep. Brian Higgins, D-Buffalo, and Rep. Tom Reed, R-Corning, are both members of the powerful Ways and Means Committee. Reed is also a founding member of the bipartisan Problem Solvers Caucus.
Reed's assistance is important even if his effectiveness is limited by his party's place in the House minority and by the fact that the main problem today is in the Senate, which doesn't know what it is doing.
Neither he nor Higgins should give up. While the likelihood of an acceptable resolution before Election Day seems remote, the risks to the economy are too great simply to walk away. Indeed, the fact of the election may focus the attention of some senators in the same way that jury selection does for a trial defendant. Things can suddenly get real.
• • •
What's your opinion? Send it to us at lettertoeditor@buffnews.com. Letters should be a maximum of 300 words and must convey an opinion. The column does not print poetry, announcements of community events or thank you letters. A writer or household may appear only once every 30 days. All letters are subject to fact-checking and editing.
Catch the latest in Opinion
Get opinion pieces, letters and editorials sent directly to your inbox weekly!