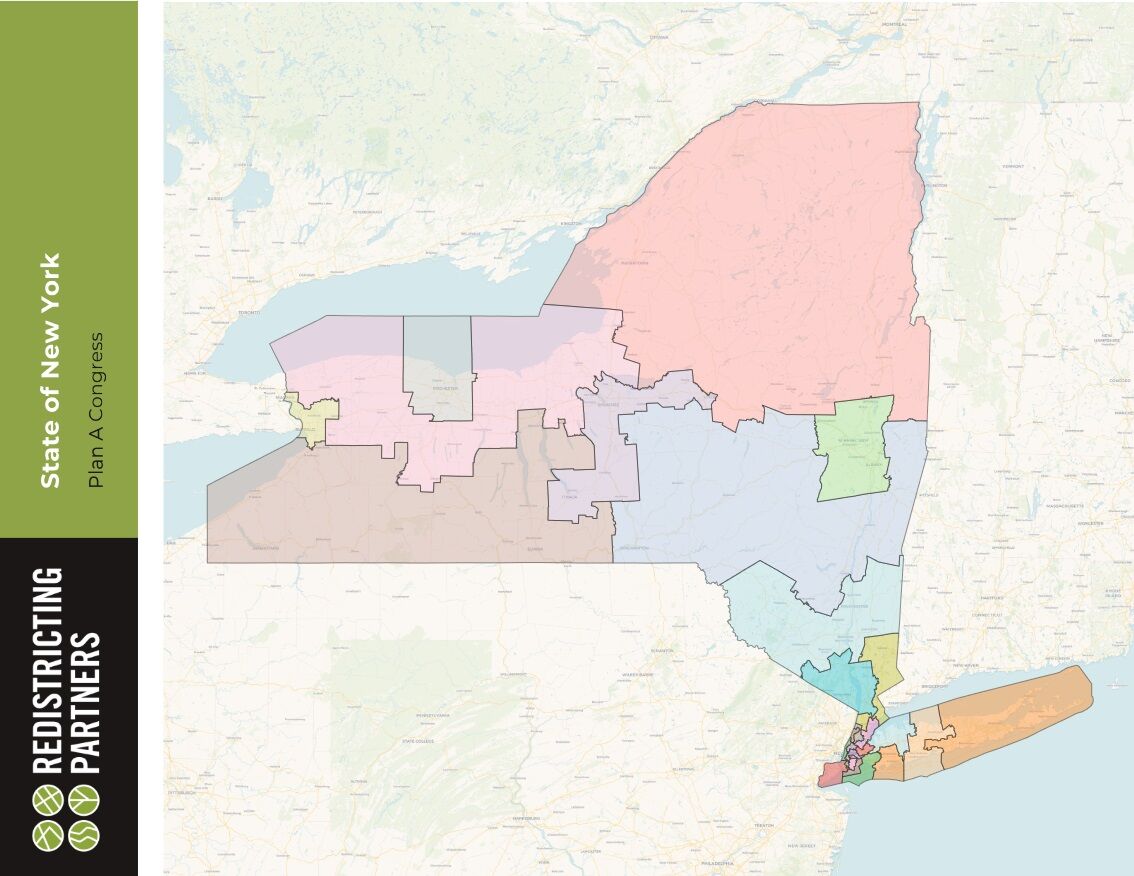 New York's falsely named Independent Redistricting Commission has produced its foretold result: a failure of its equal number of Democrats and Republicans to agree, thereby empowering the State Legislature to draw new congressional districts.
The Legislature, of course, is dominated by Democrats.
That outcome was baked into the system created by a 2014 constitutional amendment. With both parties angling for advantage, the failure of Republicans and Democrats to agree was inevitable.
Balanced is not the same as independent.
Nor is it surprising Democrats benefit. With supermajorities in both chambers of the Legislature, its commission members had no reason to seek bipartisan agreement with Republicans. Republicans, meanwhile, had no incentive to agree to maps that could harm its prospects.
Still, the map – its upstate portion, at least – showed some signs of common sense. For one, it avoided the infamous "earmuff district" that was imposed on Western New York after the 2000 census and which would surely have been ruled unconstitutional under the 2014 amendment. And, for the most part, Democrats and Republicans agreed on many of the upstate lines.
It may not remain that way. Legislative Democrats may yet attempt to put the earmuffs back onto Western New York, connecting the Buffalo-Niagara region with the Rochester area via a strip of highway along Lake Ontario. It would be as comical as it would be unconstitutional, but not entirely irrational.
The logic, at least as it applies to congressional districts, is that other, Republican-led states are happily gerrymandering their own lines in an effort to ensure the party can control the House of Representatives next year. Democrats would have to be suicidal not to try to expand their opportunities where they can. The problem is that none of this serves the cause of democracy.
When politicians can choose their voters before voters choose the politicians, the system has gone topsy-turvy. What is needed is a federal solution – probably a constitutional amendment – that requires truly independent redistricting. Of course, politicians first must agree to do that. Don't hold your breath.
What's your opinion? Send it to us at lettertoeditor@buffnews.com. Letters should be a maximum of 300 words and must convey an opinion. The column does not print poetry, announcements of community events or thank you letters. A writer or household may appear only once every 30 days. All letters are subject to fact-checking and editing.