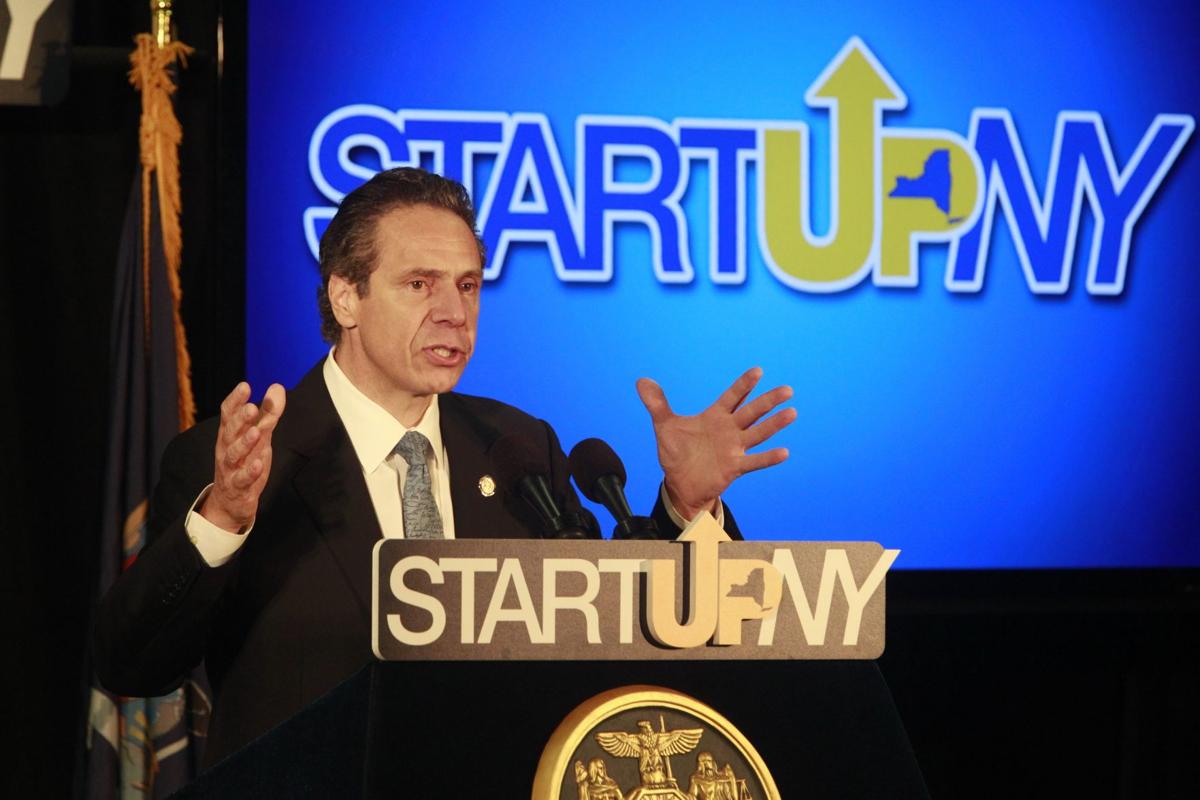 New York has never seen a Democratic governor the likes of Andrew M. Cuomo. Sometimes abrasive, routinely aggressive, always focused on getting something done. He has controlled budget growth, made enemies among his party's traditional interest groups and he is surely the best friend Western New York has ever had in the governor's office. He should be re-elected.
His Republican opponent, Westchester County Executive Rob Astorino, is no slouch. He has twice won election in an overwhelmingly Democratic county and, like Cuomo in Albany, helped to instill some degree of fiscal discipline (though neither is willing to acknowledge the other's successes).
But Cuomo has performed for New York and particularly for upstate. Indeed, his focus and drive regarding upstate, and especially Buffalo, has been clear-eyed, creative and relentless. He has made a difference where other governors have failed.
He recognizes the profound waste of allowing New York's second-largest city to continue to fail, understanding that when Buffalo founders, the state's other taxpayers have to help bail it out. The fact, undeniable and irrefutable, is that Buffalo and Western New York have benefited mightily from Cuomo's drive to remake an economy that has been in decline for decades.
The list of programs and projects, including those supported by the Buffalo Billion – Cuomo's pledge of $1 billion to invest in remaking the city – is breathtaking, and begins with the plan for SolarCity to build the largest solar panel factory not just in New York or the nation, but the largest in the Western hemisphere. It puts Buffalo on the leading edge of a 21st century industry, while producing 2,900 new jobs.
And there's more. IBM Corp. will anchor a new software development operation in KeyCenter. The state is creating the Buffalo Manufacturing Works, a center where local manufacturers will have access to costly and sophisticated equipment that could help them tap into new technology and innovations. The 43North business competition, which culminates this week, will provide $5 million in startup money to 11 entrepreneurial ventures that come to Buffalo for at least a year.
Start-Up NY, the governor's program to offset the state's high business costs, eliminates most taxes for 10 years for companies that associate with the missions of the state's SUNY campuses and some of its private colleges and universities.
The list goes on: Cuomo has improved the state's workers' compensation system, resolved the casino standoff with the Seneca Nation, sped up work at the Peace Bridge, planned for removal of sections of the Robert Moses Parkway in Niagara Falls, restrained state spending, lowered income taxes, instituted a property tax cap and cleared the way for development of Buffalo's outer harbor. He crafted a system of teacher evaluations, angering teachers unions, many of which don't accept the notion that taxpayers have a right to monitor the effectiveness of the billions of dollars they spend on education every year.
If we need another reason to back Cuomo, it's his running mate, Erie County's Kathleen C. Hochul. The former county clerk and congresswoman will be an advocate for Western New York at this critical time, and is eminently qualified to take over as governor.
Astorino rejects Cuomo's economic policies as smoke and mirrors – even while work begins on the SolarCity project at RiverBend. Opponents ignore the fact that the ideas were first implemented in Albany, where they have remade the economy under the direct influence of Republican Joseph Bruno, who was then the Senate majority leader.
Astorino insists that the only way to fix Buffalo is to fix the fundamentals of the state's economy – by lowering taxes, cutting spending and improving the business climate. It's a fair point, but that happens – if it does – over the course of decades, especially in a state where the Assembly is dominated by downstate Democrats.
He also says that approving hydrofracking would create jobs in Western New York, and while that is probably true, it wouldn't create the impact or promise of the development of new high-tech industries.
In the end, his prescription for Western New York would have been more of the same that hasn't worked for generations: Trust me, but continue to wait while the population dwindles and the stalwarts left behind are saddled with more and more of the tax burden.
The fact is that Cuomo wasn't satisfied with the status quo. He acted. That counts, and it counts for a lot.
Yes, we wish he had handled the Moreland Commission issue better. He should have left the anti-corruption panel in place instead of cutting it off, mid-investigation. Astorino strongly implies that Cuomo committed crimes, but it seems unlikely and, in any case, those kinds of questions are in the province of U.S. Attorney Preet Bharara.
Cuomo promised a lot to New Yorkers in his 2010 campaign, and if he hasn't come through on all of it, he has taken big steps toward making this a better state than he inherited. That merits a renewal on his lease.
Editor's note: This is the last in a series of editorials endorsing candidates for a number of offices. These endorsements by the editorial board are intended to aid voters in their evaluations of those seeking office. Whether you agree or disagree with our recommendations, we urge you to vote and take part in our electoral process.