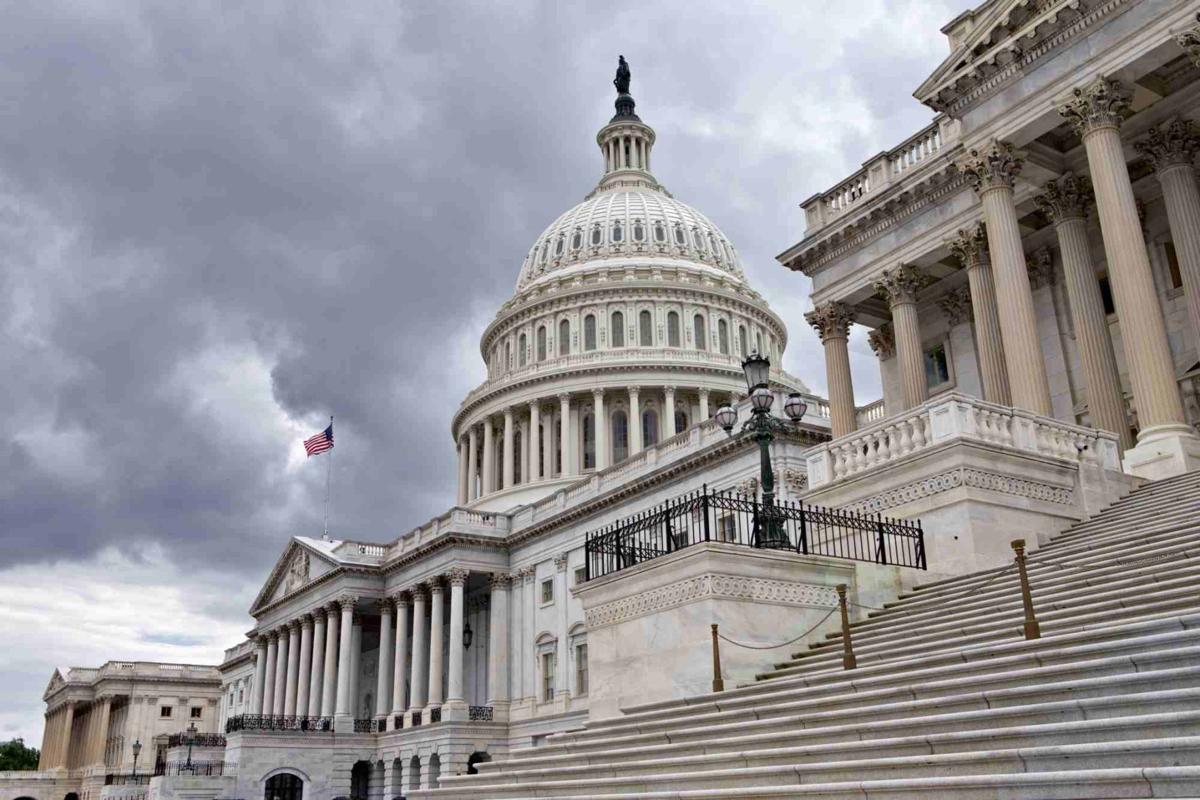 Editor's note: This is another in a series of editorials endorsing candidates for a number of offices. These endorsements by The Buffalo News editorial board are intended to aid voters in their evaluations of those seeking office. Whether you agree or disagree with our recommendations, we urge you to vote and take part in our electoral process.
23rd Congressional District
Voters in this district have a rare opportunity this November to elect a representative with a combination of good judgment, common sense, expertise and vigor. John Plumb, a captain in the Naval Reserve, is thoughtful and focused and would bring a welcome component of professionalism to the job of representing this Southern Tier district.
Plumb is running on the Democratic line against the incumbent, Republican Tom Reed, a likable and decent man, but whose credentials don't approach Plumb's level and who is trapped in the crossfire of Washington's dysfunction. We endorse Plumb.
Although Plumb has never held elective office, his background makes him nearly an ideal candidate. He served on a submarine after being commissioned as a Navy officer. While continuing his Navy career, he earned his doctorate in aerospace engineering. He has since worked in the U.S. Senate, the Pentagon and the National Security Council in the White House. He also deployed to Kuwait in support of Operation Enduring Freedom.
His expertise gives him a unique perspective on the challenges posed by ISIS and Islamic extremism, for which he has developed specific ideas, including homeland protection and a new military authorization to pursue ISIS leadership while providing "rigorous" congressional oversight.
Reed has not been a bad fit for his district, which includes a broad range of political outlooks, from supporters of Donald Trump's candidacy to the liberal enclave of Ithaca. He is generally a thoughtful representative who, for example, says he struggles with his support for Trump, given his outrageous, vulgar comments about women.
But Reed also struggles with his role, at one time joining a nonpartisan group dedicated to resolving issues while at the same time voting to close the government at the behest of Sen. Ted Cruz, R-Texas, who thought he could defund the Affordable Care Act. As Plumb observed, Reeds revels in Congress' dysfunction, then complains about it.
This is a good moment to make a change. Candidates such as Plumb don't often come along. Voters would be wise to thank Reed for his service and hire Plumb to look after their interests.
26th Congressional District
For a decade, Rep. Brian Higgins, D-Buffalo, has been one of Western New York's most valuable assets. The congressman – a former state assemblyman and Buffalo Common Council member – advocates for the area as no other local House member does and in a way that few anywhere do. He richly deserves re-election.
Higgins knows Buffalo and he knows Niagara Falls, which was added to his district after redistricting based on the 2010 census. He has been a leading figure in the development of Canalside. He is focused on further improving Buffalo's waterfront both by appropriately developing the Outer Harbor and by removing the Skyway in favor of a more useful roadway connecting Buffalo to the Southtowns.
More recently, Higgins pushed the New York Power Authority to help pay for the removal of the former Robert Moses Parkway – renamed the Niagara Scenic Parkway – that it unwisely insisted on building in the 1960s, separating the city from the river that helps to define it. The project is part of Gov. Andrew M. Cuomo's Buffalo Billion, and, as Higgins said, it will be a game changer for Niagara Falls.
While his focus is on improving his "neighborhood" – opposing, for example, an ill-considered plan to ship liquid nuclear waste over the Peace Bridge – Higgins has made himself an expert on foreign affairs and homeland security, and sits on both those committees. Next year, he expects to return to the Ways and Means Committee, one of the chamber's most influential.
Higgins' opponent is Shelly D. Schratz, a restaurateur and former member of the Amherst Town Board. A registered member of the Conservative Party, Schratz believes Higgins pays too much attention to the waterfront and says she has more in common with the people who live in the district. She believes the country needs immigration reform that "probably" requires a wall but also needs a path to citizenship for non-criminal residents who came here illegally. She calls herself a "dot connector."
But it's too big a reach, given her prior political experience and the many benefits that accrue as a result of Higgins' devotion to the district. There are simply too many good reasons to re-elect Higgins.
27th Congressional District
Now in his second term, Rep. Chris Collins has settled into his role. He is doing a good, if not better than average, job for his constituents and Western New York and has earned a return to office.
Collins prides himself on being a strong voice for Western New York and he has a good argument to make on that point. He is a member of the powerful Energy and Commerce Committee, where his presence on a committee that passes a majority of the legislation in the House is valuable to Western New York. He is one of eight members serving on the Medicaid Task Force and has influenced vital legislation on matters involving the Food and Drug Administration, Medicare and mental health reform.
Collins, a Republican, has worked with Rep. Brian Higgins, D-Buffalo, on issues important to this area, such as the Niagara Falls Air Reserve Station and passage of stronger pilot training rules, supporting the endeavors of the Families of Flight 3407. He has repeatedly supported the full funding of the Great Lakes Restoration Initiative.
He supports presidential candidate Donald Trump, and whatever anyone thinks about that is beside the point. As a member of Congress in the majority party progressing through the ranks, representing the interests of his area, Collins should be returned to office.
His opponent, Diana Kastenbaum, born and raised in Batavia, is CEO and co-owner of Pinnacle Manufacturing Co. in Batavia. She believes in a livable wage and increasing the federal minimum wage and working to improve the Affordable Care Act. Her good intentions, however, do not merit a change in this district.
Catch the latest in Opinion
Get opinion pieces, letters and editorials sent directly to your inbox weekly!