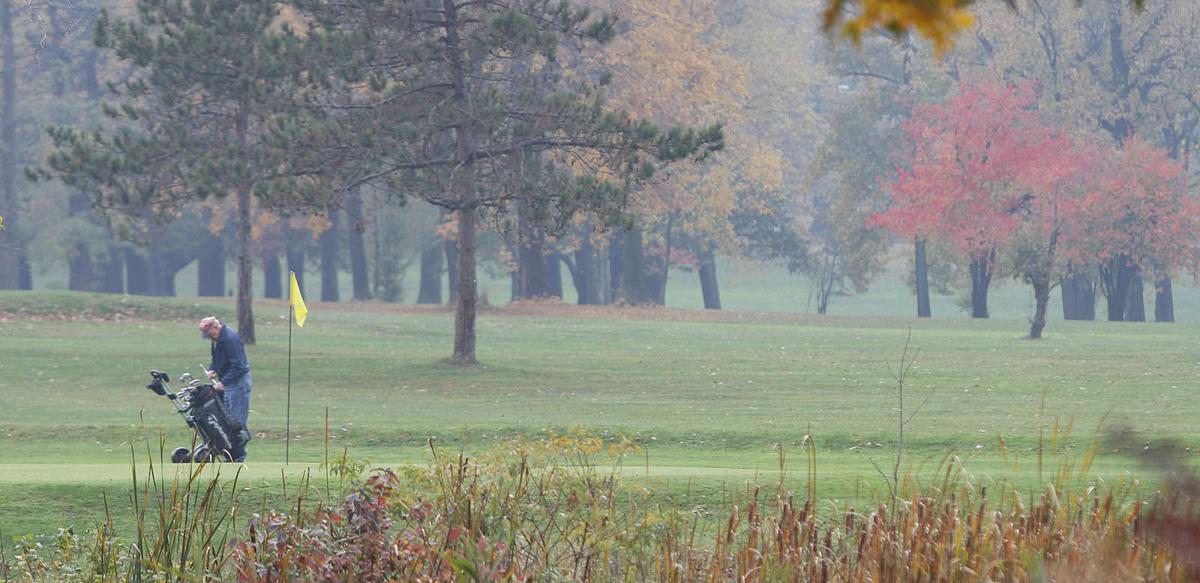 Buffalo is being presented with a once-in-a-lifetime opportunity to improve two of its signature parks. For it to happen, though, the park's overseers need to sign on, but for reasons as yet unexplained, they are resisting. It's time for the community to let the Buffalo Olmsted Parks Conservancy know that foot-dragging isn't an acceptable response.
The conservancy's reluctance to embrace this opportunity – or at least explain its opposition – is approaching scandalous. Is it because the idea didn't come from within its offices? Do the members object to Kevin Gaughan's involvement? Is it worried about financing? None is a worthy reason and, in fact, the conservancy is hurting its own long-term interests – and the community's – through its dogged indifference.
The project, initiated by Gaughan, a longtime community activist, would bring famed golfer Jack Nicklaus to Buffalo to redesign the Delaware Park golf course, improving its layout, shrinking its footprint and opening more of the park's stunning acreage to non-golfers.
In addition, Nicklaus would design a new golf course near South Park, allowing the removal of the one inside that park. Finally, the arboretum that had been part of Frederick Law Olmsted's vision for South Park would at last be created.
The essential point here is Nicklaus' interest in designing golf courses for Buffalo. That's the opportunity that the conservancy seems not to value. It would create a national buzz and help in the task of raising the necessary funds to do the work.
However, the conservancy has tied Gaughan's hands: It won't allow him to raise any of those funds locally. But attracting contributions from wealthy out-of-towners requires a show of interest on the part of local donors.
Those national donors exist, according to one well-placed observer. What is more, they would be eager to help fund a project such as this, said John L. Thornton, a friend of Gaughan's and, among many other attributes, a former president of Goldman Sachs. He is well connected and can help raise money for this project – as long as local people show their interest by putting up money.
It's time for Western New Yorkers, especially large donors to the conservancy, to speak up. They should let the conservancy know that their support will be endangered if it continues to impose this unreasonable restriction. They might also let the conservancy know they don't appreciate being told where they can donate their own money.
One possible explanation for this maneuver is a fear that money donated to Gaughan's project is money that won't be given directly to the conservancy.
That's possible, of course, but does it matter? The benefit remains to the Olmsted parks.
The conservancy will have improved its parks, largely funded by out-of-town donors and the imprimatur of one of the nation's best-known and most beloved golfers. Why is this so difficult to embrace?
The conservancy needs to take the long view of this opportunity. If it worries that there is not enough funding in the Western New York money pie, it's missing a critical point: Buffalo is demonstrating daily that the pie can grow bigger. Golf courses designed by Nicklaus and the creation of Olmsted's arboretum would help to do that.
What is more, even if the conservancy did, for a short period, take in fewer donations, it would get something for its trouble: two substantially improved parks. And, based on Thornton's observations, we suspect there could be enough money donated to keep it whole, anyway.
If it's a matter of financial worry, the conservancy needs to swallow hard and move ahead. The risks here are small and worth taking.
If it's resentment or organizational ego, it needs to get over it. Either way, its big donors need to do their part to help the conservancy see the light.