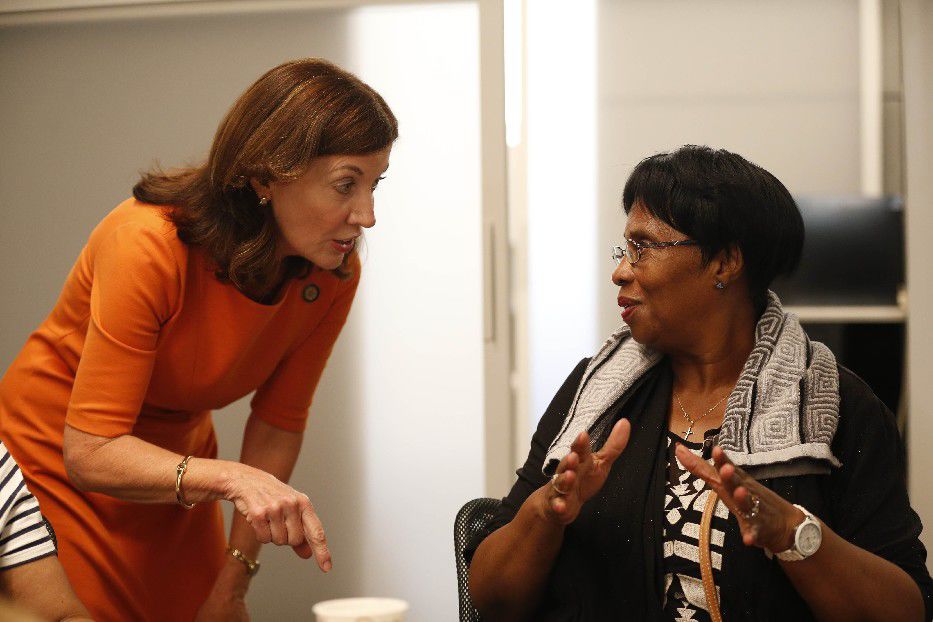 Lt. Gov. Kathy Hochul has served her constituents as Erie County clerk, congresswoman and now as the right-hand to a governor who is equally committed to a place that had long suffered from hardship and inattention.
Hochul, New York's lieutenant governor, has earned the right to return to Albany. She works for all New Yorkers, but when it comes to serving the best interests of Western New York, Hochul is the obvious choice. The region needs her influence in statewide office.
New York City Councilman Jumaane Williams is mounting a strong campaign against Hochul. He has a downstate, New York City-Brooklyn base. Williams is a bright, energetic community organizer-turned politician.
However, he envisions the lieutenant governor's job description, in part, as a thorn in the side of the governor, as he deems necessary. No one is suggesting that the lieutenant governor should be merely a mouthpiece, spend all day cutting ribbons and otherwise imitate a piece of furniture. But promoting an adversarial relationship with the current governor, should he be re-elected, would be radically unproductive.
Hochul sees the governor-lieutenant governor relationship as akin to that of Barack Obama and Joe Biden — someone in sync with the chief's priorities, in this case keeping the economy strong while focusing on high-needs areas such as Buffalo or Central Brooklyn. She is the face of the initiatives, making appearances, leading task forces and rallying support in the community and with legislators.
Hochul has had a long career in public service, from Hamburg Town Board to Erie County Clerk to Congress, serving the needs of her constituents, including the designation of Superfund sites in Lockport. Redistricting placed her in the state's reddest congressional district, though, and she lost a close election to Chris Collins.
Hochul says she sees important work yet to do: creating a firewall against Trump administration policies that could harm the state; pushing for affordable, accessible health care; protecting the environment and more.
She touted accomplishments during the Cuomo-Hochul era including a higher minimum wage, free college tuition and paid family leave.
"Of all the levels of government I've worked in, I'm really finding that this one has a very direct impact on the most of our people," Hochul told the News editorial board. "That's why I want to do it, again. We're not finished with our work, yet."
There is another important reason for area voters to support Hochul. She is not simply the only Western New York in statewide office, she is the only upstater. It is important for this region to have a voice in Albany. Hochul provides that.
As she said, it doesn't hurt to have a lieutenant governor who wakes up here and one, we would add, who makes it her mission to bring more women into politics. Hochul deserves renomination to the job.