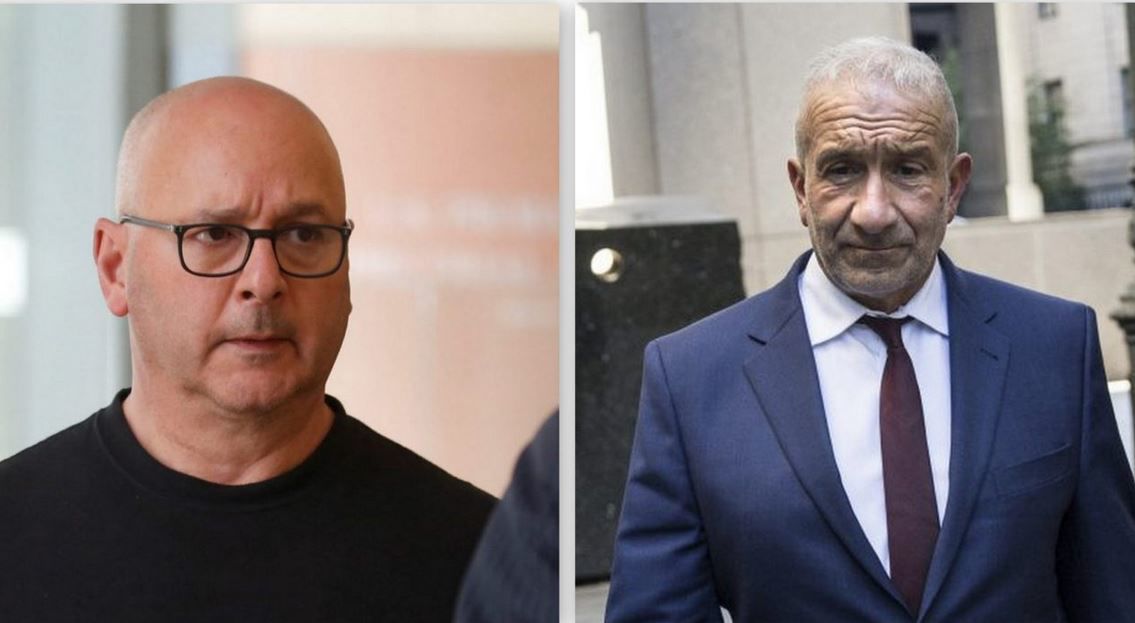 More than anything else, the guilty verdicts in the bribery case against Louis Ciminelli and Alain Kaloyeros affirmed this overarching fact: New York is a corrupt state. It's been that way for more than two centuries and, unless politicians do something about it, it will remain corrupt for centuries to come.
Ciminelli, a Buffalo developer, and Kaloyeros, former head of SUNY Polytechnic Institute, were convicted Thursday of federal felonies including conspiracy to commit wire fraud and wire fraud. The case against them related to bid-rigging in the construction of the state-funded RiverBend project in South Buffalo. Sentencing is scheduled for October.
Two other men, Steven Aiello and Joseph Gerardi, were also convicted of similar crimes relating to a project in Syracuse.
The defense lawyers in the case reacted with what seems like genuine shock at the verdicts. "I didn't think there was any evidence against Louis Ciminelli," said attorney Paul Shectman. "The fact that 12 people saw it differently renders me speechless."
The lawyers say they will appeal and given the regularity with which federal corruption verdicts against New York State officials have been overturned in recent years, no one should conclude that the fat lady has sung. Nevertheless, as with the convictions of former Assembly Speaker Sheldon Silver and former Senate Majority Leaders Dean Skelos and Joseph Bruno, testimony showed that what happened violated the public's trust. All convictions were eventually thrown out. Silver was convicted again on retrial, while Bruno was ultimately acquitted. A new trial for Skelos is pending.
What happened in this case, the jury said, is that high-level players conspired to rig the bidding process for the projects, both key development efforts by Gov. Andrew M. Cuomo. The RiverBend project was the signature effort of the governor's Buffalo Billion program.
In an election year, these convictions will become fair game for candidates, especially those for governor. But it's important to draw a distinction between valuable economic development projects and the corruption that may come into play.
With the RiverBend project, Buffalo has staked a claim to solar power, a 21st century industry that stands to be relevant for generations to come. It could transform Buffalo, even though hiring is off to a slower-than-expected start.
What wasn't worth it was to fix the contracting process to benefit Ciminelli, a generous donor to Cuomo. A former vice president of LPCiminelli, Kevin Schuler, who turned prosecution witness in a plea deal, testified that the company had "significant influence" over the project, including how the request for proposals was written.
For example, he said, potential bidders were told in 2013 that they had to have 50 years worth of construction experience in the Buffalo area in order to qualify. "I think someone put this in to help us ... and I'd never seen a requirement like that," Schuler testified.
State officials later claimed — implausibly — that the 50-year requirement was a typographical error and reduced the figure to 15 years.
Graft and corruption in New York traces at least to the establishment of Tammany Hall, the Democratic political machine that was founded in the 18th century and produced, among others, the notorious William "Boss" Tweed.
Even though it dissolved in 1967, a corrupt culture continues to pervade New York government, as the spate of guilty verdicts testifies.
Beyond the recent trials, consider the determined unwillingness of state legislators to pass serious ethics reform bills with teeth.
Why won't they clean up what is obviously dirty? Because they like Albany the way it is. And the way it is, is corrupt.
Nevertheless, they will have to act if anything is to change, and the time to move is now. Cuomo should call a special session of the Legislature and turn up the pressure. It's an election year, and while it's true that nothing may work in this unscrupulous government, the time will never be better.