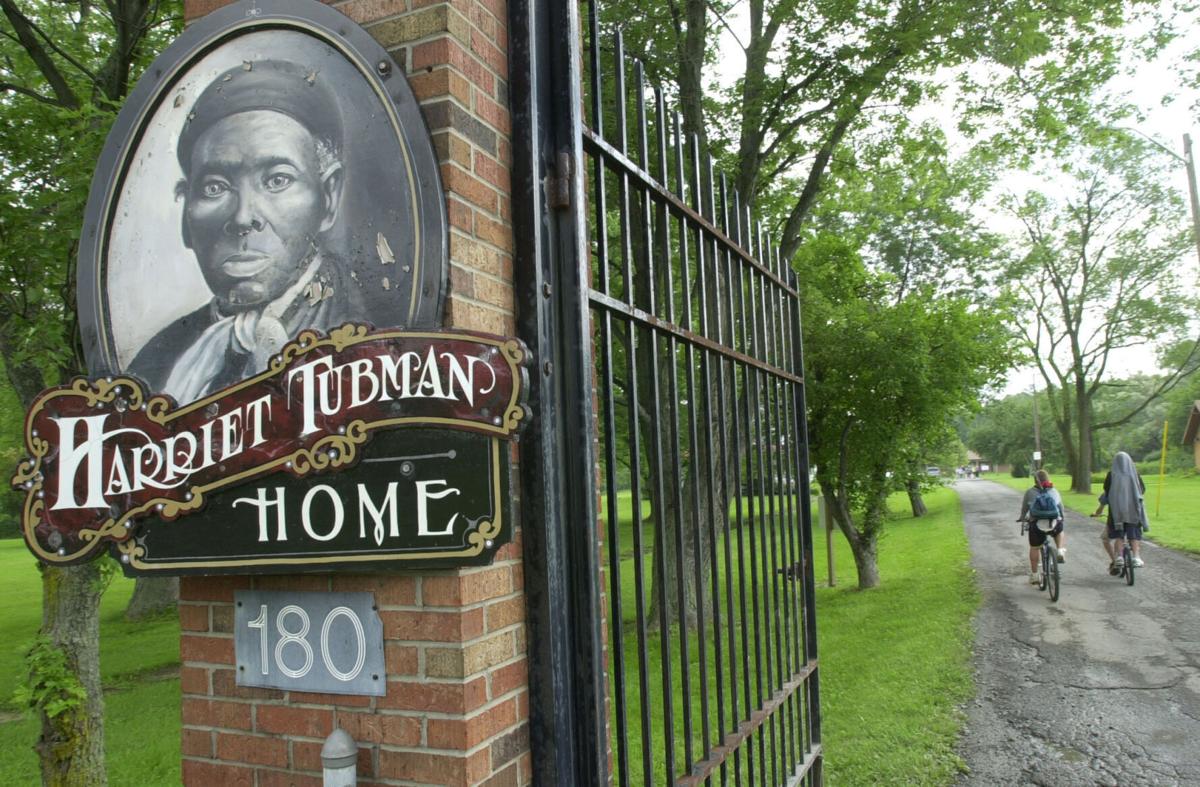 The failure to produce a statue to the anti-slavery hero Harriet Tubman is unfortunate but not surprising in Niagara Falls. Maybe with a new effort and a new administration, the city can begin to turn things around.
The City Council made a down payment on that possibility last week, when it unanimously, if belatedly, voted to allocate $67,242 in Niagara River Greenway money to cover the local match for a $201,725 state grant.
But it's been six years since the state offered the grant to erect a statue to Tubman, who led escaped slaves to freedom across the river from Niagara Falls to Canada. As 2020 expired, so did the grant, with no statue built or even designed.
It was a head-shaking oversight. The city now has a well regarded museum – the Underground Railroad Heritage Center – where the statue was to be placed. The building marks the American side of the old bridge that offered the final steps to freedom.
Fortunately, Mayor Robert M. Restaino has persuaded state parks officials to extend funding for another year and on Wednesday the City Council covered the local match. With that, there may be some reason for optimism.
This is a perfect fit for Niagara Falls which, for decades has squandered the opportunities offered by one of the best known brands in international tourism. Not only is a statue of this great American woman worthy of placement in the proposed location, but it also will help to answer one of the nagging questions for this tourist town: What else is there to do, once you've been thrilled by the falls? The answer should include history.
So, not only should Niagara Falls push for an appropriate and moving statue of Tubman – that's the priority – but it should resume planning for a statue of another important Black crusader against slavery, Frederick Douglass, once a resident of Rochester. That project was set aside, if not forgotten, after Black residents objected to its proposed placement in front of Police Headquarters on Main Street. Restaino also wants the statue to Douglass to be built, although the location remains a question.
Niagara Falls has an unfortunate habit of whiffing on its opportunities. The city was in the international spotlight nine years ago when high-wire walker Nik Wallenda crossed over the Horseshoe Falls from Goat Island to Ontario. Afterwards, he said he would work with city officials to create an attraction spinning off that mesmerizing, televised event. Little came of it.
Since then, with Buffalo's revival and ancillary benefits for Niagara Falls, new opportunities are arising. The development of Buffalo's waterfront, the restoration of two Frank Lloyd Wright houses, the Theodore Roosevelt Inaugural National Historic Site and other attractions can help the two cities share visitors and prolong what has often been short stays.
But Niagara Falls has always had the built-in advantage – not just in the spectacular and famous waterfall, but also in the lower river's underappreciated gorge and, yes, in its historic role as a terminus of the Underground Railroad.
Falls residents have to hope that Restaino will make a goal of ending the city's long-term failure to make wise, appropriate use of its place and its history. There's money and pride in those endowments. Use them.
What's your opinion? Send it to us at lettertoeditor@buffnews.com. Letters should be a maximum of 300 words and must convey an opinion. The column does not print poetry, announcements of community events or thank-you letters. A writer or household may appear only once every 30 days. All letters are subject to fact-checking and editing.