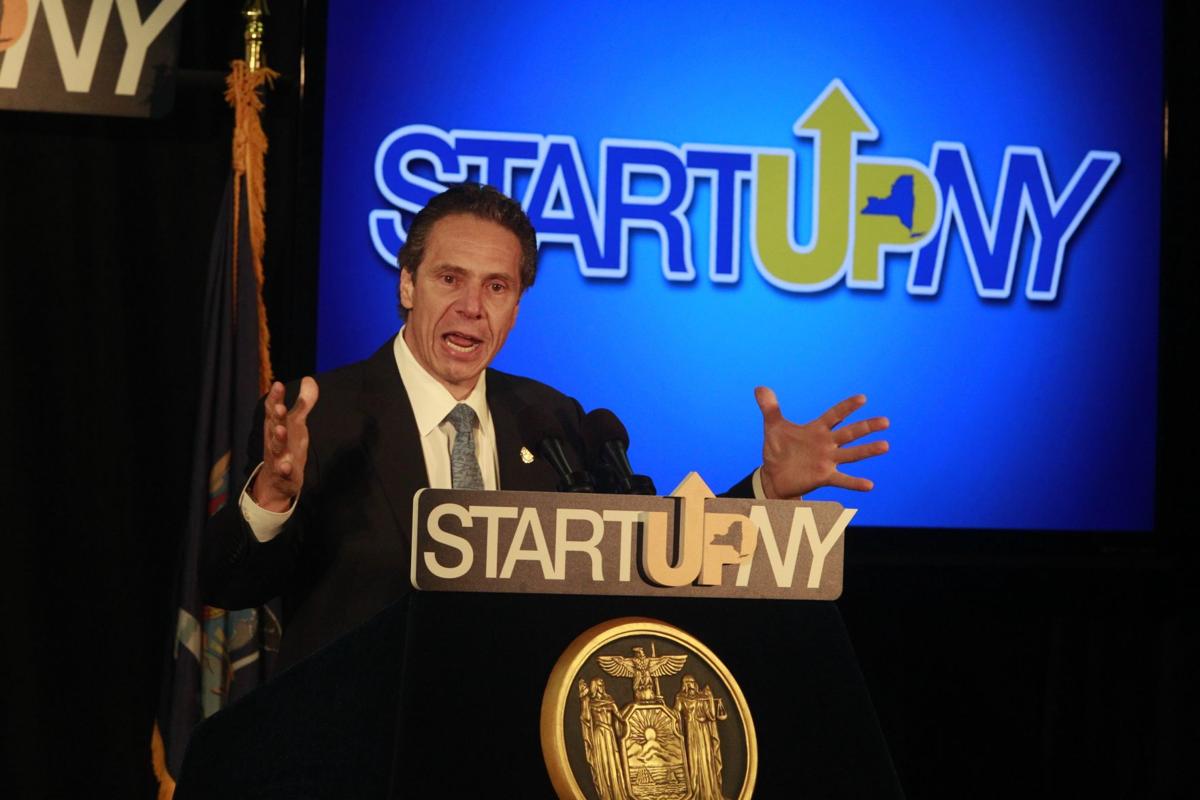 The choice between Gov. Andrew M. Cuomo and his Democratic challenger could not be clearer: Whatever he hasn't done, Cuomo has already achieved more than most governors ever do, especially in Western New York.
That alone argues powerfully in favor of Cuomo in the Sept. 9 Democratic primary, but adding to the case is the inexperience of his opponent, Fordham law professor Zephyr Teachout, a political novice.
So: Cuomo is a candidate who has compiled a significant record of accomplishments, and Teachout is an interesting and thoughtful candidate who would quickly fail as governor.
The News generally does not make endorsements in primary elections, but this race is too important to Western New York to stand on the sidelines. Democrats should back Cuomo. Consider just some of his accomplishments:
• At his insistence, the state instituted a property tax cap that has helped to offer some stability and predictability to New Yorkers who shoulder that burden.
• He launched Start-Up NY, a creative program that grants property tax relief to companies that partner with colleges and universities in the state.
• He demanded accountability for the education system, which for decades had sucked up billions of tax dollars with no way to measure its performance.
• He has controlled spending in the nation's highest-taxed state, and brought in four consecutive on-time budgets. While that shouldn't count as a notable achievement, in this state it does.
But as important as those accomplishments are, they are overshadowed by his role in creating the economic miracle under way in Western New York:
He produced the Buffalo Billion, a massive commitment to re-engineering the economy of the city and region. He has put Buffalo on the leading edge of the green energy industry with RiverBend, attracted IBM to downtown Buffalo, created a competition for funding startup businesses and supported the expansion of the Buffalo Niagara Medical Campus. Those accomplishments, alone, should be enough to win the support of every Western New York Democrat, including the teachers who don't like Common Core standards or the evaluation system he engineered.
In addition, Cuomo resolved the standoff between the Seneca Nation of Indians and the state, a dispute that threatened the financial solvency of Niagara Falls. He pushed for crucial renovations at Niagara Falls State Park and creation of the new Buffalo Harbor State Park.
It's a remarkable record that is easy to undervalue in light of recent events. Cuomo has taken a well-deserved hit for seeking to influence and then for disbanding the special commission he enacted to attack state corruption. It was a disappointing decision that seemed designed to prevent the commission from looking into matters close to him.
He also backed down from his promise to push for independent redistricting, a critical need if politicians are going to be accountable to their constituents rather than their high-dollar donors. He did produce weaker reforms, but they essentially leave lawmakers in charge of choosing their own districts.
Even with a strong challenger, Cuomo would have a powerful case to make for himself. But he doesn't have a strong challenger. Teachout is an energetic and interesting candidate with zero political experience and, critically, with no apparent interest in supporting the Buffalo Billion.
Teachout's candidacy stems from liberals' anger at some of Cuomo's achievements that have helped right the state, including pension reform, the tax cap and teacher evaluations. New York City liberals were especially incensed when he rejected Mayor Bill de Blasio's plan to fund pre-kindergarten with a tax on high earners.
Teachout will attract some of those liberal votes, but she can in no way be considered a suitable candidate for New York's top office.