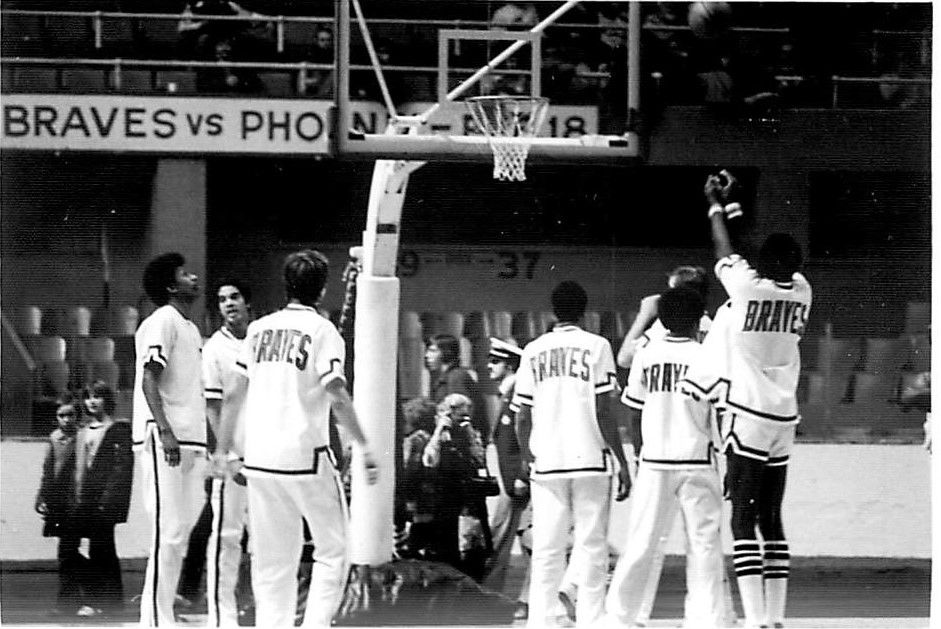 The NBA Finals are coming to Canada, and in Buffalo we are left to wonder:
What would Harold Ballard think?
He's the late owner of the Toronto Maple Leafs and impresario of Maple Leaf Gardens who had this to say when the Buffalo Braves wanted to play some home games in Toronto nearly 50 years ago.
Nope, we don't want your "ham-and-egg sport."
What did that even mean? Well, it was a colorful insult of some stripe from a man who traveled in colorful insults for decades as the P.T. Barnum of Canada.
Canadians are so bonkers for basketball these days that it might more properly be thought of as a peameal-bacon-and-Ontario-eggs sport. Basketball, after all, was invented in the late 19th century by James Naismith, who was born in a mill town in eastern Ontario.
The NBA Finals open Thursday in Toronto, which is 98 miles (make that 158 kilometers) from Buffalo as you curve around Lake Ontario on the Queen Elizabeth Way. But as the crow (make that Canada goose) flies, it's much closer, mostly over open water.
That means the NBA Finals are near enough for us to taste, and far enough away for us to remember — bitterly — that the Braves shuffled out of Buffalo more than 40 years ago. Today (sigh) they are the Los Angeles Clippers, by way of San Diego.
As the NBA Finals carnival descends on Toronto, now seems a proper time to remember Ballard, Toronto's carnival barker of a bygone era. He's also a footnote to Buffalo sports history for his links to Punch Imlach — the first man to coach the Buffalo Sabres (in 1970) and the last to coach a Stanley Cup winner in Toronto (in 1967).
Imlach and Ballard were friends until they weren't, as it often went with Ballard. He brought Imlach back to Toronto to run the Maple Leafs in 1979. Ballard's public comment when Imlach died in 1987: "Better him than me." Ballard died three years later.
The Sabres and Braves were born as expansion teams in 1970. The Sabres consistently played to sellouts. The Braves did not. And in March 1971, Braves owner Paul Snyder announced he was negotiating with Maple Leaf Gardens to play four of the Braves' home games in Toronto the next season and as many as 20 the season after.
Later the same day, Ballard said the Gardens was not interested in replacing any of its other attractions "for a ham-and-egg sport." His other attractions at the time, aside from the Leafs, included rock concerts, wrestling, ice shows and the like.
Ballard's remark made all the newspapers, though he would eventually come around and, over several years, the Braves would play 16 of their home games in Toronto. This came decades before the Buffalo Bills had the same idea.
"Snyder saw Toronto as a growth opportunity early on," says Tim Wendel, author of "Buffalo, Home of the Braves." "A lot of Braves fans didn't like it."
We think of George Steinbrenner, late owner of the New York Yankees, and Charlie Finley, late owner of the Oakland Athletics, as archetypal iconoclasts among owners of professional sports teams. But Ballard could hold his own with the best of them — or worst, depending on how you look at it.
Legend has it that when the Beatles came to Maple Leaf Gardens, Ballard had the drinking fountains turned off so he could sell more pop. When Muhammad Ali fought Canadian boxer George Chuvalo there, Ali asked, before the fight, for a private place to pray to Allah — and Ballard took him to the bathroom.
Ballard famously served a year in prison for taking money from company coffers for personal use. The courtroom was packed at his sentencing. Some spectators sat in the jury box. "We should have sold tickets," he said.
Ballard balked when the NHL ordered him to put players' names on the backs of their sweaters. He said it would hurt program sales. NHL president John Ziegler fined him, so Ballard at last put the names on the jerseys — but in the same hue of blue as the uniforms so the names could barely be seen.
"A nice little fellow," Ballard said sneeringly of Ziegler. "Insignificant. A paid employee."
Ballard kept an apartment at the Gardens, in the arena's top northeast corner, echoes of Judge Goodwill Banner, owner of the New York Knights, who lived in a tower above the ballpark in Bernard Malamud's novel "The Natural" — and above our own War Memorial Stadium in the movie version.
The Toronto Raptors were born as an NBA expansion team in 1995, Toronto's first big-league basketball team since the Huskies lasted one season in 1946-47. Now the Raptors are the talk of Canada. They'll play Game One of the Finals at home Thursday against the Golden State Warriors. The world will be watching.
And maybe somewhere Harold Ballard will be watching, too — munching, one hopes, on a hearty helping of ham and eggs.