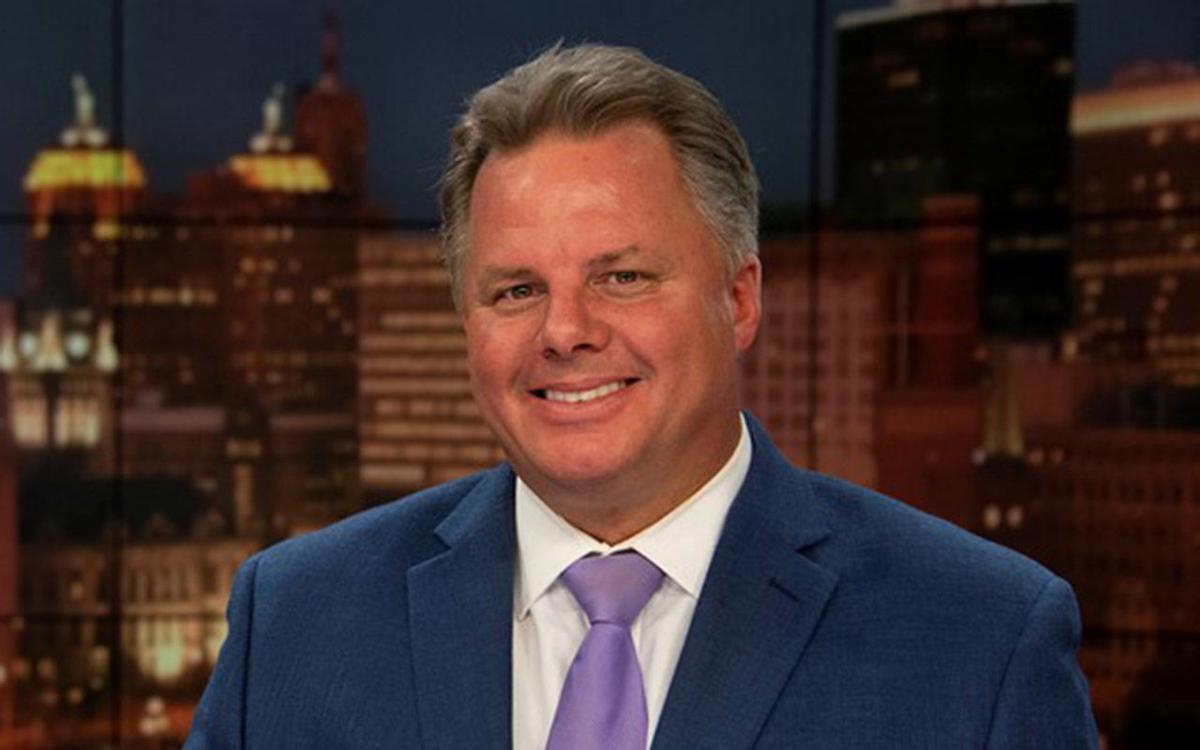 My girlfriend has always been jealous of me.
It is not what you think.
She gets jealous on her way to work each morning while I stay home and work in sweats.
After working at home for almost two months because of the Covid-19 pandemic, she isn't jealous anymore. Now she wonders how I can stand working at home.
I have the ideal job for working at home. I watch TV for a living, which means I am sort of friends with Jerry Seinfeld (loved the second half of his Netflix special), Titus Welliver in "Bosch" (the sixth season on Amazon isn't the best), Mindy Kaling (her new Netflix series, "Never Have I Ever" is terrific) and Ricky Gervais (his Netflix series "After Life" is dark, crude but ultimately sweet).
Admittedly, I fit the description of someone who enjoys working at home. She is much more social than I am and can't wait to get back to work.
It helps if you like your own company. Some TV news people may not like me, but I like myself.
It also helps if you have a little Larry David in you and prefer to stay home because you are easily annoyed by people. I like people more than Larry, but my girlfriend thinks I channel "LD" at times.
I love her dearly but I can't wait for her to get back to work, too.
There are literally ups and downs to our experience. She works remotely on the first floor, while I work on the third-floor loft. Sound travels to such an annoying degree that sometimes I can't hear myself think. When I do, it usually is along the lines of "I wish things were like they used to be."
They eventually will be and there is a silver lining. My girlfriend will never be jealous of me again.
Reflections from local TV personalities
Many people in local TV news also are working from home now. Not surprisingly, they don't appear to be jealous of me. I asked some to share their experiences and here are some of their responses.
WGRZ-TV meteorologist (Channel 2) Patrick Hammer was emphatic.
"I would 100% rather work at the station," he wrote in an email. "I am one of those people that like a work experience to be surrounded by others, and working from home is a very solitary and confining experience.
"Working at the station you can bounce ideas off each other and share a laugh. Yes, some of that can still take place with these Zoom meetings, but they have a very different feel and quite frankly they're not terribly comfortable.
"Working from home has created a little bit of tension as I've taken over some of my wife's personal space, i.e., her office …
"On a positive note, working from home means my alarm goes off at 2:30 in the morning versus 2:15, so I guess that's a bonus, and I can do a few things around the house in between shows and help with the kids' homework etc."
WKBW-TV (Channel 7) meteorologist Andy Parker said the technical standpoint made initially working from home a challenge before the engineering crew fixed that.
"Doing the weather from my backyard set is very similar to being on the Weather Outside set at the station, just with a fire pit in place of the gazebo," wrote Parker. "Working from home you do have to be prepared to have your work life and home life collide, as was the case when an evening of s'mores making by the fire pit became part of the weather forecast. With so many WNYers in the same situation, I think viewers appreciate the realism and transparency the remote production brings to a newscast."
Channel 2 "Daybreak" co-anchor Melissa Holmes is happy that she hasn't had to work at home.
"I'm happy to work at the station because it provides a little sense of normalcy in my life, when everything is far from normal," she wrote. "It's nice to get out of the house, even if it is at 3:30 am. But when I get to work, I remember how much I miss … the energy and camaraderie from my colleagues."
Channel 7 co-anchor Ashley Rowe gives working at home mixed reviews.
"I deeply miss my colleagues and the energy in the newsroom, but I'm also loving the extra quality time with my husband and sister who has been staying with us," she wrote. "My dogs are definitely loving all the extra attention."
Channel 2 sports director Adam Benigni didn't feel the question deserved a yes or no answer.
"The time with family has been unprecedented and meaningful," he wrote. "I do miss the energy and day to day interaction in the newsroom … and during live sports events, which of course aren't happening right now. The ability to react and get content to the air is still superior at the station."
WIVB-TV meteorologist Todd Santos joined the chorus of those missing the daily interactions with colleagues and overall prefers "working from the office with some field work from time to time."
"Pros: No commute, better coffee, no tie, and the obvious goal of keeping our quarantine circle very small as a family unit."
"Cons: Minimal social interaction, takes longer to prepare show graphics, you are your own broadcast engineer, signal delay, at the mercy of your internet connection."
He added that he used to be a bit envious of his wife and friends who worked at home.
"This is no longer the case, as the house seems to shrink around you after being inside for too long.  Even in the dead of winter, scraping windows and getting into a cold car actually help me get a feel for how I will deliver the forecast."
Channel 2 co-anchor Scott Levin prefers working at the station.
"The only advantages of working from home is I can wear a pair of comfy jeans while anchoring, and no commute ... which means spending more time with my family. Having said that, I sure miss my colleagues and the camaraderie."
"But to be clear, I have NOTHING to complain about ... the real heroes in journalism today are the reporters and photographers in the field everyday who are telling incredibly important stories under VERY stressful and difficult circumstances."
Nothing to complain about? I've never met any news person like that. Clearly, Levin is no Larry David.