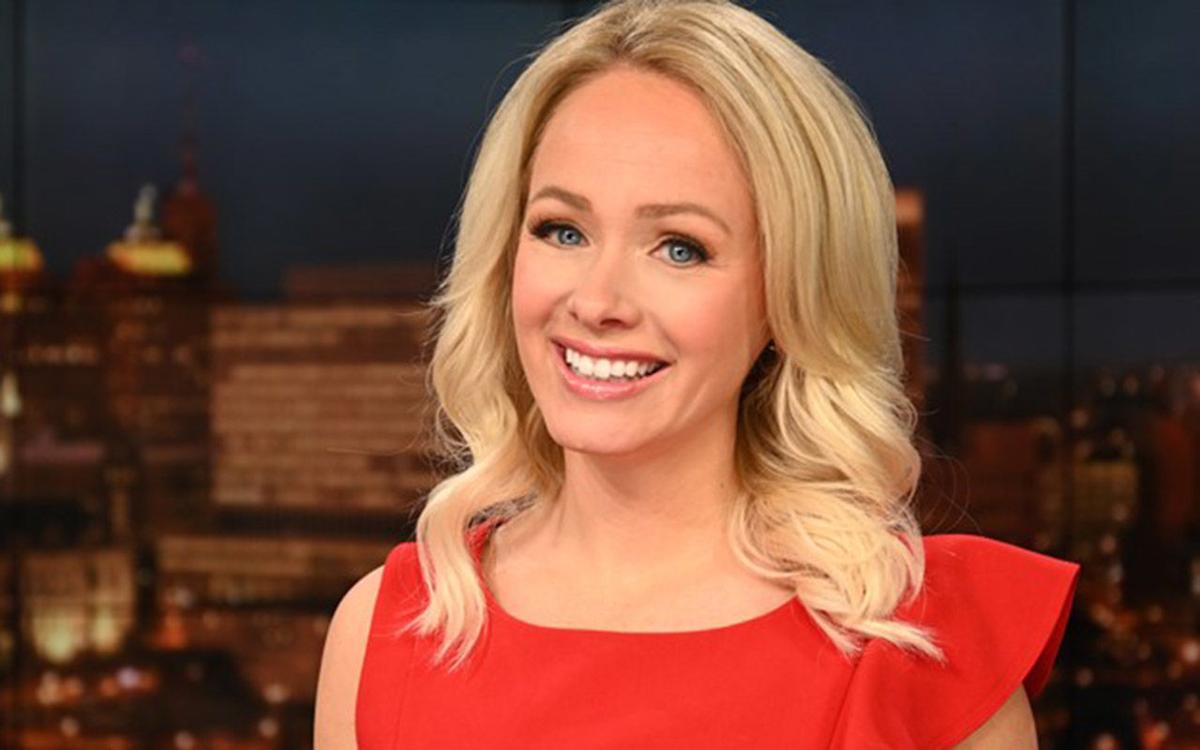 Kate Welshofer's "secret" is out.
If you think Welshofer would make a good actress from her work on WGRZ-TV's light news program "Most Buffalo," you are not alone.
The casting department of the movie "Can You Keep a Secret?" did, too.
I accidentally ran into the film Wednesday night when I was looking for something to watch when the picture on WUTV went dark during "The Masked Singer."
While I scoured the channels, there was Welshofer in a brief scene playing a news interviewer in the 2019 film.
My immediate thoughts were how did she get the role and how did she have the time to film the scene?
"I was approached by the casting agents working on the film to audition, which I did and got the part," she explained in an email. "It was filmed in 2018 in Kingston, New York. I took a day off for the one-day shoot."
Not surprisingly, she did well playing a TV interviewer. It wasn't much of a stretch considering her day job.
Welshofer has an IMDb page because of her acting work.
She is described on the movie information website as an actor, director and writer who is known for "Test Drive Surprise (2016)," "Can You Keep a Secret?" (2019) and "Cocktail Muerte (2018)."
I admit I've never heard of those movies.
After I googled "Test Drive Surprise," I learned it is a comedy short in which Welshofer was one of the writers. "Cocktail Muerte" is a drama short.
I have heard of a couple of the actors in "Can You Keep a Secret?": Laverne Cox ("Orange is the New Black") and Judah Friedlander ("30 Rock").
After watching a few minutes after Welshofer's scene, I realized "Secret" could have stayed hidden. I bailed.
It received a 31% grade from critics on Rotten Tomatoes and a 40% grade from the audience.