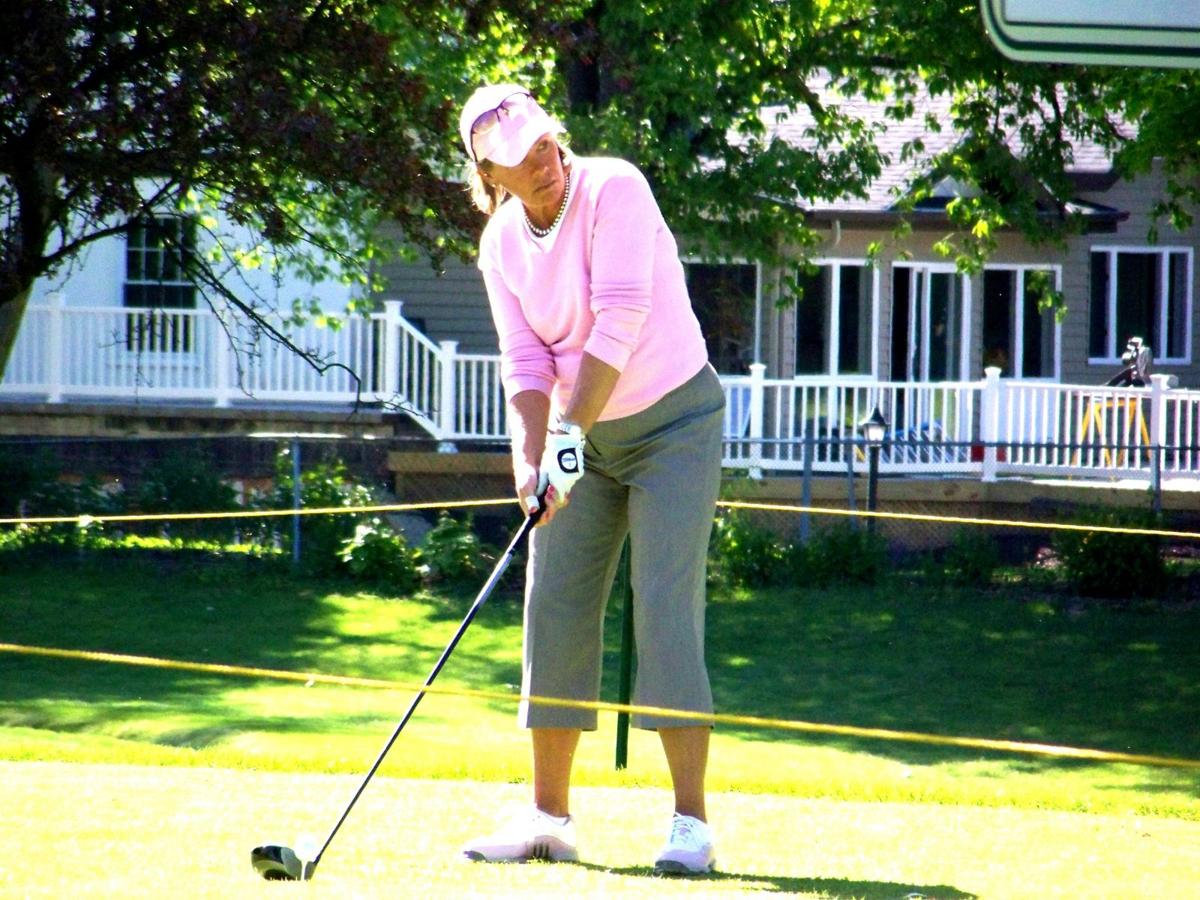 Thankfully, golf courses are open. The weather is getting better. So what are your goals for your golf game this year?
Do you want to be more consistent? Hit it a little straighter? Putt better?
I want to plan out each shot with total clarity. I want to commit to the decisions I make on the course. Once I have done that, I need to shift states, and swing.
My husband, Allen, and I do a lot of guided playing lessons with our students. We take them on the course and watch what they do in a real game, using our experiences from playing on the pro tour. Allen was on the PGA Tour for 15 years and I played the LPGA Tour for three and the Legends Tour for 15.
What we notice with almost every student is the lack of preparing and planning for his or her shots. For me, I am guilty sometimes of not totally committing.
Here is a step-by-step process that I challenge you to incorporate into your game. I know your scores will improve if you implement some of this.
As you walk or ride up to your shot, assess the situation. Where are you? Pretend it is the first hole. Where do you want to hit your tee shot? If all the trouble is on the right, look left. Set your tee in the ground on the right side of the tee box. That way all you are looking at is safe on the left side of the fairway.
What if there is a bunker on the left and you can reach it with driver? Use your three wood. Even if you will not be able to reach the green in regulation, being safe off the tee will eliminate frustration on the first hole. Play for bogey. If you make a par, that is a bonus.
Pull out your three wood. Walk behind the ball and pick a target line. If you take practice swings, do so now. Only one or two waggles. Do it while you are behind the ball. Once you walk into your line, you must swing. What do I mean? Once you walk up to the ball to hit the shot, do not take a practice swing and then step into it. Instead, hit the shot. Your brain must only have one message at a time. It should be to take a practice swing to feel what you want to do, or to hit the ball. No confusion.
When you are standing over your shot, you need a couple of swing thoughts. Not 20 thoughts. What could they be? That depends. Are you an audio, visual, or kinesthetic learner? Do you want to see it, feel it, or hear it? Here are some examples:
Audio: While standing over the ball, you shift states from planning the shot to producing. During the swing, you say to yourself, "One and two, and ... " One is the start of your backswing. And is the top of your backswing. Two is impact. The second and is the follow-through.
Visual: While standing over the ball, you will picture a smooth swing back and through. While swinging, visualize a full, smooth golf swing – all the way back and all the way through.
Kinesthetic: Figure out what your swing thought or feel would be. It could be to feel the club rest on your front arm thumb at the top of your backswing.  (If you are right-handed, it would be your left thumb.) While standing over the ball, start your backswing, feel the club rest on your left thumb, and then start your downswing. Sweep it back, feel the thumb, and let it rip.
If you develop a process that you commit to on every shot, you will gain more confidence. Once you have more confidence, I guarantee you will be more consistent.
Cindy Miller is a former LPGA Tour player, a current member of the Legends Tour of the LPGA. She is a certified behavior, motivation and judgment professional who is sought after as a speaker, coach and corporate trainer. She inspires and challenges people to take another shot at business, sport or life. Join a free golf community here.  For your free learning style assessment, click here. Purchase the Learn To Hit It Kit here. Reach out to her at cindy@cindymillerinc.com. Follow Cindy on Instagram, Facebook, Twitter and LinkedIn.
Catch the latest in Opinion
Get opinion pieces, letters and editorials sent directly to your inbox weekly!