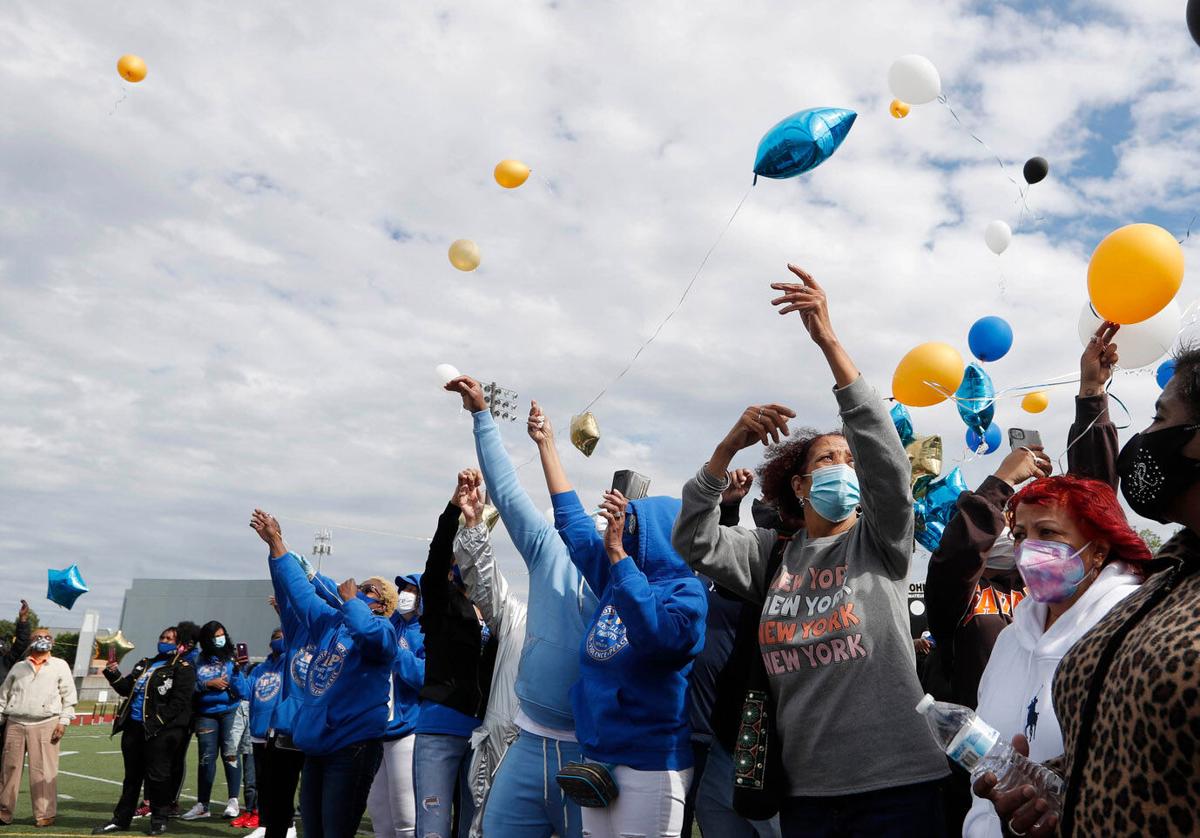 To Bonita Dobbins West, her brother Neal transformed even the most heartbreaking weeks of his life into a last expression of selflessness.
About a month ago, three of Bonita's younger brothers – Neal, Tom and Anthony – learned they had contracted Covid-19. Tom, who has endured several strokes, lived with Neal and his wife, Monica, West said. It was an invitation Neal had made, with his wife's support, because he did not want Tom to move into nursing care.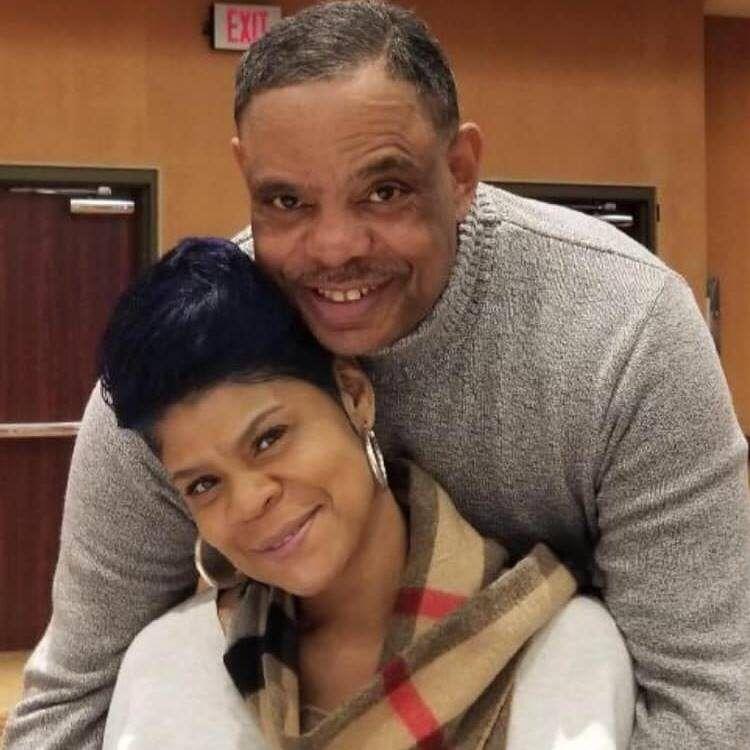 As complications related to the virus grew worse, Tom and Neal Dobbins were admitted to Erie County Medical Center. From the door of his unit, the 61-year-old Neal could see Tom – who remains hospitalized – across the hall. "Make sure Tom is all right," he would say in a hoarse voice to his sister when they spoke by phone, and it was the last thing he told her before pneumonia sent him onto a ventilator.
"Treating people that way," Bonita said, "was embedded in him."
She believes it came from the example of their mother, Maria "Marylou" Dobbins, who routinely opened their Genesee Street home to any nearby kid who might be hungry for spaghetti – or just for company at the Dobbins table.
Both Bonita and Donna, another of Neal's 11 siblings, said those memories became an engine in his tireless effort to change lives in city neighborhoods he knew since childhood. Even in those last days at ECMC, Donna said he tried to shape a better place.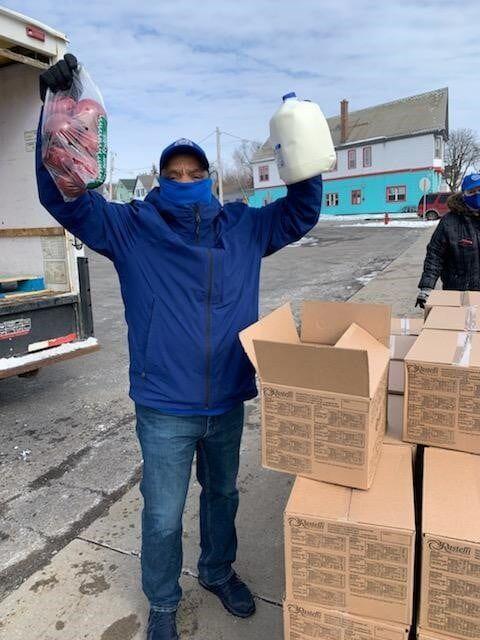 "Oh my God," said his brother Anthony. "Neal was a life-changer."
Neal Dobbins' death Tuesday touched off a cascade of grief in the same week that Erie County District Attorney John Flynn used a news conference to sound another warning about how the number of shootings and homicides in Buffalo have nearly doubled from the same point last year.
The loss of a son, Neal Jr., to a shooting in 2003, and the killing in 1992 of his sister "Lollie" and her 3-year-old daughter Danielle, galvanized Neal's commitment. He was founder of Most Valuable Parents of Buffalo, based on a belief that families – with relentless faith and support – could reach back to alter seemingly desperate trajectories, especially in predominately Black neighborhoods in the heart of the city.
He worked to get young people off the street, taught parenting classes, mentored young men and organized activities and events involving basketball for young people.
He did it by using his knowledge and passion about youth sports as a carrot. He rallied mothers and fathers and spent countless hours in the schools. And he met with civic officials at every level to seek remedies for the "iron pipeline," the flood of illegal guns sold on city streets.
MVP coordinated mask and food distributions throughout the pandemic, said Mia Ayers-Goss, the group's deputy director. Her life changed the first time she heard Neal speak – "You walked out and were on fire" – and she said neighborhood hardships from Covid-19 only amplified his gift for responding to tales of suffering.
"He was always going 100 mph," she said, "but he always had time for everyone."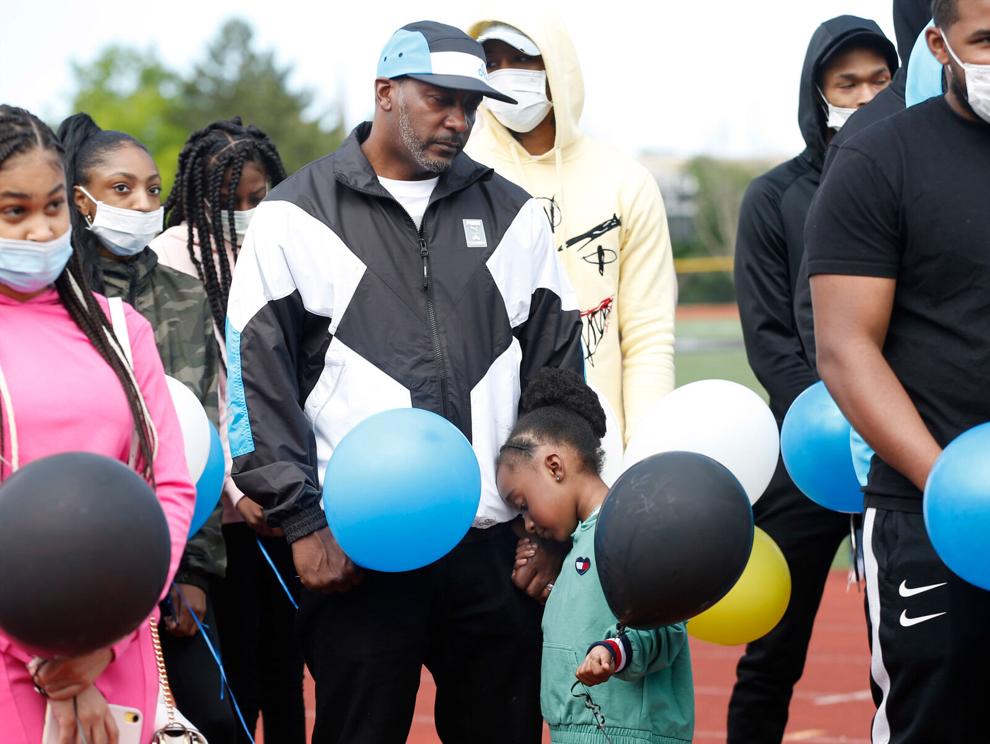 From Erie, Pa., Daryl Craig Sr. – a longtime friend – said Neal's most effective quality was a fierce sincerity even restless teenagers could sense.
"He was all about empowering, and Neal wanted those young men to know they could be difference-makers to stop all the killing," said Craig, remembering visits to detention centers where Neal's warmth and intensity forged instant respect. "He wanted them to know they had value, that there could be a resolution and their voices mattered in that resolution."
Craig said he and Neal knew each other as children, ended up in rival street gangs as teens and reconnected as adults, after Craig moved to Erie. Neal – on a spontaneous road trip to catch a Sugar Ray Leonard fight in Las Vegas – stopped to see Craig on what was supposed to be a brief visit, and decided instead to watch the fight from Erie.
They grew inseparable. Both were deeply influenced by Pastor Anthony Brown, who remembers meeting Craig and Neal when they all were young men. The two friends walked by as Brown was playing three-card monte in the Shea's Performing Arts Center men's restroom during what he recalls was a Chaka Khan concert.
That connection ascended after Brown's mother died while he served time for a drug-related conviction. He came home with what he describes as a divine revelation "that we cannot just see our people suffer anymore." Before long, Craig and Neal embraced Brown's message that youthful bloodshed would continue for as long as it was seen as a numbing fact of city life.
"He turned into the heartthrob of this community," Brown said of Neal, "and we don't believe anyone will let it stop."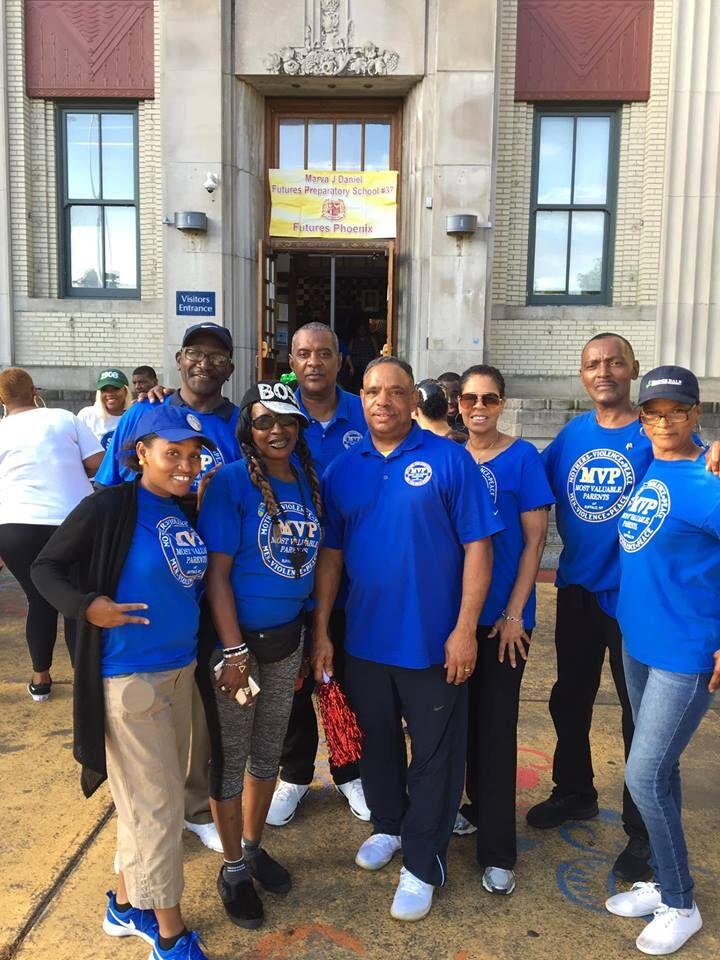 Craig, inspired by Neal to start an MVP group in Erie, said they were keenly conscious of how "everything undone by the pandemic" fueled a surge in killings on the streets. He sees the ultimate tribute to Neal as intertwined with this imperative:
Those who loved his friend must see themselves as what Craig said is often called "the next man up" – a message also offered by others close to Neal, including Buffalo Schools Superintendent Kriner Cash.
Neal "was the heart and soul" of authentic community, said Cash, who arrived in Buffalo six years ago. That respect grew to the point where Cash said MVP became a "go-to parents organization," and he said losing Neal is a devastating example of how the pandemic has wounded communities of color. 
Through the end of August, 217 people have either been injured or killed in a shooting in the city, according to Buffalo Police Department data.
The two men were in regular touch, and Cash – who said Neal told him he had planned to soon be fully vaccinated – learned a few weeks ago of his friend's escalating struggle with Covid-19. It led to a final vow at the hospital, where the family requested Cash speak to Neal, who had slipped into unconsciousness.
With the phone next to Neal's ear, Cash promised that no matter what happened, "We will continue your work on behalf of all the children and behalf of all of Buffalo. We love you."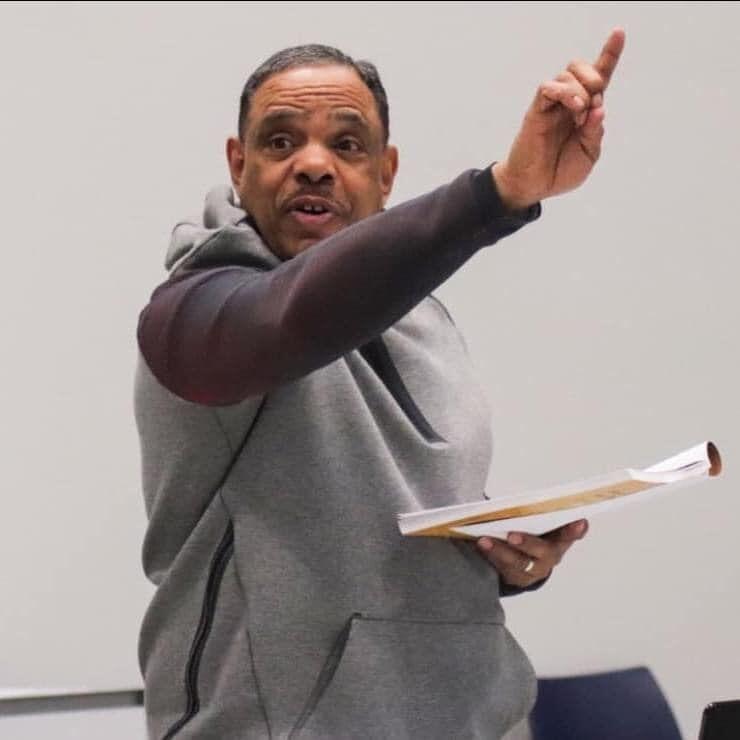 Neal was Muslim, and his friends and family say he aligned himself with anyone with a dream of peace. Many who joined in his work – such as Craig, Brown, Pastor James Giles and the Rev. Kenny Simmons, Neal's nephew – were Christian ministers.
Simmons has served as family spokesman since his uncle's death. The MVP group will hold a balloon release in Neal's memory at 3 p.m. today at the Johnnie B. Wiley Pavilion, and Simmons has been asked to speak next week at a larger memorial service with details in the planning stages.
Simmons was 12 and newly arrived from Alabama when he met Neal through Tom Dobbins. "The one thing he immediately taught me to understand," Simmons said, "is that everyone – everyone – is important."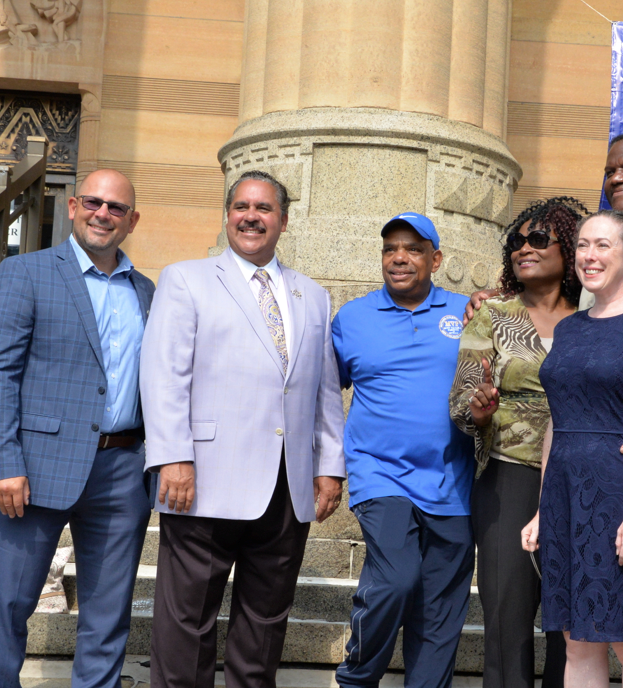 After confronting his own years of risk and struggle, Simmons chose a journey similar to Neal's. He is a catalyst for youth baseball in Buffalo, and Simmons said the lesson Neal epitomized is that the community has the internal strength, love and wisdom to find ways to stop the bloodshed and keep young people safe.
Earlier this week, Simmons offered a eulogy for a childhood friend who died from gunfire. A few days later, he finds himself preparing a sermon about an uncle whose absence seems unimaginable, leaving Simmons to reflect on a 21st century version of a well-loved Bible parable.
He sees Neal as an ultimate good Samaritan, a guy whose last Facebook post offered an example of what he did countless times – going out in the middle of the night to bring food or solace to young men with no other place to turn.
That Biblical story has compelling application for the moment, after all these months of distance and isolation, because of the question that inspired Christ to tell the tale.
Neal had the answer, Simmons said, especially in places many others do not walk.