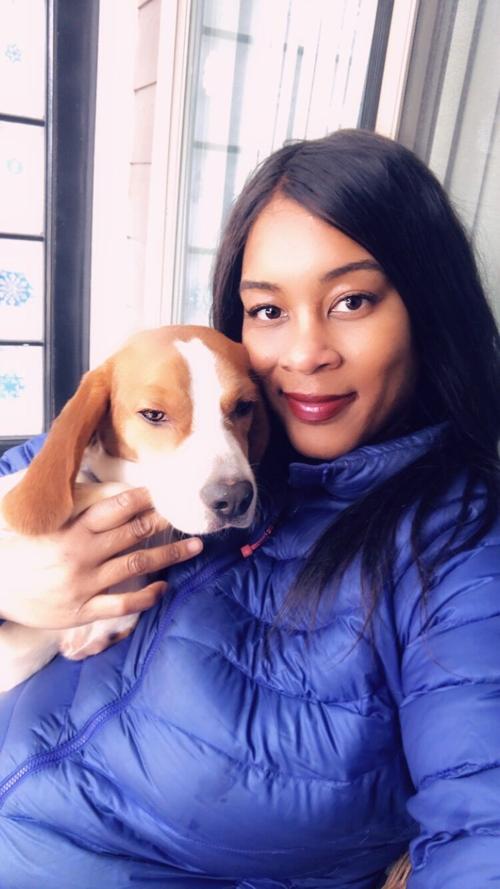 While Joy McKnight and Joye Runfola never knew each other before settling in Houston, they share not only variations of the same first name but upbringings with a Buffalo basis, which in the end is why a wayward beagle made it home at a frightening time.
McKnight, 43, graduated from the old Kensington High School. Runfola walked the stage at Sweet Home High School. It turns out they had a close high school friend in common, causing them to sort of bump into each other digitally while on a Houston Bills Backers Facebook page dedicated to Buffalo football fans. Before long, the two women were close enough to stop and talk in person while watching Bills games with a crowd of former Western New Yorkers at Christian's Tailgate, a Houston tavern, and the long and short of it is this:
Thanks in no small part to that coincidental friendship, McKnight – the mother of three – found her lost dog Thursday during this week's fierce and dangerous winter storm in Texas.
McKnight, a nurse at a Houston hospital and a graduate of Bryant & Stratton and D'Youville College, has been part of the daily effort to vaccinate long lines of eligible patients against Covid-19. But she stayed home over the last few days with her three sons – Jordan, Darius and Chance – after the arrival of bitter air that shut down greater Houston.
By Monday, like thousands of others, McKnight had no power. She put on a winter coat from Buffalo that she once almost discarded and thankfully did not. As for 18-year-old Jordan, he wore double hoodies as he did what he could to help, including taking their energetic 1-year-old beagle, Gecko, for nightly walks.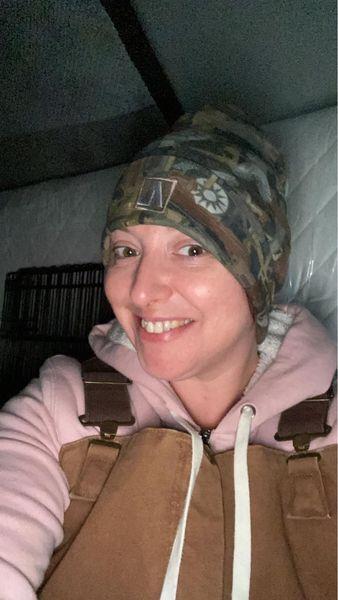 Wednesday, Gecko spotted another dog and abruptly pulled the leash so hard that his collar and tags popped off while Jordan fell into the snow. Before the teen could jump up, the dog was gone. Jordan searched frantically without success, then rushed back to tell his mom about the runaway. McKnight, with no power at her home, had limited ways of seeking help. It was Runfola who alerted her to a Facebook pet page for their Cypress community, which McKnight used to make a longshot request for help before her family settled in for a sad, uneasy night without the dog.
Runfola, 41, was the right person to ask. She and her husband, Danny Chavez, have stayed home throughout the storm, often without power, mainly because of a different stray dog story involving one that showed up near their house in December.
The animal was a character, part-chihuahua and part-dachshund. While Runfola and Chavez already had two dogs, they had been missing Ginger, a 12-year-old rescue and longtime pet who died 10 months ago.
Houston Bills Backers will be out in full force for a big party Saturday where they're closing off a street near the
The couple took in the little stray, naming it "Ruth" in tribute to the late U.S. Supreme Court Justice Ruth Bader Ginsburg, a Runfola hero. "An old soul," Runfola said of the dog's gentle, independent nature.
Still, they soon noticed she was getting larger – and fast. The veterinarian confirmed their suspicions. Before long, Runfola and Chavez had not only one additional dog, but four new puppies.
They were born a week before the cold spell that devastated Texas.
"In a way," the Buffalo-born Runfola said of this bitter weather, "I feel like I'm home again."
At 41, she works as a logistics principal for a chemical company, scheduling the movement of heavy equipment. Upon arriving in Houston seven years ago, she swiftly joined the Bills Backers, whose major conversation until last weekend was debating whether their favorite team should go all-in to sign J.J. Watt, the defensive star for the nearby Texans who is now a free agent.
All of that became secondary to a storm whose chilling ferocity felt more like something off Lake Erie. The freeze shattered the state's power grid and left much of Texas without electricity or decent water.
Katie O'Brien, president of Houston's Bills Backers and a neuropsychologist at the TIRR Memorial Hermann Hospital, said she was driving to work Tuesday – seeking to relieve colleagues who had slept at their workplace for two days – when she saw a man using a pail to capture water in a roadside ditch.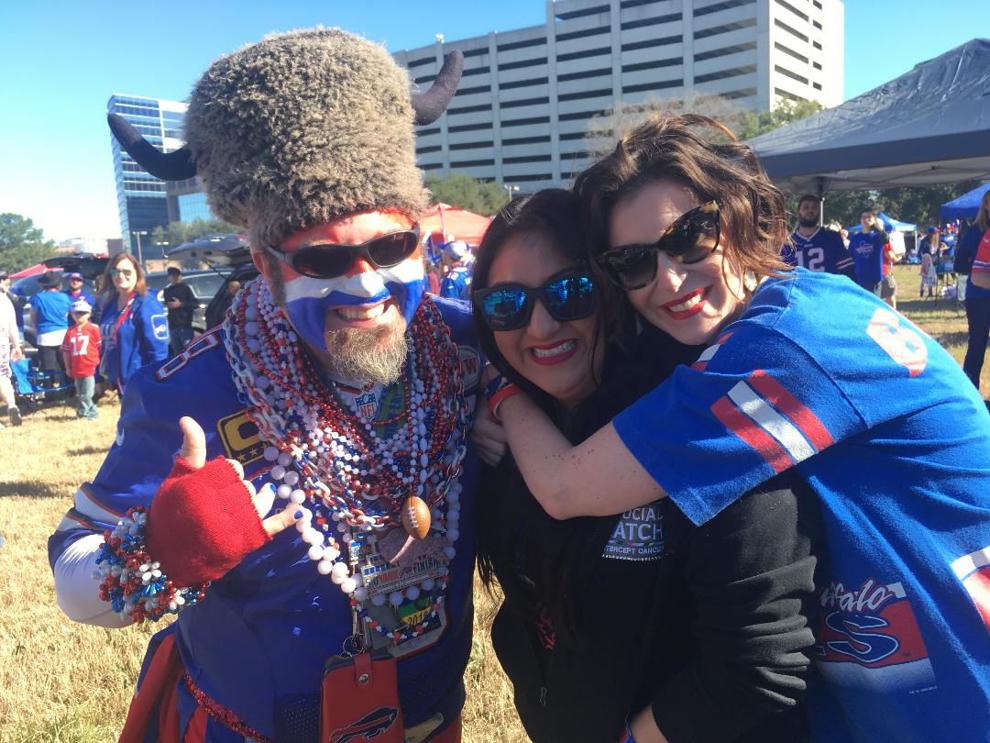 She instantly understood. He needed some way to flush his toilet.
"As long as I've been here, I've never seen anything like this," said Tara Voorhies, 32, a Kenmore native who moved to Houston almost 10 years ago with her then-boyfriend, now-husband Jacob. Voorhies said the closest corollary she can draw to Buffalo is the "October Surprise" of 2006, when the unlikely nature of a mid-October snowstorm brought down power lines throughout Western New York.
"We used to kid around that we traded ice storms for hurricanes," said Voorhies, recalling the flooding after Hurricane Harvey, "and now we've been through both."
She works as an occupational therapy assistant at a Houston hospital, often helping patients in recovery from Covid-19 - placing her, like McKnight and O'Brien, on the front lines of the pandemic. Voorhies and her husband lost power at their home, so they packed up their two dogs and two cats and drove to the home of her sister-in-law, a native of suburban Rochester.
Like McKnight, Runfola and O'Brien, Voorhies remains glad she made the move to Houston, but she draws upon what she learned in Buffalo for the fundamental quality demanded by this storm.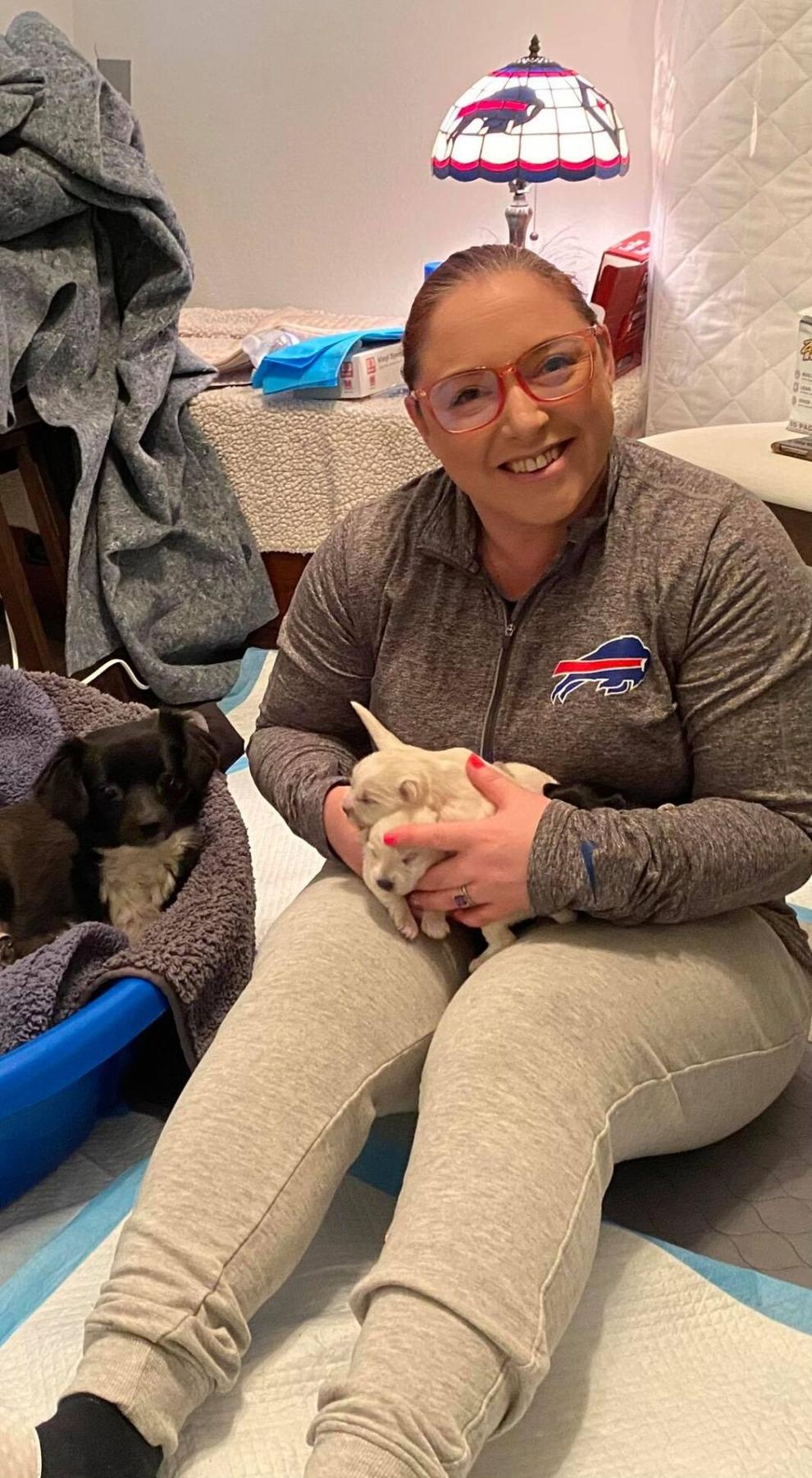 "It's the camaraderie," Voorhies said. "You stop to think, 'What can we do to help each other?' "
She emphasized that she feels lucky. She knows there are people trying to stay warm through such desperate measures as huddling in running cars, leaving public health officials to warn of death and sickness from carbon monoxide poisoning. She understands how the lack of food or clean water for families with no support can turn what would be a routine cold snap in Buffalo into ongoing matters of life or death.
"Almost no one," O'Brien said of Houston, "is really prepared for this." 
Runfola, recalling Western New York life, said she and her husband respond to the long periods without heat by dressing in many layers – causing her to be especially relieved that she hung onto well-loved winter overalls from Buffalo.
Simple things, at these moments, mean a lot. While Runfola said her power clicks on sporadically, she described herself as better off than many neighbors left for days without electricity. No one in that area, she said, is showering or washing clothes. At such a time, a cup of hot coffee becomes a precious thing.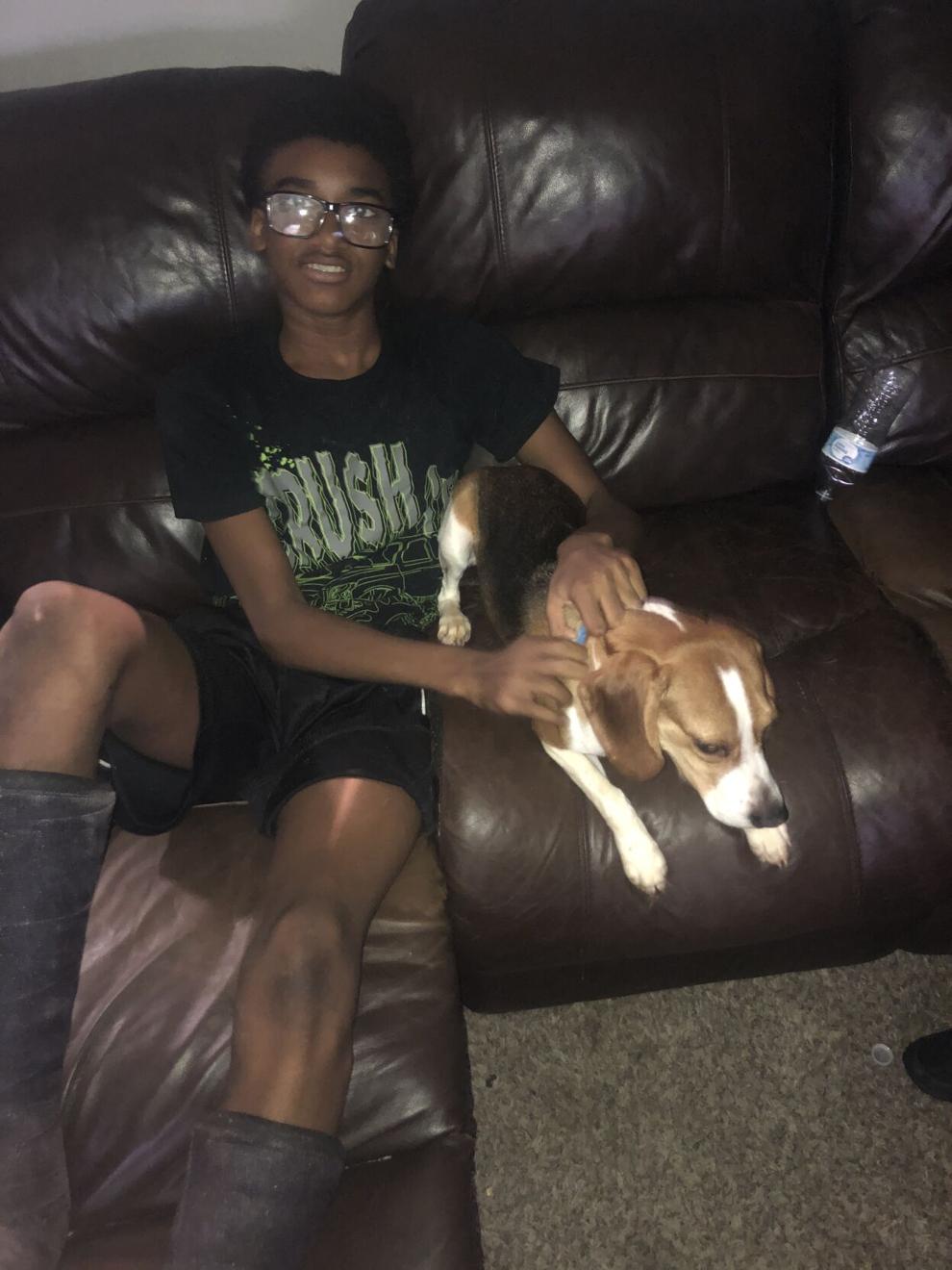 So Runfola keeps a pot brewing whenever she has power, and she and Chavez offer coffee or the chance to charge dead phones to anyone living nearby. There is a kind of comfort, Runfola said, in renewing friendships with neighbors she has seen all too rarely during long months of isolation caused by Covid-19.
Bills fans everywhere have seen Pancho Billa, the character Ezra Castro plays in stadium parking lots. Few, though, have seen the Castro who is living with overwhelming pain as he goes through treatments at MD Anderson Cancer Center in
The storm comes after an especially hard year. Runfola's father-in-law died at Christmas from the virus, while she lost her mother last April to a respiratory illness. The 11-day-old puppies are a wonderful distraction, a shot of humor when the grind of this storm seems overwhelming.
Runfola is posting many images on Facebook, aware of an essential truth of human nature: Nothing cheers up someone who feels miserable quite like seeing a pup.
McKnight's quest to find Gecko offers living testimony. The lost dog, after bolting away, ended up hiding in terror beneath a car parked by some gasoline pumps. The family in that vehicle not only took him in, but began searching for his true owner.
Runfola's suggestion brought them all together on Facebook in less than a day, building into the emotional moment Thursday afternoon when McKnight gave Gecko a giant hug and insisted the folks who found him accept a gift card, as a statement of thanks.
The dog, McKnight explained, "is really a big part of our family," which is at least one thing left stronger by the storm.