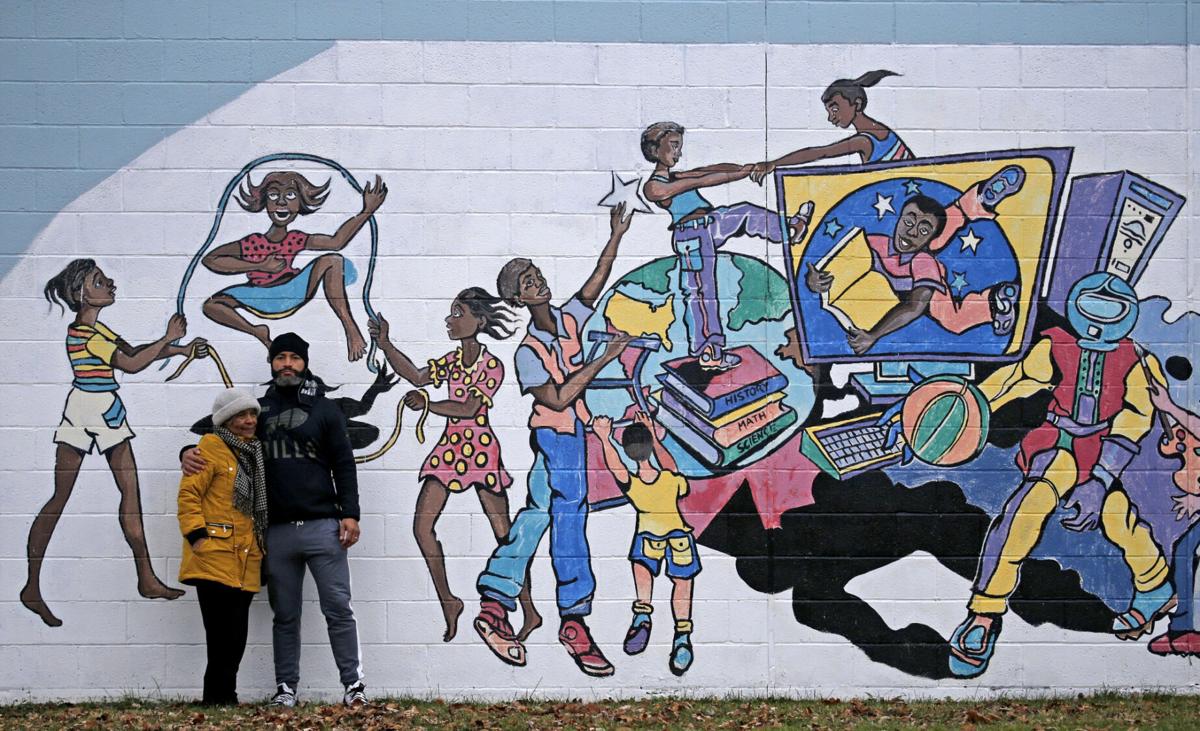 Seth Bryant still considers himself a Buffalo guy. He lives in New Jersey, not far from his law office in New York City, and he spent Saturday afternoon celebrating with his family as their beloved Buffalo Bills finally won a playoff game.
The City Honors School graduate is a corporate lawyer whose passion is "doing work for minority and woman-owned businesses." He grew up in the Cold Springs neighborhood and his parents still live in our city, which is why – as he did for much of Sunday – he often spends six hours westbound on the Thruway.
In the car, upset about everything he watched and read last week as the U.S. Capitol was attacked by rioters, he reflected on how his absolute existence hinges on his late grandmother's close escape from an angry mob.
"It makes you think," Bryant said. "What is our history telling us, and why have we not been able to get past it?"
He sees the upheaval in Washington as a searing call to conscience. Capitol Police Officer Brian Sicknick was killed as his building was overwhelmed – "this guy who'll always be honored, a guy who died a patriot," Bryant said – one of five lives lost as a mob tried to stop congressional certification of President-elect Joseph Biden.
Bryant shared the jarring response of millions around the world who saw violence and bloodshed sweep across "the absolute symbol of American democracy," but he said – speaking as a Black American – there is a level of pain that ought to be unbearably obvious.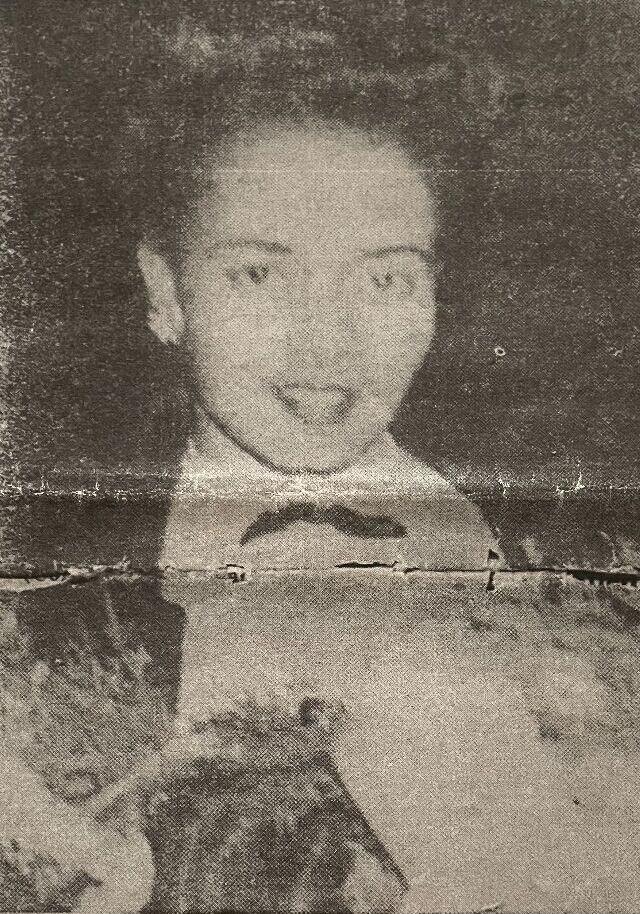 Doors were bludgeoned, windows shattered and a Confederate battle flag was carried through the halls of Congress. A noose and gallows rose outside the Capitol, which – whatever the chilling intent – is impossible for witnesses and survivors of a Jim Crow South to separate from vigilante lynchings that kept happening deep into the 20th century.
The siege occurred after President Trump called on the crowd to march on the Capitol, after the president said, "You'll never take back our country with weakness," after former New York City Mayor Rudy Giuliani spoke of the need for "trial by combat."
Even the votes the rioters sought to overturn included such areas with large black populations as Philadelphia and Detroit, which Bryant said goes to the heart of his family's collective humanity and value as Americans.
"The most terrifying thing is that they could have gotten away with it," he said. The vice president and speaker of the House were in the building as the chaos began, their names shouted by the rioters pouring through the halls. Bryant asked us to imagine if the timing changed just a little, and that wave of bodies swept into the congressional chambers before those officials had a chance to escape.
He can envision nightmare scenarios because his family lived one out for generations.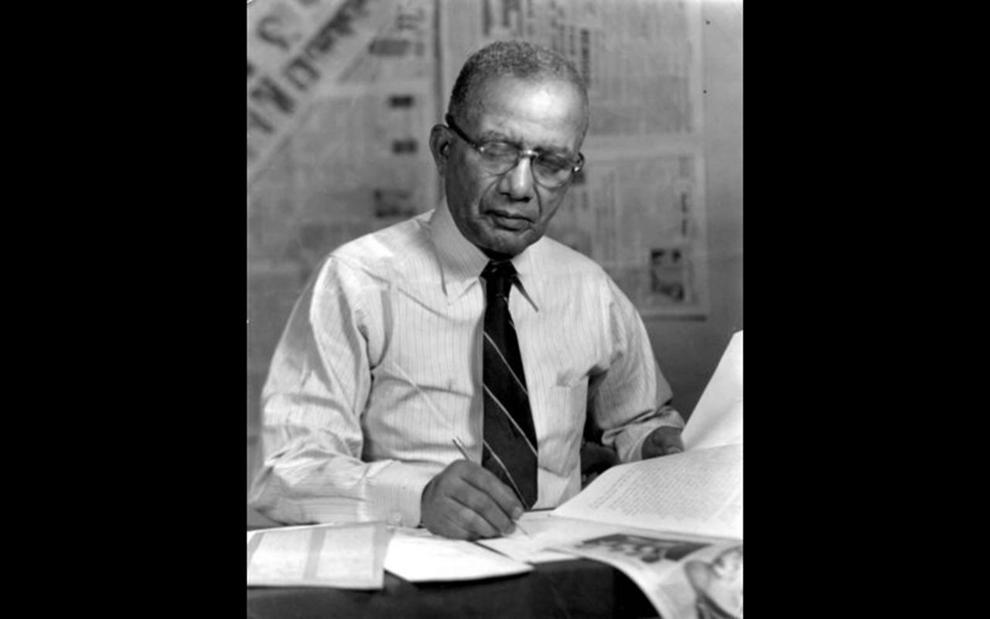 Bryant is the great-grandson of A.J. Smitherman, a publisher who for decades ran a Buffalo newspaper called the Empire Star. Few in the larger community realized that Smitherman arrived in Western New York after he and his family fled for their lives from Oklahoma, where a white mob pursued them during the infamous Tulsa race massacre.
A century ago this spring, hundreds died in that chaotic assault on Greenwood, a thriving Black neighborhood. Bryant's grandmother, Guelda, was a toddler at the time. Her older sister, Carol, sought shelter with her family in a basement as homes around them were firebombed, and the girls survived only because Carol ran for safety with her little sister in her arms.
Bryant is now 51, a guy who has four children with his wife, Goldie, a lawyer who shares deep Western New York roots. Looking at the scope of his life, he understands how easily he might not have come to be at all if a couple of children in a burning neighborhood had ended up in a mass grave.
"The connection to Tulsa is that these things happened before and for too long were never talked about," Bryant said. He speaks of a kind of self-imposed national amnesia, built on the idea that confronting such cruel and devastating meltdowns in everyday restraint would only hinder communal motion – a concept Bryant vehemently rejects.
If you forget the long and tragic history of what happens when angry crowds take the law into their hands, if you forget the wounds of anyone on the wrong side of that fury, then eventually – generationally – terror will cycle through again, he said.
"This isn't over, and these people aren't done," said Bryant, whose great-grandfather was shadowed by the threat of Tulsa until the end of his life.
Smitherman was indicted in Oklahoma for inciting a riot, a charge he knew would lead to death if he returned. His brother, a sheriff's deputy, had his ear cut off as a barbaric warning, reportedly by the Ku Klux Klan. There is family conjecture that Smitherman settled in Buffalo because of its proximity to Canada, which gave him a way out if pursued.
When he died in 1961, four decades after the massacre, he was still a wanted man in Oklahoma. His name was not cleared until community historian Barbara Seals Nevergold, later a president of Buffalo's Board of Education, led a posthumous effort to absolve him in the 2000s.
To Bryant, who said Trump's incendiary words from the White House represent an ongoing national risk, that family story only magnifies in power. While Smitherman died nine years before Bryant was born, the great-grandson learned elements of the tale as a teenager who spent countless hours at the Boys & Girls Club of Buffalo Masten Clubhouse, a kid whose dad was both a  security guard for the Buffalo public schools and ran Spence's Gym and whose mother, Virginia, was on the staff at the Jesse Nash Center.
He went on to New York University for both his undergraduate degree and law school, and he has little doubt that passion for education within his family was ignited by the ethic – and enduring fortitude – of the guy they called "Big Daddy."
Bryant's threshold moment with his heritage arrived when he was a young lawyer, sent to Tulsa with some colleagues to meet with a client. One quiet evening, with some time to burn, he wandered to a nearby gas station, where a cab driver shot the breeze with a clerk.
"He was an older African American gentleman, and he took me around," said Bryant, who had countless questions about the attack on Greenwood. "He was born after it happened, and what he did say is that no one spoke much of it, only whispers."
A.J. Smitherman "was a person of such high moral character, and he came through those times and was still able to save his family and his
In a way he always remembers, Bryant said he felt an electrical presence, a connection both to his great-grandfather's courage and to a little child facing violent death who was carried to safety and became his grandmother.
What was clear to him then, renewed in gut-wrenching fashion last week, is that the essence of the American experiment is belief in an ascending, collective, unifying rule of law – part of what Dr. Martin Luther King Jr. described as "the arc of the moral universe" – which is how Bryant's great-grandfather could have his name cleared, even long after he died.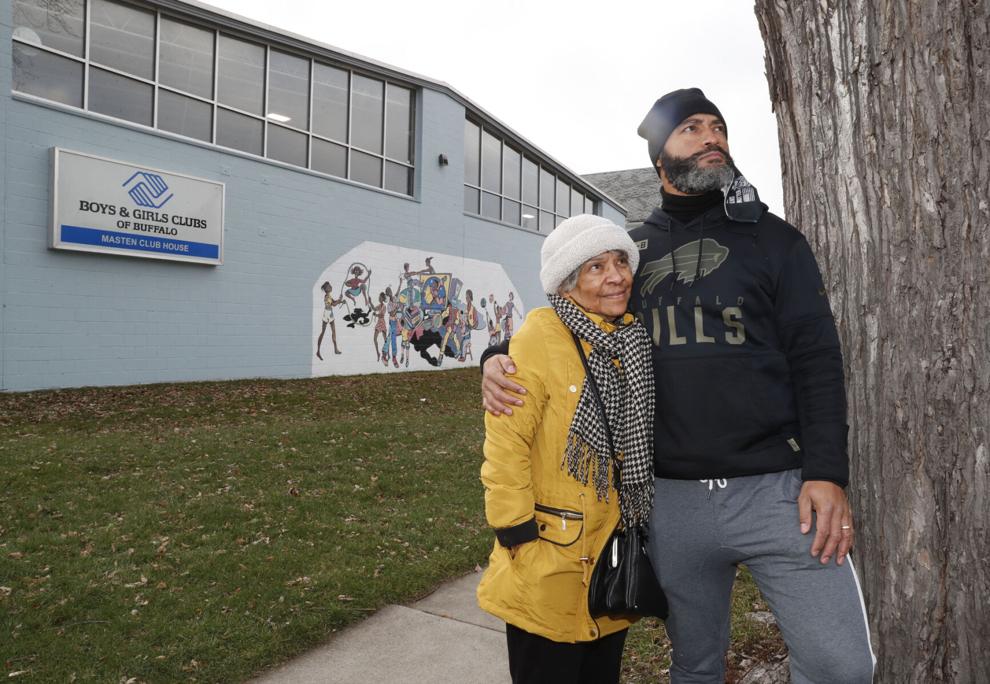 "If you're a Black American, to see those Confederate flags in 2021 … to see people running through the Capitol with such mirth and disrespect, to remember the show of (comparative) force used against the Black Lives Matter protests … it was incredibly frustrating, but we understand better than anyone that this is a long game," Bryant said.
In May, a major centennial remembrance of the massacre will be held in Oklahoma, where the organizers of that event quickly released a statement of dismay about the assault on the Capitol, with a promise of ongoing commitment. Bryant and many relatives hope to be at the remembrance, plans that could hinge on how quickly a Covid-19 vaccine rolls back the pandemic.
As Bryant drove Sunday toward Buffalo, weighing events in Washington and his own family history, it occurred to him that his entire life involves a shared challenge and destination for our country.
"I'm going to Tulsa," Bryant said, "but maybe we're always there."