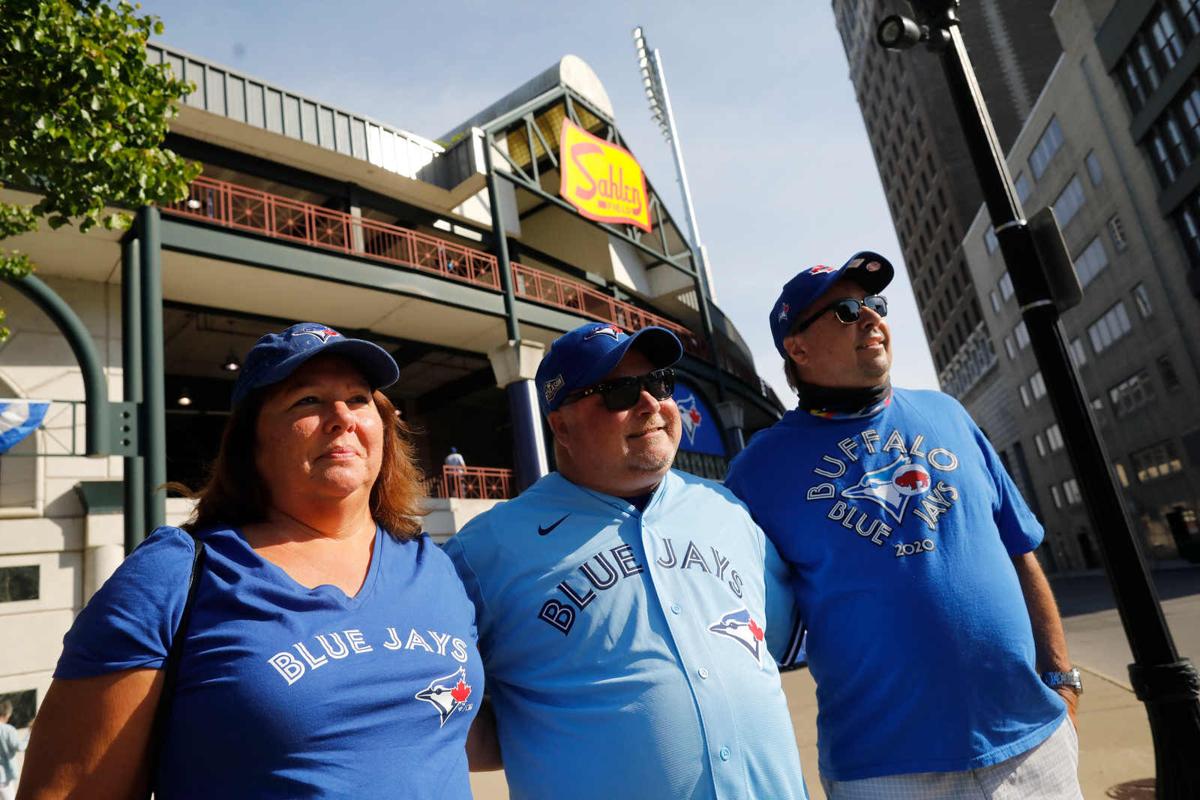 Mike Myszka knew he had to be at Sahlen Field Tuesday night. He has been a Toronto Blue Jays fan since 1977, when he was 14 and his dad drove him to Toronto to see the brand-new Jays, an American League expansion team, face the Oakland A's and Vida Blue, who had pitched for the great Oakland squads of the early 1970s.
Yet it is also the kind of baseball the Jays represent that brought Myszka, his wife Cathy, their daughter Stephanie and Myszka's close friend since first grade, Lee Payssa, downtown to watch Toronto take on the Miami Marlins. While Toronto played in Buffalo last summer in a ballpark devoid of fans, Myszka wanted to be among the first 6,600 or so distanced spectators to see Major League Baseball in the city since a Buffalo team played in 1915 in the old Federal League.
"It's over the top," Myszka said with astonishment of the way it came to be. "I never thought I'd see it in my lifetime."
He and Payssa, both 57, stood on the concourse, near a line of blue-clad customers waiting to buy a beer from Tom "Conehead" Girot. It was the first time fans had seen professional baseball in the park since 2019, and they were greeted by a beautiful evening in which the sunlight threw perfect shadows on the grass, cast by downtown towers. Still, for Myszka, the sense of joy intertwined with a hard paradox:
The Jays are only here because the pandemic makes it impossible for the team, at least for now, to play its home games in Toronto – and that same pandemic has claimed two people Myszka loved deeply, guys who cared about baseball with the same kind of lifetime passion.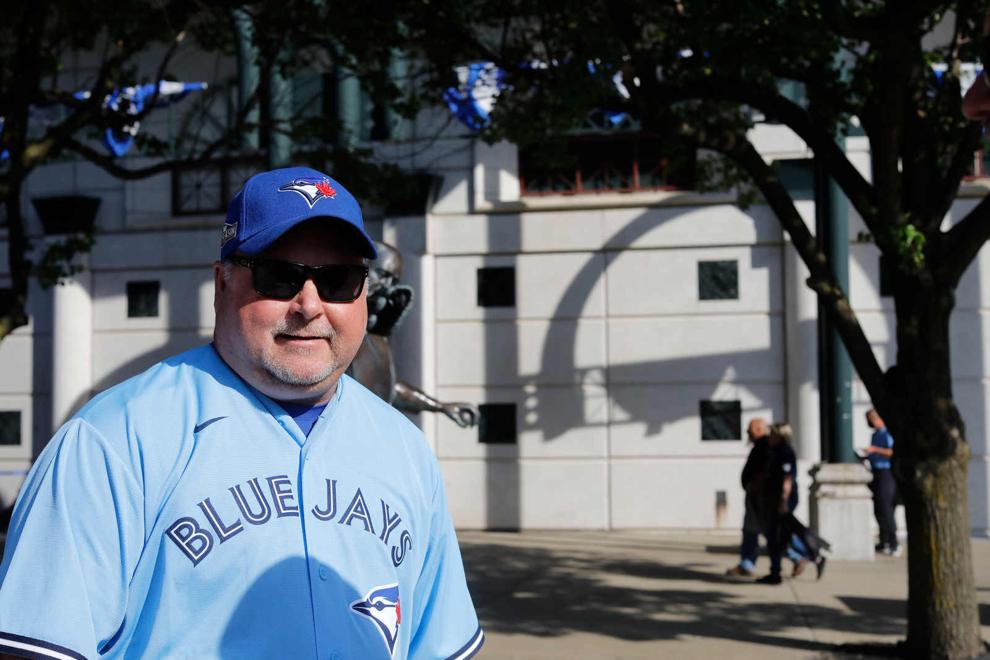 Myszka, as a kid, was a catcher. He and Payssa played baseball together for years in the Scajaquada Little League and at Queen of Peace grammar school. Myszka caught at the old Turner High School for Paul Quagliana, a legendary coach who died a few weeks ago. One of his closest buddies was Jerry Filim, Myszka's next-door neighbor as a child.
With Payssa and other friends, they played Wiffle ball in each other's yards. They would follow the time-honored ritual of slipping their gloves over bicycle handlebars before hustling to Schiller Park for games of pickup or wall ball or home run derby.
Those friendships endured until last year, when Filim learned he had Covid-19. For a moment, thinking of it, Myszka was too emotional to speak. He recalled his friend's humor and passion, how he once spontaneously traveled to Toronto to celebrate with the faithful after a Blue Jays World Series title.
Filim was with Myszka and a group of buddies for the first game in 1988 at what was then called Pilot Field, a moment when the grace and atmosphere of that new downtown ballpark ignited hope that Buffalo might someday land a big-league expansion team.
This Blue Jays' presence, then, feels like an unexpected gift. But Filim is not here to see it. In December, Myszka said, complications from Covid-19 took his friend's life.
"Lee, Jerry and I," Myszka said, "we went through so much together."
So Myszka was thinking Tuesday of Filim and an uncle, Richie Koch, another guy who loved baseball. Koch, described by Myszka as a kind of "second father," happened to be related by marriage to the late Warren Spahn, a Buffalo-raised baseball Hall of Famer, who achieved greatness while pitching with the old Milwaukee Braves.
Decades ago, Koch was asked to drive to the airport to pick up Spahn before an old-timers game in Buffalo, and he wondered if his nephew wanted to ride along. Myszka wound up sitting with Spahn at a kitchen table in South Buffalo, where he asked him for his most unforgettable baseball experience.
Spahn laughed. He reminded Myszka of the time in 1963 when the Braves faced the San Francisco Giants, and Spahn and fellow Hall of Famer Juan Marichal locked up in an astounding 0-0 duel for what amounted to almost two full games, until Willie Mays homered off Spahn to end it in the last of the 16th.
"Son," Spahn said, needling the young man, "I can't believe you didn't know that answer."
That brush with baseball royalty only happened because of an uncle who understood how much it would mean to his nephew. Myszka's dad, who died in 2003, was also a passionate baseball fan and a longtime friend of Payssa's father. Myszka's dad and Koch, both veterans, especially loved going to the ballpark for the Bisons big "Independence Eve" fireworks shows.
Koch was the kind of guy, Myszka said, "who would come to games until he couldn't walk anymore." Indeed, he was in a wheelchair the last time his family took him to see the Bisons.
A year ago this month, Myszka said, Koch died of Covid-19 that he caught in a nursing home.
In every possible way, Myszka – a financial officer with Walden Development – understood the civic importance of Toronto's presence in the city, and the human cost of the pandemic that brought them here.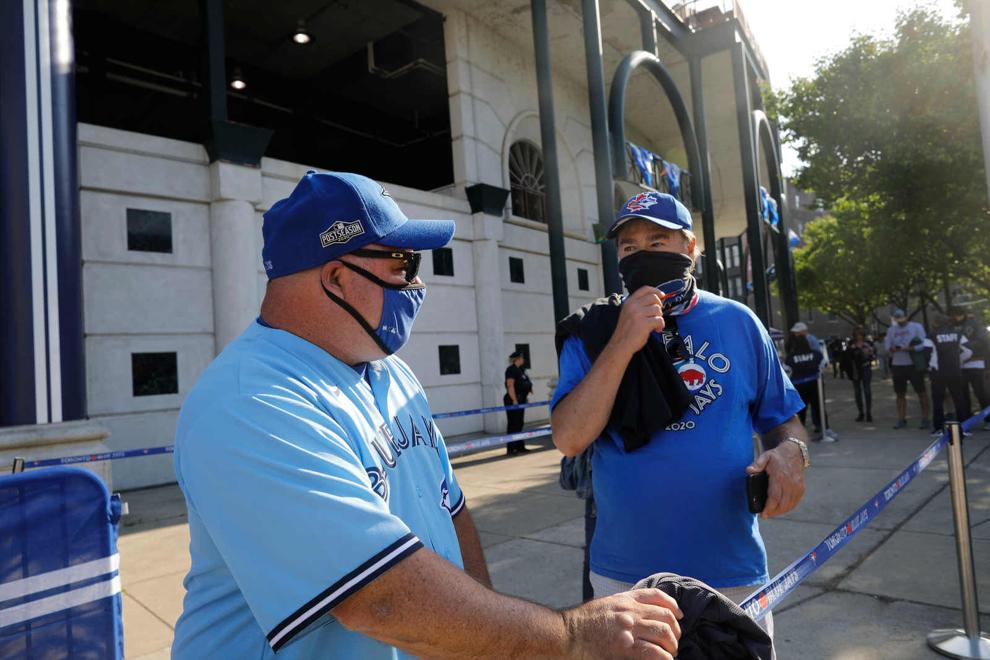 His love for the Bisons goes back to the revival of the club. The city lost minor-league ball for much of the 1970s, but Myszka's dad, a printer, used to take him to War Memorial Stadium, "the Rockpile," after the team returned in 1979. Myszka said the great pivot in the history of Buffalo baseball was building what became Sahlen Field – what he calls "this gem of a ballpark" – whose throwback style touched off a wave of similar design throughout the nation.
The ultimate result: When the Jays found themselves unable to go home, their Triple-A affiliate could offer an extraordinary option.
Myszka had no doubt: He had to be at the first game. He and Cathy saw the Jays play a regulation game earlier this spring at TD Park in Dunedin, Fla., and he figures – after tonight – that he will be in the small number of fans who have now seen the team play at the old Exhibition Stadium, the Rogers Centre, TD Park and now Sahlen Field.
Until 7:09 p.m. Tuesday, it had been 105 years, eight months and 24 days since Buffalo pitcher "Rube" Marshall – in the last inning of a victory over a Federal League club from Baltimore – threw the last regulation big-league pitch seen in person by spectators in this community.
Tuesday, Myszka and his companions made their way to their seats and watched as Marlins leadoff hitter Chaz Chisholm Jr. fouled off a pitch from Robbie Ray. Big-league baseball was underway again in front of fans in Buffalo, an event that until recently most of us thought we would never see.
The Myszkas and Payssa, for their part, raised a golden toast to fathers, mothers, an uncle and close friends. They were thinking of big-leaguers, and not just ones out on the field. 
Photos: Blue Jays, Bisons unveil Sahlen Field renovations
Stadium exterior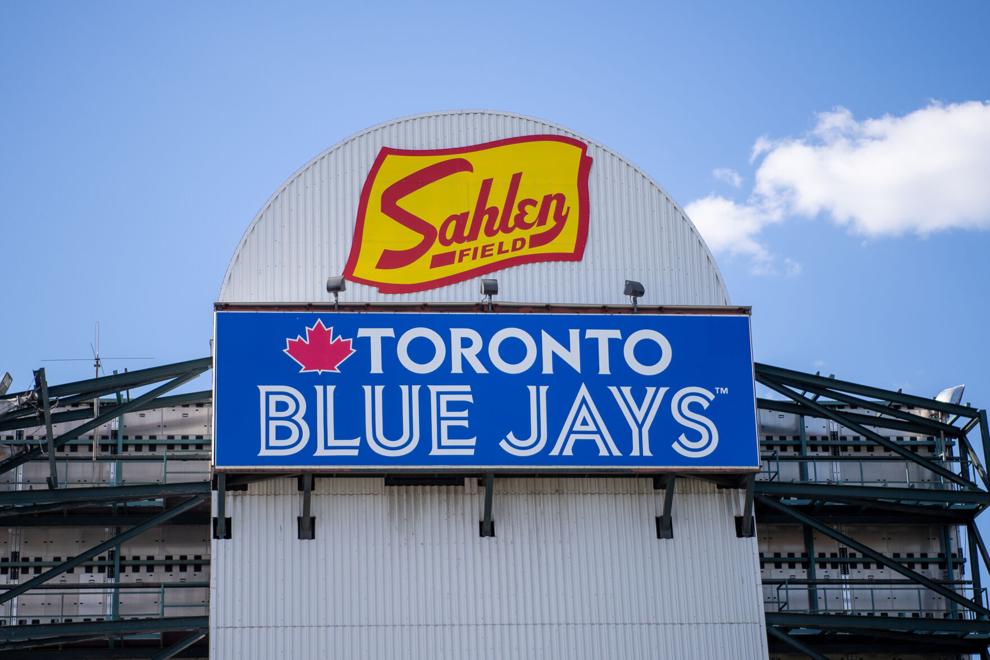 Player entrance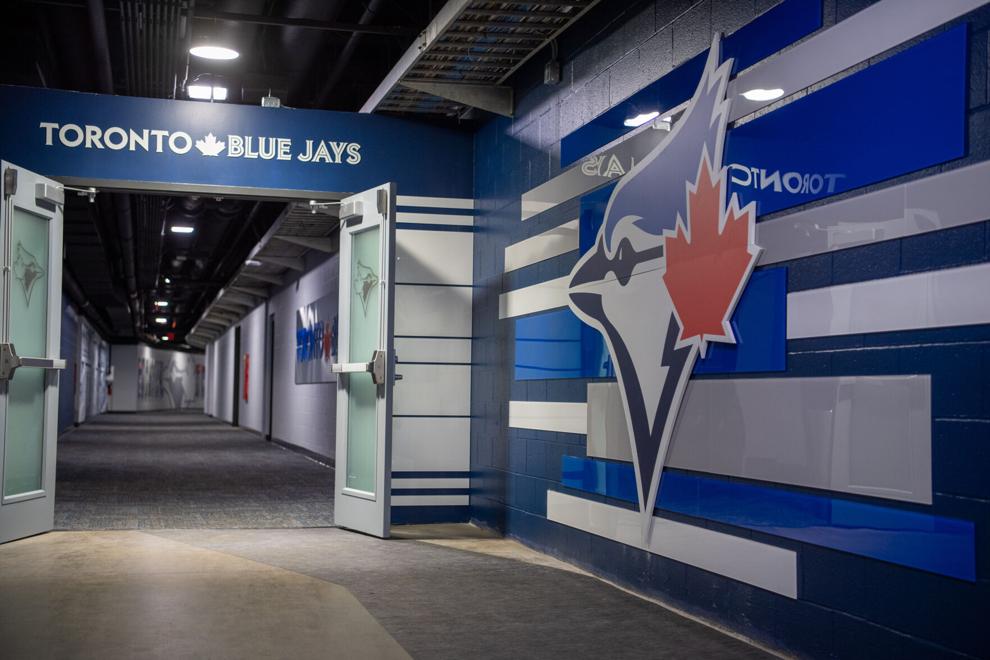 Player hallway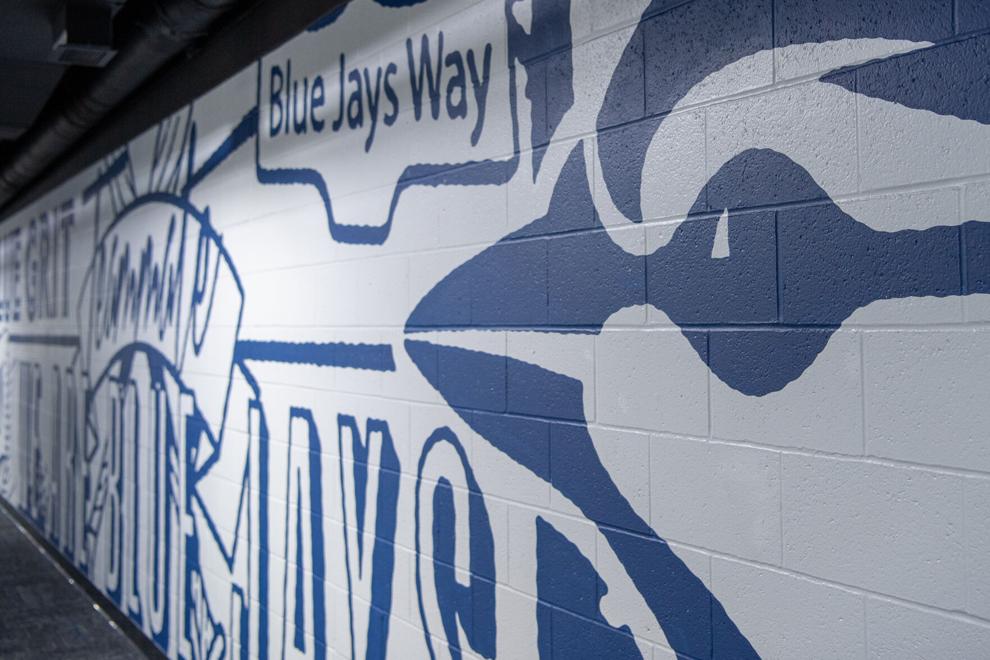 Weight room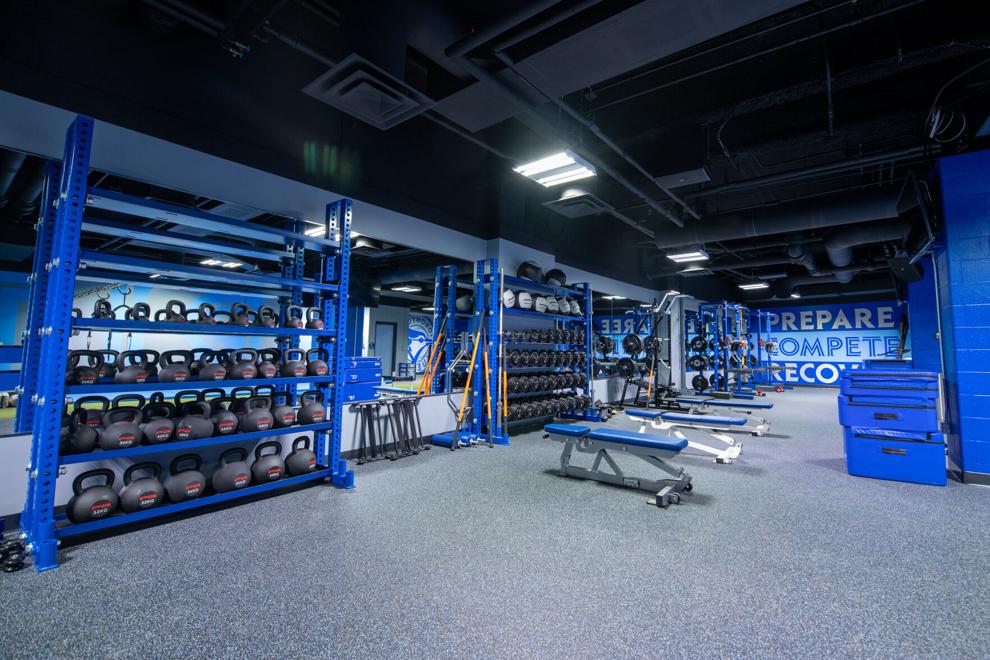 Clubhouse entrance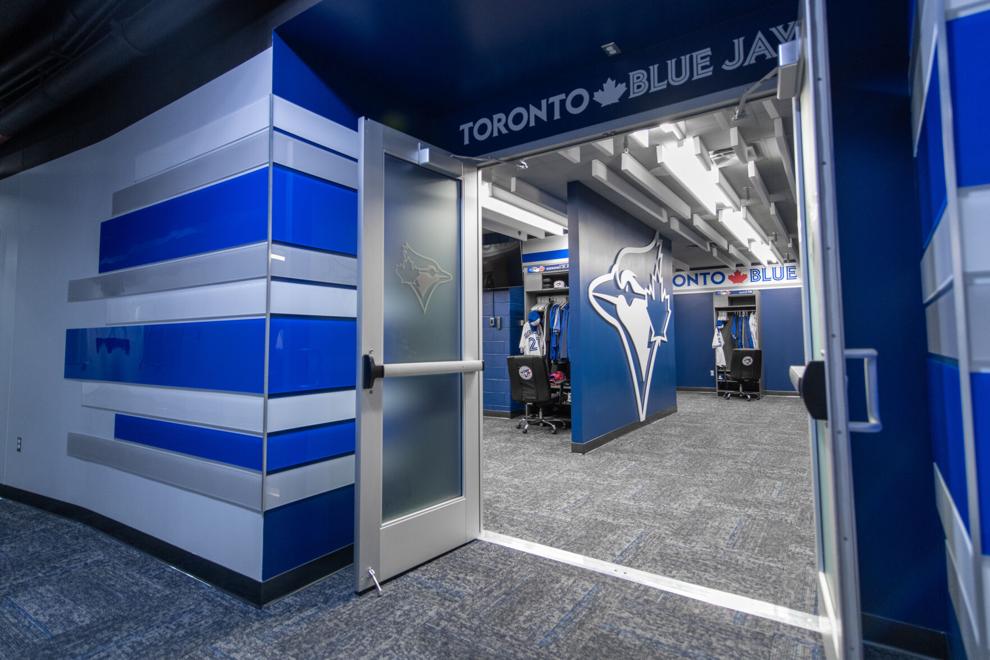 Clubhouse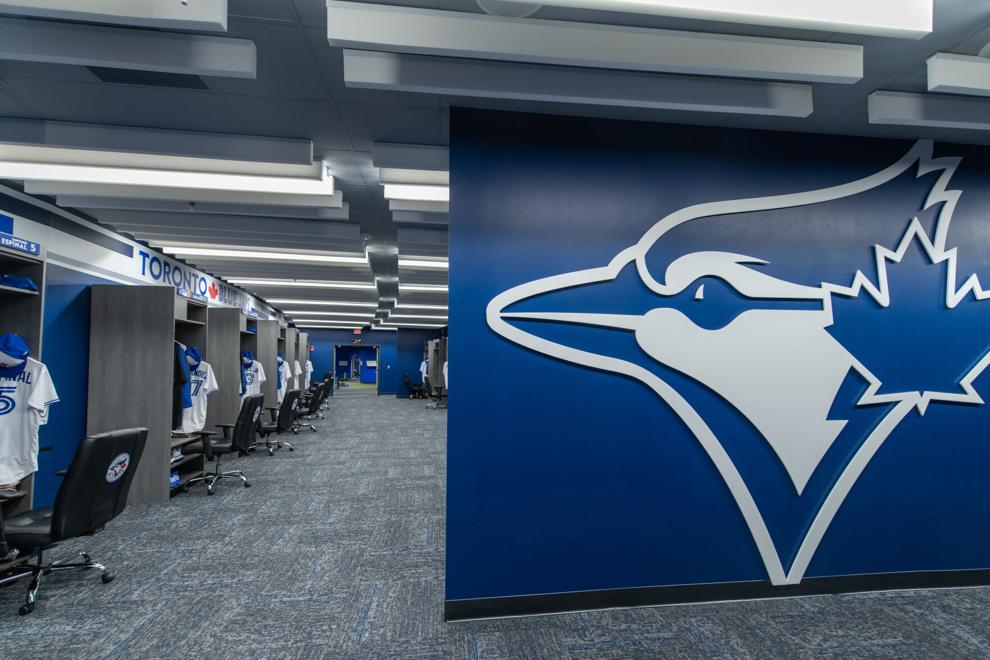 Clubhouse view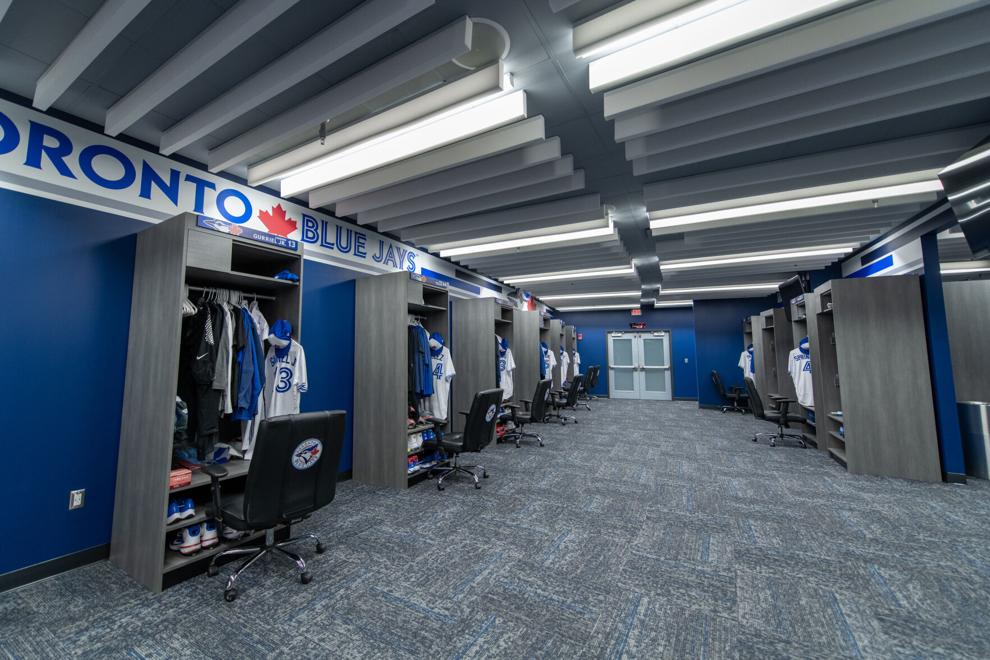 Clubhouse to players lounge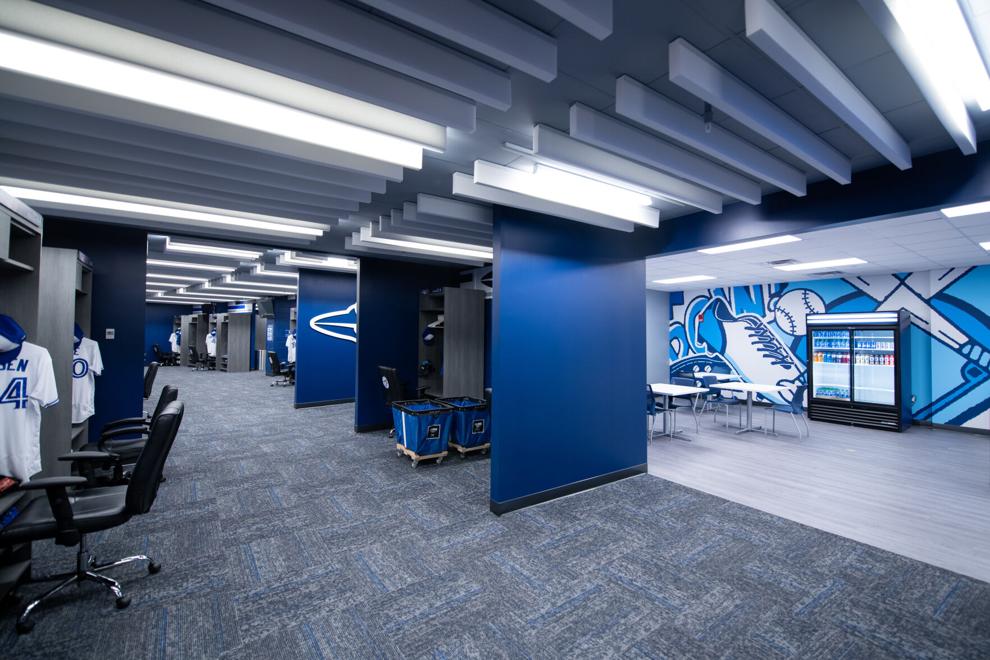 Training room
Player dining area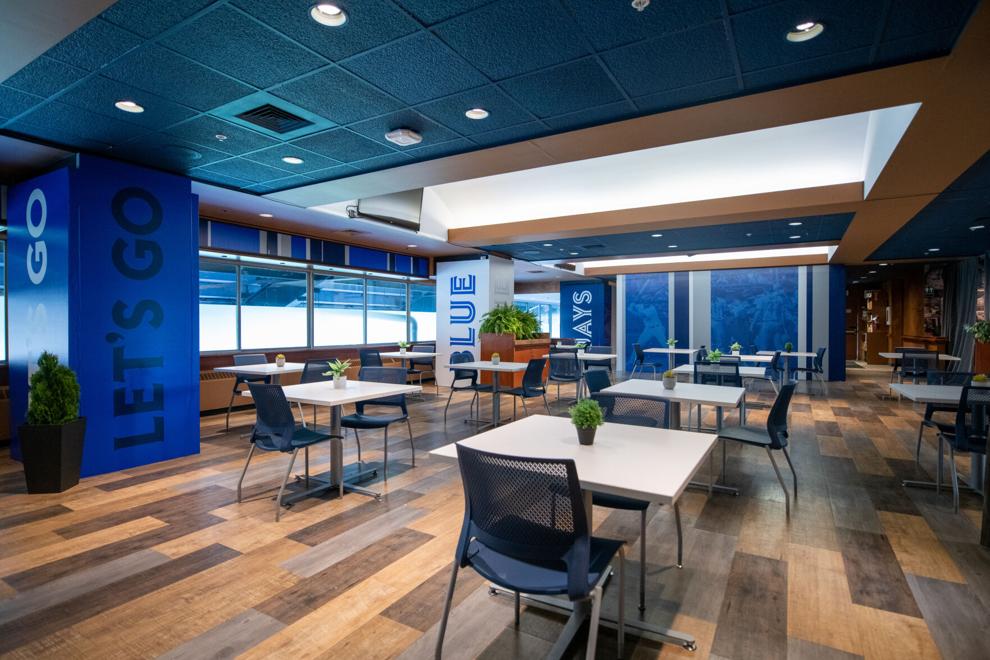 Visiting compound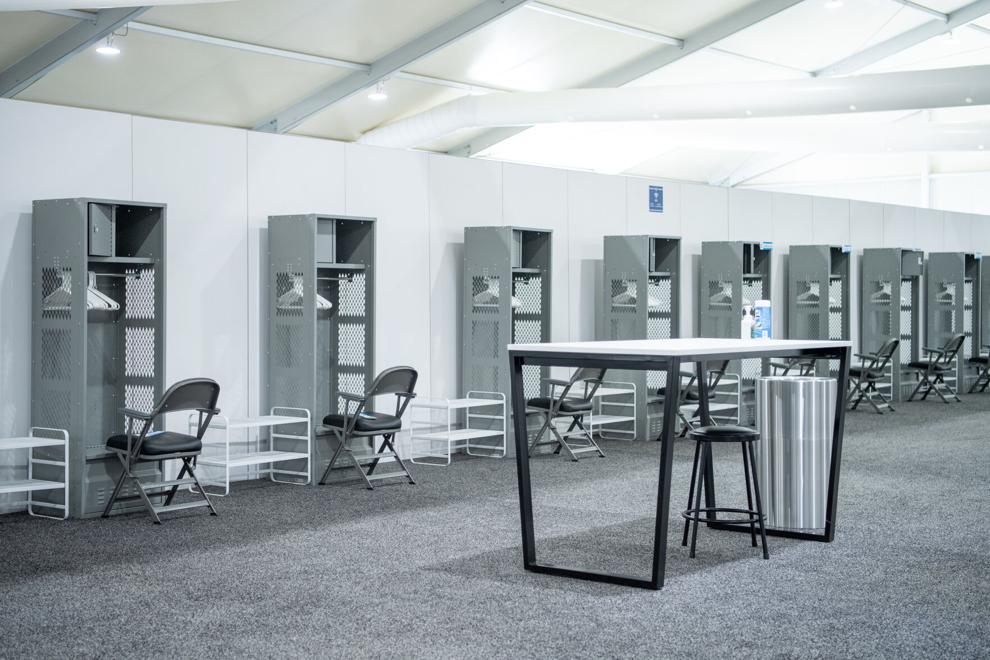 Visiting lockers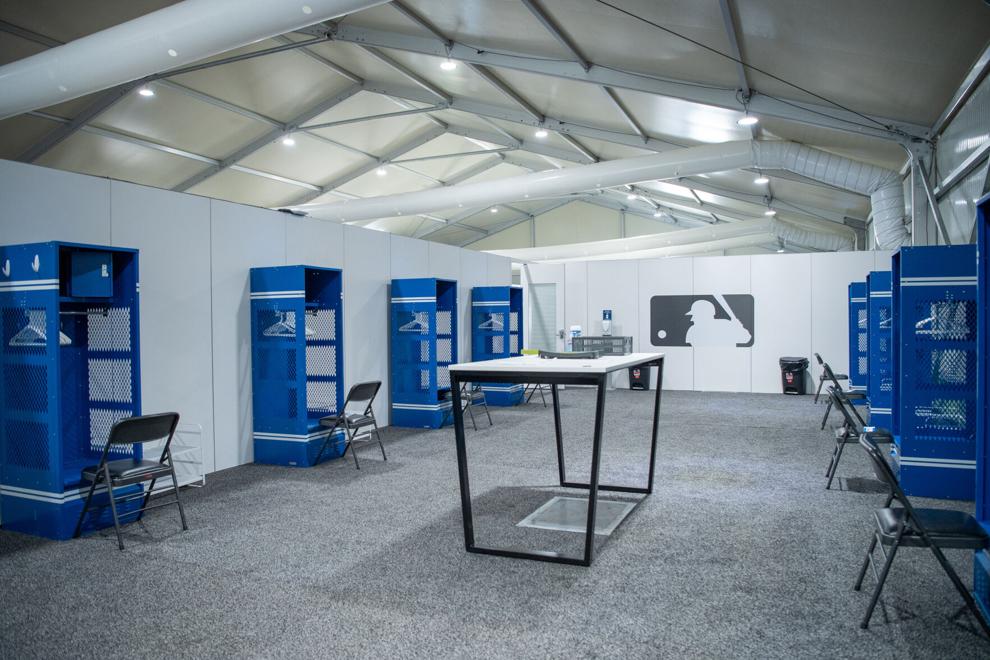 Cages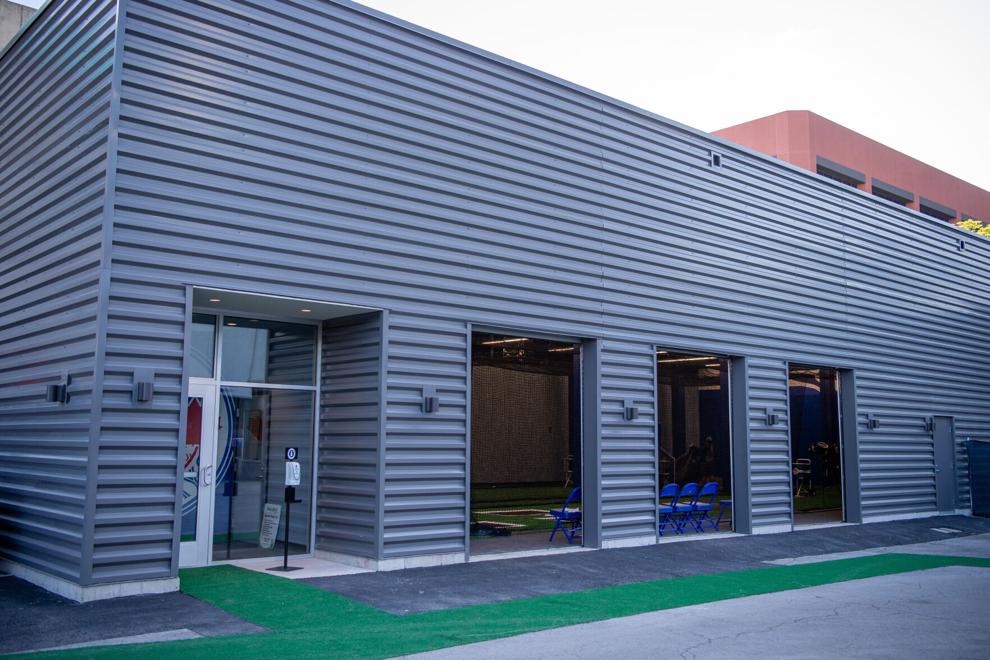 Batting cages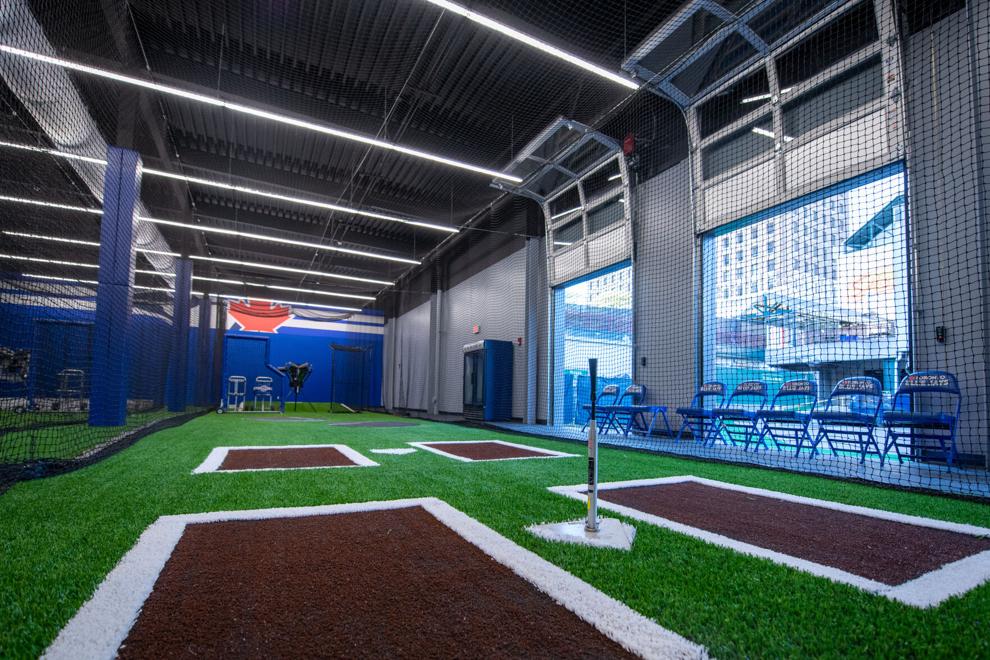 Bullpens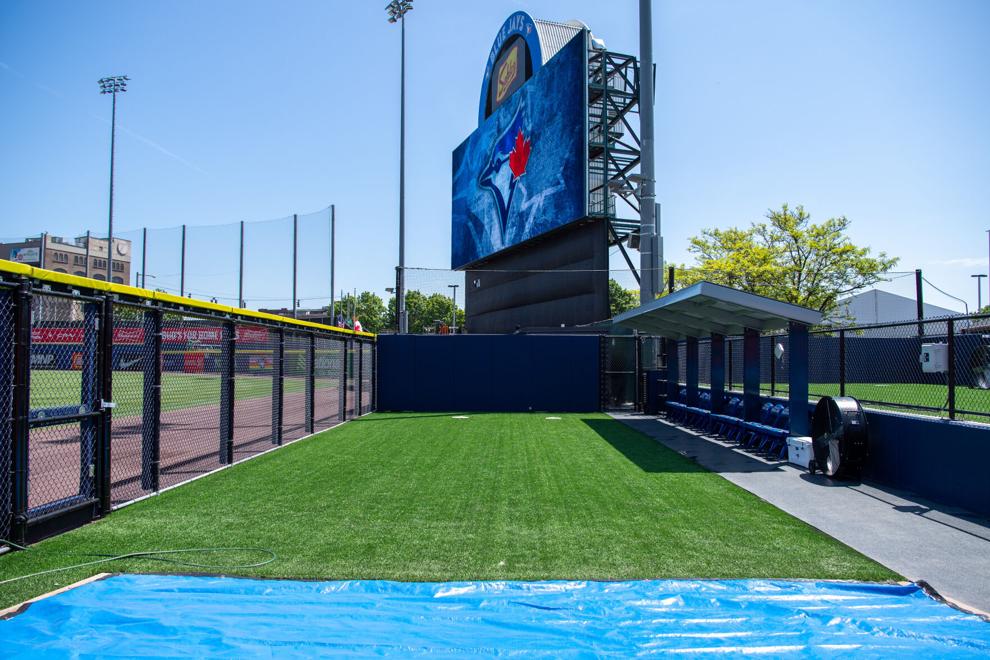 View of bullpens
Jays Shop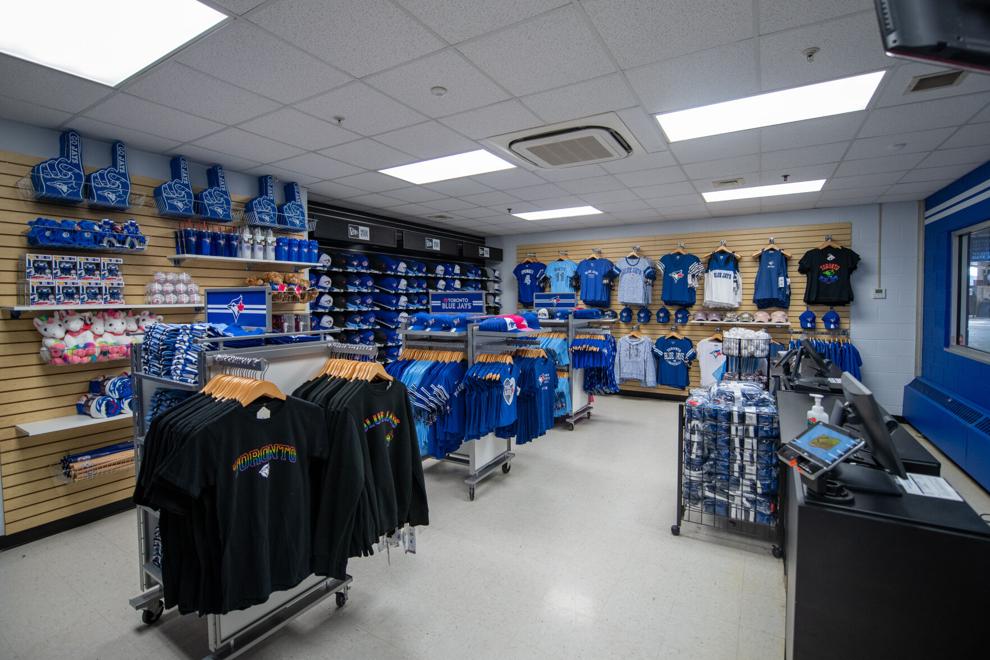 Watch now: Upgrades at Sahlen Field
Clubhouse to Players Lounge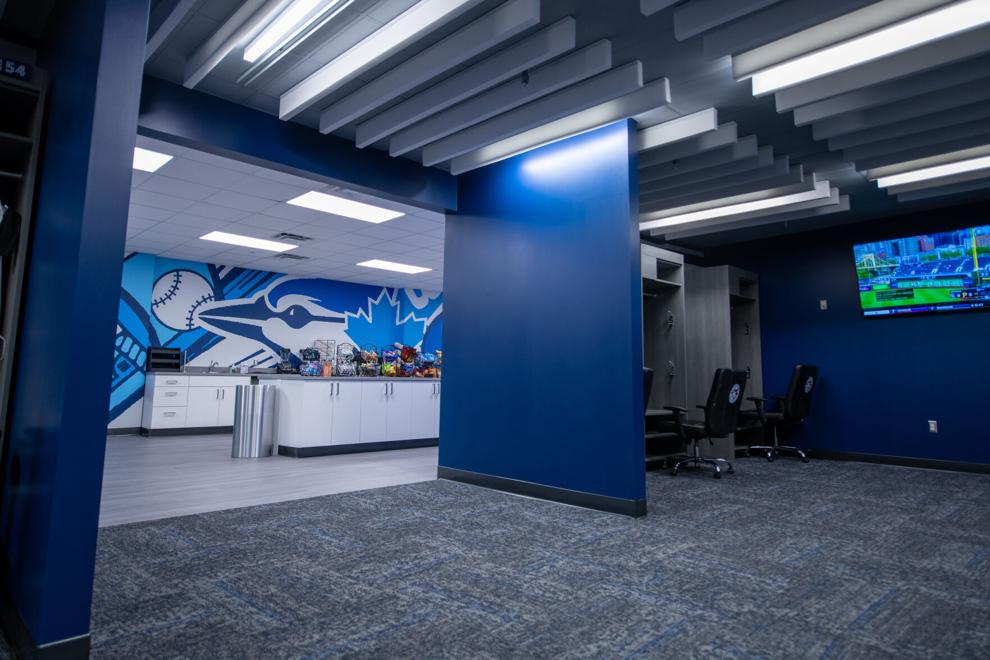 Players Lounge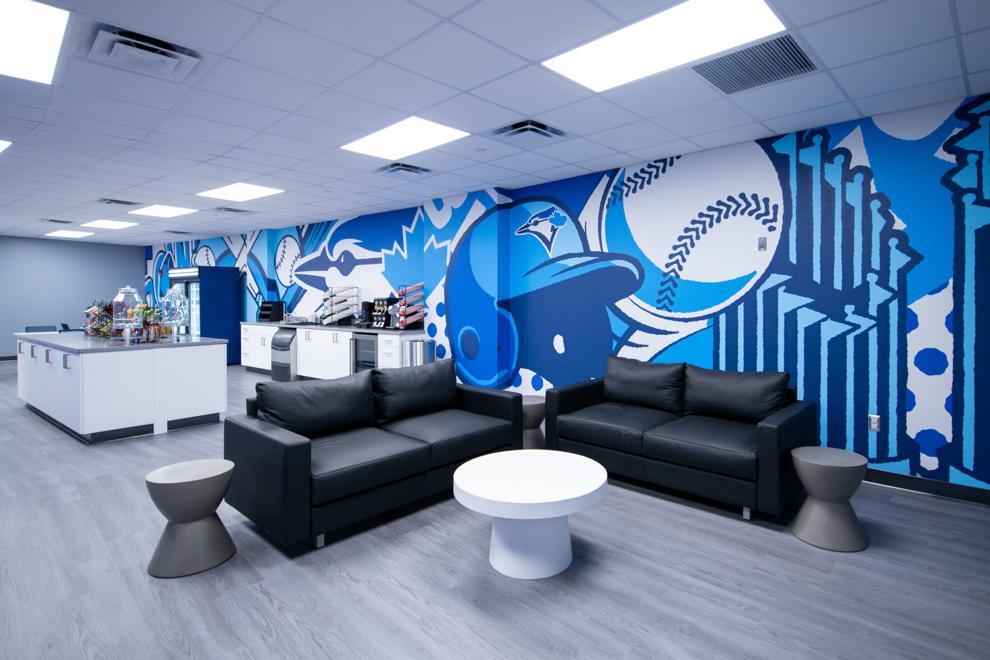 Players Lounge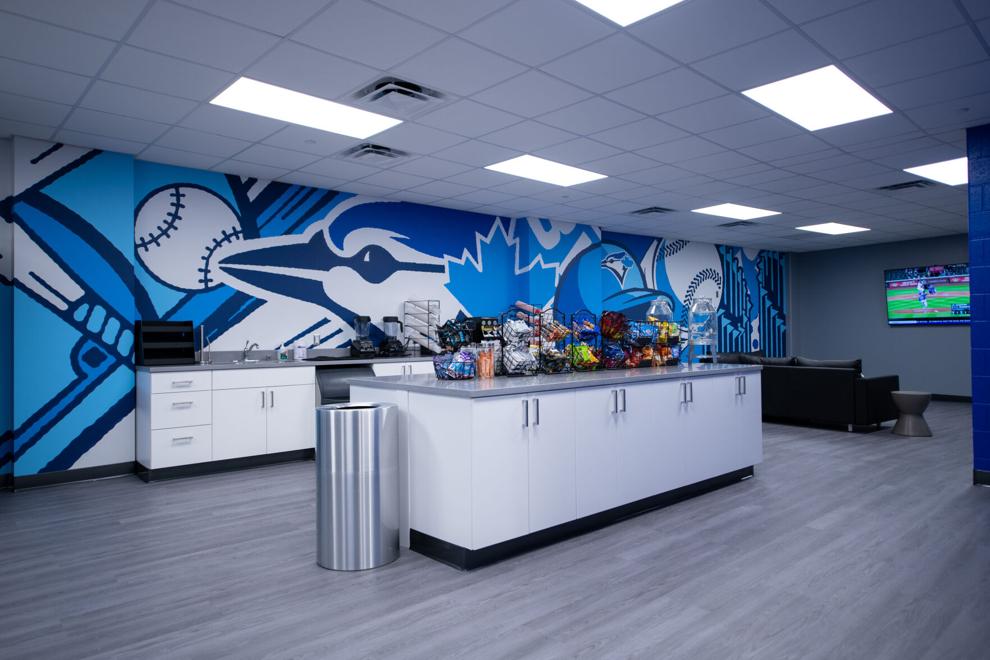 Coaches locker room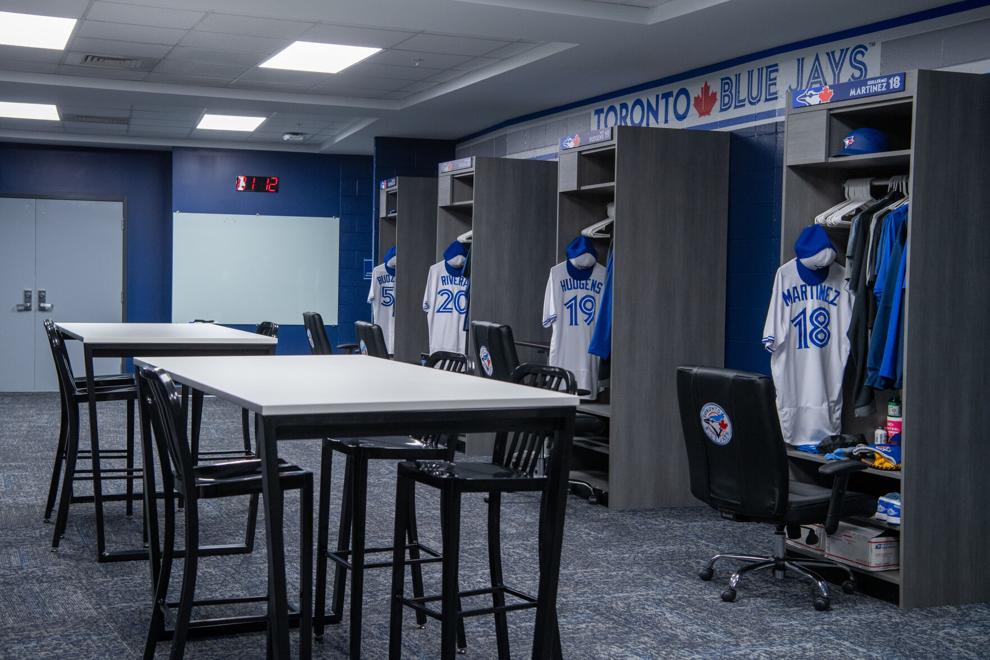 Dugout home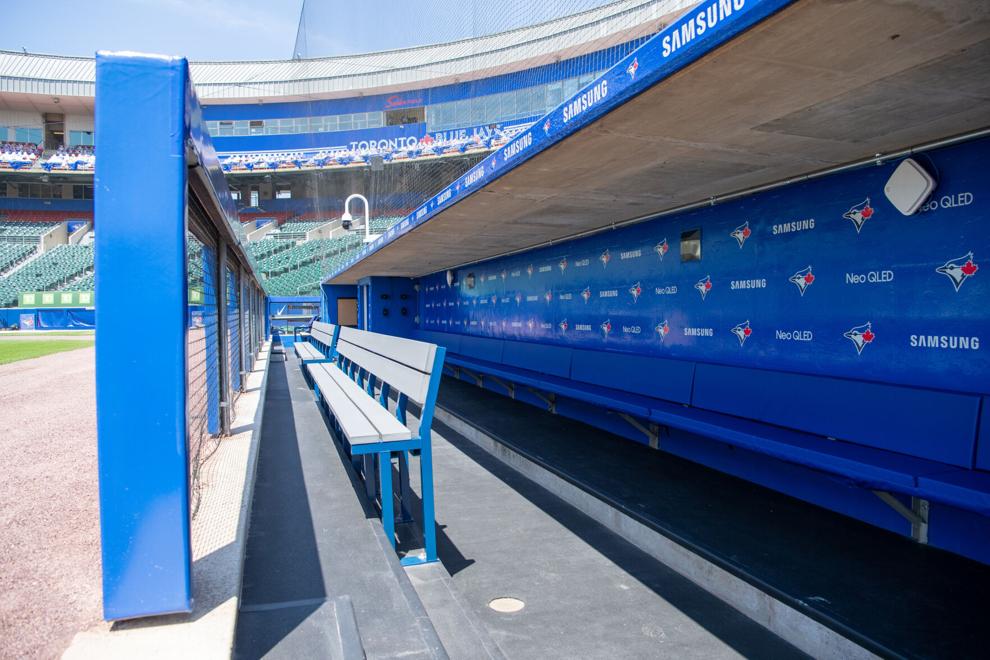 Dugout visiting
Outfield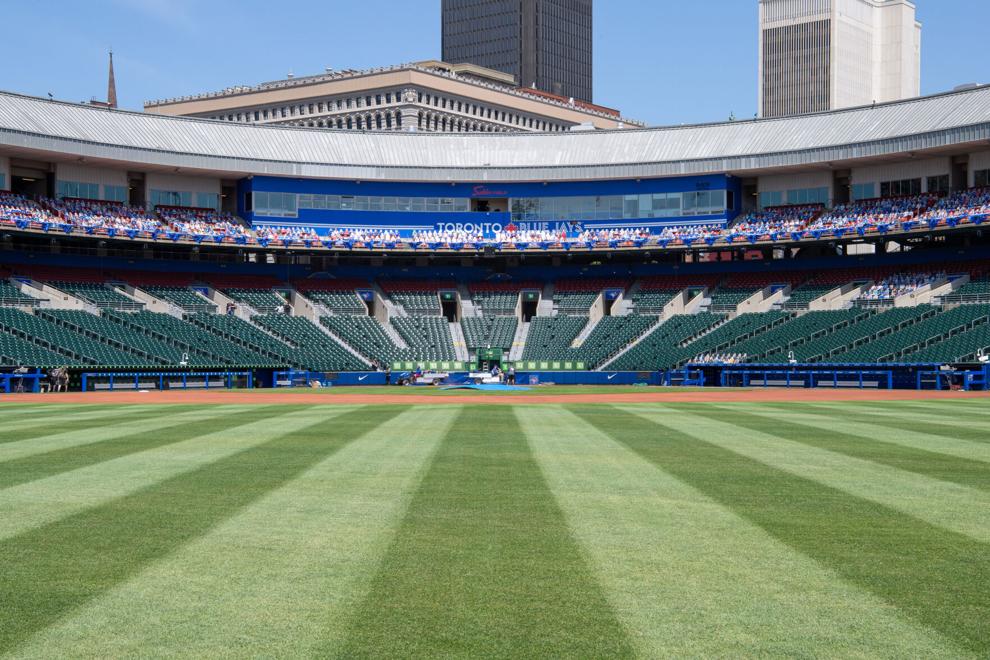 Umpires room