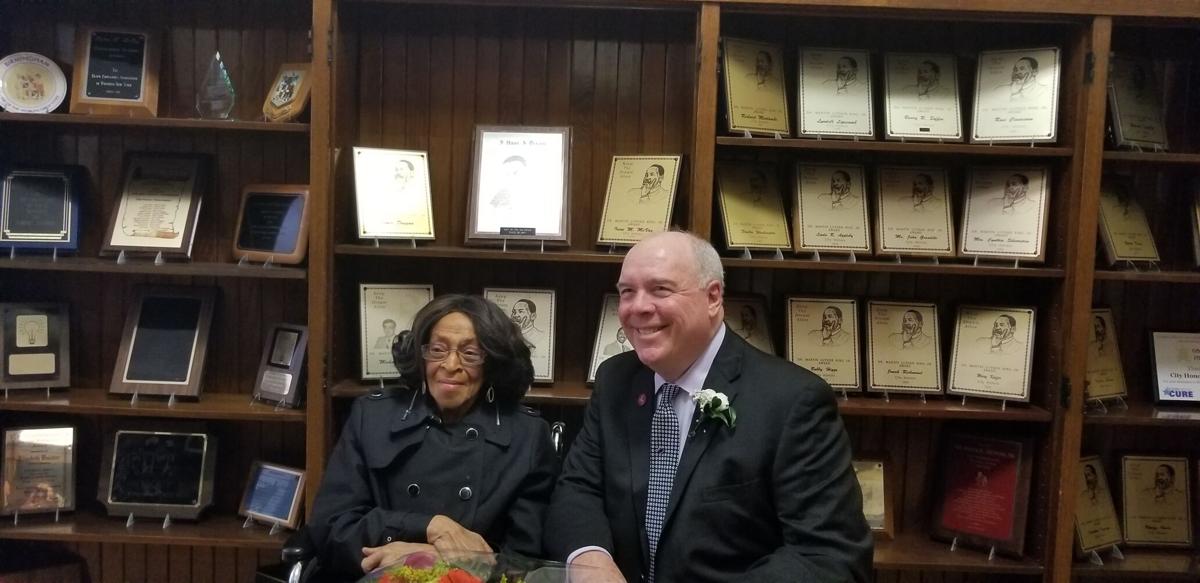 Looking at it now, the larger story makes compelling sense to Joy McVay. Growing up, she did not associate her mother with the sweep of history, seeing her instead as a tireless anchor of stability.
When Joy and her siblings rolled from bed on Hedley Place, Irene McVay had their school clothes, matched and ironed, ready to go. In the evenings, she returned from working in the Buffalo city schools to set out full-blown family meals, somehow finding time each week to prepare elaborate desserts.
Her late husband, James McVay, worked in the Chevrolet plant and later for the state department of corrections. While Irene's son, Jim Jr., described his mother as a perfectionist, he said her most compelling example was the way she identified struggle in the lives of those she met, especially at school.
"She hated to see any kid who wasn't getting enough affection," Jim McVay said, recalling how his mom often gave students rides after class or African dance rehearsal, or how she routinely stuffed fruit into her purse to slip to children she knew were hungry.
All of that, to teachers and colleagues, served as the ultimate form of teaching.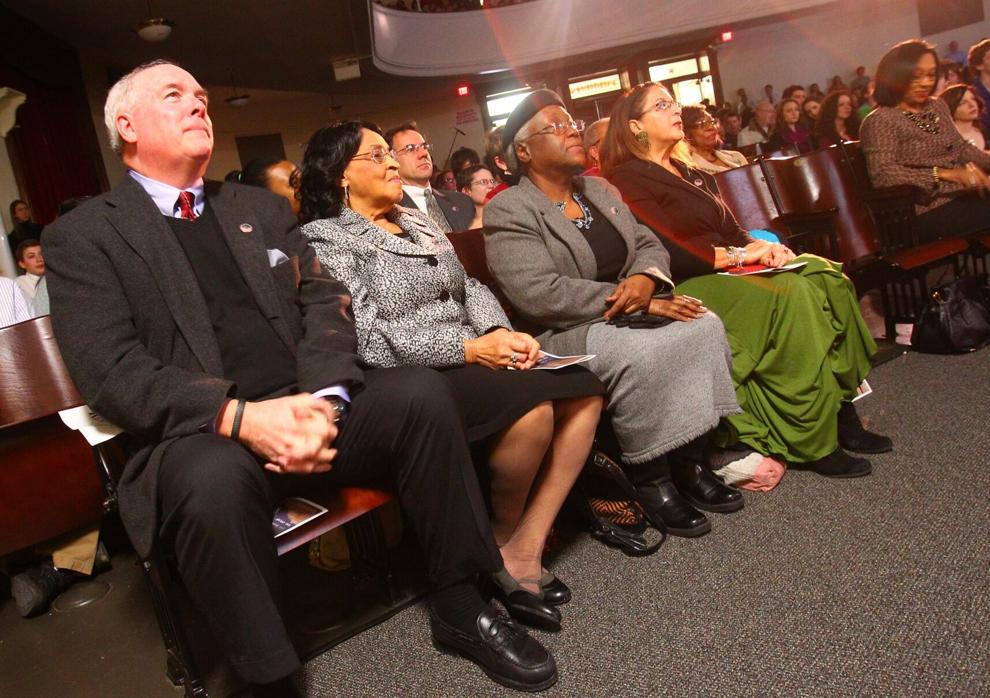 Still, it is only part of why Irene will be remembered with such emotion at 9 a.m. Friday, when the City Honors community presents its annual "Keeping the Dream Alive" event. Principal William Kresse said the pandemic means the tradition will go on by videoconference, accessible to the public through cityhonors.org.
Irene started that celebration of the life of Dr. Martin Luther King Jr. about a half-century ago, while she worked as a teacher's aide at P.S. 4. Though the idea eventually moved with her to City Honors, it was years before her colleagues realized how she played a key role in the 1954 Brown v. Board of Education of Topeka decision, when the Supreme Court ruled that racial segregation in American schools is unconstitutional.
For more than 40 years, Irene Taylor McVay was a beloved educator in Buffalo schools. Few beyond her close circle of friends knew of her role, as a teen, in the Brown vs. Board of Education school desegregation
In retirement, as full appreciation of that national stature blossomed, McVay remained an annual visitor to the program.
"She's been coming since I came here in eighth grade," said Kaylani Williams, a City Honors senior and Friday's master of ceremonies, who spoke with warmth of "someone who was such a tangible and important part of the civil rights movement."
In 1956, at a celebration at the old Statler Hotel for the 50th anniversary of Alpha Phi Alpha fraternity, 27-year-old Martin Luther King inspired the crowd in a speech, "The Birth of a New
Irene died in November, at 86, of what Joy described as complications linked to her age. Williams, who intends to study prelaw at Cornell, said much of the morning celebration will be built around gratitude for its founder.
The 17-year-old, as an African American student, is involved in efforts to expand cultural and historical studies at City Honors to include a more thorough look at contributions by people of color, and she said Irene – in an era when it seemed almost impossible – played a major role in opening that door.
"She was a hero in my life," said Jim Duggan, a retired English teacher from City Honors who met Irene when he arrived there in 1980. He quickly came to the same understanding as then-principal Michael Anelli:
Irene was a teacher's aide by title, but she was also the heart and driving conscience of the school.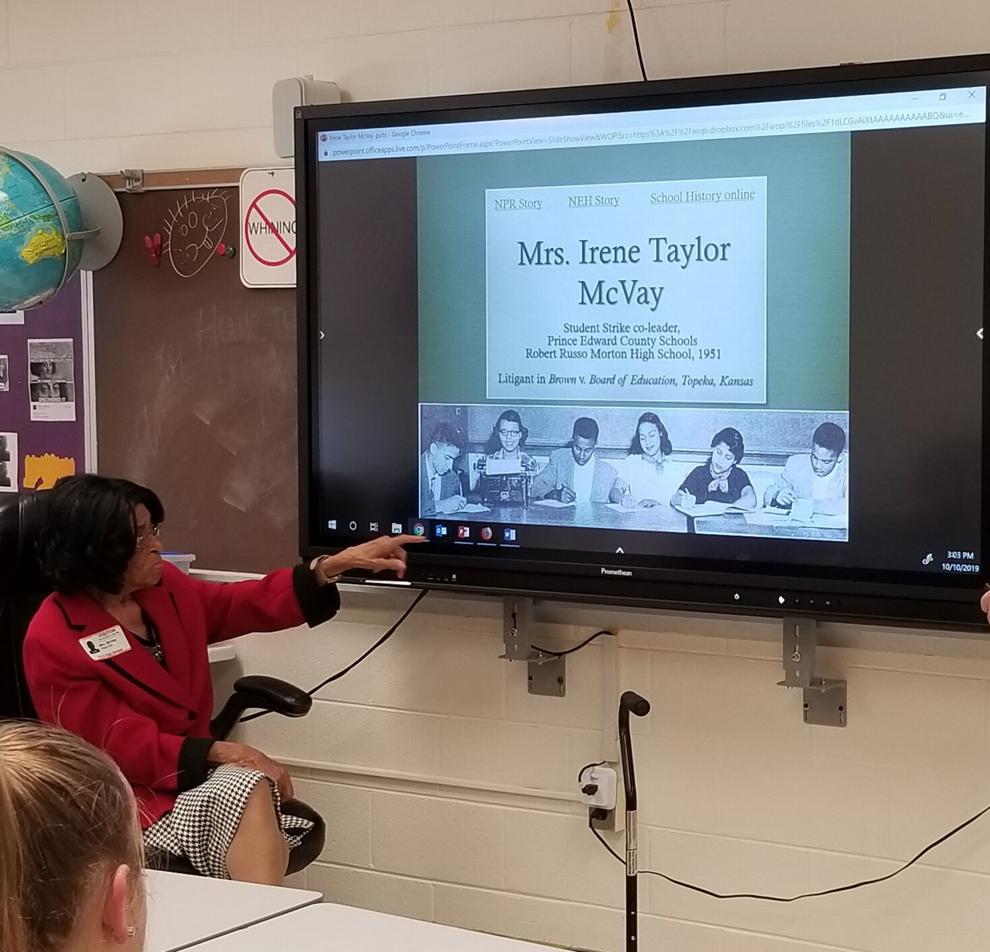 Duggan and Irene soon teamed up to build "Keeping the Dream Alive" into a montage of dance, poetry, song and spoken word that swept in anyone willing to participate, not only students but faculty and maintenance staff.
In retirement, the two longtime friends remained so close that Duggan often drove Irene to doctor's appointments. His voice cracked this week when he spoke of her absence from Friday's program, in which his keynote address will honor Irene and James Heck III, a pioneering force of integration in the Buffalo schools who died at 89, in December.
In the same way as Irene's children, Duggan recalls his surprise as he gradually learned of her staggering teenage achievements, years before she came to Buffalo.
Seventy years ago this April, the 16-year-old McVay was one of 20 students who took part in a high-risk walkout at the Robert Russa Moton High School in Farmville, Va., a school restricted to Black students burdened by the system of legal segregation often called "Jim Crow."
The teenage protest required fierce courage at a time of often violent – and potentially lethal – backlash. It also triggered the interest of lawyers for the NAACP, who were willing to embrace the case as part of an effort for full integration of the school system.
Irene was among the teens who helped plan the action with a close friend, civil rights legend Barbara Rose Johns. At that time, in their small community, they could hardly anticipate just how much their stand would matter.
After initial rejection in federal court, the Farmville appeal was one of five cases considered as part of the 1954 Brown v. Board of Education of Topeka decision, a Supreme Court ruling that upended the long and cruel American basis for racially segregated schools.
Indeed, when the 27-year-old King spoke in 1956 at the Statler in Buffalo, he described that ruling as a monumental signal of "the gradual death of the old order of segregation and discrimination."
In other words, long before Irene established a Buffalo tradition based on King's ideals, he was grateful for the changes she helped bring about. For a measure of the significance, Kresse asks us to consider this:
Irene and Johns were close enough to help plan the walkout by passing notes in school. Years later, as a teacher's aide in Buffalo, a woman whose courage was at the heart of a gateway American moment was so fundamentally humble that she did not find any reason to mention it to her four children, much less to bring it up at work.
Joy and Jim McVay said the magnitude of that role became clear for the family once a film crew making a documentary about the Farmville saga turned its attention to Irene, in Buffalo.
"We didn't know anything about it until we were adults," Joy said. "But she always put things about herself on the back burner."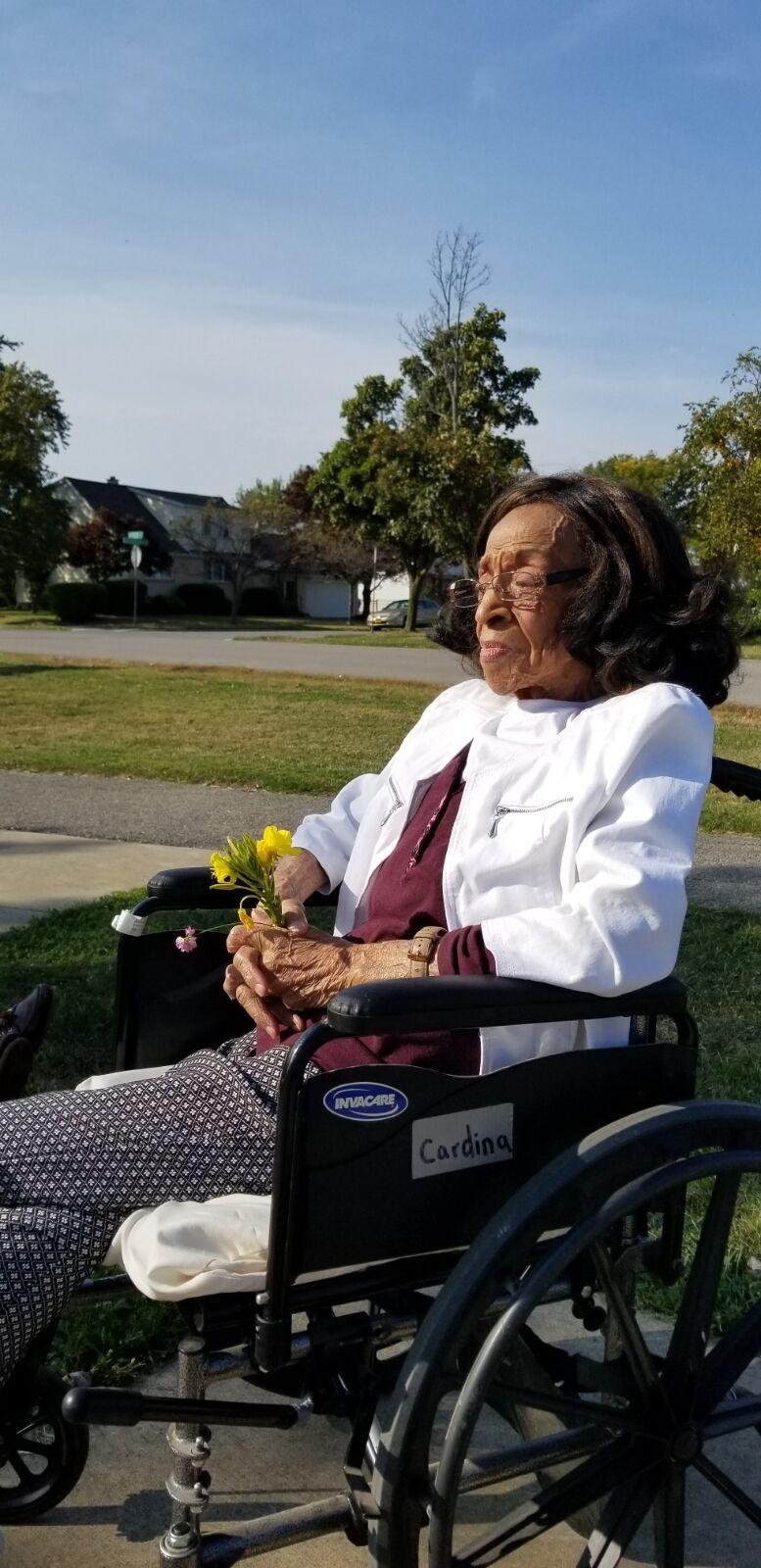 That reticence began to shift in the last few years. In October 2019, accompanied by fellow City Honors retirees Margaret Cardina and John McTigue, Irene returned to Farmville to meet with schoolchildren in her hometown. She told them about walking five miles to a crumbling school patched with tar paper, while white peers had the finest buildings, resources and transportation.
"They need to know how it got started and they need to appreciate how far we've gotten and that they're people and they've got a voice," Irene said at the time, speaking of the urgency of sharing the tale.
She understood what is lost with the passing of living witnesses. At home, Joy said her mother began writing down some thoughts about what she learned as the daughter of steadfast Virginia farmers, whose ethic and courage she carried to Buffalo.
In looking now at those notes, Joy said the prevailing message is that the simplest childhood decisions – your passion for school, your diligence with homework, the friends who surround you – can have a lasting and outsize impact not only on your own life, but on countless people you meet.
That belief explains why Irene saw education as an especially sacred American profession.
McTigue, who coordinated "Keeping the Dream Alive" after Irene and Duggan retired, recalled how Irene once spoke of how her high school principal – during the tension of the strike – asked if she realized her teenage courage might be enough to move a mountain.
"I'm not trying to move mountains," Irene replied. "I'm just trying to move people."
Even now, as those who loved her will tell you, she does both.