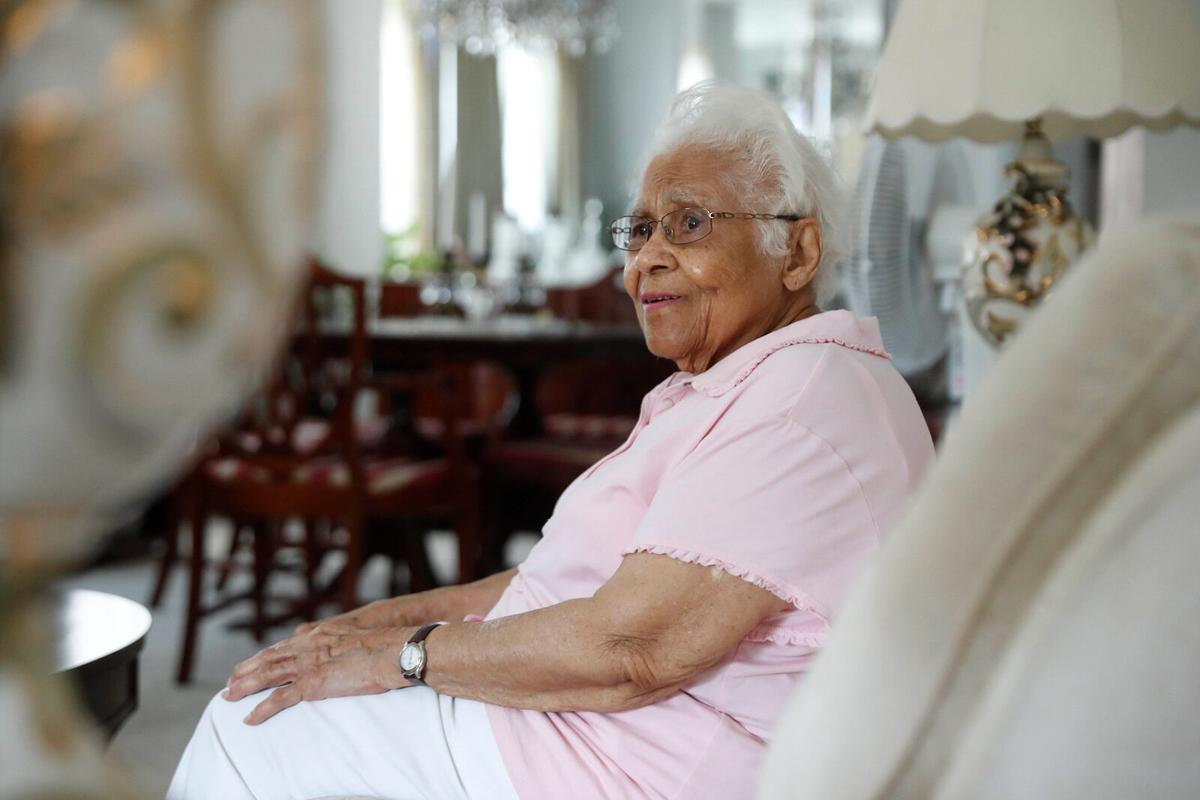 It was about as classic a Buffalo interview as you can imagine. In the "city of double porches," where so many neighborhoods are defined by blocks packed with two-family homes, sister and brother Renee and David Alexander chose to take part in a Zoom interview while on separate floors of the Hamlin Park house where they spent decades growing up.
The siblings are close, but it gave them room to relax. David settled in with his laptop in the downstairs living room of his late aunt, Ruby Siggers, who died in 2019. Renee was just above him, in the flat that served as longtime home to their mom, Cleo Alexander, whose extraordinary life was the reason Renee and David were in town.
At a time when Covid-19 is responsible for so much isolation, readers emphasized their gratitude for a front porch, writes Sean Kirst.
They held their mother's memorial service last week, only weeks after she turned 100. The immediate grief is a response to the vitality Cleo displayed until she was quickly and unexpectedly overwhelmed by sepsis.
Thinking of the larger civic loss, Renee spoke quietly of Cleo's staggering "last connections" to multiple levels of sweeping history.
A century ago, Cleo was an African American child within the Jim Crow restrictions of Virginia, close to a grandfather, a great-uncle and a great-aunt who were not only born into bondage but could vividly remember that ordeal. From their example, Cleo's children say she learned the courage she displayed throughout her life, as well as the casual expressions her children grew to revere, such as:
Your head, Cleo would say. Use it for something more than just a hat rack.
As Cleo Alexander enters the year of her 100th birthday, she keeps a sense of wisdom, humor and faith about Buffalo.
She and Ruby, a younger sister who was never far away, arrived in Buffalo's Central Terminal in 1930 as grade-school children, accompanying their mother to a city whose fabric they soon understood in profound ways.
I met them in a fashion that speaks to the magnitude of quiet lives. In 2018, after Aretha Franklin died, I went to work on a column about Aretha's rich Buffalo connections. Her mother, Barbara Siggers Franklin, lived here until her death in 1952, and I was stunned to learn that Ruby, then 94, had been both Barbara's friend and Aretha's aunt by marriage.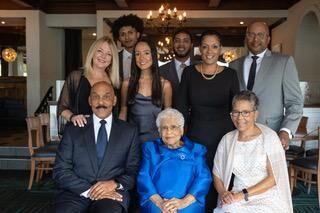 While Ruby and Aretha's uncle, Simuel Siggers, divorced long ago, she still spoke with affection of Aretha and Barbara, both of whom she remembered and admired for their shared musical brilliance.
Standing on her front porch, Ruby also told me of Cleo, the older sister who lived in the same house. And I would soon meet Daisy Estelle Anderson, a former neighbor and a close friend since the three young women worked together as "Rosie the riveters" at the Curtiss-Wright aircraft plant during World War II.
Their combined insight, humor and perspective were astounding. In their late 90s, they still gathered routinely to play bridge at the Salvation Army and to take an Uber home. That ended once Ruby and Estelle died within months of each other in 2019, which could have been a blow almost impossible for Cleo to endure. Instead, she did what she did years ago when she lost her husband Russell, a skilled musician she met as a young woman during a party above a funeral home at Utica and Main:
She pushed her thoughts toward all the people she cared about, and she kept going.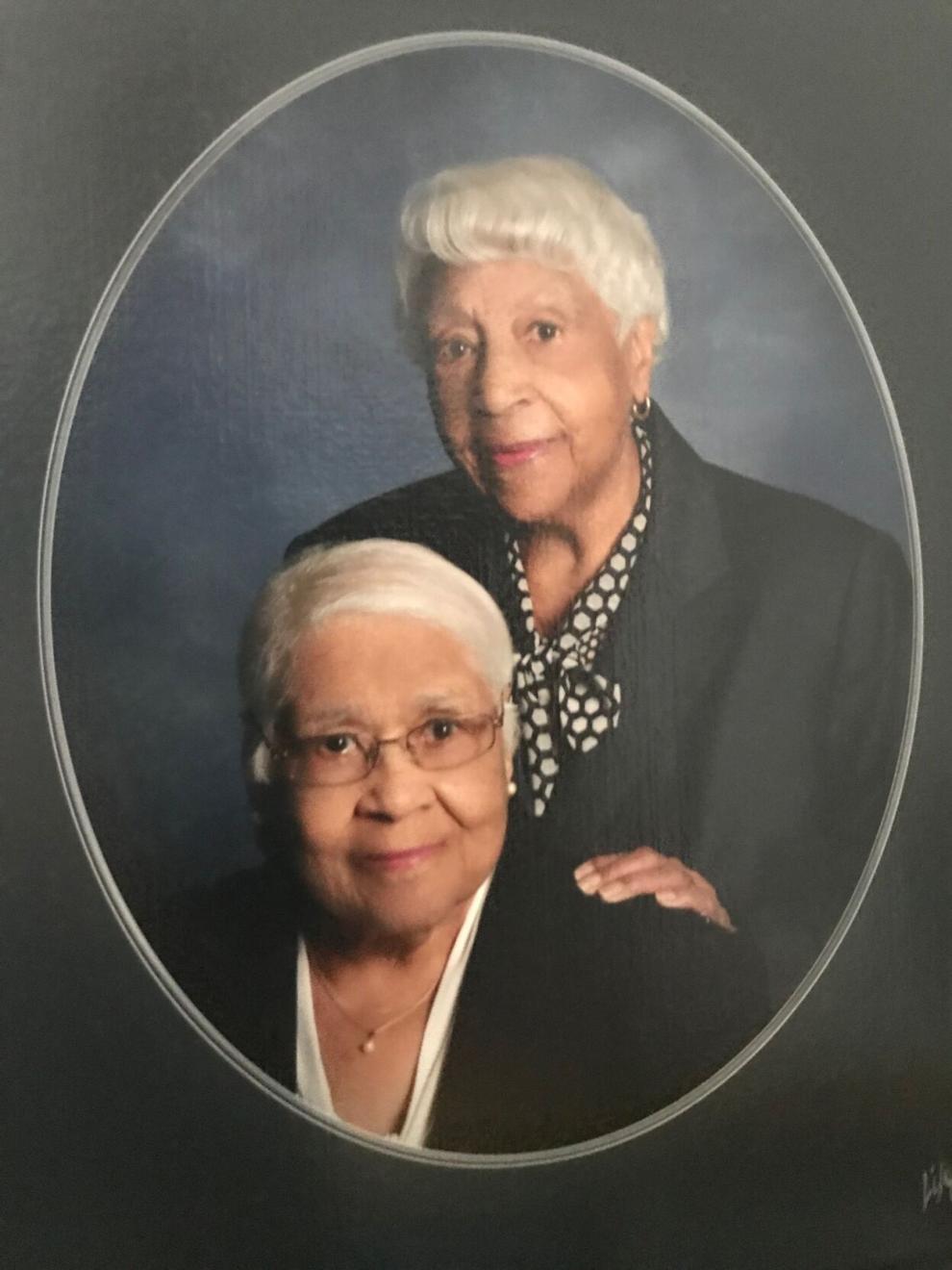 Cleo was a Bills fan who hoped she would see them win a Super Bowl. She made a point of carrying a cellphone. During the pandemic, she learned how to handle a Zoom call. She still wrote regular checks to the charities that meant so much to her, and Renee and David said she was deeply moved at the celebration a month ago of her 100th birthday, where Mayor Byron Brown read a proclamation and 120 people gathered to celebrate her firsthand impact on many lives.
For years, Cleo quietly served as a caregiver to ailing friends in their difficult final months – including Dr. Frank Evans, who for a while as a young physician lived in the other flat of Cleo's home with his equally legendary wife, the late Dr. Lydia Wright, a pediatrician and civil rights activist.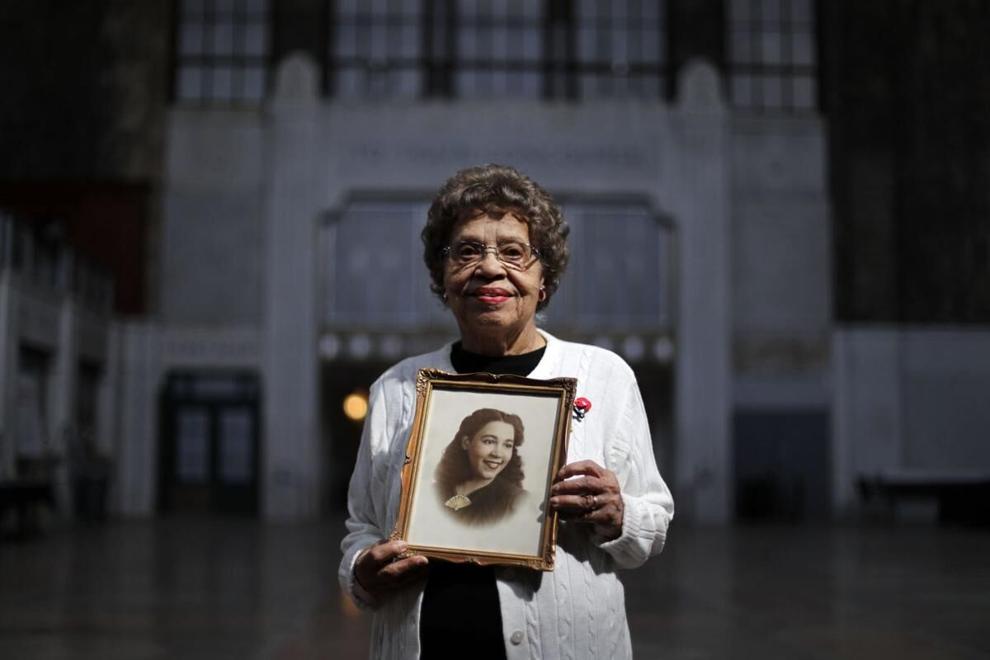 Cleo always saw humility as a kind of discipline, her children say, which is why it took a couple of years for her to agree to the interview that she did with me by Zoom last January. The decision was fueled by the same belief that Renee and David say was a driving impetus in Cleo's life:
"One of the things we talked about last month," said Renee, a retired associate dean at Cornell, "is how young people need to hear the narrative."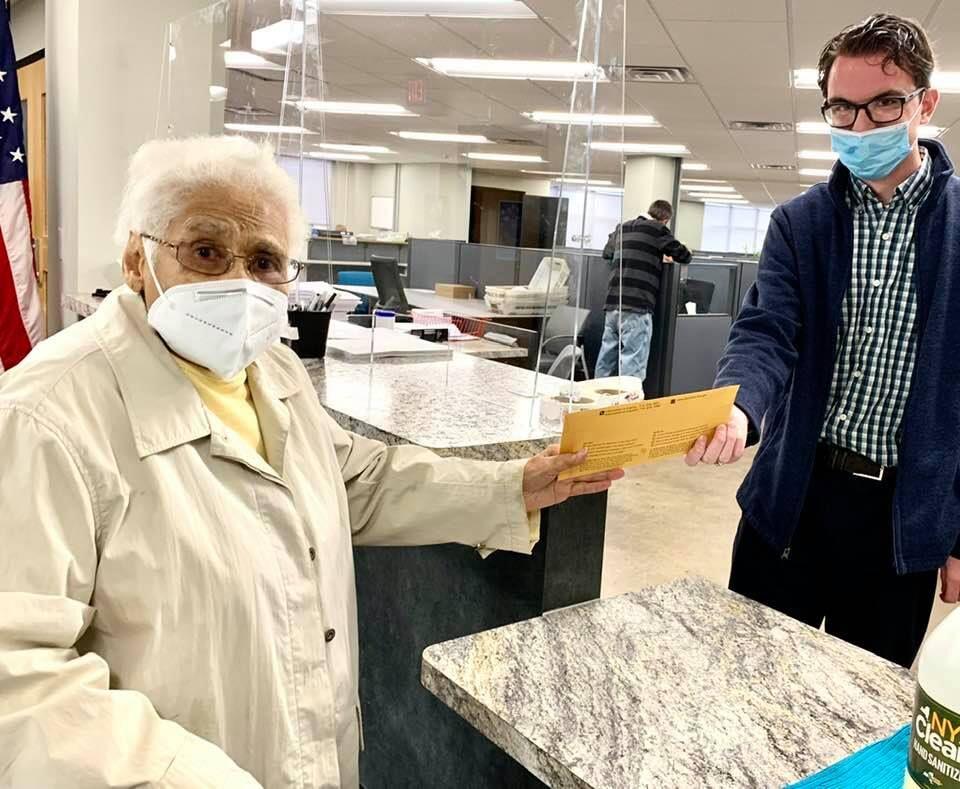 In other words: Remember. She had known and loved women and men born into slavery, and she understood what it meant for her grandfather to climb from that barren experience into the career as an oysterman that sustained his family. She grew up in a place where the vote was a dream and not a right. She had witnessed changes unimaginable when she was young, yet she was intensely and painfully aware that Buffalo remains in far too many ways a segregated city, and that too many children in neighborhoods around her were, all too often, wounded and suffering.
Even now, the generation that endured the war carries the memory of "V-J Day" with a mesh of joy, relief and sorrow.
To Cleo, the passion and urgency we bring to their fate is the defining question on what this city will become. She sensed something had gone awry in the culture, "that we had lost our ability to be caring and concerned about others," Renee said. Even so, Cleo remained a person of faith who believed, based on her own witness, in the idea that somehow, as her children say, we still can find communion.
When he spoke of his mother at her memorial, David, who works in senior enterprise marketing in Boston, brought up the famous thought from Maya Angelou: "I've learned that people will forget what you said, people will forget what you did, but people will never forget how you made them feel."
"If Aretha Franklin was defined by the pain and passion in her voice, a raw and searing honesty that carried her vast talent to an almost untouchable level, then Buffalo was far more than a place that she passed
His mother rose to that measure with her children, and with friends they brought home who fell in love with her, and with anyone she encountered as a librarian at the Educational Opportunity Center, where she worked until she was almost 70.
"She helped the hopeless feel empowered, she helped the lost have a sense of direction, she was an inspiration to people who didn't believe in themselves," David said.
My chance to speak with her early this year was a gift, as I know now more than ever. She initially balked at being highlighted in the paper. She used to quote a saying beloved by the Rev. Arthur Wofford, a Buffalo minister who married Aretha's grandmother: "Fools' names and fools' faces are always in public places."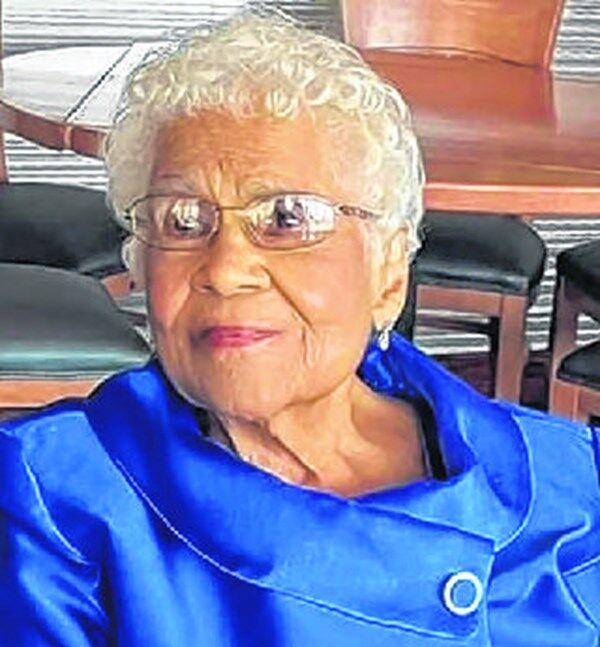 She believed what matters is what you do without a spotlight, an ethic she followed for more than 100 years. Still, she finally agreed to an interview because of that precious idea of narrative – the truth that some things she witnessed should never be forgotten, acts of sacrifice that should not be allowed to fade away.
Here are just a few of the dozens of emotional replies we received when we asked readers to share their favorite memories of the terminal.
"We had to be educated," Cleo told me, speaking of the example she received from adults around her from the moment she came to awareness. Education, as she saw and lived it, did not just pertain to school, though that certainly was a central part. It also meant learning and listening in order to see far beyond yourself, which leads Renee and David back to what they invoke as Cleo's central legacy:
Once you listen, you find love, as both faith and strategy.
Her kids, in that same way, will keep the house in Hamlin Park. While they are back all the time and grateful for a place to stay, the double porches also provide an instant statement on what Cleo and Ruby, looking out, understood as their life's work:
Unless your head is just a hat rack, you carry on the lessons.