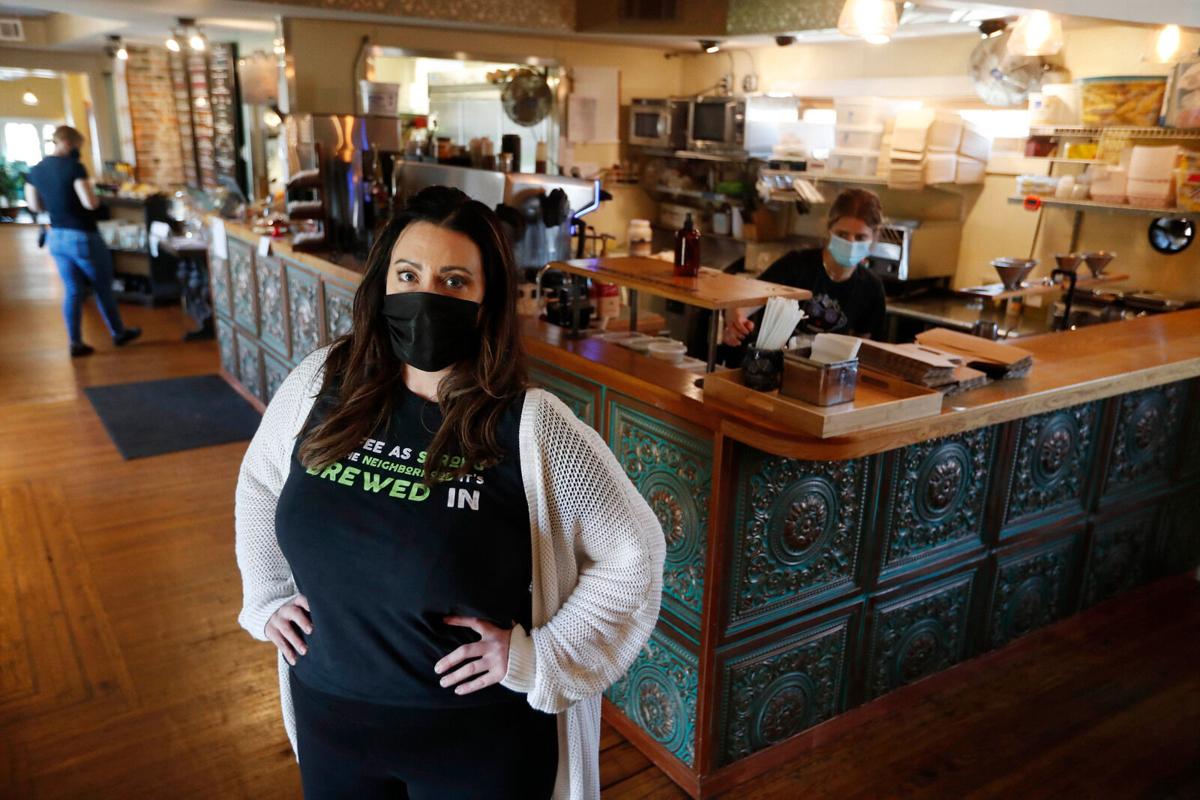 At 6 a.m. or shortly later today, for the first time in more than a year, a customer will approach the counter at the Undergrounds Coffee House and Roastery without wearing a mask. The clerk on duty will be able to look up and actually see the expression on that person's face.
Hopefully, say co-owners Sara Heidinger and Bridget Morris, it will be a smile, which these days is no small thing.
They said they have relatively new members of their staff they have never seen without a mask, and vice versa. That their South Park Avenue coffee shop – which offers meals for breakfast and lunch, as well as baked goods – has survived during the pandemic is a big deal in itself, and it might seem as if today will be a threshold of relief and celebration.
Take this the way they mean it. Heidinger and Morris certainly want to believe that is so. But in a nation so bitterly divided about mask-wearing and vaccines, they also acknowledge reality.
"When your priority is the health and safety and mental health of your staff and your customers," Heidinger said, "this does come with a big strain of anxiety."
The obvious rub is this. Following federal guidance, the state says vaccinated staff and customers will be allowed to uncover their faces while inside the shop, and those without vaccinations must wear a mask. That means workers pouring coffee, preparing food and handling checkout are suddenly in a position – while being paid minimum wage – where they can be asked to judge, enforce and interpret state health guidelines.
Heidinger and Morris, who own the place with Morris' sister Erin, thought hard about what to do. They contemplated news stories they have seen of women or men erupting in public fury when asked about vaccinations. They thought about reasonable expectations for their employees, hired to hustle while pouring coffee, and "not to take on the pressure of monitoring a public health crisis," Heidinger said.
So the owners came to a decision they feel is best but that also leaves them a little uneasy, in a situation where any call they made had potential ramifications.
They will make sure customers know the rules as they walk in, and then they will depend on a pandemic honor system.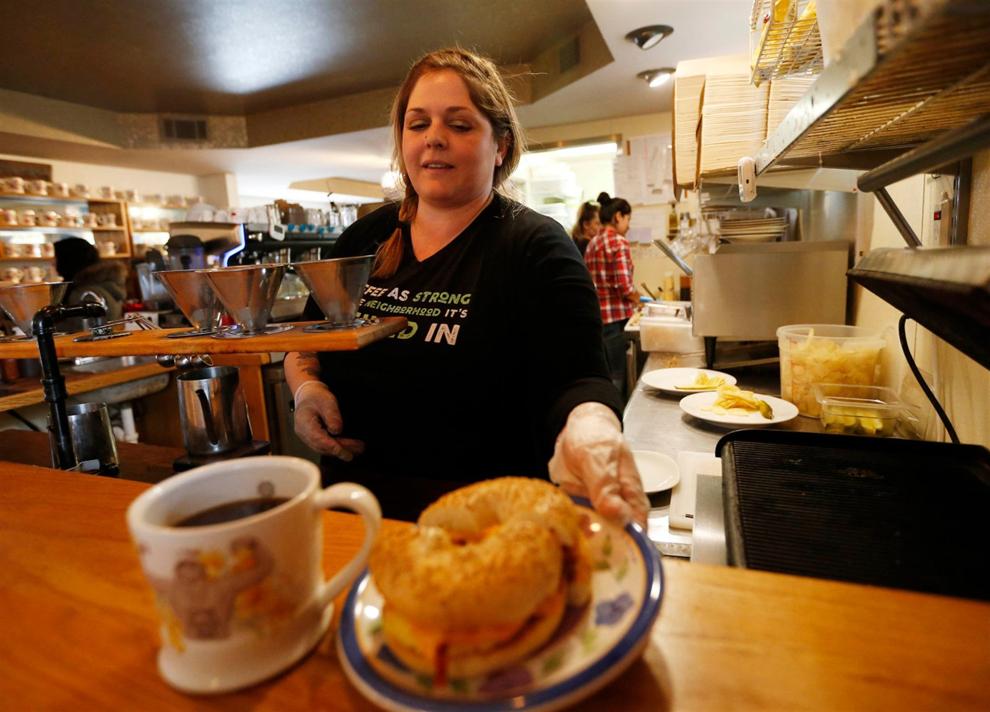 Shelby Marmor, who waited in line for coffee Tuesday, offered one promise to live up to those hopes. She is a nurse who had the two vaccination shots. While it does not happen a lot, she said she has seen vaccinated patients, exposed to someone with the virus, who contracted Covid-19.
She said it is enough to keep her wearing a mask while indoors, away from home.
Heidinger says she wishes the CDC had waited a while longer to lift the mask restrictions, maybe until the adult vaccination rate in the nation reached 60%. But the CDC offered its guidance and said that science is behind it, and Gov. Andrew Cuomo put the approach into effect as of today in New York, which leaves businesses to work out their own decisions.
While Heidinger and Morris are vaccinated, they intend to continue wearing masks. They expect it will make people with compromised immune systems feel more comfortable, and they both said, at least for now, they will feel safer themselves.
They also hope customers without vaccinations – especially regulars they have known and trusted for years - will wear masks indoors, out of respect for those who still feel shaken or at risk from the virus.
As for the Undergrounds staff, the owners said those workers are either fully vaccinated or have started the process – and, if their personal situations merit it, will wear a mask.
So Heidinger and Morris will make sure there are signs at the shop clearly laying out state expectations that unless you are vaccinated, you must be masked. And looking back on a 14-month period in which their customers have almost always been civil and respectful, they will not require employees to demand proof of vaccination.
"We appreciate our customer base, who have been so amazing," Morris said. She conceded any choice will bring with it some worry, which is why the owners are hardly jubilant about what today means. Vaccinated customers, for instance, no longer have to officially stay 6 feet away from others with vaccinations.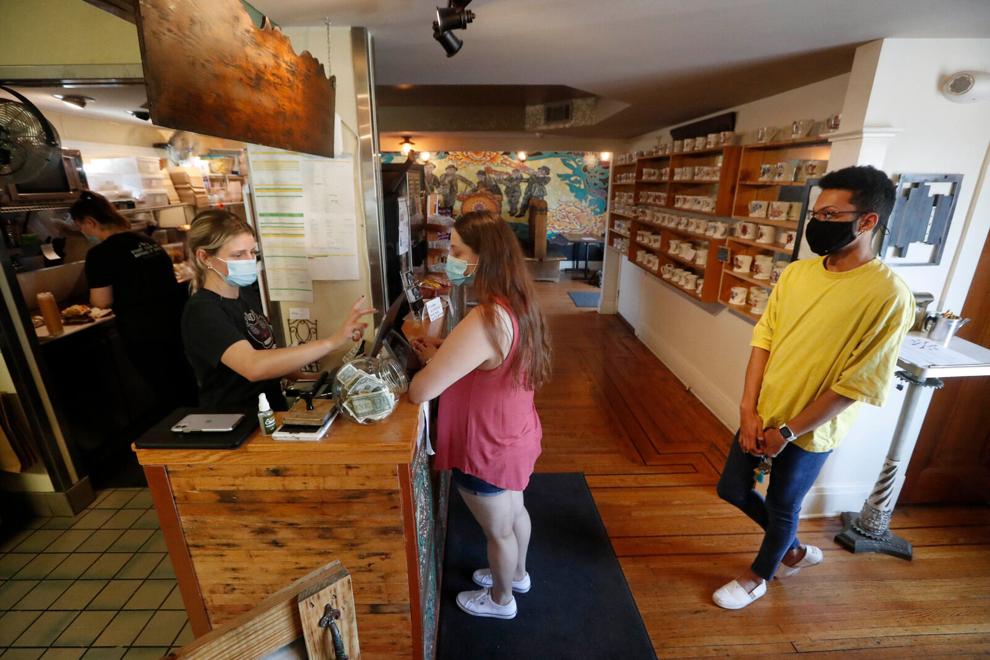 Undergrounds is too small for an indoor vaccinated and unvaccinated section, Morris said. Rather than getting into situation where the staff cannot be absolutely sure who had the shots and who did not, it is easier to just retain the 6-foot distance between tables.
Morris and Heidinger say they keep their faith by looking to the roots of their business. The coffee shop had its beginnings when Heidinger and Bill Metzger, operator of Gene McCarthy's/Old First Ward Brewing Company, used to go swimming as a workout, and then would wish out loud there was a throwback coffee house in the ward where they could stop and shoot the breeze.
Five years ago, Metzger told Heidinger the former Peter K. Leslie Funeral Home on South Park was available. Morris, a friend of Heidinger's, came in as a partner, and they opened up their shop together though Metzger is no longer involved.
The core idea, Heidinger said, was not to make some gamble on young professionals moving back into the ward. Instead, they banked on the notion that residents right now deserve a classic coffee shop, and that there would be enough business to sustain it.
"It is the kind of gathering place where sun in the morning and the smell of coffee can make someone's day," Morris said. Heidinger, who grew up in the gritty steel and concrete confines of the ward, said she appreciates that residents of the neighborhood often have differing philosophies on life and politics, to put it mildly.
The whole point of Undergrounds was that none of it is supposed to matter once inside, Heidinger said, and that people from wildly varied walks of life can gather there in peace for coffee and a sandwich.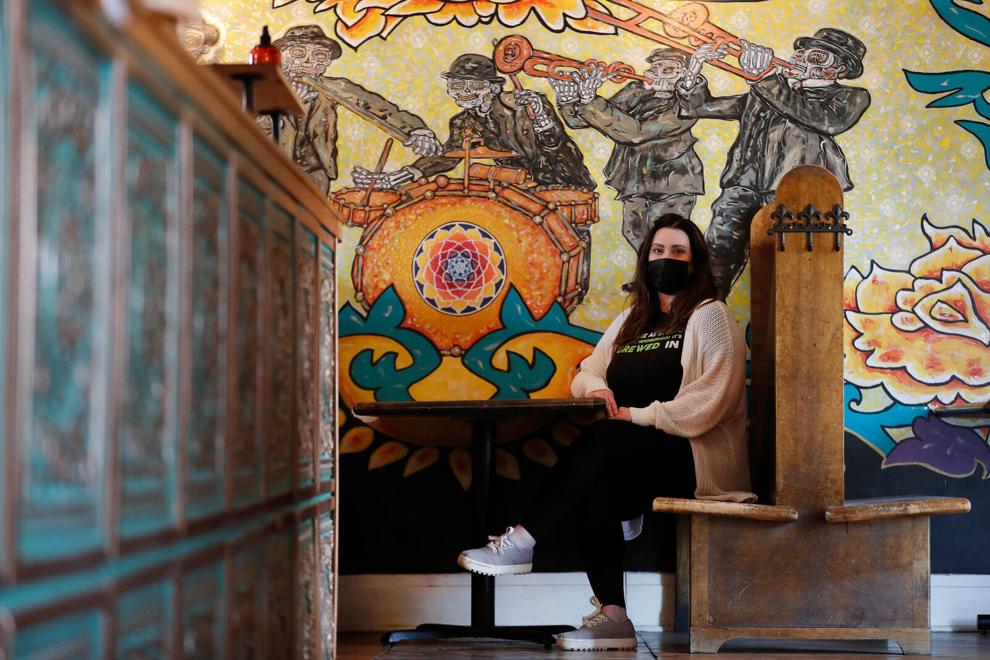 This is a time, beyond all others, when that atmosphere is put to the test by a virus that has claimed almost 600,000 American lives.
The shop survived the pandemic, the owners say, behind some quick thinking, combined with the dogged loyalty of customers and a couple of Paycheck Protection Program loans. Their staff was 12 beforehand and at one time basically sank down to the three owners, but Morris said they have recovered enough to fill many original positions.
Through it all, the owners said they never had an unmasked customer lash out at them. It was rare that anyone stepped inside without a mask, and those who did either put one on or left cordially when reminded of the rules.
Heidinger and Morris saw it as a matter of Old First Ward respect, and – even in this most fractious of times – it is what they will depend upon again as of 6 a.m. today.
"These are our customers, and I think people coming back will do the right thing," Morris said. "We have to believe that will be the case."