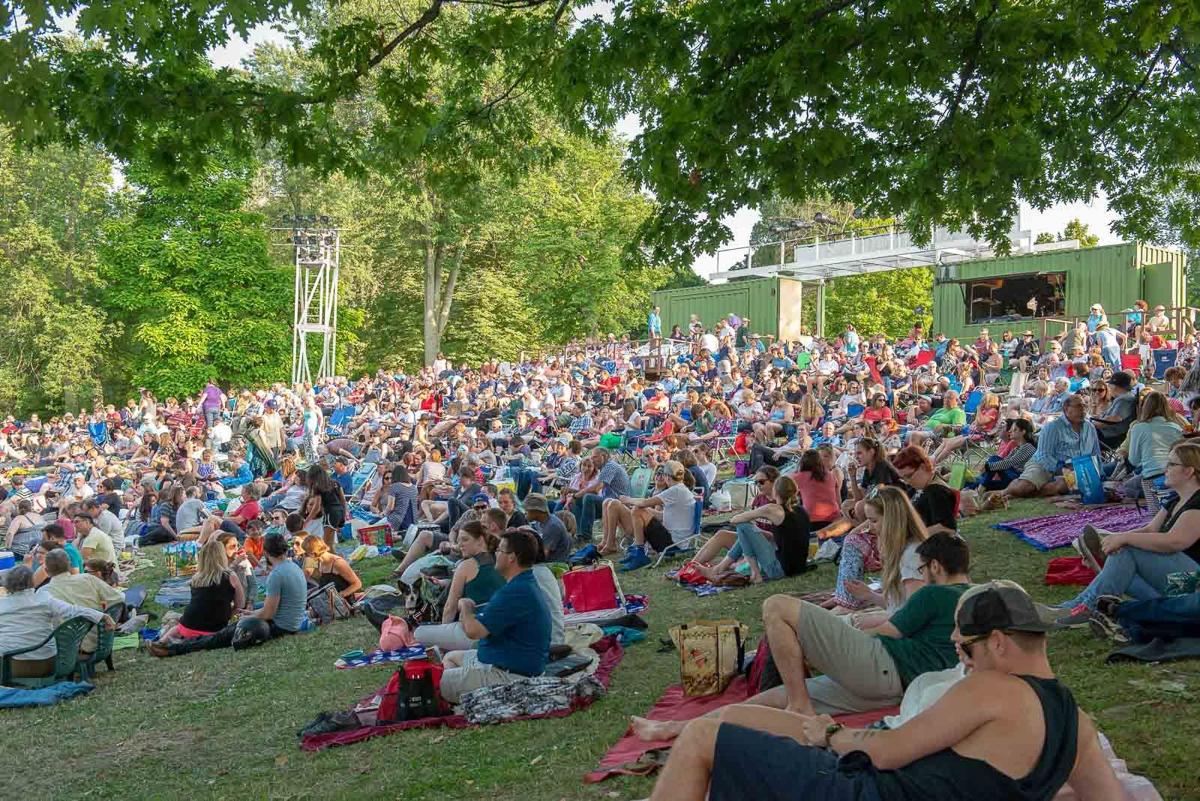 In the scope of major police reforms being demanded across the nation, this one may not sound like much.
Repeal Buffalo's open container law? Surely there are more important issues.
But maybe not because, upon closer review, it's clear that this law is a window into all that is wrong with policing in America. Its enforcement is discriminatory, arbitrary and creates needless – and potentially hostile – interactions with citizens that can poison relations between cops and African Americans or other people of color.
The stops also can be a pretext for searches in certain parts of Buffalo that would never be tolerated in other neighborhoods.
Using the Freedom of Information Law, repeal advocates got data on the number of citations issued in 2018 and 2019 for violating the city code provision that prohibits "drinking in an unlicensed public place or vehicle in a public place."
Aidan M. Ryan, a law firm strategic communications adviser, mapped the addresses of those cited and, not surprisingly, found that enforcement is concentrated in the heavily Black portions of the city, such as the Martin Luther King Jr. Park neighborhood. He contrasted that with the lack of enforcement at venues like Shakespeare in Delaware Park or the St. Patrick's Day Parade along Delaware Avenue.
Of the 39 people busted for having an open container of alcohol or drinking in a public place, 32 were Black. That's 82% in a city where Blacks are only about a third of the population.
In a letter to the Common Council urging repeal of the law, the Partnership for the Public Good noted that this racial disparity reflects a larger pattern. Citing data from the state Division of Criminal Justice Services, PPG said Blacks accounted for 52% of all misdemeanor arrests in Buffalo in 2019, even though they are only 32% of the population.
"Black people continue to face higher rates of arrest – for the lowest-level charges – compared to their white counterparts, signaling the need to pivot away from law enforcement practices that are unfairly applied in neighborhoods of color," the group concluded, echoing a nationwide call.
Beyond the number of citations, which may not seem like a lot, Ryan notes the larger – and chilling – impact such a policy and its uneven enforcement can have. He recalls a conversation with someone from the MLK Park neighborhood who marveled at going to Delaware Park and seeing people openly consuming alcohol with no thought of being cited. Yet in his neighborhood, people knew they couldn't even open a beer on a hot afternoon without looking over their shoulders.
And let's be clear: We're not talking about letting people get drunk in public; there already are other laws against that. We're talking about people being selectively penalized for having a beer or glass of wine – some of whom can least afford fines maxing out at $157.50 – while their fellow citizens in other neighborhoods are exempted.
The open container law seems to be based on the "broken windows theory" of policing popularized in New York City and elsewhere in the 1980s. Adherents claimed that cracking down on these so-called "quality-of-life" crimes would, in turn, reduce more serious crime.
The theory has since fallen from favor as critics note it merely ensnares more people in targeted neighborhoods with no commensurate impact on crime. In fact, the encounters and ticky-tacky charges it spawns can lead to tragedies like those that befell George Floyd, Eric Garner and others.
"It's one of those policing theories that has sort of gone the way of the dodo," said Kevin M. Stadelmaier, chief attorney for the Legal Aid Bureau of Buffalo's Criminal Defense Unit.
Last year, for instance, Northeastern University researchers conducted a meta-analysis – a statistical review – of nearly 300 studies of neighborhood disorder. After controlling for factors that enhanced the seeming validity of the broken windows theory – such as poverty or the perceptions of neighborhood residents – the researchers concluded that "the body of evidence for the broken windows theory does not stand, in terms of how disorder impacts individuals."
In Legal Aid's letter to the Council, Stadelmaier said such quality-of-life arrests "should be examined to determine if they are actually serving a legitimate purpose – like public safety – or if they are really just a pretextual tool that gives police officers free rein to target anyone they'd like." That examination should start with the open container law, he wrote.
Earlier this year, Ryan pitched repeal to the Council's Legislation Committee. He'll be back before the panel Dec. 29 trying to get members to commit. It should be an easy sell.
Two years ago, Buffalo's Police Department disbanded its controversial Strike Force, which had outraged activists and residents with its traffic checkpoints that disproportionately targeted neighborhoods of color in a bid to curb more serious crime. Instead, the department has put more focus on community policing and engaging with residents.
Getting rid of the open container law would be another step in that direction.