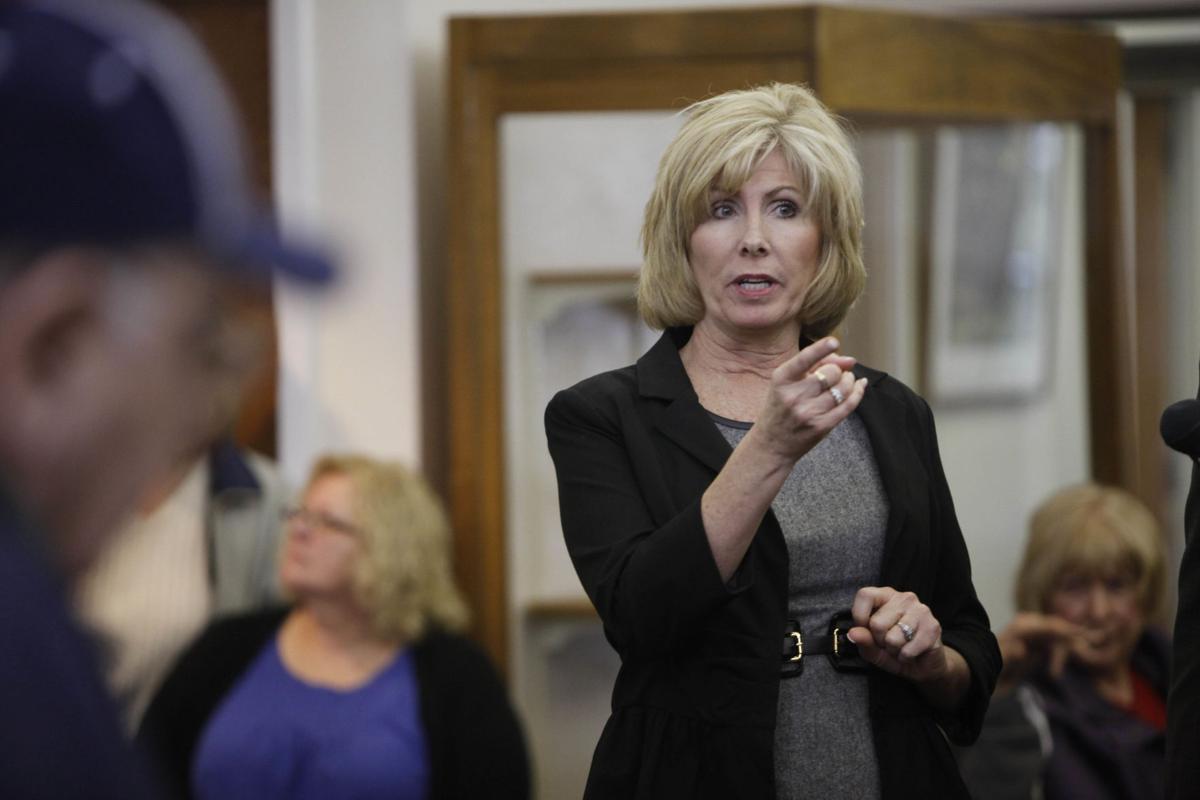 It should not be this hard.
Given all the blather – particularly at re-election time – about government of the people, by the people and for the people, it shouldn't be nearly this hard for "the people" to find out what's being done in their name.
But it is, as Paul Wolf continues to find out.
Wolf, president of the Buffalo Niagara Coalition for Open Government, got a chilly reception in Lockport last week and a defensive – but at least interested – reaction in West Seneca the other night as he made the rounds of board meetings following the group's latest reports.
The coalition's crime? Trying to coax local governments into respecting their citizens enough to let them know what's going on. Neither Lockport nor West Seneca would even put the coalition on its agenda after the good-government group updated its report card on local government websites and both still got failing grades.
The larger problem is that they were not alone. Of 16 local governments rated for posting meeting agendas, supporting documents and budgets online, letting citizens speak before board members vote and similar measures of good governance, only six got passing grades of 65 or better: Wheatfield, Amherst, the Town of Tonawanda, North Tonawanda, Erie County and Cheektowaga. And that's an improvement over last year, when only Amherst and Wheatfield made the cut.
And when the coalition this year looked at public authorities, it was even worse. Only one of 14 – the Niagara Frontier Transportation Authority – got a passing score, earning 75 points out of the possible 100. The Buffalo Municipal Housing Authority earned only 7 points, while the Lackawanna Housing Authority earned 8.
Before Wolf could even speak in Lockport, Mayor Anne McCaffrey pointedly noted that the state's Committee on Open Government is the "recognized New York State expert" on the subject and that the city participates in its training and follows all laws. When Wolf's three minutes were up during the meeting's public comments section, there was no discussion on his suggestions for improvement. It was as if the report didn't exist.
In West Seneca, they at least talked about the issue, even as Supervisor Sheila Meegan icily told Wolf "that was your opinion." Officials took issue with some of the criticisms and said they were making changes even as the coalition report was being written.
Clerk Jacqueline Felser noted the town was among only 15 percent to get a passing grade when the Empire Center evaluated the websites of 500 governments and school districts in New York in 2014. Of 53 analyzed in Western New York, only four passed. Dunkirk got a C, while West Seneca, the Buffalo Public Schools and Chautauqua County all earned a D.
West Seneca officials say they are not resting on that laurel. Councilman Eugene Hart said they are rewriting their ethics law and he will propose an open meetings committee, and that a report like the coalition's "really doesn't sit well" when town officials know they are doing things.
The defensiveness aside, Wolf gave West Seneca credit for at least engaging on the issue.
Falling back on "we follow the law," as Lockport did in sidestepping the critique, is a lame excuse given the weakness of New York State laws on open government and the lack of any real enforcement mechanisms. Wolf ticks off a variety of improvements that could easily be implemented by any government interested in keeping citizens in the loop instead of doing the minimum possible: posting supporting documents online so residents are privy to the same information board members get, posting in a prominent spot how to file a Freedom of Information Law request and giving interested citizens email notifications of meetings and public hearings.
The problem is that none is this is likely to get a majority of residents riled up. But unless residents are kept in the loop up front, they can't know all of the details of the issues they really do care about – like taxes or development – until it's too late and action already has been taken. That is why transparency matters.