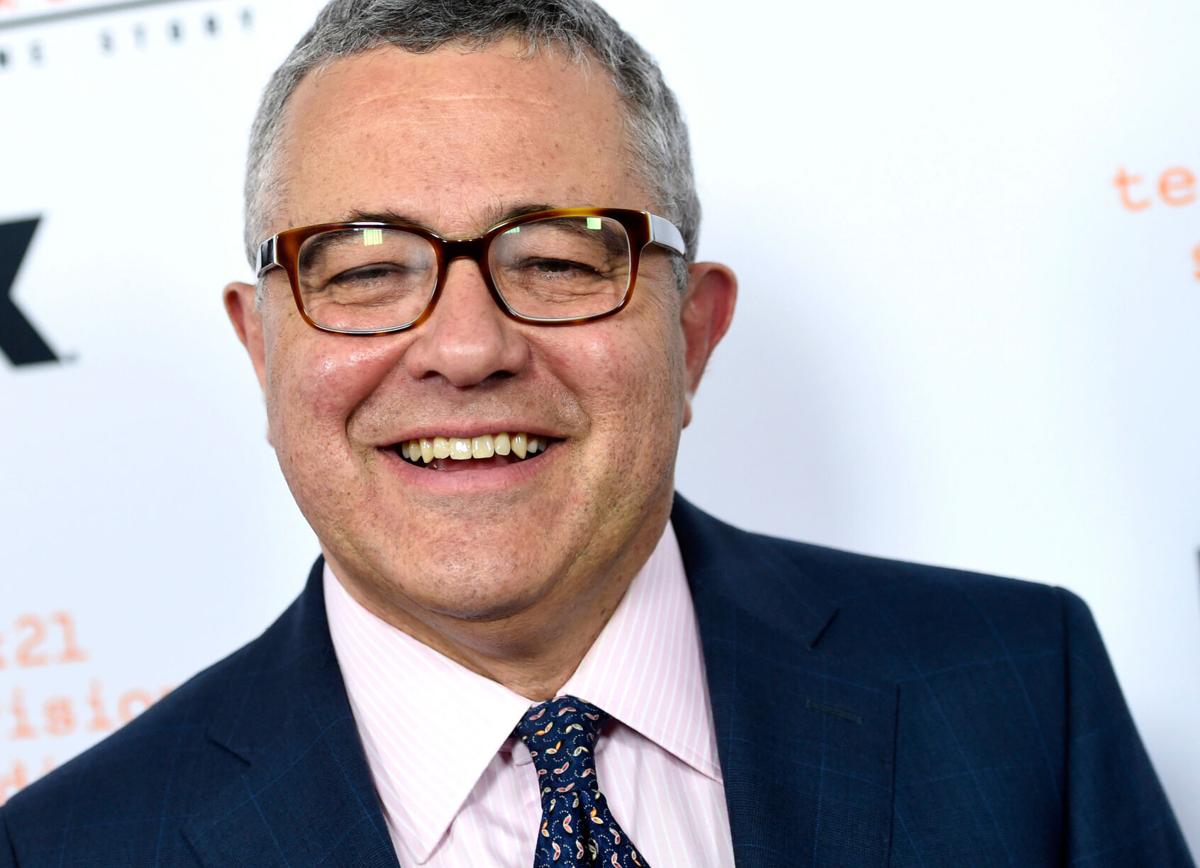 I know how hard it is, believe me. We humans are hard-wired to get at least a moderate chuckle out of men caught with their pants down. It's been ever thus for a couple of millennia now.
When the women of ABC's morning show "The View" got around to an inevitable discussion of the New Yorker's suspension of writer Jeffrey Toobin for what early 20th century journalists might have called public onanism on a New Yorker staff Zoom call, "View" host Sara Haines lost it completely. She couldn't stop giggling.
Her stone-faced sisters weren't wrong about the implications of public discussion about this prominent man brought low by an utterly unfathomable act.
When the 60-year old Toobin talked to Vice, which broke the story, he told them, "I made an embarrassingly stupid mistake, believing I was off-camera. I apologize to my wife and kids, friends and co-workers. I believed I was not visible on Zoom. I thought no one could see me. I thought I had muted the Zoom video."
My first thought, in fact, was how many of us senior citizens are given to understand how rampant technological ineptitude is among us in our new digital era. We may not understand Toobin's act or its timing, but we know how much more young people know about the computer world than we do. Whenever I sign off FaceTiming with my family, I make sure, out of habit, I'm about to click the right symbol.
Toobin is married with two grown children, both 29, and an 11-year old to be discussed later.
New Yorker editor David Remnick – arguably the most honored editor in the country (six Pulitzer Prizes since 2018 when the Pulitzers finally admitted magazines) – wrote a memo to his magazine's staff: Toobin "has been suspended while we investigate the matter."
At CNN, where Toobin is a hugely prominent and proficient legal analyst, they announced they've granted him "time off while he deals with a personal issue."
That's where my quick initial chuckle quickly died in my throat.
We are about to enter the most intense news period of the past decade. Not only is there a seismic presidential election to get through, but also a Supreme Court nomination for journalism to cover in full.
Whatever else one can say about Toobin, he is a crackerjack legal analyst, both on the air and in the New Yorker.
I reviewed just about the entire O.J. Simpson bookshelf and there is no question in my mind Toobin's "The Run of His Life" (the origin for TV's much-honored "The People vs. O.J. Simpson") is, by far, the most informative and accomplished book in the O.J. library. It's first-rate longform journalism.
For different reasons entirely, Toobin was going to be the inarguably valuable but most dreaded analyst on CNN throughout November. The reason for that is this: As their legal analyst, his role couldn't help but expand in size and deepen with drama the more election night became a matter for the courts. Who among us has the stomach for a long, drawn-out, precarious legal collision – let alone a collision of such grievous moment?
To have Toobin among the missing for such a ridiculous reason really isn't funny for those of us seeking journalistic clarity and cogency at such a crucial time.
There are other facets of the story that are serious indeed.
Toobin's all-too-candid-camera moment came during a Zoom call simulation of election night coverage on the New Yorker's regular podcast. Present during the call were heavyweights in the magazine's reporting and commentary staff: Jane Mayer, Jelani Cobb, Masha Gessen, Andrew Marantz, Evan Osnos, Sue Halpern and Dexter Filikins. According to Vice, two of them were the sources for their story.
Indiscretions multiply almost instantly when they go public. One big one begets another earlier one and so on.
No sooner had Toobin been caught online with his pants down, the New York Post stoked up its schadenfreude machine to remind the world of Toobin's custody and child support courtroom wrangle with the daughter of Toobin's CNN co-analyst Jeff Greenfield over a child conceived during an illicit relationship.
Not only, though, was Toobin's O.J. book close to definitive when it was published, but "The Nine: Inside the World of the Supreme Court" was an eye-opening revelation about the inner life of a monolithic American institution that has insisted for centuries on tightly closed doors.
With the Supreme Court replacement currently on the line, there are few reporters in America better equipped to be truly useful than Toobin.
No. All it took was a few minutes of thought to understand some of the ripples extending from Toobin's unavoidably comic indiscretion are not really funny at all.