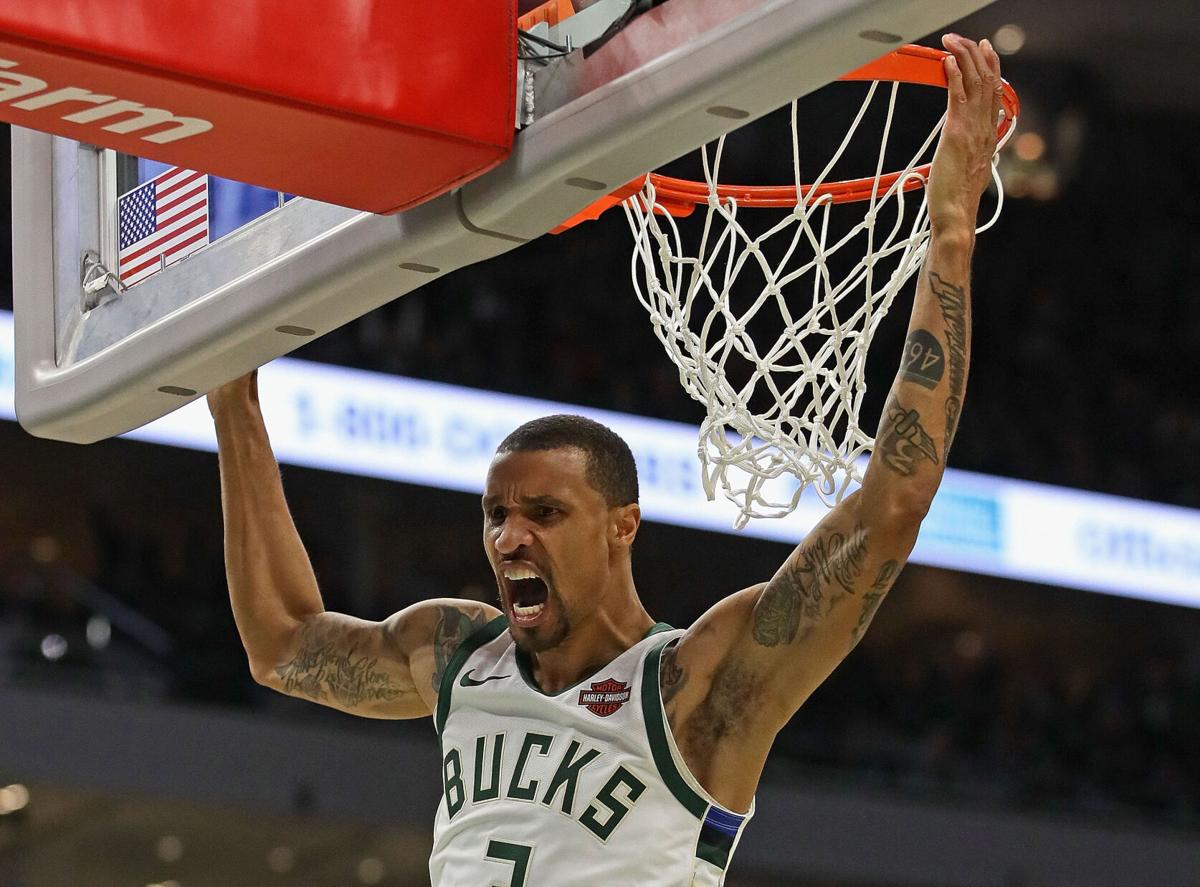 "Shut up and dribble," Laura Ingraham said in 2018.
When LeBron James opined President Trump didn't care about people, what she said in full response on her Fox News show was, "It's always unwise to seek political advice from someone who gets paid $100 million a year to bounce a ball. Keep the political comments to yourself or, as someone once said, shut up and dribble."
When the instant response of mainstream America was widespread disgust and the unmistakable sentiment she couldn't possibly have belittled a more worthwhile and admirable athlete, she had to, as the saying goes, "walk it back." More than a little way, too.
After James stood firm, Ingraham's revised contribution to the fight she should never have picked was, "Every American has the God-given right to speak his mind on any issue. I think in order to heal and shed light on gross injustices, our country needs more dialogue, not less. And needs more respect, less retribution. ... This is a moment we should be listening and learning. All of us."
Even Reaganite ideologues who wouldn't know basketball players from superstars in curling.
LeBron James is as socially committed and high-minded as professional athletes get in our era. He runs a school for at-risk students in his native Akron. In the full knowledge that he makes an ungodly amount of money, he gives back monumentally to charity and causes, whether its to the Smithsonian Institution for a Muhammad Ali exhibit, or Boys and Girls Clubs of America, after school programs and children's rights legal groups.
Should anyone doubt his big money capitalist showbiz cred, his company makes NBC's quiz show "The Wall." Mainstream establishment virtue and solidity doesn't get larger than that belonging to James.
On the court, when he passes the ball to teammates, they know to shoot if they're open. Off the court, when he talks, people listen.
George Hill is no LeBron James. He's the 6-foot-3 point guard for the Milwaukee Bucks. He's no itchy provocateur, either. When Jacob Blake was shown in sickening video footage being shot in the back by cops getting into his car in Kenosha, Wis., Hill has said his first reactions were intense but private.
Point guards make plays on the court. He wasn't interested in making this play off it. He says he only confided reluctantly to his teammates that he was seriously thinking of sitting out games over the treatment of bullet-riddled Blake and centuries of African-American forebears.
An utterly singular and amazing wildfire was thereby kindled. We've never seen anything like it. Hill's Bucks teammates decided to join his walkout. When word got out, so did megabuck athletes with major careers to lose – WNBA players, baseball players, soccer players, Europeans, you name it.
Says Hill about the original Milwaukee Bucks protesters, "Before doing it, we said we'll live with the consequences, good or bad." The consequences have been absolutely stunning.
Something I never thought would happen has happened, megabuck capitalism has decided to declare common cause with black athletes and everyone else who now thinks 2020 is at last the time when America needs to rethink everything – everything – about the way its races behave, including, and especially, its law enforcement community.
When you watch NBA playoff games now from the Orlando bubble – as I do with deep thankfulnesss for my favorite league – you're hit constantly with a new promo for the NBA that tells you, "The NBA bubble is about more than just basketball. It's an opportunity ignite change."
Not since Columbia Records' Clive Davis decided that throwing the word "revolution" around at free-spending, music-loving young people has a megabuck business understood how good for business social consciousness can be.
NBA games come with commercials that seem to endorse Black Lives Matter first. And then, apparently incidentally, Sprite soda.
This, to me, is absolutely stunning. It's that socio-political moment when athletic leagues so dependent on nonwhite players and audiences, as well as white audiences, realize that in an all-phone camera world, Colin Kaepernick was showing everyone the first few inches of a long road no one can avoid anymore.
Powerful people in charge have figured out it's the only road that gets us anywhere. It all started with one point guard in one NBA locker room who knows that in a post-Jackie Robinson world, athletes in his sport do a lot more than just dribble.
Nor was that the only thing that stunned me last week. The completely unforeseen death of a terrific young actor, Chadwick Boseman, suddenly out of nowhere promulgated the noblest legend to come from the world of entertainment in a long time.
What none of us knew when we watched him become a brilliant, serious and riveting movie star in film after film – "42" about Jackie Robinson, "Get on Up" about James Brown, "Marshall" about Thurgood Marshall and "Black Panther," above all – was that he was suffering grievously from colon cancer during his all-too-short career and life.
When he died it was from a disease only his family knew he had. So we're told.
No one else – actors, critics or gossip mongers. No one.
We all were, unanimously, enthralled with the career he was giving us. Incredibly, this amazing young actor did his work and suffered silently and then finally died, leaving a world in awe at the depth of his dedication to his art and craft.
Because America is what it is, one of those films was a Marvel Comics extravaganza that was the first to allow Hollywood megabuck capitalism to marry nine-figure grosses with Black American progressivism.
What made it one of the great films of the past few years was its art direction and design in all areas that were virtually unprecedented. Those are things that, yes, money can indeed buy. There was nothing pretentious about calling "Black Panther" a film vision. That's what it is.
In Buffalo, we saw this remarkable young man in some of his more ambitious work. He played Thurgood Marshall – a giant American figure – in "Marshall." He could have done it old school and signaled virtue in just about every scene.
But no. He did something else in showing us the early years of the first Black American to sit on the Supreme Court. He showed us a civil rights lawyer who was firm and resolute and not always nice. He took the actor's risk of implying arrogance and abrasive impatience underneath the epochal heroism.
He always made his audience yearn for the incredible career that was sure to come next in what would, we knew, be a magnificent filmography.
There, too, justice and professional greatness have somehow been positioned in the capitalist passion for profit.
We'll see how long this road still leads that way.
For the time being, the past few days have been truly revelatory to me.
Catch the latest in Opinion
Get opinion pieces, letters and editorials sent directly to your inbox weekly!