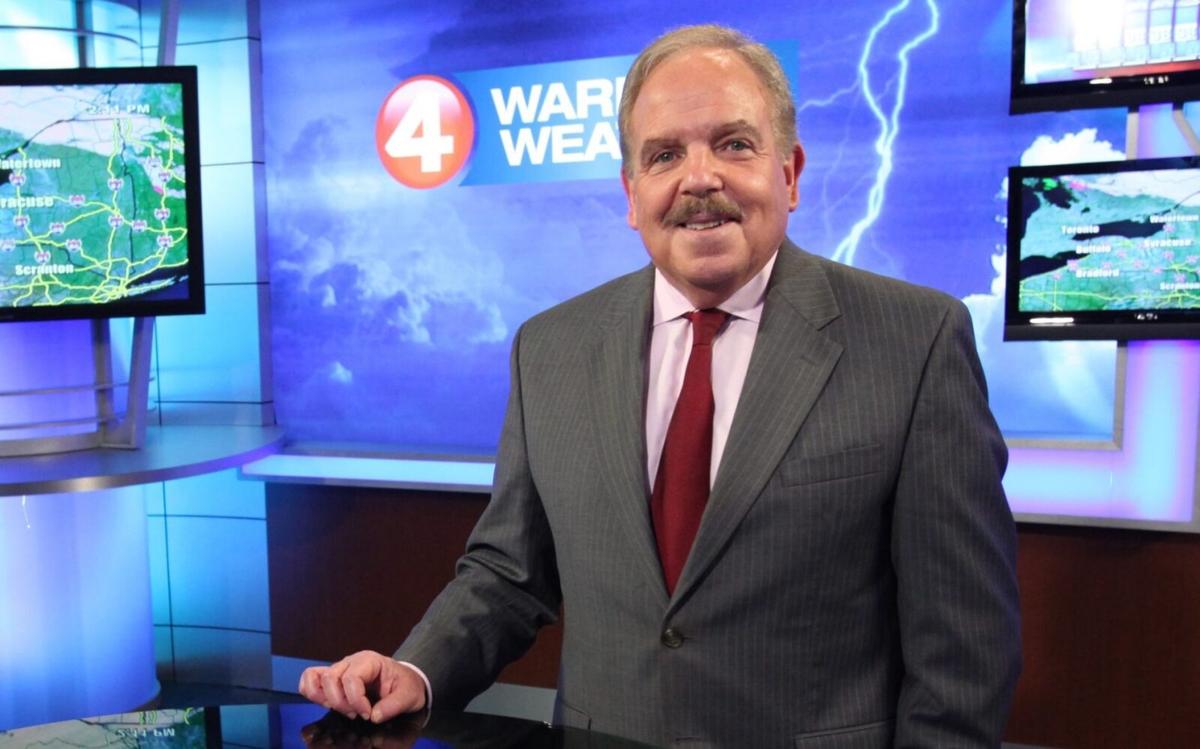 WIVB-TV (Channel 4) co-anchor Dave Greber captured the strangeness of Monday night newscasts perfectly during the 6 p.m. newscast in introducing the return of 73-year-old meteorologist Don Paul to the station.
"If 2020 could not get any weirder, we're welcoming back (Paul)," said Greber.
"It is a little weird but it's wonderful," added co-anchor Jacquie Walker.
Greber and Walker were speaking only of Paul's return, which could be temporary or lead to something more.
But there was more wonderful weirdness at practically the same time over at WGRZ-TV (Channel 2) as sports director Adam Benigni bid a sweet, socially distant goodbye to veteran sportscaster Stu Boyar.
Paul's hello again and Boyar's goodbye captured their personalities beautifully: They couldn't be more different.
It was déjà vu all over again for Paul, who cracked jokes throughout his extended weather report and was his own best audience.
He cracked that his remote had so many buttons that he was switching maps at another station, called himself a "newbie" and said he was retiring the word "muggified"  after using it repeatedly to describe the muggy weather expected overnight.
When his report ended and he sent viewers over to a commercial break, he added "more news, and sports and hog belly futures" were on tap in a few minutes.
He was clearly enjoying himself returning to the station he left four years ago, and initial station reports were the audience was happy to see him, too.
Boyar's goodbye at the end of Channel 2's 6 p.m. newscast was low-key in keeping with his work at the station over 35 years in a variety of roles before and behind the camera.
He was the sports equivalent of a decent utility infielder in baseball, a hard-working grinder in hockey who knew his role, an important bench player in basketball.
He was a good locker room presence, who could accept having a younger teammate in Benigni becoming the sports director after Ed Kilgore retired.
There was nothing flashy about Boyar, which made his goodbye in keeping with his reputation.
Benigni started it off by showing footage of Bills fans serenading Boyar, who was holding a heavy camera at the stadium, with "Stu, Stu, Stu." Benigni praised Boyar for always being focused and "always with an opinion."
Benigni praised his teammate "as authentic and as genuine as they come."
"I have never worked with a finer person, a finer human being," Benigni concluded before introducing Boyar's recorded goodbye from a chair outside his home.
It was classic Boyar. He thanked the man who hired him, Kilgore, and those he worked with. He addressed the importance of his family and mentioned missing or being late to events because of his job. He added he couldn't thank everyone because he might leave someone out and that might hurt someone's feelings and "that's the last thing I want to do."
The last thing he did was sign off with a smile and a laugh as he said, "Stu Boyar, Channel 2 sports," for the final time.
Co-anchor Maryalice Demler got in the last word, noting that she worked closely with Boyar in the 1990s and adding "he was always generous and a consummate professional, beloved and respected by the entire staff here."
It is hard to get emotional watching someone say goodbye as he sits alone away from the entire staff that loved him because of Covid-19 precautions.
In a normal circumstance, former teammates Kilgore and Mike DeGeorge, might have joined Benigni on the set to say goodbye to Boyar in person and he might have been serenaded again with "Stu, Stu, Stu."
But because Boyar never focused on himself, being alone seemed a perfect and classy way for his Channel 2 career to end.
Catch the latest in Opinion
Get opinion pieces, letters and editorials sent directly to your inbox weekly!