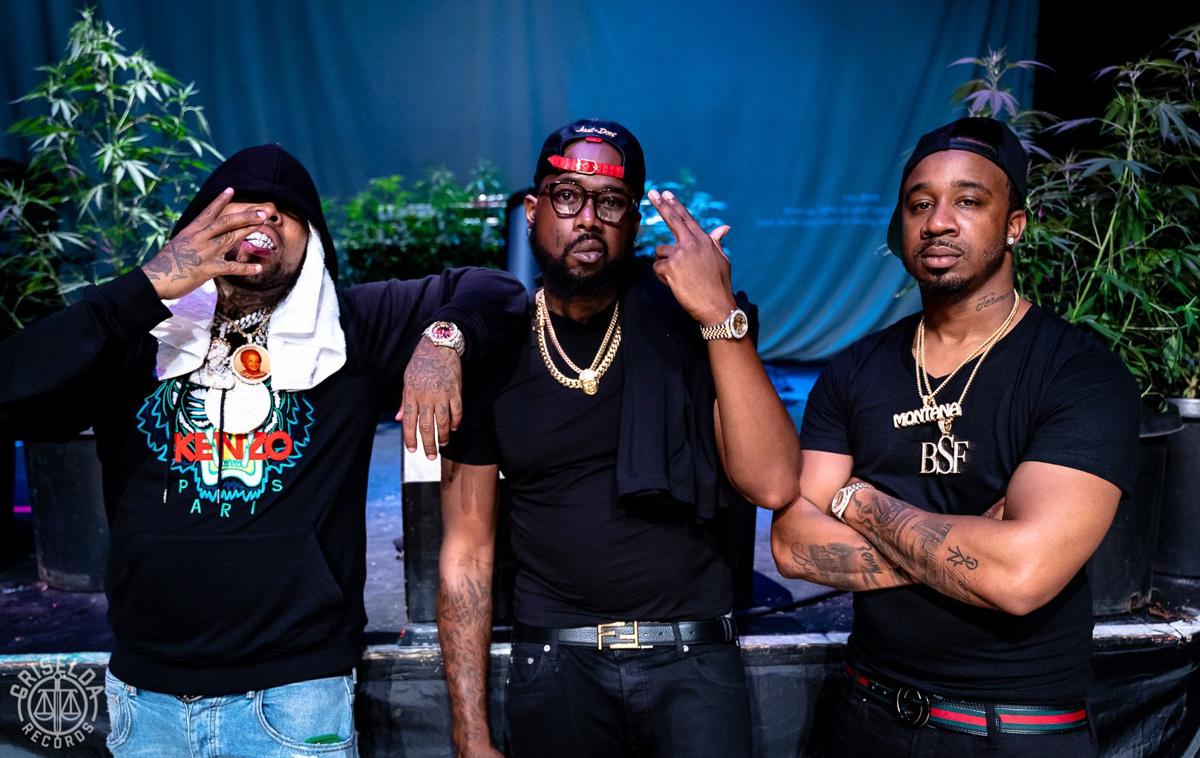 The whole nation got a taste of Buffalo on Thursday night. This has nothing to do with chicken wings, beef on weck, or any of the other clichés routinely trotted out whenever our town gets mentioned by the mainstream media. (Can you blame them? Half the time, we do it to ourselves.)
No, this was no Travel Channel-concocted view of our supposedly burgeoning downtown, but rather, a glimpse into the grimy and gritty reality of harsh life on the city's East Side, delivered by the troop that is well on its way to becoming the biggest Buffalo entertainment story in decades – the Griselda crew, whose Westside Gunn, Conway the Machine, Benny the Butcher and DJ Daringer took over "The Tonight Show starring Jimmy Fallon" to perform their latest single, "Dr Birds."
Performing before a video screen displaying footage of the restaurant that gave the song its inspiration – Doctor Bird's Caribbean Corner, at 842 E. Delavan Ave. – the trio made it plain that their signing to Eminem's Shady Records and subsequent ascendance to the head of the national underground hip-hop class is no fluke.
"Dr Birds," on Griselda's recently released "WWCD" album, is comprised of a complex triptych of raspy verses shared between the three MCs, with no real chorus and absolutely zero acknowledgement of the pop-friendly tendencies of contemporary mainstream hip-hop. As Westside Gunn, Conway and Benny traded verses and strutted about the stage like they owned the place, it seemed that moving from the blighted East Side of Buffalo to the glitz and glam of "The Tonight Show" was not just natural, but inevitable.
There was a certain sleepy-eyed, laid-back trippiness to Daringer's accompaniment during the feral Fallon performance of "Dr Birds," but that easy vibe was contrasted by old-school boom-bap drums, and the naked, reportorial honesty of the trio's verses, all of which depict a street-level view of drug-related violence, little of which was toned down for "The Tonight Show" performance. It was raw, it was in-your-face, and it was frankly awesome, as affirming for a Buffalonian as the recent Bills prime-time TV flex.
"We are true to ourselves and we are true to our own sound, which is the East Side of Buffalo, New York sound," Conway told WGRZ.com after the announcement of the impending Fallon appearance. On Thursday, that sound was inescapable, explicit, and writ large.