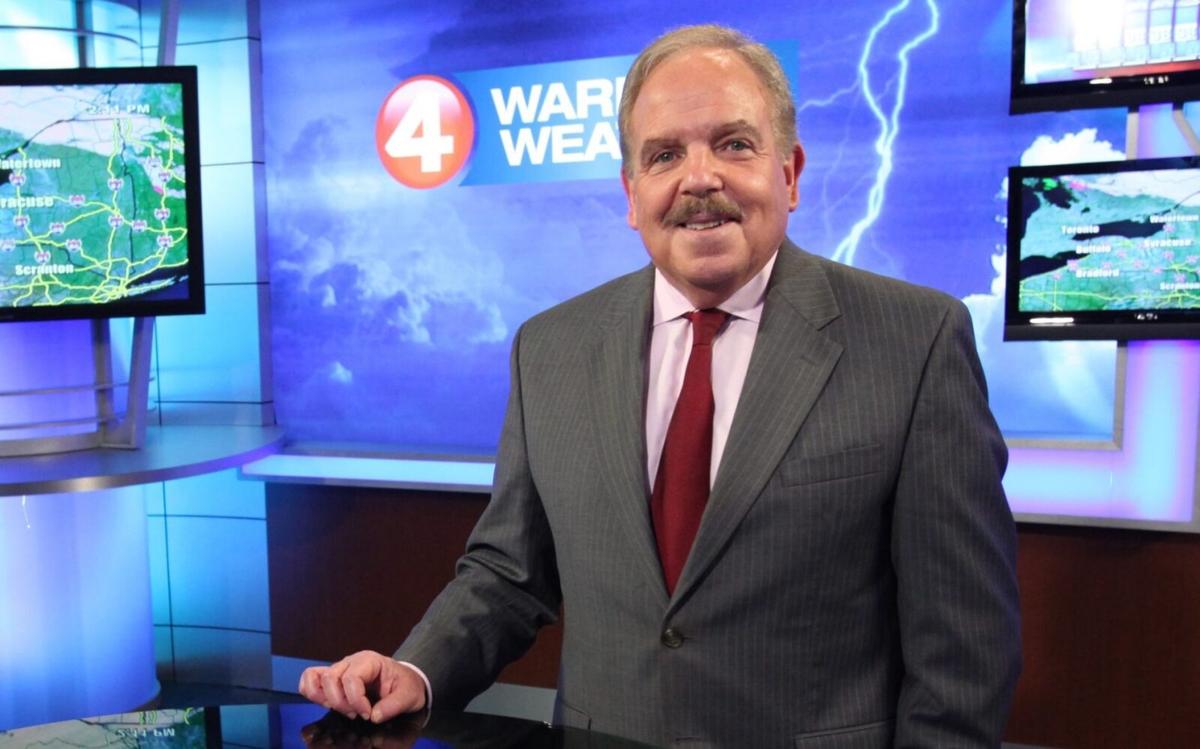 This is what I'm thinking, including about some of the things in TV Land that I saw while off for three weeks:
Channel 4 Weather report: WIVB-TV viewers eventually will be seeing more of meteorologist Don Paul, who returned to the station he left four years ago to do weather reports on Monday and Tuesday.
News Director Lisa Polster was encouraged by the viewer reaction to his temporary return, which resulted from a meteorologist shortage after the sudden departure of Stevie Daniels.
"The response to Don coming in has been overwhelming," wrote Polster. "We'll have to speak with Don about future opportunities."
Paul later told me he is scheduled to fill in on weather on July 13 and 14.
Meanwhile, Polster said morning meteorologist Mike Cejka is expected back on "Wake Up!" Monday. According to sources, he has been off with a medical issue.
This week Channel 4 brought in Josh Nichols, who does weather on the Rochester station, WROC-TV, also owned by Channel 4's owner, Nexstar, to work on "Wake Up!" Nichols was smooth and impressive.
Daniels announced Wednesday she has taken a job at WMAR-TV, the ABC affiliate in Baltimore owned by E.W. Scripps, which is the same owner as WKBW-TV (Channel 7).
It is a big step up for Daniels, with Baltimore the No. 26 market in the country. Buffalo is No. 52.
Daniels arrived at Channel 4 in March of 2019 from Elmira, the No. 178 market in the country. That means she has jumped from the No. 178 market to the No. 26 market in a little more than a year.
Someone whispered in my ear to say something nice about Spectrum News.
The cable news channel gets props for carrying the news conference of Democratic Congressional candidate Nate McMurray live Tuesday before the start of the 10 o'clock newscasts on WNLO-TV and WUTV.
However, when I stumbled into Spectrum, I got the faulty sense from McMurray's comments that he may have been leading in the race against his Republican opponent, Chris Jacobs. That's what can happen when you miss the beginning of a press conference. Jacobs actually was piling up a big lead before the absentee ballots have been counted.
Erie County Executive Mark Poloncarz made a couple of impressive appearances on CNN after the incident in which 75-year-old protester Martin Gugino was badly injured after being pushed by Buffalo police officers and falling to the ground. All of Poloncarz's local TV appearances during Covid-19 news conferences may have made him even more comfortable and confident when he enters the national spotlight.
If you haven't seen CBS anchor-reporter Jeff Glor's excellent, seven-minute June 13 interview with Mayor Byron Brown on "CBS This Morning: Saturday," I suggest you find it online. I have never seen Brown more emotional than the mayor was describing his family's reaction to watching the video of the killing of George Floyd.
Remember Cierra Johnson, the former WKBW-TV (Channel 7) reporter?
Johnson, who left Buffalo after almost three years at Channel 7 to work at the CBS affiliate in her hometown of Columbus, Ohio, recently landed in the No. 6 market in the country, San Francisco. She is an anchor-reporter at KNTV in the Bay Area.
Remember Jay Fredericks? The former Buffalo disc jockey was known as Fritz Coleman in Los Angeles. where he become a legendary weatherman at KNBC-TV. He announced his retirement from the station last week after 39 years there.
John Beard, the former WGRZ-TV and WIVB-TV anchor who also worked at KNBC, recalled Coleman went to the California city in 1980 to try stand-up comedy and worked at a country radio station.
"When KNBC had a weather opening, I took the news director to see his comedy act at the Horn nightclub in Santa Monica," wrote Beard. "He liked him and gave him a shot. Pretty good investment on his part."
Catch the latest in Opinion
Get opinion pieces, letters and editorials sent directly to your inbox weekly!