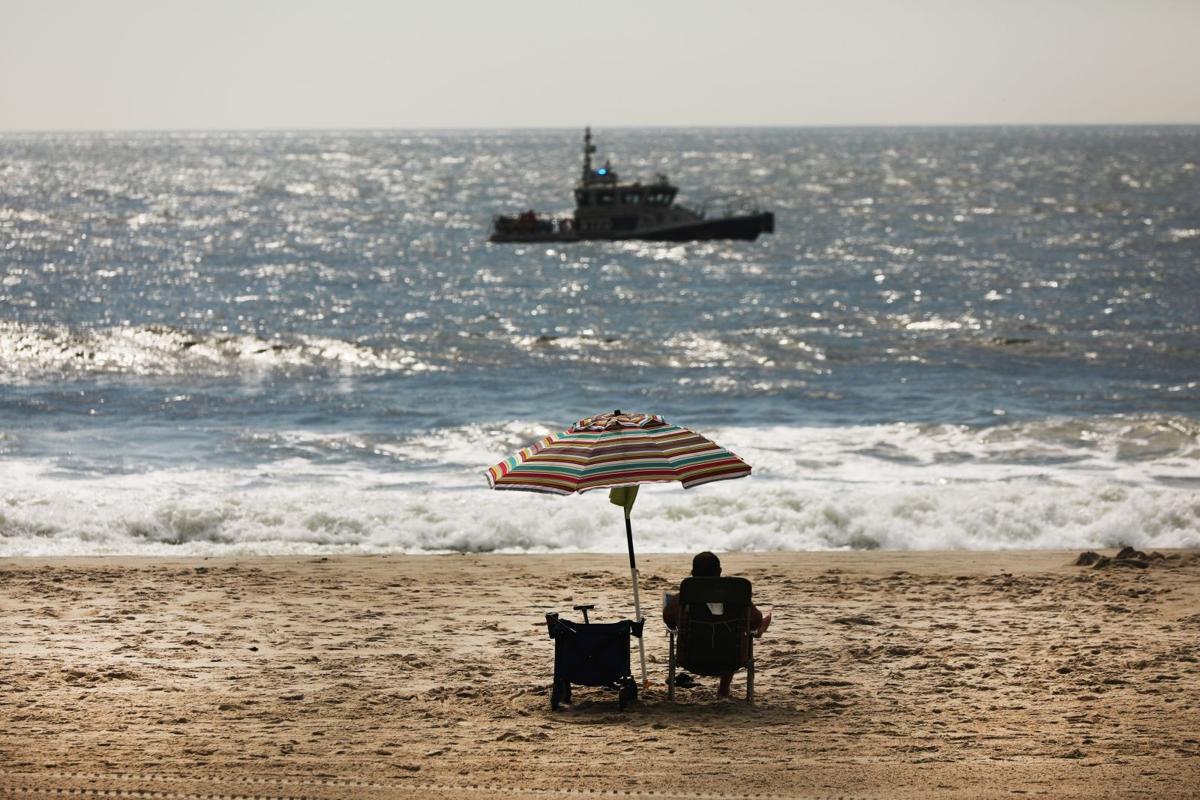 Summer was brutally hot and dry across much of the South and parts of the Midwest, especially in September and the first week of October. This is what the upper air pattern typically looked like in late summer, posted by Dr. Alicia Bentley of SUNY Albany.
The extremes were more extreme than usual and, in quite a few places, record-breaking heat gripped cities and regions day after day. For example, Atlanta (with its nickname Hot-lanta) broke many records in late summer. Record highs occurred for six consecutive days and the city suffered more than 90 days in which the high temperature exceeded 90 degrees, an all-time record. (Buffalo had one 90-degree day.) On Oct. 3, North Carolina State Climatologist Dr. Kathie Dello, who grew up in Western New York, reported Raleigh-Durham hit 100 degrees. Almost needless to say, it's unusual for the hottest day of the warm-weather season to occur in October. In the southeast alone, 11 cities reached 100 or higher for the first time in October. Tuscaloosa, Ala., did it for three consecutive days to start the month.
Since the mean warming climate is irrefutable and has been for decades, you might think the climate connection here is crystal clear. So much unprecedented heat even as far north as Cleveland and New York City for such an extended period certainly sticks out as brutal. But something called a "flash drought" has been occurring over much of this stricken region at the same time, and this makes the climate connection more complicated.
The air over parched soil and vegetation is drier than normal. Dry air heats up more readily, as is the case in the desert Southwest. Extreme heat becomes more likely when dew points are running lower than average, although the lower dew points allow more evaporation of perspiration as well as soil moisture.
What is a flash drought? It is an exceptionally rapid onset of drought conditions. True droughts usually develop over months and take longer to become significant or worse than what has occurred this year. Spring was not only wet here. It was wet in the South, with much wetter than average soils.
There are even some (red) patches of extreme drought and larger areas of severe drought now. So, there may be some aspects of the chicken-or-the-egg argument in examining this period of extreme heat. The upper-air pattern shown earlier would still have produced exceptional heat, but the high temps of late September and early October would not have been quite as high with moist soil. One could make the argument that a temperature of 94 with a dew point of 80 (I experienced that in Beaufort, S.C., in August) is more oppressive than 100 degrees with a dew point of 61.
The flash drought phenomenon was examined in the most recent issue of Scientific American. Meteorologist Eric Luebehusen is part of the U.S. Department of Agriculture team who produce the Drought Monitor. He told Scientific American: "Here you have a divergent signal where many of these folks have had near-historic wetness and drought all within 60 to 90 days," he said, describing a kind of weather whiplash. "People went from really wet to really dry, really fast."
What seems to be a marker of a flash drought is its scale. Unlike most droughts, the flash drying typically begins, says Luebehusen, over very small county-scale regions and then gradually spreads out. There may still be torrential thunderstorms close by to the very small regions initially, but these gradually dissipate as the flash drought begins to grow. For example, Alabama's Shelby County had moved to extreme drought and record heat while Birmingham – just 30 miles away – was not in drought.
Mark Swoboda, director of the University of Nebraska Drought Mitigation Center, leans heavily toward the climate connection. He told Scientific American droughts didn't used to develop this way. Flash drought was first discussed in his 2001 research paper, but didn't come into wider use until a flash drought took hold in the Great Plains in 2012.
John Nielsen-Gammon, Texas state climatologist, notes there has been an increase in both small scale precipitation variability and temperature variability in this era of a warming climate, and has the data to correlate with this trend over decades. Owing to the small scale of most thunderstorms, you can visualize the temperature differentiation between hit-or-miss locations, especially in the hot South.
On a larger scale, Alabama went from its wettest winter since 1895 to one of its most serious droughts on record now. Again, it is the variability that is most striking.
Yet, one noted scientist skeptic, Dr. John Christy at the University of Alabama-Huntsville, is not yet convinced flash droughts are tied to a warming climate. He notes Alabama suffered some extraordinary droughts in the 1930s and 1950s, before the era of warming got going. Christy is part of a small minority of atmospheric scientists who still point to the "dirty '30s" as a period of some of the worst extremes, including the Dust Bowl, believing those past extremes belie the extent of human influence on climate. Of course, it can be said human activity in plowing up so much of the plains with no soil conservation measures was behavior that enabled the Dust Bowl to develop. More importantly his academic theories focus on the United States. They don't match up well with arctic warming and global-scale warming, rising sea levels and oceanic warming.
In my own mind, the correlation between flash drought and a warming climate is highly suggestive. As a point of comparison, the link is not as well established as the link between arctic warming and episodes of a weakened jet stream and upper winds. The latter has been tied to the disastrous stallings of Hurricane Dorian over the northwest Bahamas, Harvey in southeast Texas, and Florence in the Carolinas.
Catch the latest in Opinion
Get opinion pieces, letters and editorials sent directly to your inbox weekly!