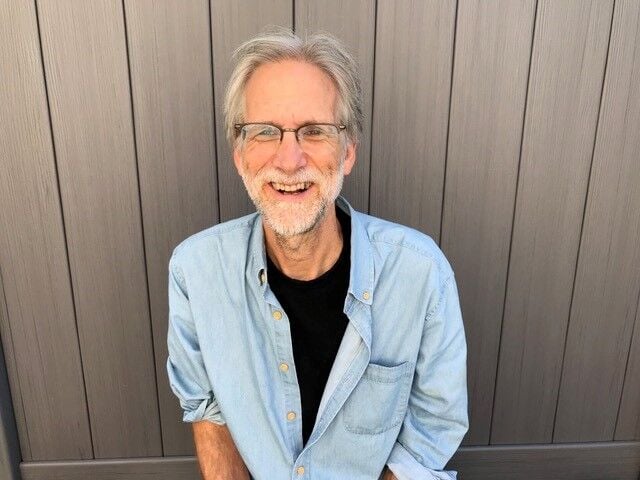 Mick Cochrane believes in the bunt.
He is a professor of English at Canisius College who sees something poetic about laying down a sacrifice one. So much so, in fact, that he really did write a poem about it.
And, like a perfectly executed bunt, it is rare and spare and beautiful. You can read it at the close of this column.
All this comes to mind just now because Japan beat the United States at its own game at the Tokyo Olympics. We don't mean just that the Japanese won the baseball gold medal by topping Team USA, 2-0. We are talking more specifically about how they did it.
Their first run came on an opposite-field home run. More to the point for this story, though, is that the other run came after a sacrifice bunt put a runner in scoring position.
American baseball is all about the long ball; in Japan, the sacrifice bunt still matters. And that matters to Mick.
His real first name is Hamilton, though no one ever called him that except the nuns who taught him and the IRS. His Mick-name of a nickname comes by way of Mickey Cochrane, the Hall of Fame catcher who played in the 1920s and 1930s.
(Mickey Mantle's first name really was Mickey; his father named him for Mickey Cochrane, whose real first name was Gordon.)
Author Garrison Keillor liked "How To Sacrifice" so much that he read the poem on his podcast in 2019. (You can listen to it here.) As it happens, 2019 was also the year when a record 16.2% of all hits in Major League Baseball were home runs. And it was the year that the number of successful sacrifice bunts fell to a record low 766, or just 0.16 per game. (MLB teams put down more than twice as many as recently as 10 years ago.)
"Chicks dig the long ball," as Nike once phrased it. Analytics mavens dig it, too. The numbers don't lie: Scoring runs in bunches usually beats crafting them one at a time.
Still, there is poetry – in Japan, make it haiku – in the finely wrought bunt. 
Robert Whiting, a historian of baseball in Japan, told NBC during the Games that teams there lay down sacrifice bunts three or four times more often than American major-league teams do. It is as much cultural as strategic.
"It is a heroic act to sacrifice bunt," Whiting said, "the whole concept of giving yourself up for the team."
Cochrane understands. When he played high school baseball growing up in St. Paul, Minn., he was a good bunter.
"I didn't have strength or speed," he said. "The bunt is about technique."
So is writing. Today Cochrane teaches creative writing and fiction writing at Canisius. Among his critical and creative interests are Raymond Carver, Bob Dylan, the art of biography – and the literature of baseball.
He has made his own contributions to that last category. "The Girl Who Threw Butterflies," his lyric 2010 novel, is about Molly Williams, a Buffalo girl whose father teaches her to throw a mean knuckleball before he dies in a car accident. She tries out for the eighth grade boys' baseball team to keep her connection with him.
USA Today book critic Bob Minzesheimer praised it as a "lovely coming-of-age novel seasoned with small doses of Zen, baseball lore and history." Sample sentence: "Even in Buffalo, the snowiest, grayest place on earth, spring eventually came."
All of which is to say that Mick Cochrane is an English prof who knows how to put English on the ball. Let Ernest Lawrence Thayer write of Casey's mighty swing. Cochrane offers instead a paean to the bunt.
The temptation is to say he hits it out of the park. But in this case, let's just say that he lays one down the third-base line, squarely on the chalk. 
Pivot in the box. Square up.
Surrender to the pitcher.
Slide your top hand up the barrel,
don't squeeze, keep your hands
You need to keep your balance.
Let the ball come to you — 
be patient. Don't stab at it.
Point your bat, absorb the shock,
and hope the ball stays fair.
Afterwards expect no high-fives,
no headlines, no contract
himself onto an all-star team.
You do it because that runner
on first, he needs to come home.
he's your brother, he's your son,
and you, you're the guy who still