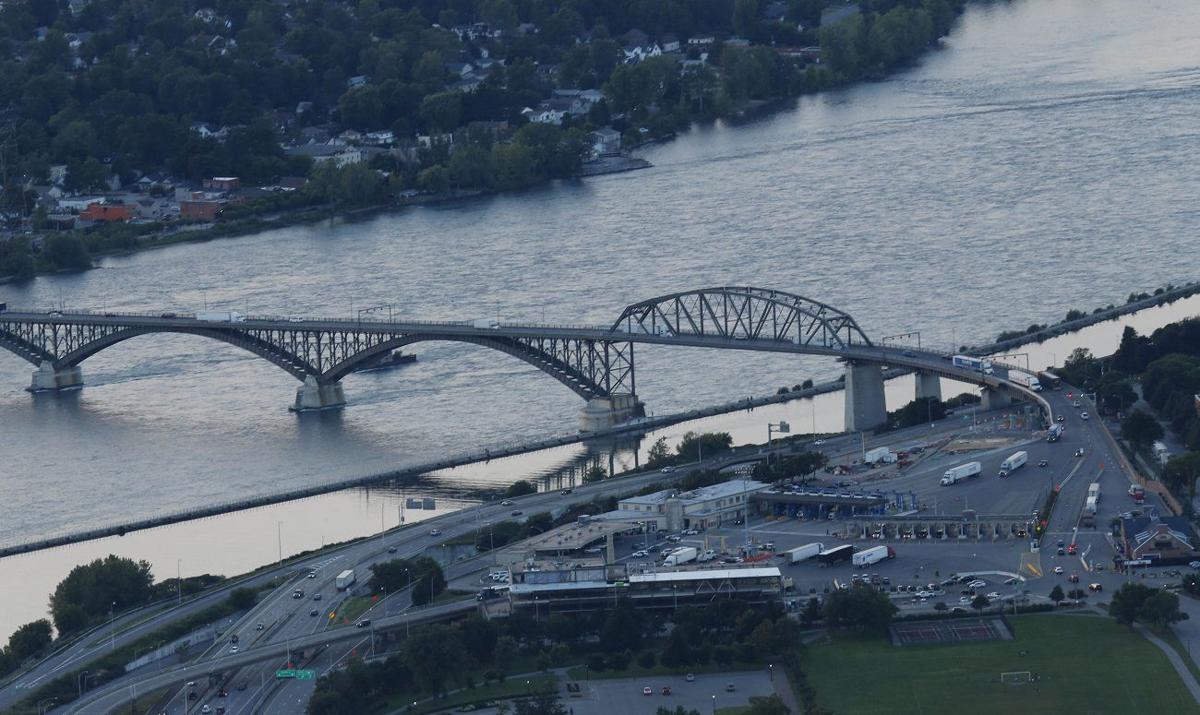 Memorial Day weekend, the unofficial start of summer, is upon us. And Canada is still closed.
For a lot of us, summer isn't summer without it. I have spent some part of every summer of my life in a cousin-shared cottage on the Fort Erie lakeshore – excepting last summer, of course. My fond hope is that we will get there at some point this summer, though that is no sure thing.
Allow me to share a bit about why some of us are homesick for our second homes. But first, let's stipulate this: The real costs of Covid are measured in lives lost and jobs gone, not in empty cottages. Pay no attention to lamentations about paying property taxes on property that can't be used; that sort of vulgarity puts the ugly into Ugly Americans.
Our loss is emotional, not financial. And that's what I'd like to talk about today.
One of the secrets of why so many of us love our time in Fort Erie and Port Colborne and the other Niagara Falls is simply this: When we are there, we are only a few kilometers from Buffalo, and somehow still a world away. We love Canada for not being us. In fact, in its honor, we ought to express this sentiment bilingually.
For more than a year it has been as if the Niagara River were the Berlin Wall. How best to measure this sense of loss? Maybe with our senses:
Smell: This is the one that hits you first, before you are even over the Peace Bridge. The air smells cleaner, fresher. (Canada is the third-most forested country on earth; it offers the fragrance of fir trees.) Then, once you reach the beach, a walk along the lake offers notes of fresh water. Even the bad smells – dead fish, sun-bleached seaweed – are good.
Taste: Think melted Canadian cheddar atop freshly grilled peameal bacon, and the biscuit-y goodness of Coffee Crisp candy bars, and ketchup-flavored potato chips, and ice cream with high milkfat, and Molson Stock Ale, and deep-fried fish stir-fried in ginger vinegar sauce at Ming Teh.
Hearing: The sound of waves gently lapping the shore is soothing and familiar. So too is the pleasing lilt of the Canadian accent, eh? And then there is that maple-glazed anthem, which we'll get back to in a bit.
Touch: To feel the caress of cool water and the sensation of sand between our toes is to feel family history across time. Our grandfather – great-great grandfather to some of us – bought the long, low little cottage more than 100 years ago. When we are there it is as if we can touch the generations before us.
Sight: Let me leave this part to my father, who wrote a novel called "Viking Summer" that is largely set in and around the little cottage with the stone hearth. The book was published 65 years ago, but lake views don't change much over time. Here Professor Desmond, a lightly fictionalized version of my late father, is getting ready to close the cottage after another summer season:
"Out over the blue lake a gull swooped and struck a fish. The small perch glinted silver in the strong yellow beak. Professor Desmond thought of sea kings and their Northmen's quarry. There was really something Viking in this northern landscape, in the cool wash of air flooding down from Labrador. The blue-eyed lake of Erie could, without warning, lash itself into berserker fury. In winter it wore frost rime in its beard."
The United States and Canada are friends for more than 200 years, and our family is a part of it for more than 100. That's why Canada's anthem sings to us, too.
Our home and native land!
OK, so Canada is not our native land. But as for home, we do have one there. We love the True North, strong and free. We can hardly wait to see it again.
And smell, hear, taste and touch it, too.