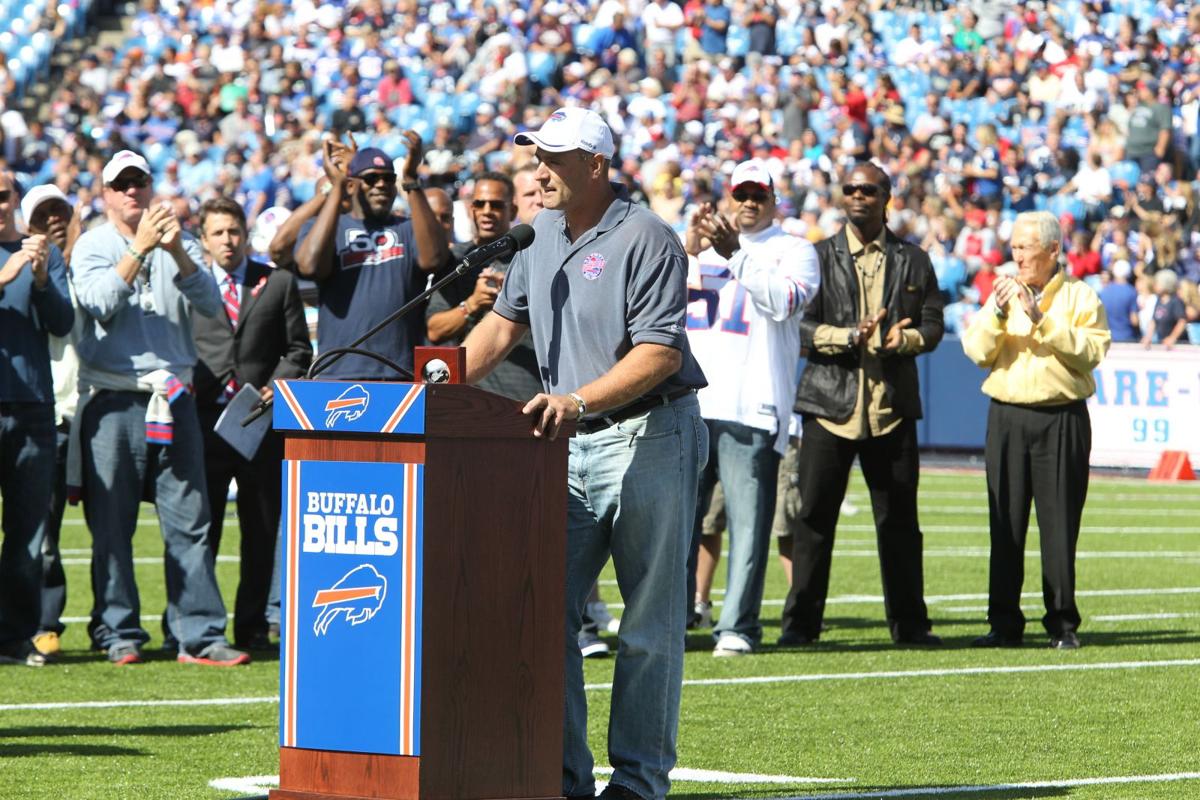 Phil Hansen remembers his NFL draft day as if it were yesterday, though it was really 30 years ago. What he remembers most is the waiting.
That's the name of a popular phone feature of the landline era that allowed people who were already on the phone to take another call. We take such things for granted in the cellphone era, but it cost extra back in the day.
"We were a bunch of college kids living in an apartment in Fargo, North Dakota," Hansen said. "We were too cheap to pay for call waiting."
Hansen was a highly regarded defensive end from North Dakota State, which was then in the NCAA's Division II. He knew he was going to be drafted, but not in what round or by whom, other than that it didn't figure to be in the first round. The third round sounded about right.
"They had 12 rounds then, and they did the first two on Sunday," Hansen said. "Now they've made a whole production out of it. But then it seemed like they just wanted to get it over with as soon as they could. So I watched the first round on TV, and I realized my status was moving up as more and more defensive linemen came off the board."
Russell Maryland, a defensive tackle, was selected first overall by the Dallas Cowboys. By the end of the first round, five more D-linemen had been taken. And then, as Hansen recalls it, ESPN's coverage ended with the first round.
"So now I don't know what's happening," he said. "I'm just waiting to see where I was going to go. And I'm just waiting for the phone to ring."
"I'm thinking it is going to be somebody from the NFL," Hansen said, "and then it was really my friend Jim from a mile away, and he said, 'Hey, did you get picked yet?' And I said, 'No, shut up, Jimmy! Don't call me! Get off the line! I've got to hang up!' "
Then another friend called. The last thing Hansen wanted was for an NFL team to get a busy signal, which is what would happen in those days without call waiting. He dearly wanted to know what team wanted him enough to spend a draft choice on him.
"The only clue you had was when people came into town to work you out. The New York Jets came a couple of times, so I just figured they were the most interested. So I kind of figured I must be going there. Come to find out that's not how the scouting industry works. But I was just happy to be going anywhere."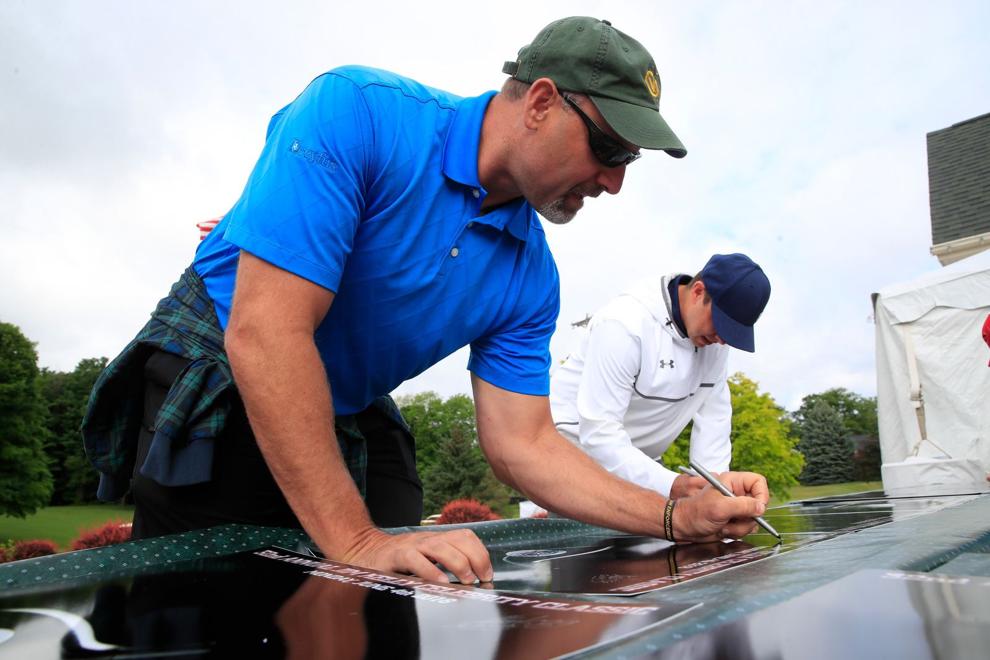 Then the phone rang again. This, at last, was The Call. Destiny on line one.
The Buffalo Bills had selected him as the next-to-last pick of the second round, 54th overall. Hansen doesn't remember whom he heard first, but said he spoke with Bill Polian, the general manager, and Marv Levy, the coach, and Walt Corey, the defensive coordinator.
"They passed the phone around so I could talk to everybody," Hansen said. "I don't remember what was said. I wasn't taking notes. It was just a whirlwind. So, you know, pretty exciting day, all in all."
Hansen was going to a team that had just played months earlier in its first Super Bowl. He had grown up as a Minnesota Vikings fan, because their games were the ones on TV in North Dakota, but he had never seen an NFL game in person.
"The first NFL game I saw," he said, "I was in."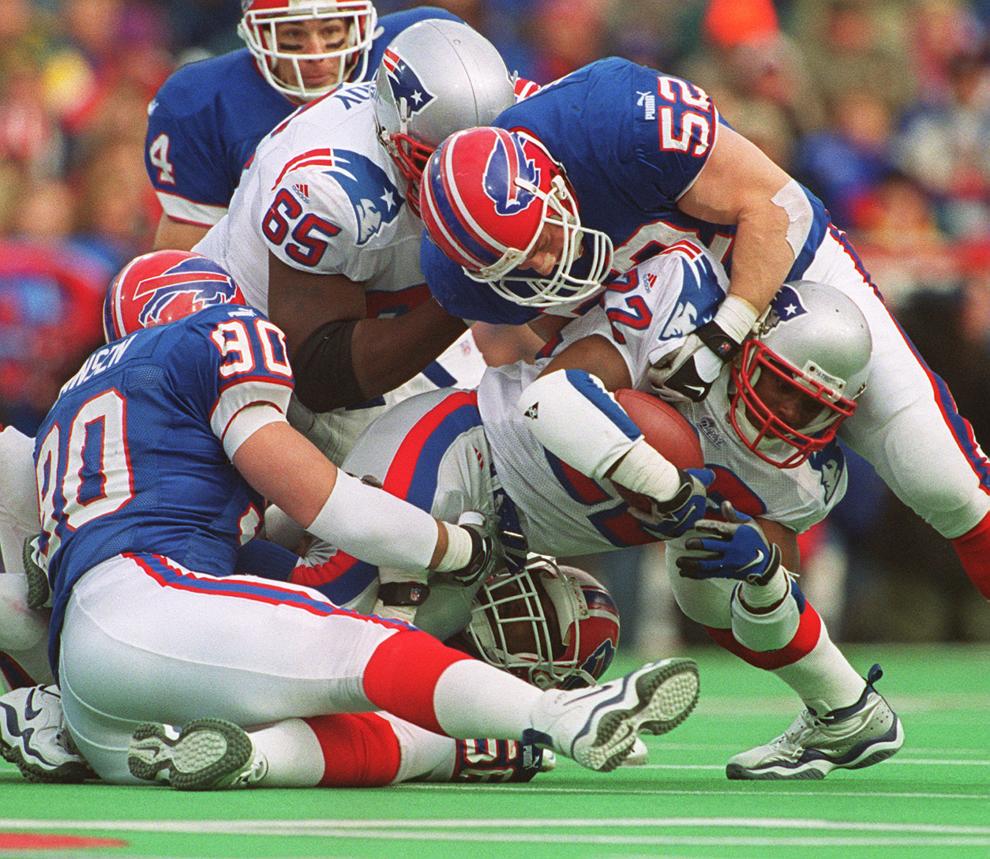 That was a preseason game – in London, no less – in which the Bills beat the Philadelphia Eagles, 17-13. The Bills would play in three more Super Bowls in Hansen's first three seasons. He would play 11 seasons in Buffalo as a fan favorite.
"I'm just glad it was Buffalo that drafted me," he said. "It was a good fit, a good marriage, for so many years. I'm just glad they took a chance on a kid from North Dakota. I'll always have a soft place in my heart for Western New York. People treat you so well there."
This week, when the NFL draft comes around again, Hansen will be watching. Like many Bills fans, he's hoping they select an edge rusher.
"It's always great to take defensive linemen. Nothing wrong with that," he said. "If you can get a Bruce Smith, you can do a lot of damage and change games around."
Smith was the first overall pick in 1985. The Bills don't have such luxury this time. Their turn will come late in each round, as it did when they called Hansen's number in 1991.
"Bruce was a game-changer kind of guy," Hansen said. "But, yeah, if you can get a Phil Hansen in the later rounds, that might be good, too."
He fondly recalls that draft-day phone call 30 years ago, of course. He also cherishes another call he got from the Bills, much later. This was 10 years ago, and it was Ralph Wilson, the owner, who had good news:
Hansen's name was going up on the Bills' Wall of Fame.
"Very few things surprise you in life anymore that are good," he said. "So when Ralph called, that was pretty special."
And he didn't even need call waiting.