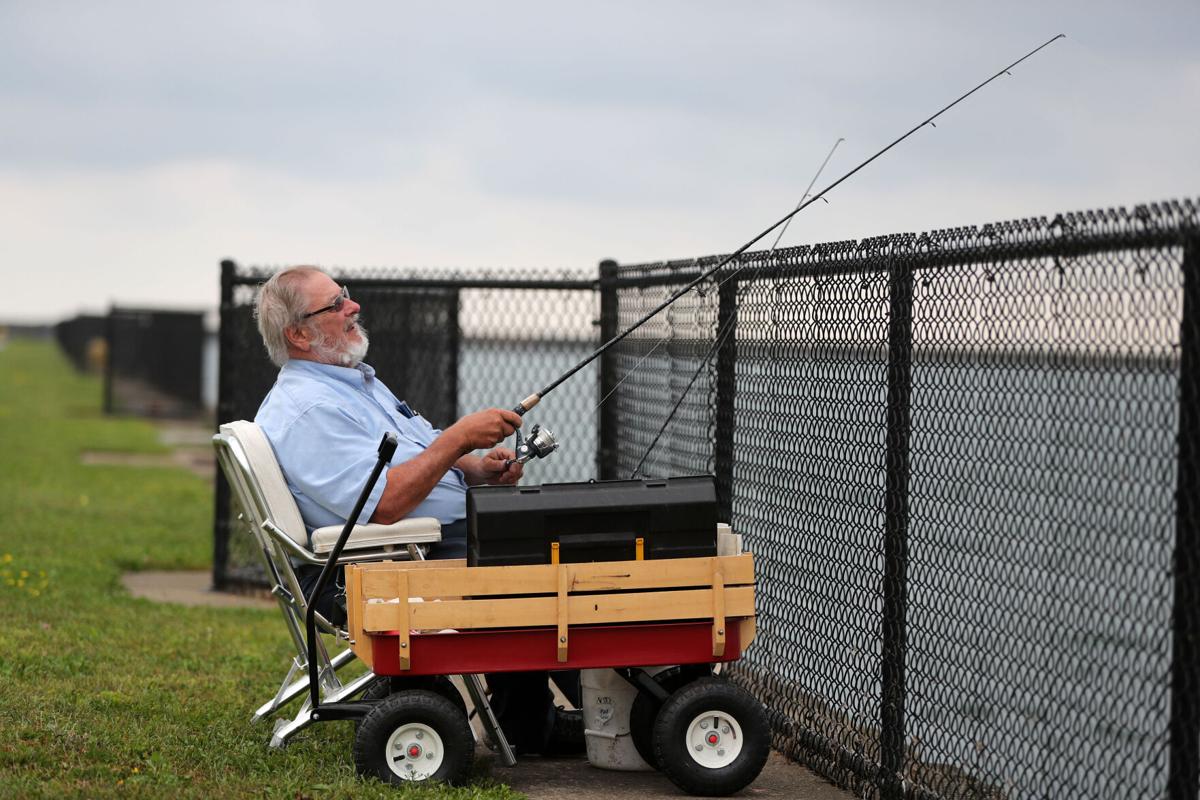 The cooler conditions on Wednesday will be the exception to the rule over the next couple of weeks. An exceptionally warm late September-early October pattern will, in fact, be the rule most days. Perhaps a new study adding support to the hypothesis of Arctic warming leading to more frequent extreme winter weather events will cool you down. We'll get to this later in this article.
At least the storms around 2 a.m. Wednesday morning were not as intense as those during Sunday and Monday overnights. As many of you know, due to a scheduled major component upgrade in the Buffalo National Weather Service Doppler radar, we've been doing some storm tracking from a distance, with the help of the Environment Canada Dopplers in Ontario.
Both NWS and private sector meteorologists will be glad to see this vital scheduled two-week radar project completed.
We're now running about 1.4 inches above average in Buffalo September rainfall, which is not unusual. Our monthly mean temperature, including Tuesday's 84 degrees, is 1.8 degrees above average, which is also not unusual. What will be unusual is the forecast persistence of the coming warmth. Although an occasional cold front will cross our region, as has been the case Monday and Wednesday mornings, a dominant warm ridge of high pressure will boost readings most days well above the current average high of 73.
The broad-brush evidence of this trend is evident in Climate Prediction Center temperature probability outlooks. First, there is the six- to 10-day outlook, which brings the northeast and middle Atlantic regions an exceptional 80% probability of warmer than average temperatures.
In the nearer term forecast, warmth will begin to build after Thursday's upper 70s, already about 5 degrees above average. By Friday, we'll be back to the low 80s. Due to more cloud cover for parts of Saturday, and the near proximity of a front with a few light spotty showers possible, we should have a high near or just below 80. Sunday looks dry with more abundant sunshine, with the high returning to about 80. (Down in Miami, the Buffalo Bills will be dealing with upper 80s-90 and high humidity, and the chance for a few thunderstorms.)
This pattern will favor daily highs in the low to mid-80s, likely with some uncomfortable humidity. The European ensemble upper air pattern early next week sums up the story.
Again, there will be occasional cold fronts passing through to bring briefly cooler weather. As of now, there are no signs of additional setups for potent thunderstorms in the next week, so we'll be catching a break after three consecutive nights with frightened dogs.
A new study sponsored by the National Science Foundation continues to add more conclusive evidence to support the idea a warming Arctic will periodically weaken the polar jet stream, slowing it and allowing the polar vortex to buckle southward. When this happens, a brutal cold outbreak can result over parts of North America and Eurasia for several weeks at a time. This phenomenon appears to be a primary cause of last February's paralyzing snow, ice and bitter cold pattern over the southern plains, which led to the catastrophic failure of the Texas power grid. It also was behind the incredible cold we experienced in February 2015, when we endured the coldest month on record in Buffalo, with a mean temperature of 10.9 degrees.
The weakened polar jet stream allows a disrupted polar vortex to develop as the jet buckles southward in places. The jet stream weakens due to a lessened temperature contrast between the warmed high latitudes and the mid-latitudes.
In the new study published this week in the journal Science, co-author Dr. Judah Cohen warns that in the face of growing evidence of the connection between the warming Arctic and periodic disruptions of the polar vortex, we may be unprepared for the consequences of these disruptions. If a society and its leaders assume global warming simply means milder winters, the lack of preparation for events such as the February cold disaster in Texas will worsen the impacts, costs and dangers. The National Science Foundation study establishes a causal link between this facet of climate change in the Arctic and occasional but increasingly frequent brutal periods of extreme winter weather to the south.