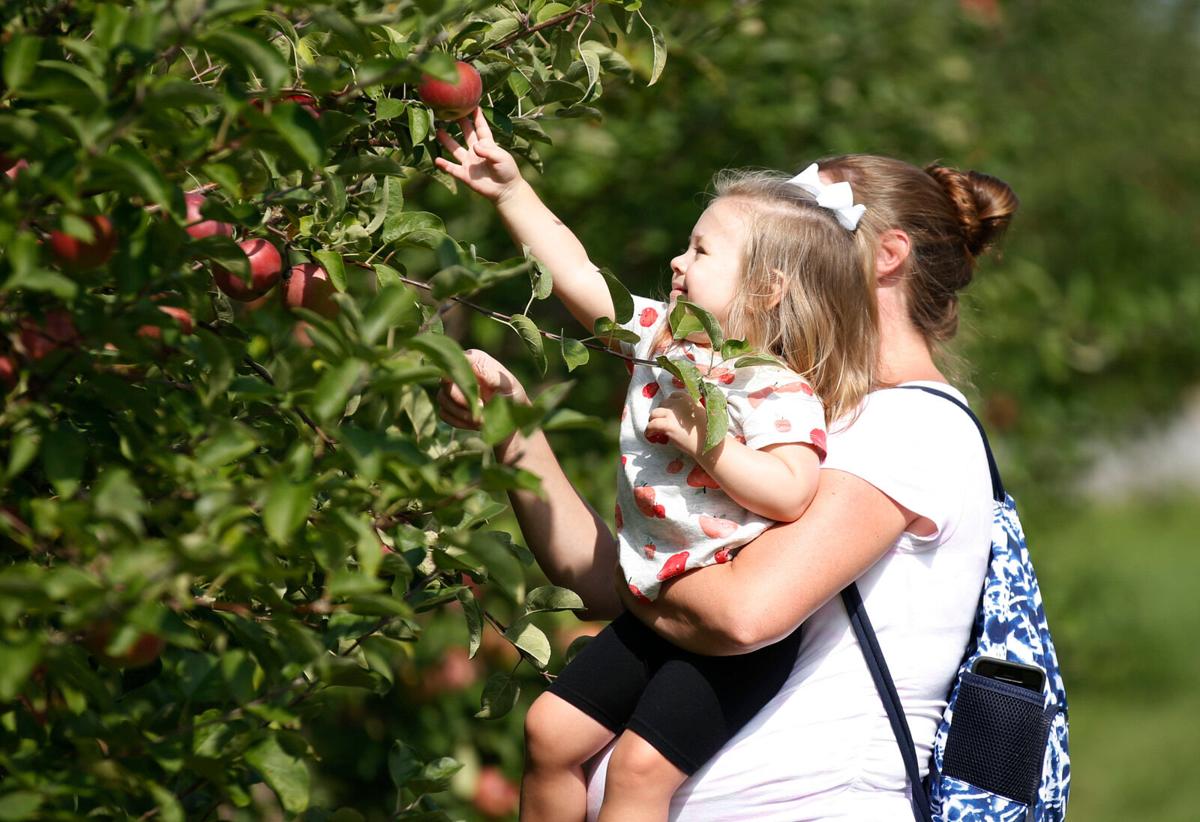 The forecast is rather straightforward this week. After a warm but windy Monday, a few light showers may cross the region Monday night with the passage of a cold front. Behind the front, slightly cooler temperatures in the low to mid-60s will return on Tuesday, with a breeze out of the northeast and north, and more abundant sunshine in the afternoon. Sunshine will be dominant Wednesday into next weekend as well. With Canadian high pressure bringing in a northeast flow, Thursday will probably be the coolest day of the week, topping off in the low 60s.
We should be back to the seasonable mid-upper 60s Friday through Sunday. Evaporation slows with these temperatures and lower sun angle, but you may still want to water plants like tomatoes with such limited rainfall chances in the next seven days.
The Climate Prediction Center, with good model support, is very confident of unseasonable warmth to our west prevailing much of the time over the next two weeks. In the eight- to 14-day outlook, they give us a good probability of higher than average temperatures most days.
The most important tool scientists have to determine evidence of the world's past climate periods, atmospheric gas composition, and even past bacterial and virus life forms is found in ice cores. Paleoclimatologists have been drilling, extracting, studying and storing ice cores for many decades, in order to make comparison with the current climate.
A key ice core examination site is on the campus of Ohio State University in Columbus, at the Byrd Polar and Climate Research Center. The scientists who conduct this research are beginning to find the sheer speed of glacial and high latitude thawing is now negatively impacting their efforts to gather this critical evidence. In a Reuters article this month, a story of how this warming badly damaged what was to be a major sampling site was outlined. In 2018, an international team of scientists scouted a glacier high in the Swiss-Italian alps, took a small core sample which revealed great potential research opportunities, only to return in an expedition in 2020 to find "in the two years it took for the scientists to return with a full drilling set-up, some of the information that had been trapped in the ice had vanished. Freeze-thaw cycles had created icy layers and meltwater pools throughout the glacier, what another team member described as a water-laden sponge, rendering the core useless for basic climate science."
Glaciologists and paleoclimatologists have been raising multiple alarms. Glaciers have been melting much faster than earlier predicted by climate models and computer simulations. First and foremost, this is a canary-in-a-coal mine warning about the speed of warming, as detailed in a short NPR interview with scientist Bob McNabb.
The pace at which the planet is losing glacial ice is rapidly increasing. From 2000-2004, a study in the journal Nature showed the annual loss was 227 billion tons, or gigatons of ice. After 2015, the rate of loss had increased to 298 gigatons. A single gigaton would fill NYC's Central Park to a depth of 1120 feet of ice.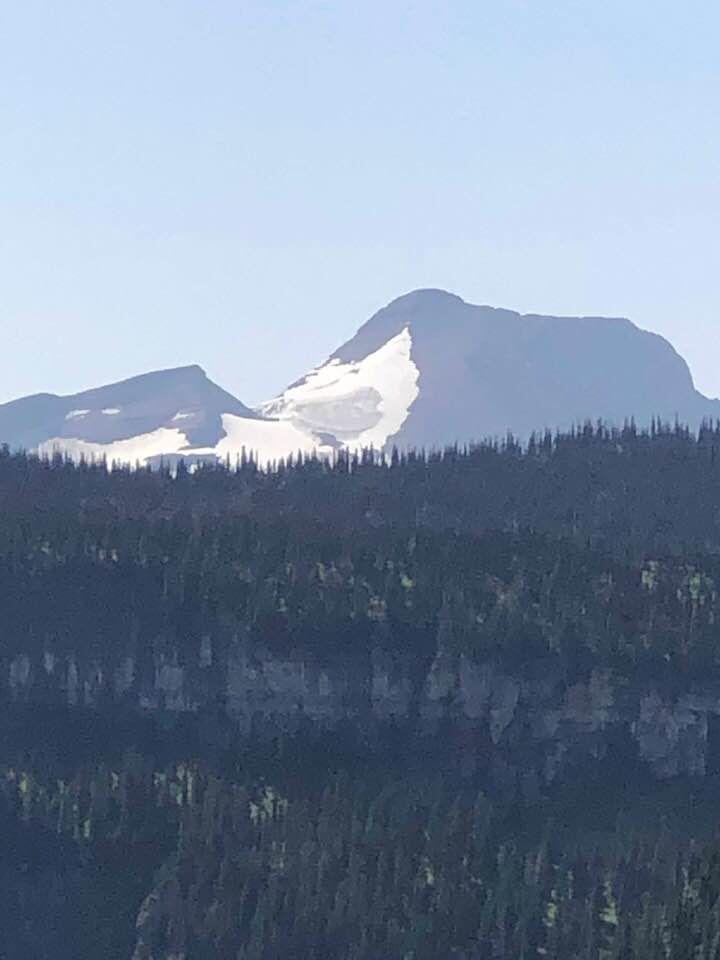 Just two summers ago, I took this photo of the "largest" glacier left at Glacier National Park in Montana, shrinking rapidly according to the National Park Service. 
Paleoclimatologists point out melting glaciers no longer absorb atmospheric gases for future sampling. The body of potential evidence is certainly not gone, but it is shrinking quickly.
Much has been written concerning the high likelihood Mars once possessed vast oceans and many rivers, compared to the small icy areas at the planet's poles existing today. A new study reveals Mars' oceans never really had a chance, because Mars is simply too small with too little mass to hold on to large amounts of water. The study suggests the Martian data will help to establish a threshold for size and mass when examining exoplanets around other stars, and gauging chances for abundant life on such planets. The lack of mass meant Mars' gravity was inadequate to keep oceans beyond about 3.5 billion years ago, or to hold on to the planet's magnetic field, also vital to hanging on to oceans. (Still, there is evidence of just a little water left on the barren red planet gathered by NASA's spacecraft exploring the planet.)
Our planet has the magnetic field largely absent from the other three rocky planets in our solar system, detailed nicely in this NASA article.