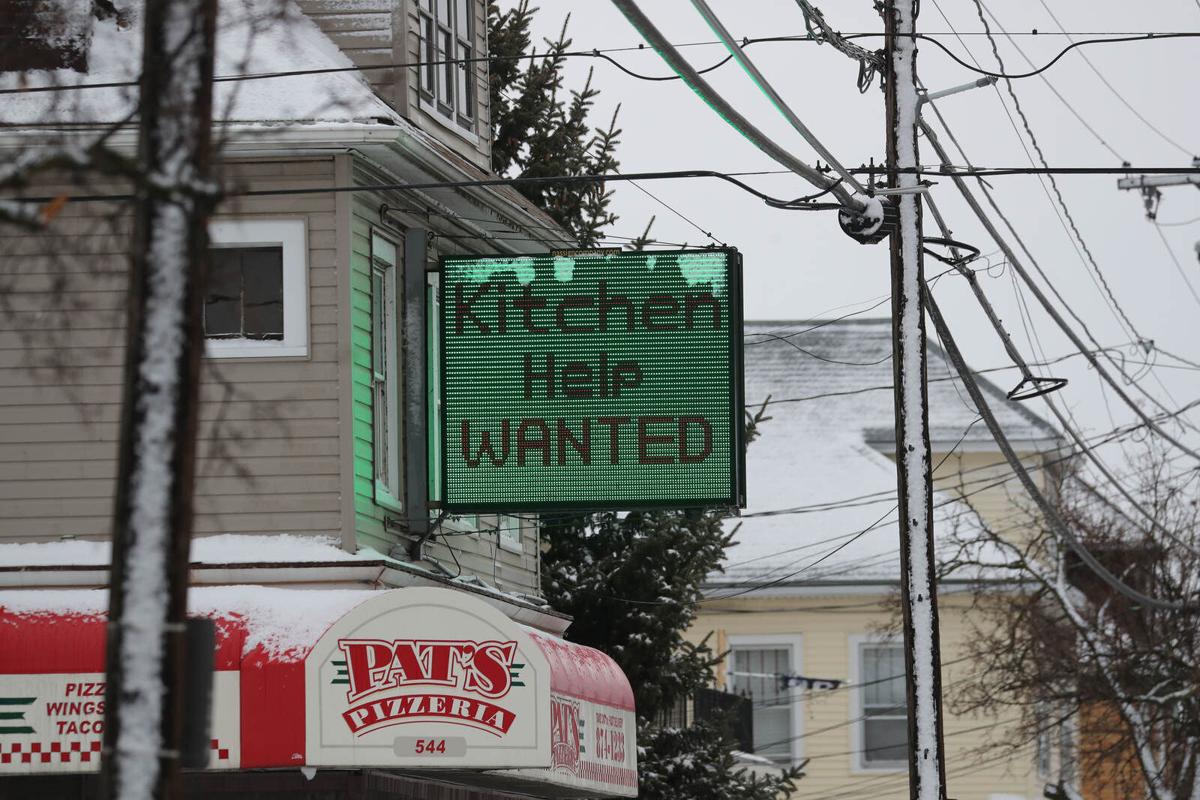 Just when things are starting to look up with the Covid-19 pandemic, we get a stark reminder of just how far we have to go to get back to normal.
That's especially true with the Buffalo Niagara economy. It's been gradually opening back up as Covid cases drop. Restaurants are operating at 75% capacity. Weddings can be bigger. A limited number of people can attend concerts and sporting events.
And it will only get better as more people are vaccinated. About 1 of every 5 people in Western New York has received one shot, and about 1 of every 9 have been fully vaccinated, according to state Health Department data.
"Going forward, there's a lot of positivity about where we're going as an economy," said Julie Anna Golebiewski, a Canisius College economist.
But the Covid-19 pandemic dug a deep hole in the region's economy, and data released Thursday by the state Labor Department shows that we still have a long way to go for the local job market to get back to normal.
By mid-January, we still had almost 50,000 fewer jobs than we did when the pandemic began last March. That means, to get back to normal, we need to regain about 1 of every 10 jobs that we had at this time last year.
"That's still a big hole," said Fred Floss, a SUNY Buffalo State economist.
And don't expect it to be quick, either. It took 10 months for the region's economy to recover 60,000 jobs, or a little more than half of the staggering 110,000 jobs that evaporated during the lockdown last April.
"I think it will be six months – plus" to recover all of the remaining jobs, Golebiewski said. "Employment will pick up. It will just be a while before we recover fully."
Floss is even more cautious. "I think we still have another full year," he said. "I think there's going to be some more bumps in the road in employment. It's not going to be straight up."
Still, there are reasons to be optimistic that better days are ahead and that the pace of the rebound will speed up.
The federal stimulus package approved this week will bolster consumer spending and throw a lifeline to restaurants that have been struggling to survive. It likely will prevent a wave of government job cuts that economists had feared was coming by plugging budget gaps.
And as more people are vaccinated, travel and tourism might pick up this summer, giving a welcome boost to hotels and restaurants, where 1 of every 4 jobs that existed a year ago has disappeared.
It's clear the job market still is struggling, though. The number of workers filing for unemployment benefits for the first time – the most timely measure we have of the region's job market – remain unacceptably high.
We've been averaging a little more than 3,700 new jobless claims a week since the beginning of the year. That's about 50% higher than the levels we saw during the late summer and mid-fall, before the November "orange zone" restrictions took effect. It's also about three times higher than a year ago, back when things were normal.
So there's still a lot of turnover in the job market, with people losing jobs at an elevated rate. And the concerning part is that the pace of filings picked up through most of this year, even as the orange zone restrictions were eased.
But there was a bright spot in the jobless claims data released on Thursday. The number of filings during the first week of March was the second-lowest since the week of Christmas.
The stimulus package also helps here, too, extending the extra $300 in unemployment benefits through Sept. 6, and making the first $10,200 of those payments nontaxable for households with incomes under $150,000. It also provides a 100% subsidy of COBRA health insurance premiums through the end of September to laid-off workers can remain on their employer health plans at no cost.
The aid to state and local governments, as well as schools, that was included in the stimulus package should shore up government employment.
The number of government jobs has been inching down for the last four months, but most of those positions had been immune from much of the economic pain caused by the pandemic. Government jobs are down by 6% since March, which is much better than the region's nearly 10% decline over that same time.
And it could get better. The stimulus aid closes big budget gaps, which should mean that most of the government jobs that were in jeopardy now are relatively safe. Others could even return. That's a big deal for the Buffalo Niagara region, where nearly 1 of every 6 local jobs comes from either a government agency or a school.
But the revised job data also showed local manufacturers in a much less flattering light. For most of the year, the monthly jobs report showed surprising strength in the region's factories, which at first appeared to be adding jobs during trying times.
It turns out, that was wrong. The revised job numbers show that manufacturers locally did feel the sting of the Covid-19 recession, with 17% of the region's factory jobs disappearing last April and then slowly rebounding. Factory employment still isn't back to where it was, down almost 7% from a year ago in January. That's a loss of 3,400 jobs.
"There's really only positive news going forward," Golebiewski said. "But with the revisions, the hole that we're digging ourselves out of is deeper than we thought it was."