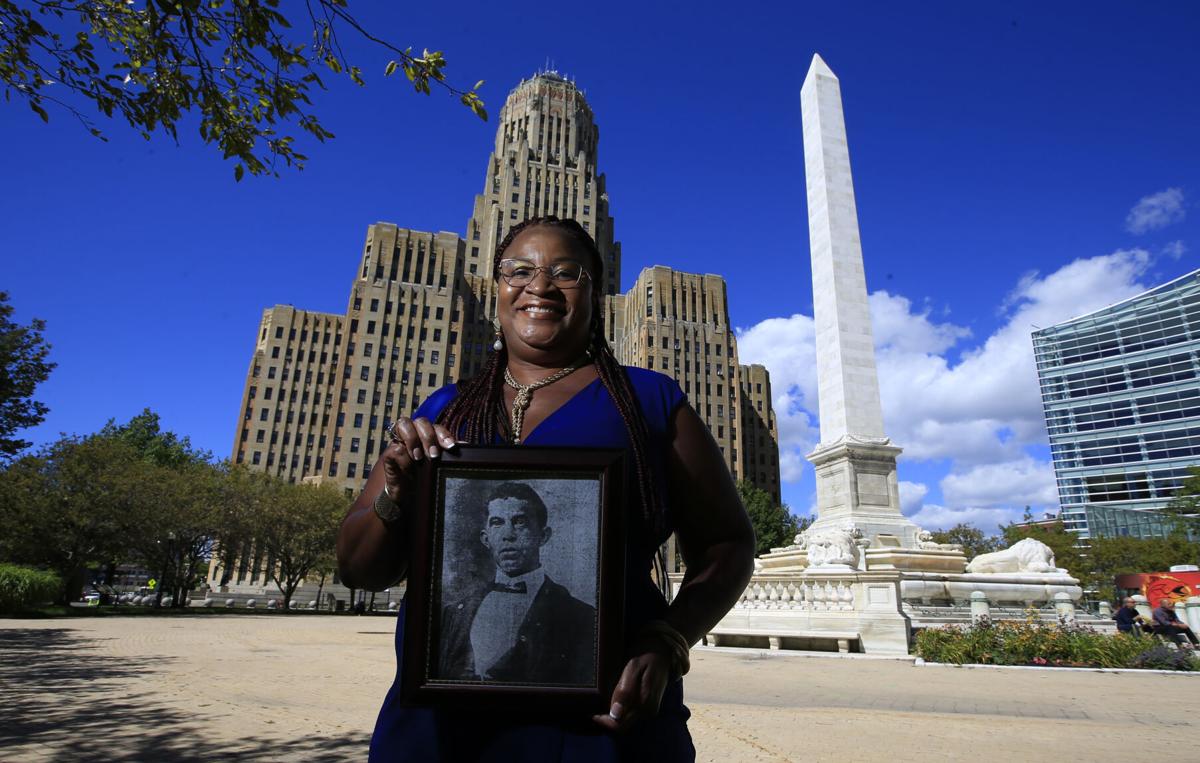 George Arthur was born in 1933, about 26 years after the dedication of Buffalo's McKinley Monument. As a young child who rarely went to Niagara Square, the great obelisk in front of City Hall "was the farthest thing from our minds," as he puts it, both geographically and emotionally.
Yet Arthur, 86, who eventually become president of Buffalo's Common Council, grew into a keen student of civic history. The monument commemorates a traumatic American moment that occurred 119 years ago this weekend, when President William McKinley was fatally shot by Leon Czolgosz in the Temple of Music at the Pan-American Exposition.
Arthur reflected recently on how a bystander's courageous attempt to intervene was all but forgotten in the years after the assassination. In September 1901, many journalists wrote with initial admiration of James Benjamin Parker, an African-American waiter from Georgia who stood in the receiving line, then tried to save the president from a self-described anarchist.
More than ever, say Parker's champions, it is time to know his story.
Parker, a Georgia native who had also worked as a porter, constable and letter carrier, was praised by witnesses for preventing Czolgosz from taking a third shot – an account, Nevergold wrote, quickly seconded by Samuel Ireland, a presidential Secret Service agent who said he saw Parker knock away the gun.
In a talk Parker offered a few months later, found in documents provided by researcher and genealogist Megan Smolenyak, he described his response to Czolgosz:
"I gave him a lick that sent him down and knocked out two of his teeth, and then finished him with a 'Georgia twist.'"
That fast reaction gave McKinley a chance to survive - though the president died eight days later after gangrene overwhelmed his system. 
"People don't know that history because it hasn't been taught," said Arthur, who has spent years illuminating deep heritage within Buffalo's African-American community. "But everyone right down the line ought to know it."
The tale took on even greater meaning in recent months, as Niagara Square became a centerpiece for many protests supporting the Black Lives Matter movement. The monument, symbolic of McKinley's death, was both a powerful gathering point and an occasional target for vandals.
In a community being asked to come to terms with its own past, Parker's advocates see a lasting association between his courage and the higher ideals that obelisk is meant to represent. In 1901, when lynchings in the South remained a lethal form of terror and sanctioned racial segregation was commonplace, Parker's heroics offered a burst of sweeping national pride to African-Americans weary of cruel treatment - until the credit was suddenly rolled back.
While Czolgosz was found guilty at trial and sentenced to death, Parker, surprisingly, was not asked to testify. As Scott Williams, professor emeritus of mathematics at the University of Buffalo, lays out in a detailed web site, Parker's role – celebrated at first - was abruptly questioned, undermined or wiped out by some of the same newspapers and witnesses, including Ireland, who once lauded his name.
More than a century later, Williams believes the tale is one of enduring honor.
"The McKinley assassination was one of the major things that ever happened in Buffalo," Williams said, "and what Parker did really ought to be known."
As Nevergold points out, his fearlessness ascended into a much larger statement. It occurred at an international exposition offering such blatantly racist and demeaning exhibits as "Darkest Africa" and the "Old Plantation," touching off a drive in Buffalo's African-American community to bring in an alternative and far more respectful portrayal.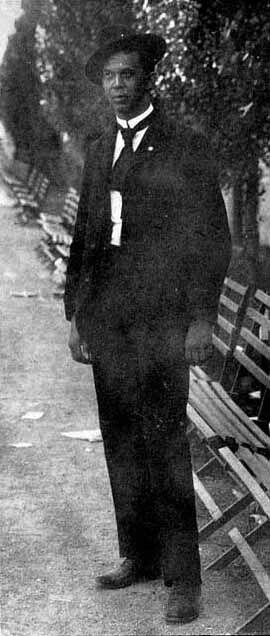 In that landscape, news of an African-American hero saving the president was a lightning bolt of affirmation for people asserting their fundamental dignity – and helps explain the passion of their response when the notion of Parker as selfless patriot abruptly came under siege.
An editor at Buffalo's old Courier newspaper, Kachun discovered, went so far as to make the staggering claim that even if Parker did wrap up Czolgosz, it was "instinctive, almost involuntary," rather than noble.
"The age-old story in this country is that Black people take actions - heroic or patriotic or courageous or what have you - and then they get erased," Kachun said, a conclusion only amplified by his research.
He and Nevergold both described how community leaders held a packed meeting at the Vine Street African Methodist Church, sharing their disbelief at sudden attacks on Parker's reputation. The suspicion was that many who had been around McKinley were loath to admit a courageous and quick-thinking African-American waiter did a better job of protecting the president than men charged with the duty.
Nationally, there was a burst of reaction in Parker's defense, including a searing poem by the Rev. Lena Mason, "A Negro in it," tying together attempts to demean his heroism with nationwide oppression of Americans of color.
According to documents provided by Smolenyak, Parker – whose 6-foot-6 stature led many journalists to call him "Big Jim" or occasionally "Big Ben" - traveled to Washington, D.C., during the yuletide of 1901 to a warm greeting from many officials who still believed in him, including President Theodore Roosevelt at the White House.
For a time, Nevergold wrote, Parker offered traveling lectures about events in Buffalo, though newspapers eventually reported he was struggling with mental illness. Parker was admitted to the mental health ward of a Philadelphia hospital in late March 1907. While most reports on his life say he died a year later, Smolenyak discovered in her research that his death certificate was dated April 13, 1907, about two weeks after he arrived at the hospital, with the primary cause of death as heart disease.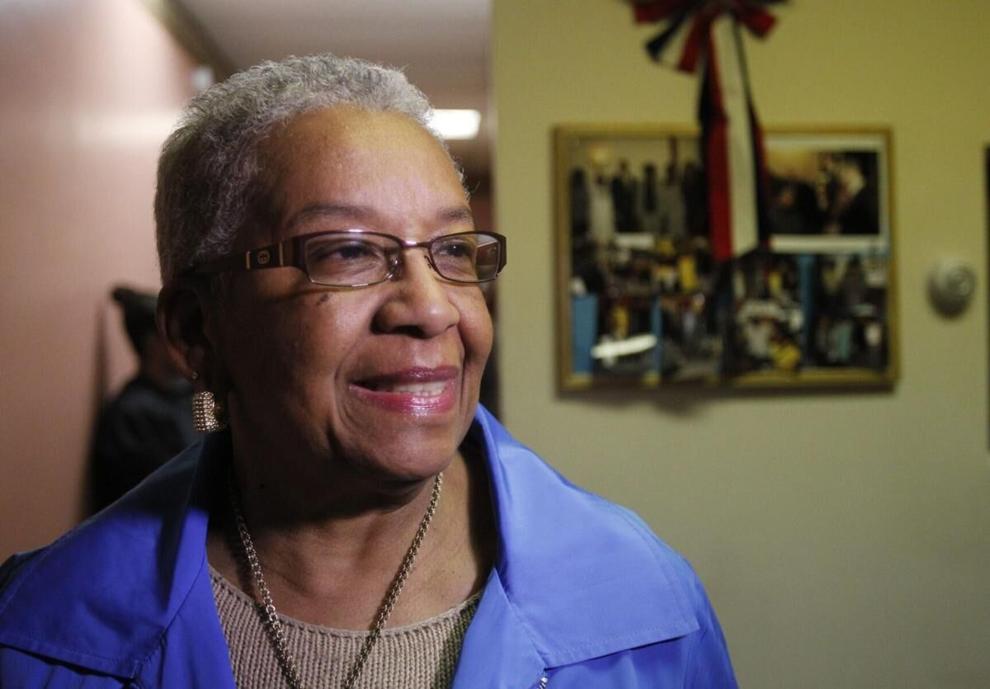 Parker, only 50, died a few months before the elaborate monument to a murdered president was dedicated at Niagara Square. For reasons Smolenyak suspects are again tied to extinguishing Parker's place in history, it was almost a year before news of his death was made public, and the papers said no one claimed his remains.
Today, lifted by passionate movements to shine light on overlooked African-American achievements, efforts accelerate to embrace and restore Parker's legacy in Buffalo. Associate superintendent of schools Fatima Morrell, who considers Nevergold a mentor, said the cultural realities of the Pan-Am Exposition are part of the "Our Story" initiative for high school students, spotlighting heritage in communities of color.
"Think of this," Morrell said. "Czolgosz shot the president, but Jim Parker prevented a third shot that would have killed him on the spot. He was a hero, and he wanted nothing for it, and then was pushed aside."
That level of character, she said, deserves lasting memory. "When we finally go back into the classroom," Morrell said, "this is a story we want elevated."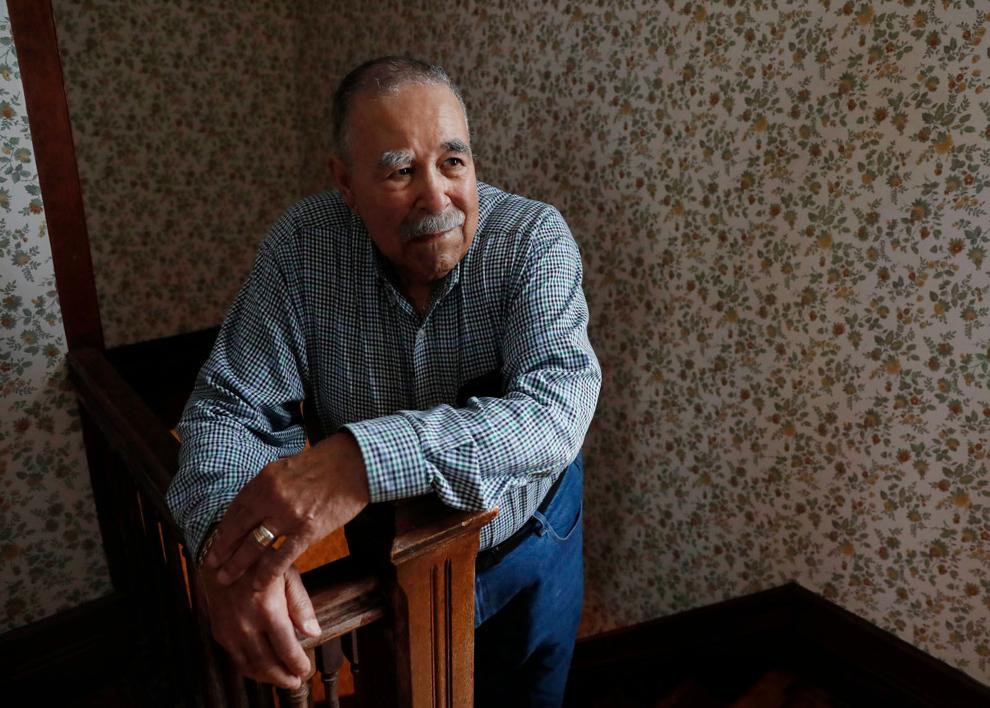 George Arthur, a driving vision behind Buffalo's Nash House Museum, has always seen honest narrative as a force of rejuvenation. If the strength of any city is built on unflinching self-reflection, then Jim Parker is a living part of why that obelisk rises at Niagara Square, and Sept. 6 ought to be a day when children in this community fully understand what he did and what he lost.
"You always want to read the fine print," Arthur said, "and the fine print is that a Black man saved McKinley."