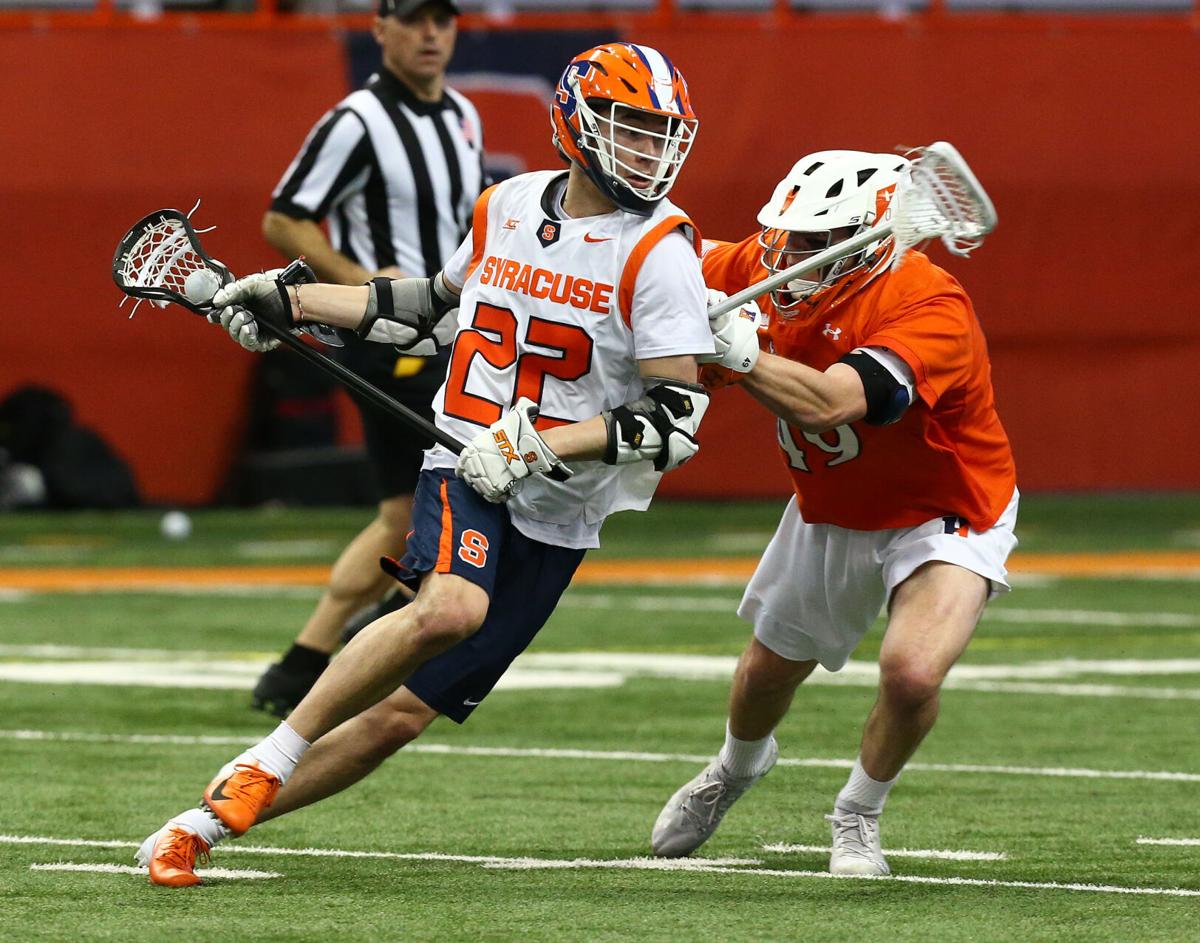 Chase Scanlan plays for the Iroquois Nationals lacrosse team, while Dylan McNally is a member of Ireland's national men's team. They are both 20, raised with a love for lacrosse in communities separated by hundreds of miles, but they are linked by a selfless choice based upon one powerfully shared appreciation.
"It's their game," McNally said of lacrosse and the Haudenosaunee, or Six Nations. "They gave it to us."
Scanlan, who grew up at the Seneca Nation's Cattaraugus territory, is an All-American attackman at Syracuse University. He also plays for the Iroquois Nationals, an international team representing the Six Nations, emissaries of a game they play as a gift from the Creator.
McNally, who attended high school in Medfield, Mass., is both a midfielder for Canisius College and a member of Ireland's national lacrosse team. He qualifies because his father was born in Ireland and his grandparents are still there. Making that team, he said, "is crazy, a surreal experience."
Yet he said he supports last week's decision by Ireland team administrators to surrender their slot at the 2022 World Games to the Iroquois. Sure, McNally said, he wishes Ireland could be there, but he felt the shock wave that rolled through the lacrosse world this summer when the Iroquois Nationals were not invited in the first place. That was based on how the World Games recognized eligible nations, standards renegotiated since that time.
As for the Irish, there is a history of a long, mutually supportive bond with native people – including, as the Washington Post reported, almost $6 million in donations this year to help Navajo and Hopi communities wounded by the Covid-19 pandemic. 
Ireland's choice to step back for the Iroquois "was really cool, to be honest with you," McNally said.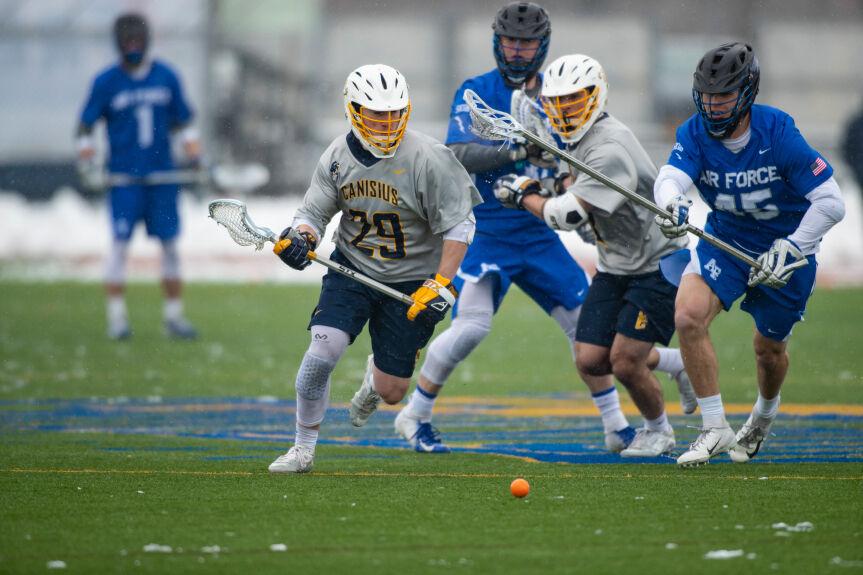 The Nationals responded with warm and ongoing thanks. "It's something you don't see much in this day and age," said Rex Lyons, a member of the team's board of directors, who joins many in the lacrosse community in viewing the magnitude of the World Games as a step toward an ultimate milestone. During Scanlan's childhood at Cattaraugus, for instance, he gradually became aware of how lacrosse was missing from the Olympics, the quadrennial gathering of the world's finest athletes.
To say he daydreamed about the Olympics would be a little much. Still, Scanlan was certainly conscious of what that kind of global stage could say about a game he describes as a means of joyous gratitude toward the Creator.
"It'd be an unreal showcase to the world about who we are as a people and a confederacy," Scanlan said.
As an explosive junior attackman at Syracuse, he wears No. 22, a legendary number in the college game. That kind of skill also provides him with what he passionately describes as the honor of playing for the Nationals, founded almost 40 years ago with deep roots in native territories in Upstate New York and Canada.
The first step toward Saturday's Haudenosaunee Wooden Stick Lacrosse Festival in Syracuse began six years ago, at the Seneca Nation's Cattaraugus territory. The Senecas brought together lacrosse players from throughout the Six Nations. They used wooden sticks and a leather ball in what the Iroquois describe as a "medicine game," a traditional means of thanksgiving, spiritual clarity and healing. After
The squad found itself swept up by unexpected international tumult this summer, after it initially was left out of eight possible berths made available for the first-ever World Games appearance by men's lacrosse in 2022 in Birmingham, Ala.
The exclusion touched off an uproar within international lacrosse, where the Iroquois are not only deeply respected as competitors – the men's team is ranked third in the world – but embraced as ambassadors of the culture that brought the world the game.
That loyalty was strong enough to lead Ireland to make what Darryl Seibel, chief communications officer for World Lacrosse, called a statement of lasting resonance.
Ireland "has a real reverence for the game," said Leo Nolan, executive director of the Nationals, expressing full appreciation for what McNally and his teammates are giving up. An Iroquois 20-and-under team will be in Ireland in 2021, Nolan said, and Iroquois officials are already thinking about ways of saying thanks to the host nation for the magnitude of such a choice.
Scanlan, too, expressed his gratitude. He said he never lost faith the Nationals would be at the World Games, but worried a decision "would happen so late we wouldn't have time to prepare."
That competition is seen as a high-level athletic destination, which means simply getting there is a mark of accomplishment for lacrosse. But it also opens the door a little wider to a goal of particular intensity for many who have spent lifetimes dedicated to the game.
Two years ago, the International Olympic Committee granted provisional federation recognition to World Lacrosse. The 2028 Olympiad will be held in Los Angeles, and there is a strong chance, based on precedent, that the organizing committee will be allowed to propose and then include a few new sports.
While everyone I spoke with emphasized the possibility remains many formidable hurdles away – and the immediate priority within the game is appreciating the chance to play in Birmingham – no one made any secret of what is seen as the mountaintop.
"Without the World Games," Rex Lyons said, "there was slim to no chance of us making it to the Olympics."
As Lyons and Nolan explained, it is rare to find a sport so deeply linked to the spiritual and communal essence of a people. The flag of the Haudenosaunee, for instance – based on the Hiawatha wampum and now a familiar presence on many native territories – was originally created as a flag for the Nationals.
To carry that flag in the opening ceremonies in Los Angeles, if lacrosse is finally approved, would eventually require formal Olympic committee recognition of the sovereign nature of the Six Nations – which Nolan and Lyons speak of as a potentially monumental statement for all indigenous people.
"Damn right," Nolan vowed. "We're going to the Olympics."
Lyle Thompson, an Onondaga and one of great players in the world, lives with his family at the Six Nations territory near Brantford, Ont. He spoke of how he is always intensely aware of the meaning of the eagle logo on his chest when the Iroquois Nationals take the field, how it is now recognized as a familiar symbol of everything the team represents.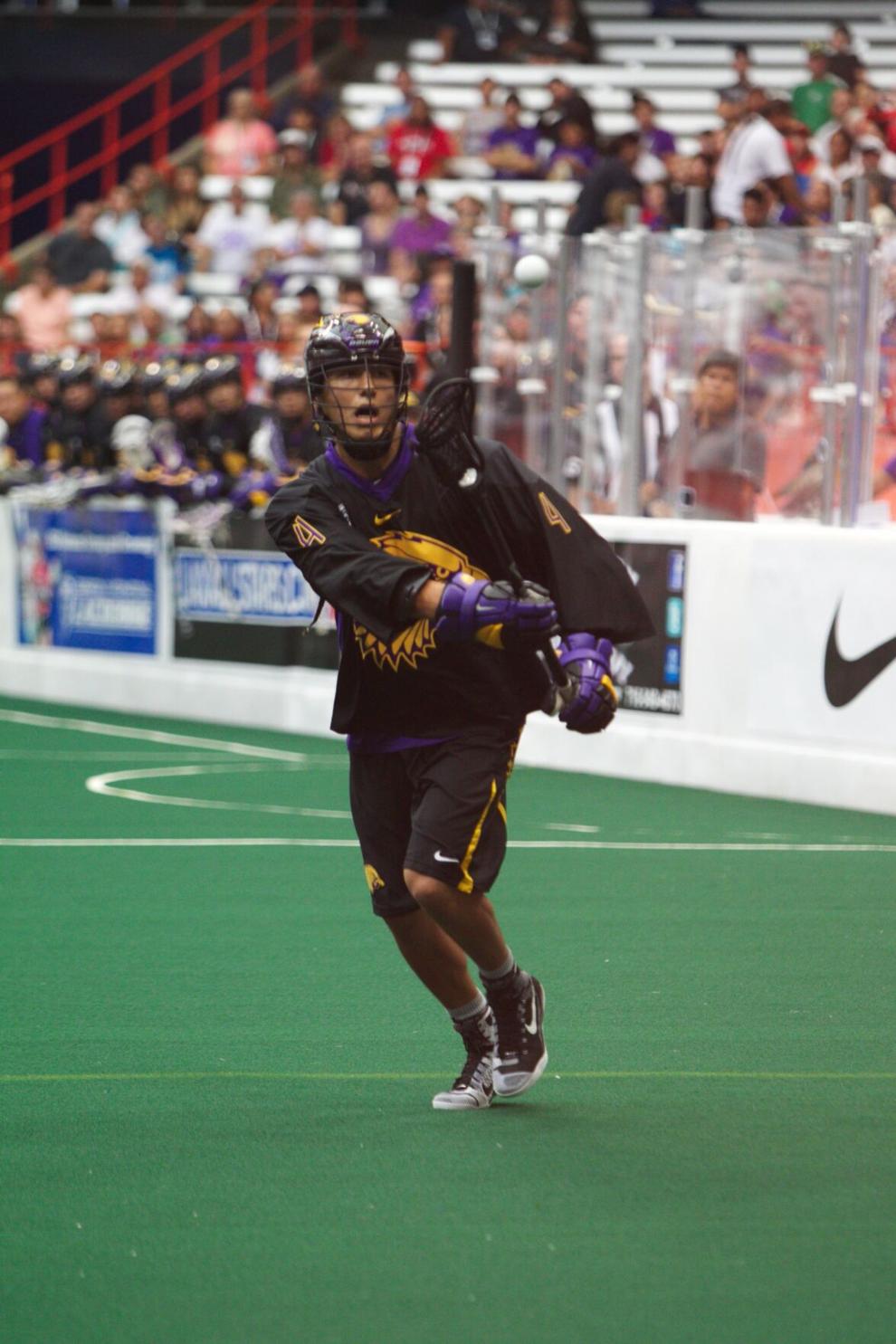 For that reason, he looks at it this way: The Nationals seek to honor the essence of a game so deeply ingrained in their culture wherever and whenever they play, and "if lacrosse is at the Olympics," Thompson said, "then we have to be there."
He was raised with the ceremonies of the longhouse, where he said lacrosse since the beginning has held the living meaning of a "medicine game." Thompson is renowned for the electric, joyous nature of the way he plays, a style flowing from a game carrying its own distinct spirit.
"If you have fun and play with a clear mind, what we call 'the good mind,' then it's medicine and you'll have true spiritual growth," Thompson said. "I want people to understand and see that, and it doesn't have to be the World Games or the Olympics: That's how we're playing the game in our own communities, even if you just take your stick out of the back of the truck and start to play."
What all of it proves, Thompson said, is that the players and coaches on Team Ireland – through their selfless gesture – offered a true understanding of lacrosse without picking up a stick.
"Ireland checked off respect, optimism and passion," Thompson said, "and that's the medicine in it."