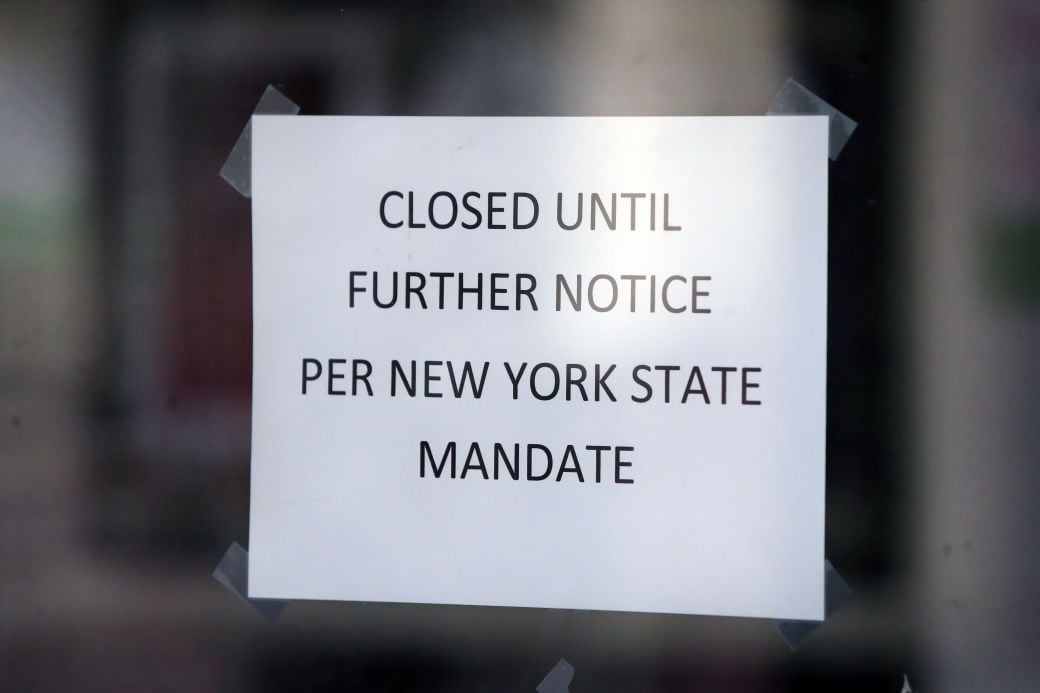 To all the dish dogs and line cooks and barbacks whose jobs just got imploded: I'm sorry this happened.
I've never been let go, so I'm trying to fully understand the tears I saw in so many kitchens Tuesday. I'd feel like the world's rawhide chew. My job 86'd, the rent due, my phone filling up with consolations but no employment opportunities as a million people like me hit the bricks, looking to survive.
After I filled out the unemployment forms, I'd do one more piece of paperwork. I'd write a letter to the people who are about to hand out trillions of taxpayer dollars to businesses for coronavirus damage, and demand a place at the head of the line.
Restaurants were closed for the "public good." Up to 4 million will lose their jobs, analysts estimate.
Casinos are next in line, unless someone interrupts the rankings.
The president had a teleconference with chain restaurant corporation executives, but no independent operator representation. Details have not been released on the administration's restaurant package, so it's unclear today if it includes any meaningful support for small businesses or workers.
The proposed airline aid package is half-cash handouts, half zero-interest loans. Right now the best restaurant owners can hope for is emergency Small Business Association loans at 3.25% interest. If that doesn't change, if the American mom-and-pop restaurants can't get radical financial medicine, they will die in great numbers.
"For years we've been hearing how small businesses are the backbone of this country, and for years, we don't get much support," restaurateur Tom Colicchio told CNBC, after laying off 300 workers, including 18-year veterans. "We're kind of out there on our own."
Without a direct cash infusion, up to 75% of the country's restaurants will close, he predicted.
"If we come out of this, what kind of a country are we going to have?" Colicchio asked. "Because I think society is going to change. This is my generation's World War II moment. We have to decide what we're going to look like when we get better."
Or at least decide to write a letter. If you find yourself with time on your hands. The people we send to Congress need to understand that when you largely shut down an industry in Western New York that had more than 53,000 workers, people need help.
Unfortunately, Western New York's Congressional team is down a person right now. Can you step up, and donate your voice to fill the gap? Does anyone who's heard "Shout" after a Bills touchdown doubt that if we raise our voices together, we can make a mighty racket?
Here's how to reach your representatives:
726 Exchange Street, Suite 601
130 South Elmwood Avenue, #660
726 Exchange Street, Suite 511
Concerned about COVID-19?
Sign up now to get the most recent coronavirus headlines and other important local and national news sent to your email inbox daily.