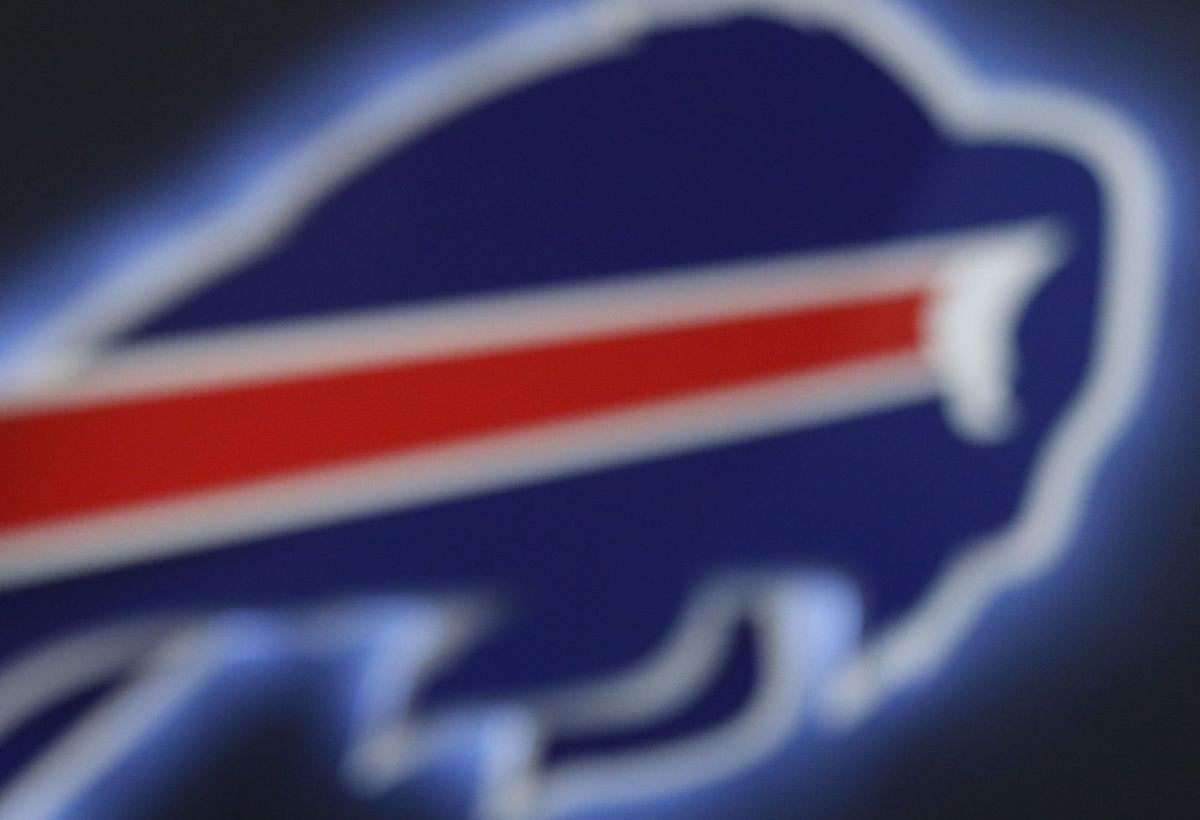 The Buffalo Bills are named for Buffalo Bill, stage name of the 19th century showman William F. Cody.
It's an uncomfortable question to ponder as the Bills prepare for Sunday's season opener at a time when many Americans are rethinking the overarching role of race in American history. Cody made his name as a so-called Indian fighter, and his fortune with Buffalo Bill's Wild West, a show that used Native Americans to play the villainous foils in a sanitized, ahistorical version of their conquest.
The Washington Football Team, as it now styles itself, is going without a team name this season. That was never a close call; the team's former name was openly racist and should have been gone long ago.
The question about Cody, and his relationship to Indigenous people, is far more complex. He was, in later life, an advocate for Native treaty rights. And his Wild West shows were a place where Plains Indians could show the wider world actual aspects of their Sioux culture.
Suzan Shown Harjo, who is Cheyenne and Hodulgee Muscogee, is a Native-rights activist who fought against the Washington team name for decades. She does not object to a team named for Buffalo Bill. "That's not my fight," she says.
Ray Halbritter is the federal representative of the Oneida Nation and leader of Change the Mascot, a group that challenged the Washington team name for years. He declined comment on the Bills' team name. He is also CEO of Oneida Nation Enterprises, whose Turning Stone Casino was once a sponsor of the Bills.
Peter Jemison, a Seneca artist, does find fault with the Bills' name. His works are found in museum collections around the world, including the Burchfield Penney Art Center.
"I don't think the team I root for should keep his name," Jemison told the Rochester Business Journal this summer. He said the death of George Floyd is forcing the nation to look at matters of race with fresh eyes, "including the names of sports teams that are racial slurs or celebrate people who maybe shouldn't be celebrated."
By email, Jemison told me he did not have "anything of a new nature to say about the Buffalo team." Besides, he wrote, his "true knowledge of Buffalo Bill is quite limited."
In that he is not alone. William F. Cody –or, more precisely, his persona as Buffalo Bill – was the most famous American of his time, but that time was long ago; these days, more than 100 years since his death, the legend of Buffalo Bill is faded, even here in the city where it lives on in the name of our football team.
Some Bills fans may not even be aware that their team is named for him. And of those who are aware, some may not know much more about him than that he was an Army scout and bison hunter turned sharpshooting showman who barnstormed the world with his Wild West show.
Joy S. Kasson is the author of "Buffalo Bill's Wild West: Celebrity, Memory, and Popular History," published in 2000. She makes the case that the only Americans of Cody's era who could rival his fame were Mark Twain and Teddy Roosevelt.
(Both, coincidentally, also have Buffalo connections: Twain lived here, as editor of the Buffalo Express –and Roosevelt was sworn in here, as president of the United States.)
Twain "was a teller of tales, not a doer of deeds," Kasson writes. "By contrast, Cody, performing before the age of amplified sound, presented a living diorama that had temporal and spatial immediacy; viewers left his performances believing that they had seen the actual deeds for which he was famous. During his lifetime, only Theodore Roosevelt was equally charismatic as an American action hero known to millions, and Roosevelt showed that he had learned much from Buffalo Bill."
Roosevelt came to fame in the Spanish-American War as commander of a cavalry brigade that Roosevelt called the Rough Riders – a name he appropriated from the Wild West show, which featured what it famously called the Congress of Rough Riders of the World.
"The future president," Kasson writes, "rode to military and political power on the trail blazed by the consummate showman."
Cody died in 1917, at age 70, three years before the NFL began. The 100th anniversary of his birth came in 1946. As it happens, that was the year Buffalo's franchise in the All-America Football Conference began play as the Bisons; by the next season, they had become the Bills.
The name, from a fan contest, was selected by team owner James Breuil, who liked it because he also owned Frontier Oil Company – and Buffalo Bill fit neatly into the frontier theme.
Those Bills folded in 1949, but their team name lives on. That's because, 10 years later, Ralph C. Wilson Jr. chose Bills for the name of his franchise in the new American Football League. The covers of game programs in those early years often represented the Buffalo team with a cartoon cowboy in buckskin bearing Cody's still-familiar features: bushy mustache and luxuriant goatee.
The nickname that ties Cody to our fair city comes from a time in the years after the Civil War when he was contracted to supply bison meat for workers of the Kansas Pacific Railroad. That's when he and another hunter, also named Bill, competed in an eight-hour buffalo-shooting match for the right to claim the name "Buffalo Bill." Cody came away the winner.
He was 23 when he met the writer Ned Buntline, who went on to publish a series of dime novels based loosely on the adventures of this young man with the flashy nickname who'd fought in the Indian wars. That led to a stage version, eventually starring Cody himself, and later to his Wild West show, which ran in various iterations from 1883 to 1916.
"In a career that stretched over four decades," Kasson writes, "Buffalo Bill helped to create the modern notion of the celebrity" – someone who is famous for being famous.
Kasson, who spoke by phone from her home in North Carolina, said that last summer she visited Buffalo and stayed at the Hotel Henry while touring places of interest, such as the Theodore Roosevelt National Historic Site.
"The only Indian Cody really claimed to have killed was the chief named Yellow Hand," she said of an incident Cody would come to call "First Scalp for Custer" in his stage plays and Wild West show. "And it is certainly true he bragged about it. He was callous about it in a way that we wouldn't approve of today. But I guess you could say it was war, because he was a scout for the Army at the time, during the Indian wars.
"But the other thing I would say is that as he got older, and he had the experience of working with Native Americans as partners and as people he got to know, his attitudes changed. Later in life he was an advocate for treaty rights and fair treatment of Native Americans."
What of the treatment of Natives who appeared in his Wild West shows? The widely held view that these so-called Show Indians were victims of exploitation is as old as the show itself. More recently, though, some scholars say authentic displays of dances, songs and horsemanship helped to preserve some aspects of Native culture at a time of forced assimilation elsewhere.
Kasson, who is a professor emerita of American studies and English at the University of North Carolina, said Native performers in the Wild West show were treated with dignity offstage.
"That was a big discovery for me when I wrote the book," she said. "I certainly started out with the belief that he was an exploiter, and I was surprised to find out he did many good things."
Vine Deloria Jr., the late historian who was Standing Rock Sioux, wrote that Native performers offered white audiences a more nuanced sense of American Indian life, and that the performers themselves were "able to observe American society and draw their own conclusion," making the show "worth more than every school built by the government on any of the reservations."
(It is worth noting that Deloria was one of the petitioners in the first of two federal trademark-registration cases that found the former Washington team name derogatory; Harjo, the architect of both cases, recruited him to the cause.)
Buffalo Bill's Wild West show made many stops in Buffalo over the years. And it was here, in 1885, that Cody introduced a new co-star: Sitting Bull, the Lakota Sioux chief whose forces had defeated Custer at the Battle of Little Big Horn, in 1876.
Deanne Stillman is the author of "Blood Brothers: The Story of the Strange Friendship between Sitting Bull and Buffalo Bill." Her book says Cody introduced Sitting Bull in Buffalo with a great show of respect.
"I can point with pride to my own record, if you will excuse the use of the only phrase I know how to explain it, as an Indian fighter," Cody said that day, according to the book. He thought of himself as "the red man's friend" and praised Sitting Bull as "a great warrior" whose "deeds, divested of our personal feelings to the victims of his success, occupy the blood-red pages of the nation's history. He, from his standpoint, fought for what he believed was right."
Sitting Bull stayed with the show for only four months. The 1976 Robert Altman film "Buffalo Bill and the Indians, or Sitting Bull's History Lesson," presents Buffalo Bill (played by Paul Newman) as an exploiter of the Native people in his shows.
That movie was called an "anti-Western" for its revisionist take on the familiar Hollywood Westerns that had good-guy cowboys versus bad-guy Indians, a template set in place decades earlier by the Wild West show.
Cody made, and starred in, some movies himself. "The Indian Wars Refought" was a 1914 silent film that was markedly sympathetic to the Sioux. It failed at the box office, having not retold the story that white America thought it already knew from his Wild West show.
That story – of self-congratulatory, glorious conquest and Manifest Destiny – was told so thrillingly in Buffalo Bill's Wild West that it created American memory for those who were never there but felt as if they had witnessed it in person.
This phenomenon, Kasson writes, "heralded the opening of a new age in mass communications in which both political and economic authority would accrue to those who could most effectively spin a message, sell a product and shape popular perceptions."
Which means Buffalo Bill is ever with us, particularly as we enter the home stretch of a presidential election that will be decided by these same dark arts.
He's with us, too, in the national argument over reassessing historical figures through the lens of our time, not theirs. The saying goes that hindsight is 20-20 – and never more so than in 2020.
So should we really think about changing the name of the Buffalo Bills?
"Does later good behavior cancel out early bad behavior?" Kasson asked. "I don't know what I think about that."
This much is sure: Buffalo Bill's Wild West was America's first great outdoor spectacle for mass audiences – and pro football is today's. So maybe his name on an NFL team makes more sense than we ever realized.
Catch the latest in Opinion
Get opinion pieces, letters and editorials sent directly to your inbox weekly!