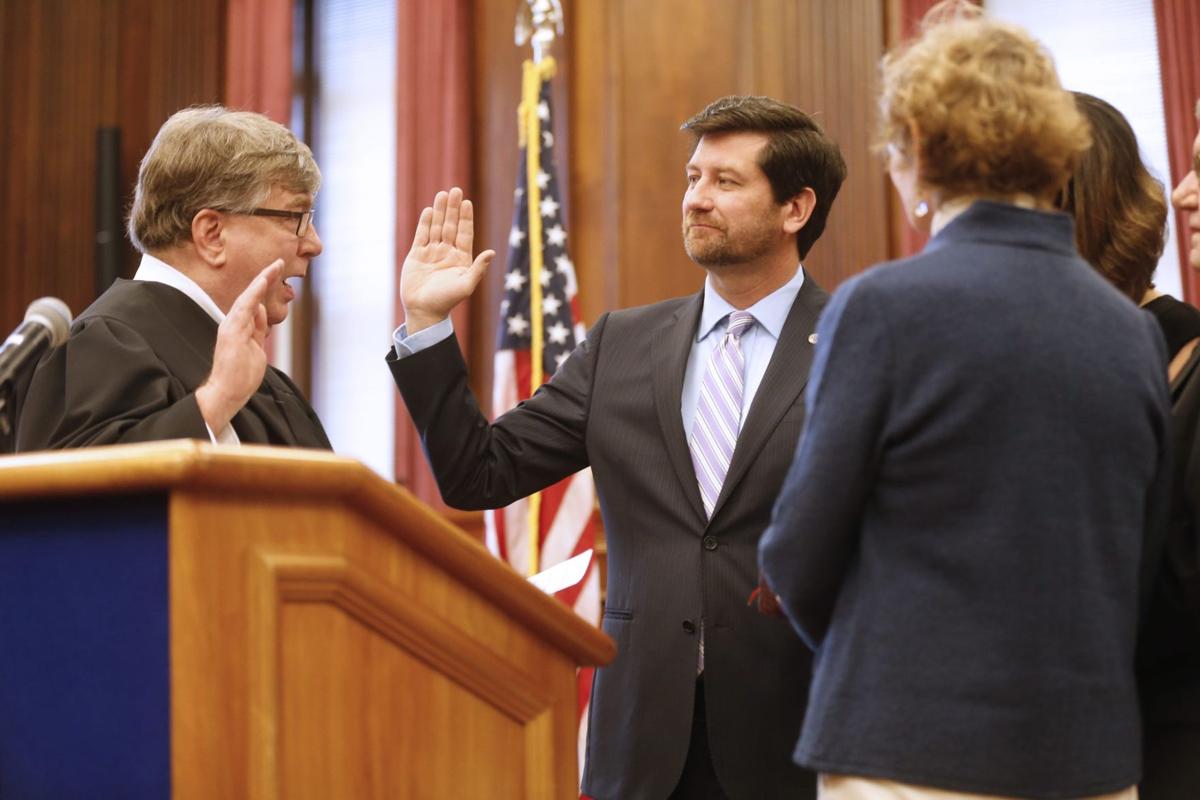 Just about this time of year on the state's new political calendar, boards of elections and State Supreme Court justices consider all kinds of challenges as potential candidates qualify for the ballot – or try to disqualify their opponents.
Take the case before Justice Dennis Ward last week scrutinizing the designating petitions of Amherst businessman Hormoz Mansouri. He seeks to oppose the endorsed Democrat for Erie County comptroller – Legislator Kevin Hardwick – in the party's June primary.
But the real story involves not the court case, but the intertwining relationships among all kinds of Erie County politicians exposed in its pages. Some call them conflicts.
Here's a sampling of claims and counterclaims stemming from the litigation that sheds light on the county's inbred politics:
• Democratic Elections Commissioner Jeremy Zellner importantly points out that he approved Mansouri's petitions, allowing the developer to take on Hardwick in June.
But Zellner is also the Erie County Democratic chairman, and is constantly forced to counter charges of conflict as he functions in both offices. It's part of holding both jobs.
Case now in point: Mansouri's court papers maintain that it is in Zellner's best interest for Hardwick – the chairman/commissioner's endorsed candidate – to prevail.
• Neither Mansouri nor his lawyer – Jeff Bochiechio – will discuss the case. But their court papers charge that Ward also once served as Democratic elections commissioner, and that as chairman, Zellner "arranged" for Ward's nomination and bipartisan election for judge.
• The court papers also point out that Ward's wife – former Legislator Michele Iannello – was recently appointed by the county Legislature to one of Erie County's juiciest plums: Water Authority commissioner at $22,500 a year.
Indeed, Hardwick approved sending the judge's wife to the authority. And for all these reasons, Mansouri asked in court that Ward recuse himself from the case.
Ward rejected the motion.
• Mansouri has in the past faced his own charges of conflict. A decade ago, five current or former trustees of Erie Community College criticized him for seeking a major construction project at the North Campus while serving on the institution's governing body. He insisted at the time that his firm was following all ethics regulations and that he would not personally benefit.
• Zellner, meanwhile, has always maintained his ability to independently perform as elections commissioner and party chairman, even as complaints regularly arise.
And because he ruled Mansouri on the ballot to begin with, he questions Mansouri's claim.
• Hardwick points out he ran against and beat Iannello in 2009 while still a Republican, so it's not like they counted each other as buddies. And the Canisius College political scientist says he often tells his students that the system performed fairly and flawlessly in 2009 even though he ran against the wife of the Democratic elections commissioner.
"We do elections right in New York State," Hardwick said. "I have no reason to believe this case in the judicial system is any different."
He added he has routinely voted for Water Authority appointees during his 12 years in County Hall.
Ward did not return a call seeking comment. The Politics Column expected that, since judges rarely feel compelled to share their decisions with nosy reporters.
But the point here is not why Ward decided not to recuse himself from the politics of the case. By all accounts, he remains a respected jurist who recognized no conflict and no reason to assign the case to another judge. He has his reasons, and barring any appeal, life goes on.
Nor does the point of all this lie in some case involving Mansouri and the election for county comptroller. It has everything to do with Erie County politics, and what a tangled web it can weave.