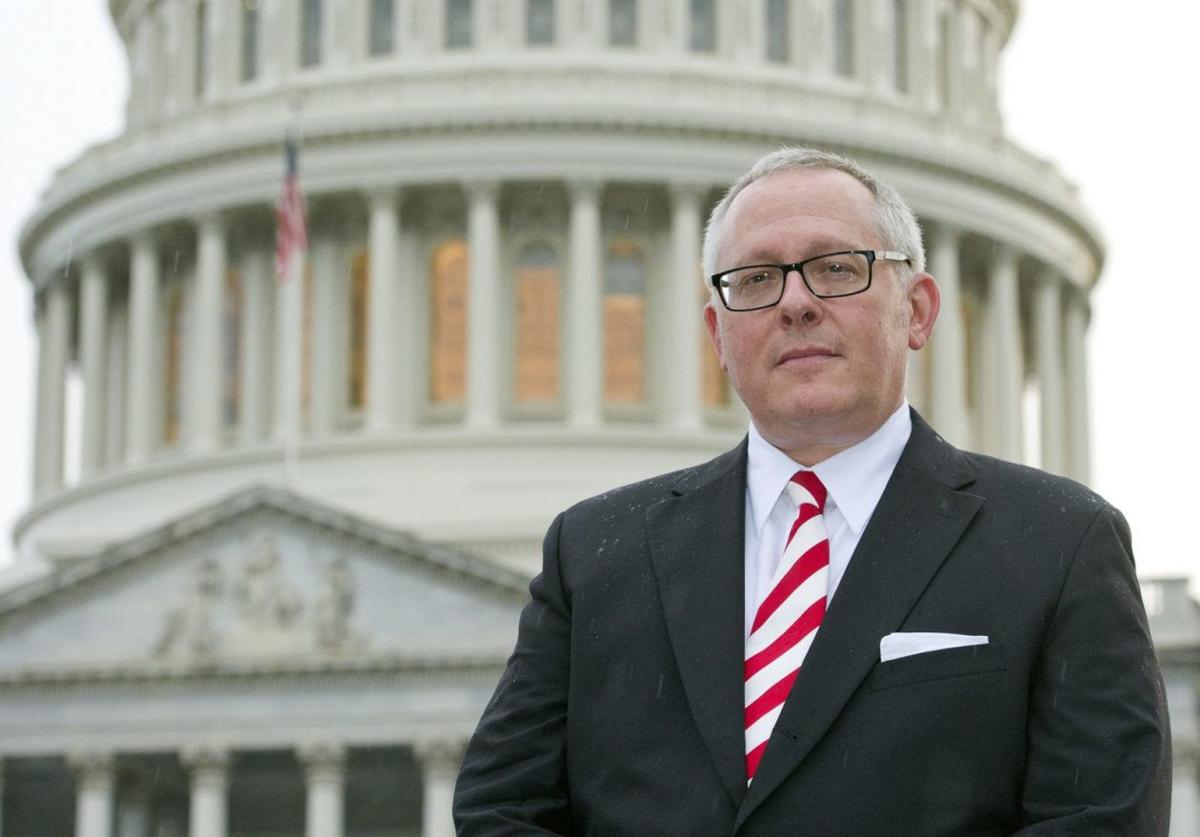 Since he burst onto the local scene as Carl Paladino's gubernatorial campaign manager back in 2010, Michael Caputo has morphed into one of Western New York's most recognized political figures.
He was on the inside with Nick Langworthy, now the state GOP chairman, and David DiPietro, now a Republican assemblyman from East Aurora, in the unsuccessful effort to recruit Donald Trump for governor back in 2013-14. He joined Trump again for his New York Republican primary victory for the big time in 2016, and since then he has been in and out of the Trump orbit. But nobody can deny he has occupied coveted space in Republican Land.
Caputo later hosted a WBEN Radio talk show and frequently appeared as a CNN commentator – pretty good ways to get your name out there.
That's why, combined with a long list of GOP friends stretching all the way to Trump, it's interesting that Caputo is talking with Assembly Republicans about challenging Democratic incumbent Pat Burke next year.
"It's very clear to me that a Republican with high name identification would beat Burke handily," says Caputo – never one to miss the opportunity to express an opinion.
His potential candidacy raises all kinds of possibilities.
"I would seek his endorsement," Caputo said of the former president who still wields supreme power throughout the Republican establishment.
Nothing is slam dunk about Caputo's early musings. He continues to recover from a serious bout with cancer. He recently relocated to Florida after he said threats and harassment posed potential threats to his family (producing police reports to prove it). He's not sure his family is on board. And he would have to move back to the 142nd District (he remains officially registered at his father's Orchard Park home).
Perhaps most important, he must adapt to whatever lines the Albany reapportionment gurus hand him early next year. Burke, also based in Orchard Park, has always had to scramble in a Democratic district that occasionally exposes conservative leanings. Dems must deal with that while drawing new lines in 2022, as they must with Monica Wallace in Lancaster/Cheektowaga. Could some of South Buffalo's many Democrats get shifted toward her?
Caputo, 59, the subject of a recent profile in Politico, has never shied away from controversy. He counts Trumpian figures like Roger Stone as his friends, even raising money for his legal defense. Ditto for Michael Flynn, the former Trump national security adviser. He was subpoenaed to appear before two House committees investigating Russian meddling in the 2016 presidential election, telling lawmakers he had no contacts with Russian officials while working for the Trump campaign.
He also sparked an uproar by accusing government scientists of "sedition" in opposing Trump's response to the Covid-19 pandemic while working for the Department of Health and Human Services.
Burke, who has gained stature in the Assembly and relishes a good skirmish, can stuff a stack of briefing books with "material" to throw at his potential opponent.
But Caputo's initial efforts appear serious, as is the interest of Assembly Republicans.
"I think he recognizes some weakness for Democrats in New York State – public safety issues, Andrew Cuomo, the budget – and sees an opportunity," Assembly Minority Leader Will Barclay told the Politics Column. "He has the name recognition, and sometimes that's half the battle."
Barclay said Burke remains "without a doubt" on the GOP radar, along with Wallace and Assemblywoman Karen McMahon of Amherst.
Caputo has lots to consider. He would have to move his young family again. He needs the blessing of a less-than-enthusiastic wife. And he would have to renege on recent pronouncements that he is done with politics.
In addition, Caputo is establishing a new life in Florida while working in insurance and public relations. He says faith pulled him through cancer, and is pursuing a master's degree in theology at a Catholic university in Florida he will not name.
He's a long way from this decision. All sorts of impediments lie ahead.
But it could point to a titanic battle for an Assembly seat that Republicans continue to covet. It appears to all hinge on reapportionment.