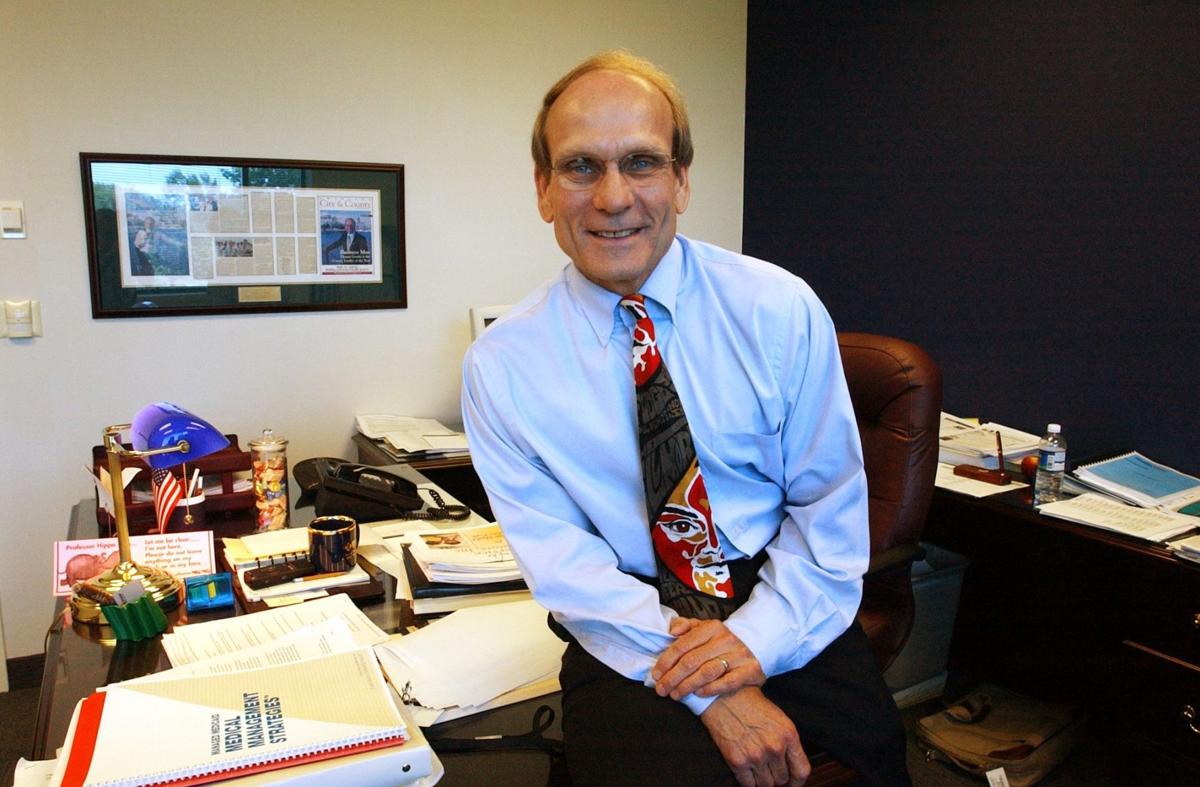 On a sunny June afternoon in 1995, Dennis Gorski found himself knocking on doors in the Town of Hamburg.
He was the county executive of upstate New York's largest municipality, but here he was approaching every home along Harrison Street.
"Hello, I'm Dennis Gorski," was his standard greeting.
"I know who you are, I've seen you on TV," was the standard reply. "Come on in."
The year before, still smarting from his congressional loss to Republican Jack Quinn in 1992, Gorski knocked on the doors of 12,000 voters in Cheektowaga – his political base. He had barely broken even in his home turf on election night 1992. Those paltry results, he knew that night, had quashed his dream of following his father – Chester Gorski – to the House of Representatives.
He had lost touch. It was time to reconnect. And he knew it.
"You can't isolate yourself in an ivory tower and listen to the people who surround you," he told a reporter tagging along. "When you see how people live and listen to their concerns, that brings the issues home."
They buried the former county legislator, assemblyman and county executive from Resurrection Catholic Church in Cheektowaga Friday, and many of those assembled recall similar memories following his Fourth of July death at 76. They came out of respect for one of our time's most significant figures in Erie County politics. And they recognized that even after his ill-fated congressional effort, his political acumen only sharpened.
He would win a strong Democratic primary challenge launched by County Clerk David Swarts in 1995, and then beat Republican Lucian Greco in the general election. He lost his bid for a record fourth term to Joel Giambra in 1999, but still bounced back to become Cheektowaga town justice in 2014.
Ken Schoetz, county attorney under Gorski from 1993 to 1999, says the former county executive's influence on local politics cannot be overestimated. Schoetz ought to know. He supported the late Jim Keane for county executive in 1987, endorsed by Chairman Joe Crangle's organization. Gorski beat Keane in the Democratic primary, and Schoetz joined the new administration.
"Dennis brought an end to the Crangle era in politics," Schoetz said, noting that Gorski then installed Jim Sorrentino as county chairman. And when Sorrentino backed Swarts in the primary, that ushered Steve Pigeon to the county chairmanship – and an "interesting" period of county politics.
"The county was in chaos at the time with all kinds of structural deficits," he said of the new administration. "Dennis got county government to work again – he got the trains running on time."
Back then, a future Democratic chairman named Len Lenihan was majority leader and then chairman of the County Legislature. He thinks Gorski's Marine experience in Vietnam contributed to the self-discipline needed to face crises like the Metro Bus and Rail shutdown of 1990. He labeled him "fearless."
"He simply did not care about the political impact. It wasn't about him," Lenihan recalled last week. "It was that Marine mentality of 'We're here to solve problems.' "
During that transit shutdown, when negotiations dragged on throughout a long night, someone began moaning and groaning at about 4 a.m.
"This is nothing compared to getting shot at," Lenihan remembers him saying. "This is politics. It will be over in a few days."
Former Rep. Tom Reynolds, a Republican, also recalls daily dealings with Gorski while minority leader of the Legislature. More than anything, Reynolds appreciates the joy of politics as practiced back then.
"He was the product of an era when we fought as hard as anybody and then would go out and have a drink together," he said. "He was a decisive and forceful leader with the ability to corral Democrats and Republicans to come together."
Gorski will never be remembered as dynamic; "aloof" seemed his perpetual label.
"I can't change my personality," he told the Politics Column following that 1992 loss. "And I not going to be a phony and belly up to the bar to drink draft beer and slap people on the back. I'm just not like that."
Maybe you don't have to be a backslapper, and maybe it doesn't hurt to lose once in a while. None of that detracts from how Dennis Gorski is remembered the weekend after his funeral.