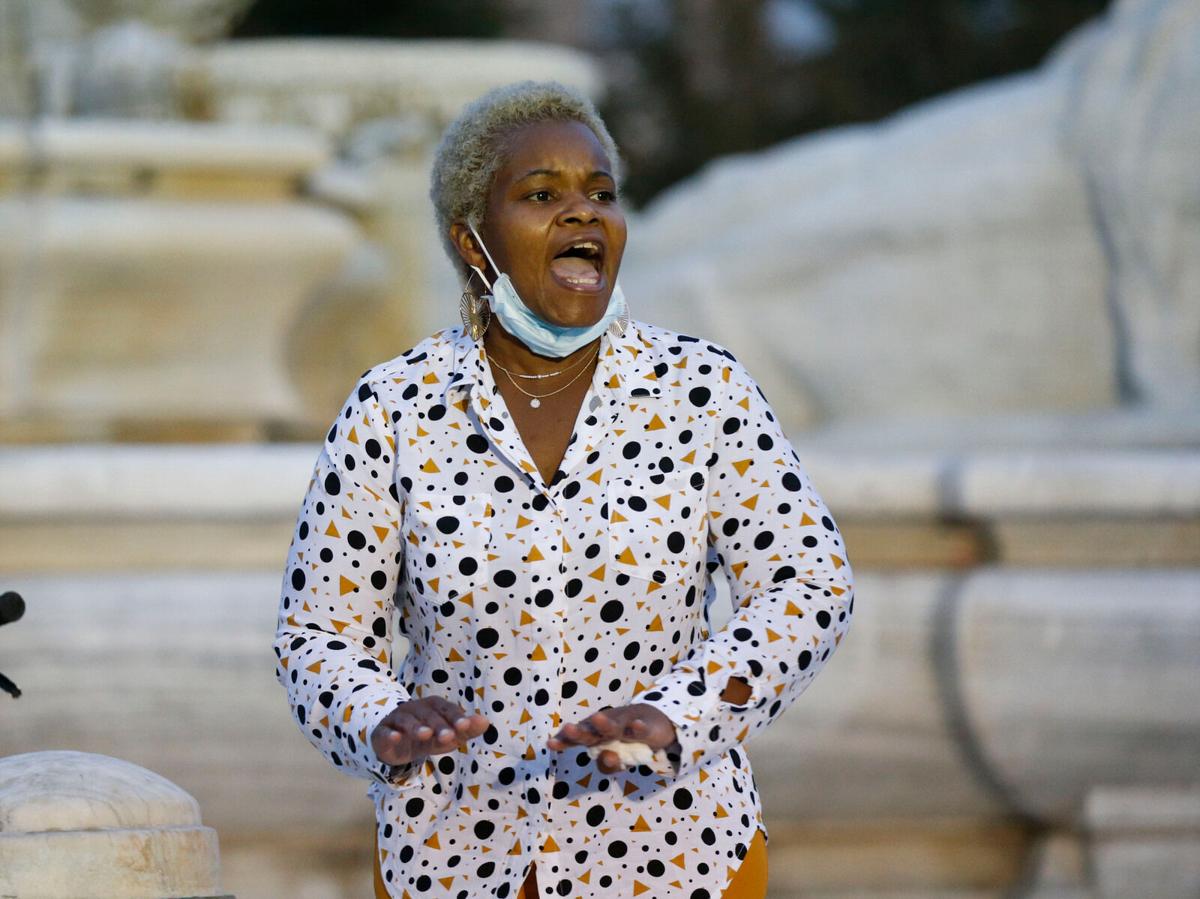 In "civilized" states, where candidates for office must join a party to run on its line, the confusion and backbiting marking Erie County politics in recent days remains noticeably absent.
But New York's long tradition of "fusion voting" allows all sorts of machinations and intrigue as minor parties – à la Conservatives and Working Families – bestow their approval on major party candidates.
Last week, former Democratic and Working Families allies broke into not quite open warfare, but certainly serious sniping. First, the left-leaning Working Families let its line go blank in the convoluted election for Erie County sheriff.
Former Buffalo Deputy Police Commissioner Kim Miller-Beaty was in the race, then out, then back in. For a while, confusion reigned, and Working Families ultimately could not even qualify a temporary "placeholder" on its line pending the June Democratic primary outcome. The minor party wanted to avoid the "spoiler" label, and aimed to substitute the Dem winner following the primary.
But following that mix-up, Working Families failed to qualify activist and mayoral candidate India Walton (also competing in the Democratic primary) on its line for the November general election.
For sure, Dems and Working Families battle on a statewide level over Gov. Andrew Cuomo (recall Working Families-inspired primaries by Zephyr Teachout and Cynthia Nixon). And it could be argued that those statewide forces may have had a hand in denying this year's Working Families nod to Cuomo's former Democratic state chairman, Mayor Byron Brown.
But the two parties usually cooperate on a local level – until last week, when Democratic Elections Commissioner Jeremy Zellner said he'd had enough.
"They were completely inept," said Zellner (also the Erie County Democratic chairman) of the Working Families petition efforts.
Working Families spokesman Dave Chudy acknowledged technical mistakes prevented Walton's candidacy on the minor line, but basically said such a disqualification would not have happened in the old days.
"You might call this sour grapes, but you have to realize that Jeremy is not only the Democratic elections commissioner but also the Democratic chair," Chudy said. "The Board of Elections has always been helpful in the past. (Walton) was never told she had to sign an acceptance. She should have known. But the board let her walk out. That's unfortunate."
Zellner has always insisted he can objectively perform both functions, but notes a Walton candidacy on Working Families would certainly not help Brown – whom his Dems support.
"They took a big haymaker swing at the mayor and here we are," Zellner said.
It also used to be that Democrats and Conservatives could form alliances. Indeed, nearly all Democratic state legislators eagerly sought Conservative support until recent years. With Assemblyman Robin Schimminger's retirement in December, none now sport a "C" after their name.
Conservative Chairman Ralph Lorigo labels it a "direct result" of Zellner's vocal opposition to fusion voting.
"He was one of the first and loudest voices trying to end fusion," Lorigo said. "It's not surprising to me that Working Families is not, and no longer will be, in lockstep with the Democratic Party."
Zellner dismisses much of this talk, pointing to 78 designating petitions carried by Democrats this year for Working Families candidates. He also thinks anyone who wants to be mayor or sheriff ought to know first and foremost how to make the ballot.
"But I'm never going to stop being outspoken about the flaws and problems of fusion voting," he said.
Many more twists, turns, plots and subplots complicate the relationships among Erie County's major and minor parties. For sure, the GOP never appreciated attorney Beth Parlato's initial Conservative support in last year's big congressional race that eventually sent Republican Chris Jacobs to Washington.
It all might mark the politics of an "uncivilized" state, but it sure makes it interesting around here.