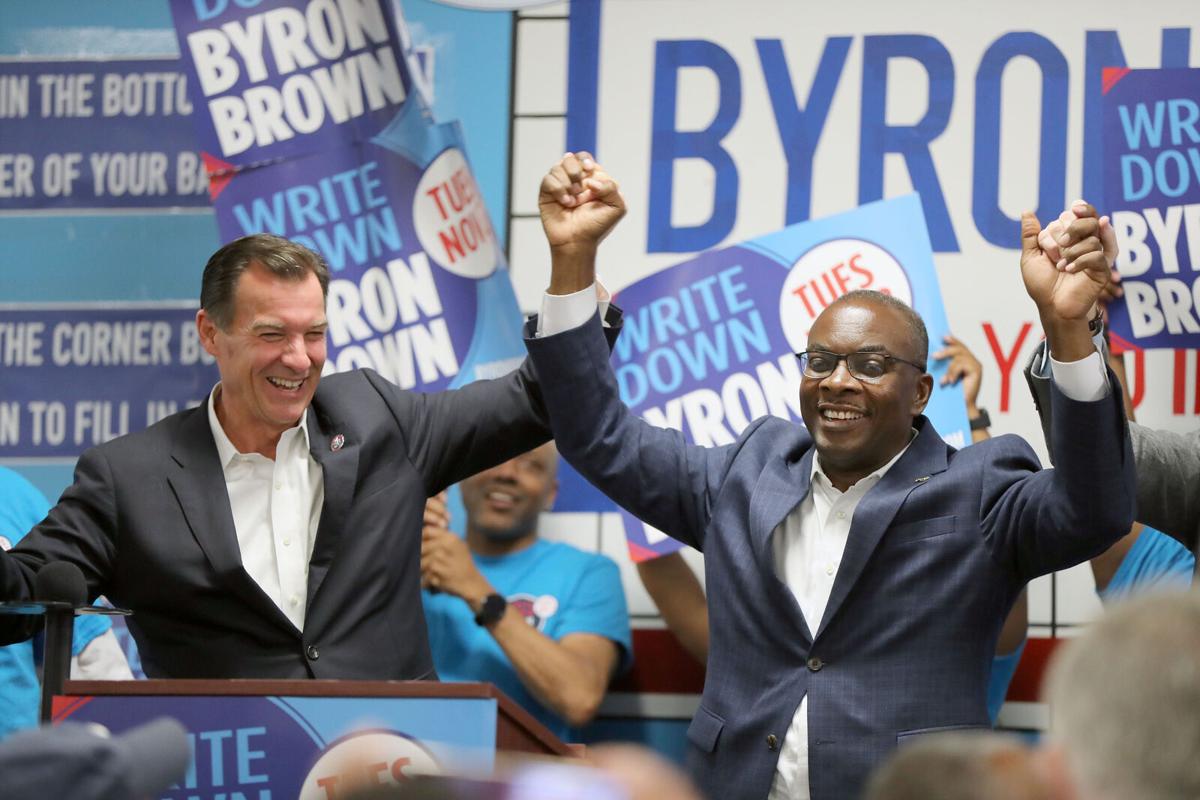 Tom Suozzi showed up in Buffalo last weekend, and it wasn't to fill up on chicken wings.
The congressman from Nassau County challenged Eliot Spitzer for governor in the 2006 Democratic primary and got creamed. That was back in Spitzer's "steamroller" days. After the former governor's fall from grace, Suozzi is entitled to an "I told you so" or two. He also made news by backing Byron Brown for re-election as mayor.
A former Glen Cove mayor and Nassau County executive, Suozzi joins those mentioned in serious conversations about running for governor next year. Among Democrats, Attorney General Tish James is considered the front runner, and her statewide tour also showed up in Buffalo on Friday.
New York City Public Advocate Jumaane Williams regularly makes his way west, too. Lately he comes around to stump for India Walton, the Democratic nominee for mayor of Buffalo. The pair shares an embrace of left-leaning Democratic politics. If Walton wins the mayoral election on Nov. 2, Williams can count on a major ally in Buffalo City Hall.
Bill de Blasio, the mayor of New York, has done nothing to tamp down speculation that he might run. And oh yes, Kathy Hochul comes around too. But she's already the governor. And she lives in Buffalo.
What distinguished Souzzi's weekend stump, however, was his message as one of the few elected Democrats in New York to endorse Brown.
"The eyes of the state and the eyes of the country are focused on Buffalo," the congressman told Brown supporters. "And we don't want to wake up on Nov. 3 and find that Buffalo has elected the country's first socialist mayor in 50 years. I'm here to say very, very clearly that we need to elect Byron Brown and defeat socialism."
Suozzi is betting – and it might prove a risky bet in New York – that Buffalo and the rest of the state does not embrace far left politics. The winner of the Democratic primary in Buffalo is betting otherwise.
All of this eventually trickles to the desk of state Democratic Chairman Jay Jacobs, also of Nassau County. Twitter World is flaying him in recent days for staying neutral in the Buffalo mayoral contest. Now he finds himself staving off those seeking Brown's ouster as a state delegate to the Democratic National Committee for opposing the winner of Buffalo's Democratic primary.
Jacobs says the Twitterites miss that even though Brown wages a write-in candidacy against the Democratic nominee, the end result is not election of a Republican. A Democrat, no matter how you slice it, will occupy City Hall's second floor office come Jan. 1. And he rejects the Walton complaint that Brown is collecting donations from Republicans.
"I've got a big dinner in Nassau County tonight where I might raise $500,000 and I guarantee a lot of that money will come from Republicans," he said, labeling the Walton complaint "pure nonsense and selective anger." In the same vein, he rejects "hypocritical" calls for ousting Brown, his immediate predecessor as state chairman, from the party.
So while Erie County Dems backed Walton after the primary (which he says is their prerogative), why hasn't he?
One reason is that Walton never asked, he said. The other is that he agrees with Suozzi on this one.
"I am not a socialist. I do not support socialism," he said, noting that 70% of voters in liberal New York City voted against far left candidates during the June mayoral primary. "And I don't think socialists and their agenda are best for winning elections.
"I'm not generally concerned that socialism is taking over the state," he added. "I'm concerned that the socialist agenda taints all Democrats in a way that allows Republicans to beat us in competitive races. It's counterproductive."
It's the kind of Democratic politics, he fears, that can eventually lead to a Republican majority.
Suozzi seems to have made his case during his Buffalo sojourn. And while Jacobs lines up with Hochul, he thinks his party must tread carefully.
In just over two weeks, the voters of New York's second largest city will provide a good indication of where its Democratic Party is headed.