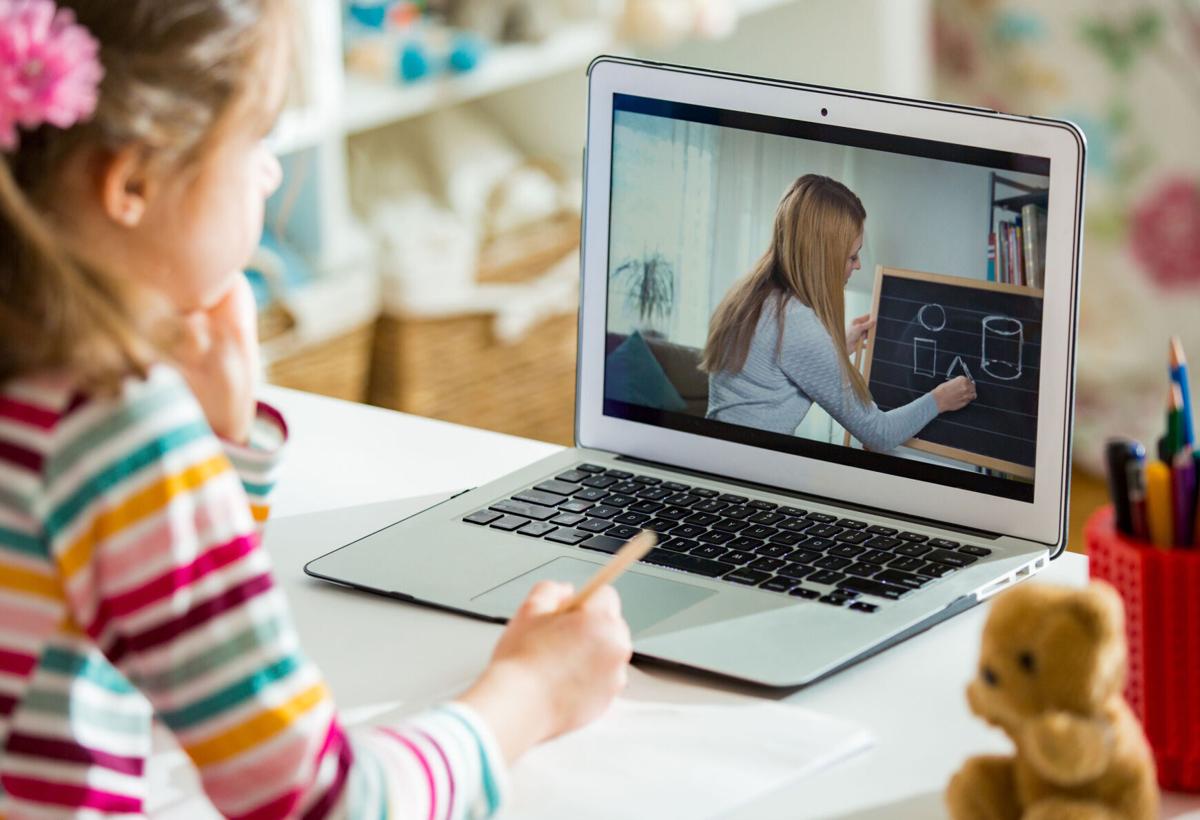 I am a fourth grade virtual teacher.
Recent lawsuits against school districts and articles saying lack of in-person school is harming our children could give the impression that virtual teaching is a failure.
While it is not as well developed as traditional, in-person learning, of course, it needs to be said that many students are doing just fine remotely. In fact, some are thriving.
This year, virtual teachers and students are engaged in a routine of synchronous and asynchronous activities. Children are learning new technology, working in breakout rooms to solve complex math problems and completing assignments online. In many ways, data to inform instruction surpasses paper-and-pencil assignments because applications like Google Forms immediately sort the information, telling teachers which students need review or more challenging work, and precisely what content or skill to focus on.
Furthermore, we have fun moments like coming to class with pets and celebrating our writing with special snacks that would be impossible in a traditional classroom.
Because of the nature of virtual instruction, students are forced to take more ownership of their learning. For some, asynchronous work is ideal; they can take as long as they need to finish, and they can choose where and when to complete it. Then, they can check and share their work with classmates. They are developing time-management skills and a level of grit and fortitude not typically required in school.
Perhaps the students mentioned in recent articles are suffering not because of an educational model but because of something else, like anxiety over not knowing what is coming or depression from loneliness. Sending these kids back to school would help re-establish the structure and socialization they lack and long for, but we are still in a pandemic. Some students still want or need to remain virtual.
With the help from school counselors and psychologists, as well as social and emotional learning instruction, students can identify, understand and regulate their emotions to make good decisions to form healthy identities and strong relationships. This is true for both in-person and virtual learners.
There is a push to return to what we know without reflecting on the possibilities this year has offered for students. Whereas researchers and practitioners have improved the traditional education model over the last 200 years, we are figuring out remote learning as we go. Yet, it has its benefits.
Being able to learn through a computer screen, form bonds with others you've never met in person and rise to the challenges associated with remote learning for a year is something to be proud of. My students would tell you the same.