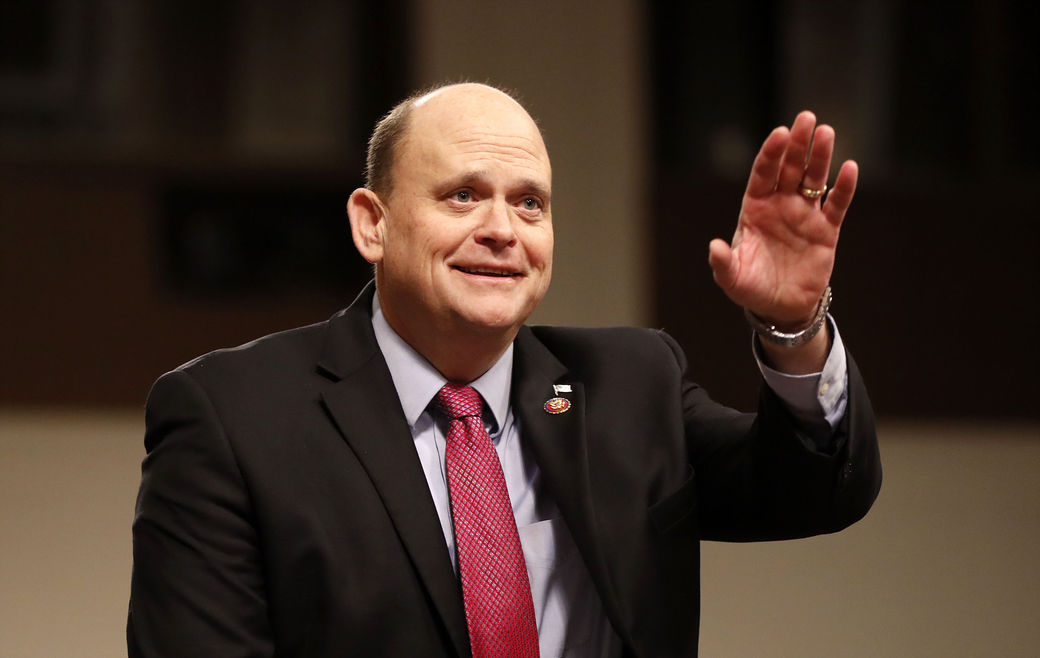 Allow me an alternative perspective on the press statement Rep. Tom Reed issued regarding sexual misconduct claims than the one a public relations consultant made in a recent Buffalo News article. "Forthright and honest" may not be all that can be said about it.
Let's take note that it is a press statement. It was not delivered personally by Reed at a news conference at which probing questions could be asked. Under those circumstances it is less authentic, since it could be the product of a good public relations firm to which Reed's abundant campaign money has plenty of access.
Replete with 12-step language and an admission about which he had no choice given the real-time corroboration of the sexual misconduct, it has that "too perfect" feeling and not one wherein he sat down alone at his kitchen table to author it. It also fits well into the narrative of what could be the foundation of a resurrection story once Reed gets back on his feet.
Harsh? It is possible to have compassion for Reed and to be skeptical.
In my campaigns against him I have called him out as a hypocrite. In 2018, after I won the primary, his first attack was to say that I was a drug addict and wanted injection sites and "free heroin" for the district.
None of those statements were, nor are, remotely true about me or my campaign, and hardly the quality of what a person who is in recovery would be expected to state.
In 2020 he used hundreds of thousands of dollars to say that I wanted to defund the police. Again not true, and especially phony since he is the sitting member of Congress who has voted against funding municipalities throughout the Covid crisis, including his vote with every other House Republican against the American Rescue Plan.
Municipalities fund law enforcement. And about the bricks I allegedly threw or had thrown at him, his family or his office? Please, folks, get a grip. That was political theater.
As for the apology itself, Reed takes the attention away from the victim herself and buries culpability behind a self-pitying mask. He has done the same kind of thing in debates with me about his failures to show up for important votes in Congress or to support the many people of this district who relied on him for help.
When the congressional lines are redrawn, Rep. Chris Jacobs will likely represent a combined 23rd and 27th district. And the Republican Party does not want Reed, a damaged candidate, to run for governor.
Reed's apology was a very good pre-emptive strike against further investigation. People in the 23rd deserve the unvarnished truth about their congressman. They should demand that the House Ethics Committee open a case.
Tracy Mitrano, visiting professor of information science at Cornell University, was the Democratic candidate for the 23rd District in 2018 and 2020.