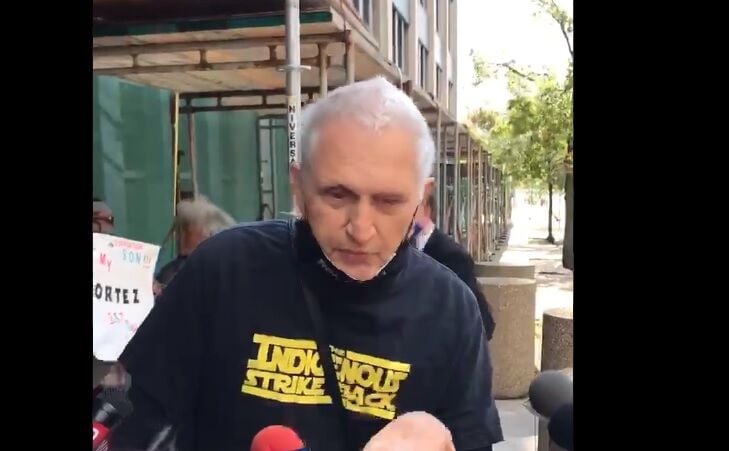 Many of us wondering about the future of Buffalo tuned into Mayor Byron W. Brown's State of the City address earlier this year.
People interested in baseball would have learned that the Blue Jays will once again be playing in Buffalo. People looking to be a film extra learned what movies will be shot here. But anyone wondering if their family will be evicted in the fall, whether their children's school will close, or if the city will hit its emission targets, did not find much to settle their concerns.
Our elected leaders are already back to talking about the current moment like it's business as usual. For thousands of Buffalo residents, "business as usual" means a return to housing instability, environmental harms and aggressive policing. Instead of using this unprecedented global event to overhaul and reimagine the systems that have failed us, to make sure everyone in our city has food, shelter and clothing, too many of our leaders want to maintain the status quo.
First and foremost is the housing crisis. Before the pandemic, Buffalo already had the oldest housing stock in the country. Our residents suffer from both lead paint and lead pipes, but there is no sign of the massive remediation program needed to fix these problems.
Second, and no less important, are the area's environmental concerns. We have climate refugees joining our city, yet the city is failing to meet the climate goals laid out by scientists. Environmental hazards in communities of color continue to affect thousands of residents every single day, leading to significant disparities in health outcomes from one ZIP code to the next.
It doesn't have to be this way. The federal government will be delivering $350 million to Buffalo in relief funds. But the question we have to ask ourselves is whether our current mayor has the vision to bring us out of this crisis.
Can we trust Brown to use these funds to end housing instability when he's overseen – and contributed to – that crisis for almost two decades? Can we trust him to responsibly distribute the new relief funds when he spent away the city's $100 million reserve and then balanced the budget on the backs of working people?
Do we really want to put our faith in Brown to end police violence, when he's given the Buffalo police free rein to brutalize members of our community? It's a brutality I've experienced first-hand after Buffalo police assaulted me last year and left me on the sidewalk without medical assistance.
India Walton has laid out the kind of bold platform our city needs. She's advocating for key tenant protections and greater community control over neighborhood planning. She plans to convene community leaders to create the city's first Climate Action Plan, and she wants to make sure the appropriate professionals are responding to mental health calls. She brings the right experience to the table as one of the founders of the Buffalo Police Advisory Board and founding Executive Director of the Fruit Belt Community Land Trust. I'm proud to stand behind her campaign for mayor. It's time for hopeful new leadership in the City of Buffalo.
Martin Gugino is an activist who's been involved with PUSH Buffalo, Western New York Peace Center and Witness Against Torture.