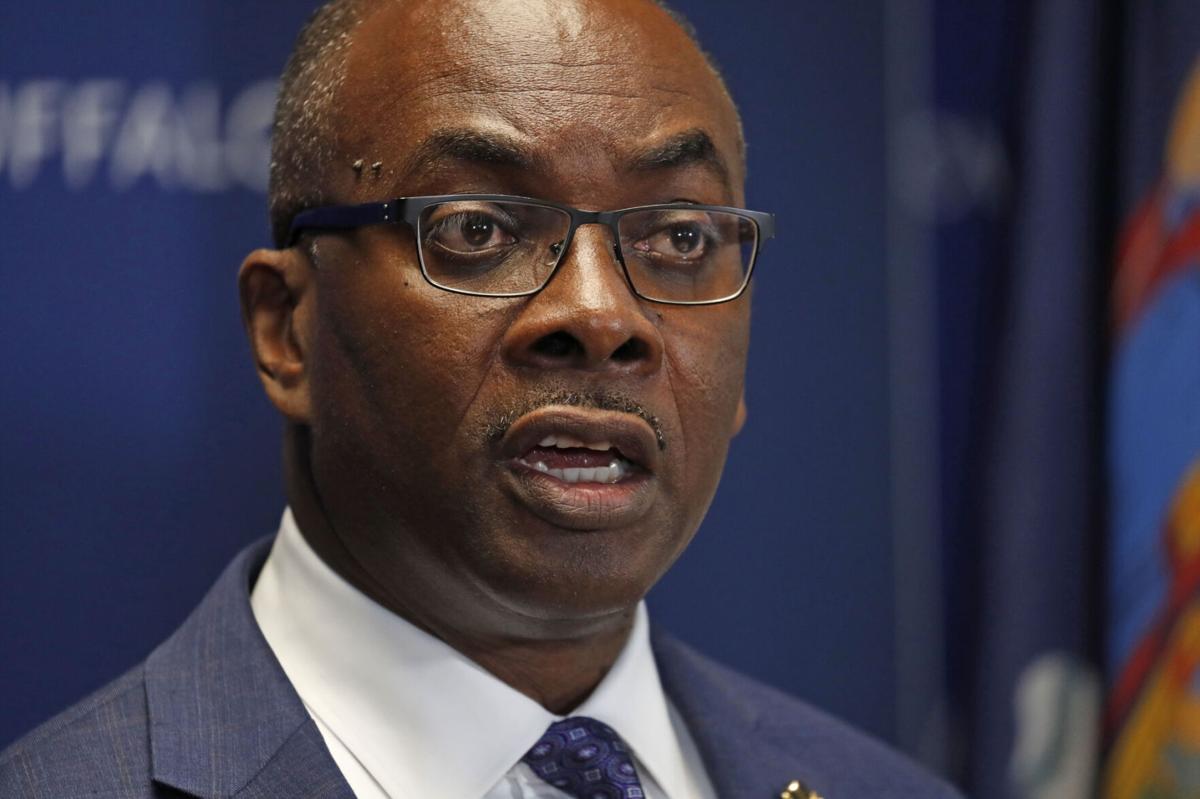 We here at the Politics Column have always quipped that the next year's campaign begins on the Wednesday morning after Election Day. And as New York State still adapts to its accelerated political calendar (courtesy of the State Senate's new Democratic majority), the idea gets real when you consider that designating petitions for 2021 elections will begin circulating in February.
That means next year's big contest – mayor of Buffalo – starts to enter the city's political calculus.
Mayor Byron Brown is remaining mum on his plans for next year, even as the political calendar gets to the point where decisions are looming. But it is no secret that "Strive for Five" remains a favorite slogan at City Hall, with the idea that Brown will seek an unprecedented fifth term.
So it was interesting to note the views of Erie County Democratic Chairman Jeremy Zellner a few days ago as he looks to party endorsements in 2021.
"He would not be automatic," Zellner said of Brown. "I haven't heard much from him this year."
Indeed, the chairman's extended remarks indicate there is little relationship between Party Headquarters and City Hall. In the past, Zellner has emphasized what he viewed as stronger ties between the two camps. But right now, he's not there.
"I'm not looking to pick a fight with the mayor, but if there is someone out there willing to oppose him, we will listen to them as well," he said. "This party is open to listening to everyone and we have not heard from the mayor yet.
"We've heard about 'Strive for Five,' but who knows?" he added.
The bet here is that the chairman's opinions fail to induce any spinal shivers in Byron Land. The mayor has pretty much run his own political organization throughout a long career, and probably couldn't care less about Headquarters.
Indeed, another mayor – Jim Griffin – operated the same way and did just fine with his own four terms.
Brown has stashed away only $115,000, according to campaign finance reports, though his political war chest can be quickly and easily replenished. And most observers believe that Buffalo's legion of "mayors in waiting" will not challenge Brown this year despite his apparent aim for a "mayor for life" title.
Still, it's probable that Brown would never reject the party nod and all it brings. But right now, it appears to be nowhere near a sure thing.
"The world is changing and people are crying out for change," Zellner said. "We'll see what happens."
A few remaining election tidbits:
• Former Congressman Jack Quinn of Hamburg has joined former Republican colleagues Tom Coleman, Susan Molinari, Jim Greenwood, Chris Shays and Jim Kolbe in a statement charging that President Trump's allegations of election fraud "are efforts to undermine the legitimacy of the election and are unacceptable."
"It is our hope the nation will, regardless of party or persuasion," the statement said, "recognize that President-elect Joe Biden has won this election."
• Buffalo News readers may recall the front page story of Oct. 13 outlining the presidential choice facing the "other Erie County" – Erie County, Pa. The usually Democratic enclave voted for Trump in 2016, appeared deeply divided in 2020, and deservedly earned the title of "key swing county in a key swing state."
The latest vote counts show the Pennsylvania county again earning its "battleground rep": Joe Biden, 68,336, Donald Trump, 66,912.
• Richard Lipsitz, president of the Western New York Labor Federation, thinks the 30,000 calls his union volunteers in New York State made into Pennsylvania may have proven key.
"Look at Erie – it went for Trump four years ago and Biden this time," he said.
Lipsitz said his union members manning the phones also made 10,000 calls for Biden to Michigan and 20,000 to Florida.
Catch the latest in Opinion
Get opinion pieces, letters and editorials sent directly to your inbox weekly!